The Rick Hansen Foundation Accessibility CertificationTM (RHFAC) is a rating system that uses trained professionals to evaluate the meaningful access of commercial, institutional, and multi-unit residential buildings and sites. In Canada, almost 50% of adults have or have experienced a permanent or temporary physical disability, or live with someone who has. Accessibility is more important than ever.
Once rated, a site may be certified at one of two levels, 'RHF Accessibility Certified' or 'RHF Accessibility Certified Gold.' Organizations can then publicly list their certification level on the RHFAC Registry, hosted by CSA Group, and purchase a window decal or plaque to showcase that the location is accessible.
To start your certification process, review our Guide to Certification and then book your rating. 
If you're interested in having your site rated for accessibility, please sign up below. 
Showcase your accessibility. Get rated and certified.
Why get rated and certified?
There are several benefits to getting certified.
1. Learn about ways to improve your accessibility.
Your RHFAC rating scorecard will highlight specific areas where you can improve accessibility at your site. Improving those areas will help increase your overall accessibility, allowing you to serve more customers and community members.
2. Be listed on the online RHFAC Registry as an accessible site.
Organization owners will have the option to be listed on our online RHFAC Registry, hosted by CSA Group, which digitally showcases your commitment to accessibility for all.
3. Be recognized as accessible, socially conscious and responsible in your local community.
Purchase a label or plaque that displays to prospective customers, employees, and others that your location is fully accessible. It's an easy way to show that your organization cares and is dedicated to creating an accessible and inclusive community where you live and work.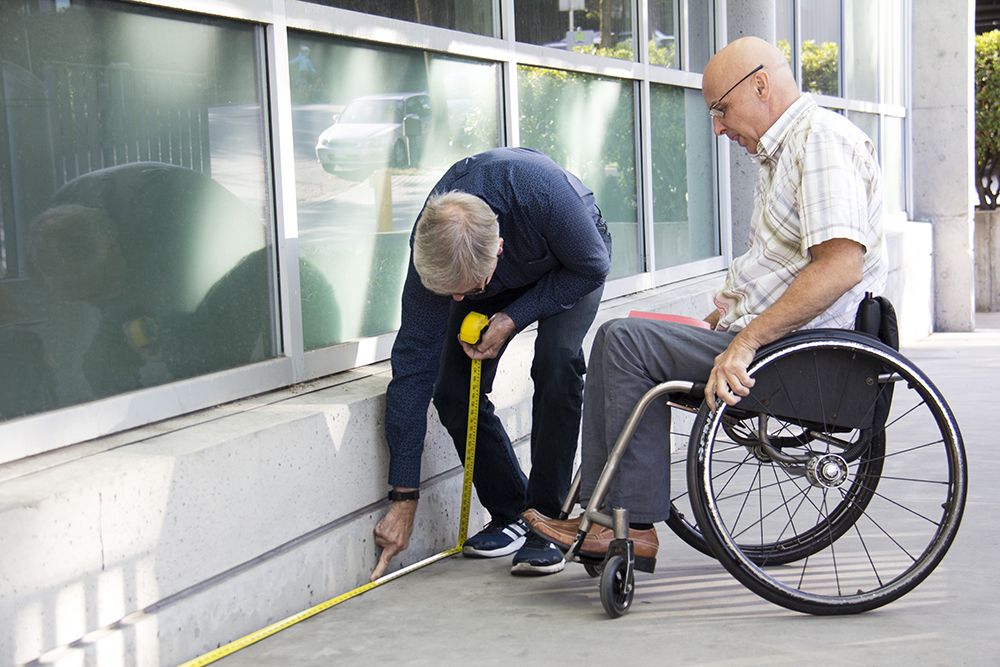 How to get rated and certified
1. Review the Guide to Certification and book your rating
First, review our Guide to Certification. If you fill out our 'Get Rated' form, we'll guide you through the steps to getting rated for meaningful access.
2. Register on the RHFAC Registry
Register your site on the RHFAC Registry, select the designated RHFAC Professional who will be performing your rating, and pay the registration fee. Watch our video on How to Use the RHFAC Registry for support with this step. 
3. Have your site rated
Get your site rated by your designated RHFAC Professional. A rating will typically take two to 10 hours depending on the size of the building or site. Both existing sites and pre-construction sites are eligible to be rated.
4. Get your RHFAC rating Scorecard and certification
Receive your rating Scorecard through the RHFAC Registry. The Scorecard will also include key areas of success and improvement for your facility.
Depending on the points outlined on your Scorecard, your site will receive a rating score and corresponding certification level:
Rating Score
Certification Level
80%+
RHF Accessibility Certified Gold
60%-79%
RHF Accessibility Certified
Below 60%
Does not meet RHFAC requirements for certification
Certification Requirement: to become certified, your site must have a public entrance and all its key functional spaces and amenities must be physically accessible for everyone. 
5. Showcase your commitment to accessibility
Opt to list your certified site on the RHFAC Registry, which is hosted by CSA Group. You can also choose to purchase an accessibility label or plaque to promote your location's accessibility, or download a free digital badge for your website. 
---
If you have a question about RHF's accessibility rating and certification, please read our FAQ.
Would you like to know more about the survey used to rate your site? The RHFAC Professional Handbook provides an in-depth explanation of each feature of the RHFAC Rating Survey, used by RHFAC Professionals to rate the accessibility of your site.
We gratefully acknowledge the financial support of the Province of British Columbia through the Ministry of Social Development & Poverty Reduction.