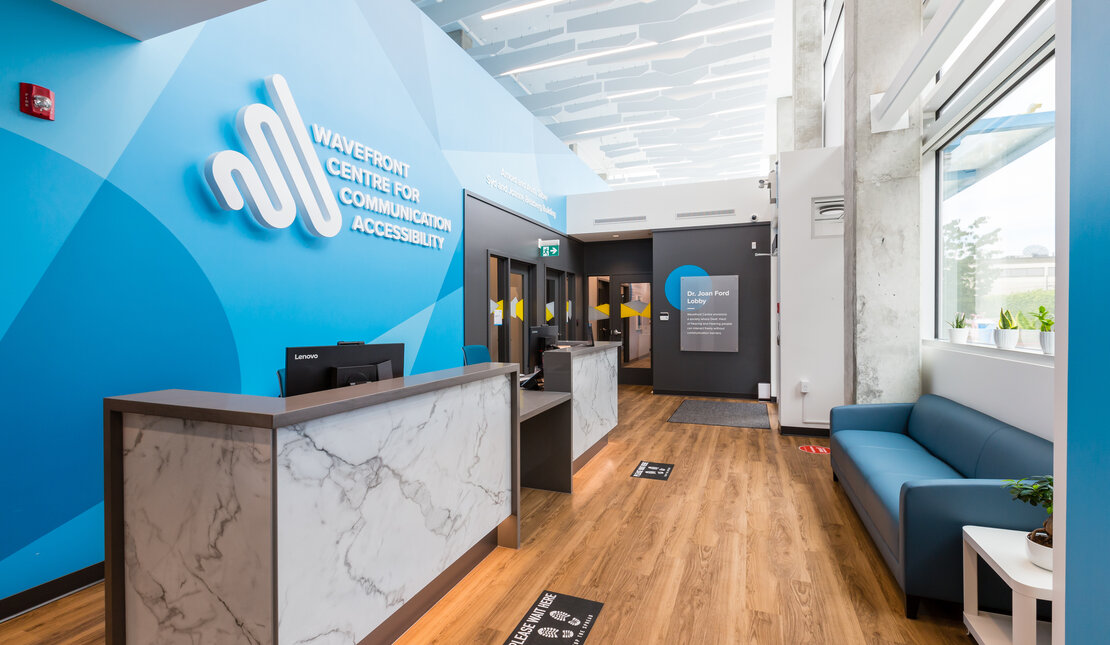 By RHF
On October 27, 2020
Community Spotlight
When Rick Hansen Foundation Accessibility Certification™ (RHFAC) Professionals rate a building, they typically work with an organization new to accessibility and universal design principles. That wasn't the case with the Wavefront Centre for Communication Accessibility in Vancouver.  
Wavefront Centre, as it is more commonly referred to, has been providing services to residents of the Lower Mainland who are deaf and hard of hearing since the 1930s. Having outgrown their space in a deteriorating 1960s-era building, they were about to make a big move to a brand-new head office in False Creek and wanted to comfortably accommodate not only guests who are deaf or hard of hearing, but also those with limited vision and mobility.
"As the leading provider of services that break down barriers to communication for people who are Deaf, DeafBlind, hard of hearing and hearing, we wanted to build an inclusive environment that showcased the best in universal design for our clients, employees and community," says Christopher Sutton, Wavefront Centre's CEO.
Wavefront Centre knew engaging an RHFAC Professional early would be valuable as they planned for the new space. "That's how we were connected with Jenny," says Grace Shyng, Wavefront Centre's Head of Audiology, of RHF Manager of Special Projects and RHFAC Professional Jenny Blome. "As soon as we had a floorplan, she walked us through what would make each room accessible to those with physical disabilities."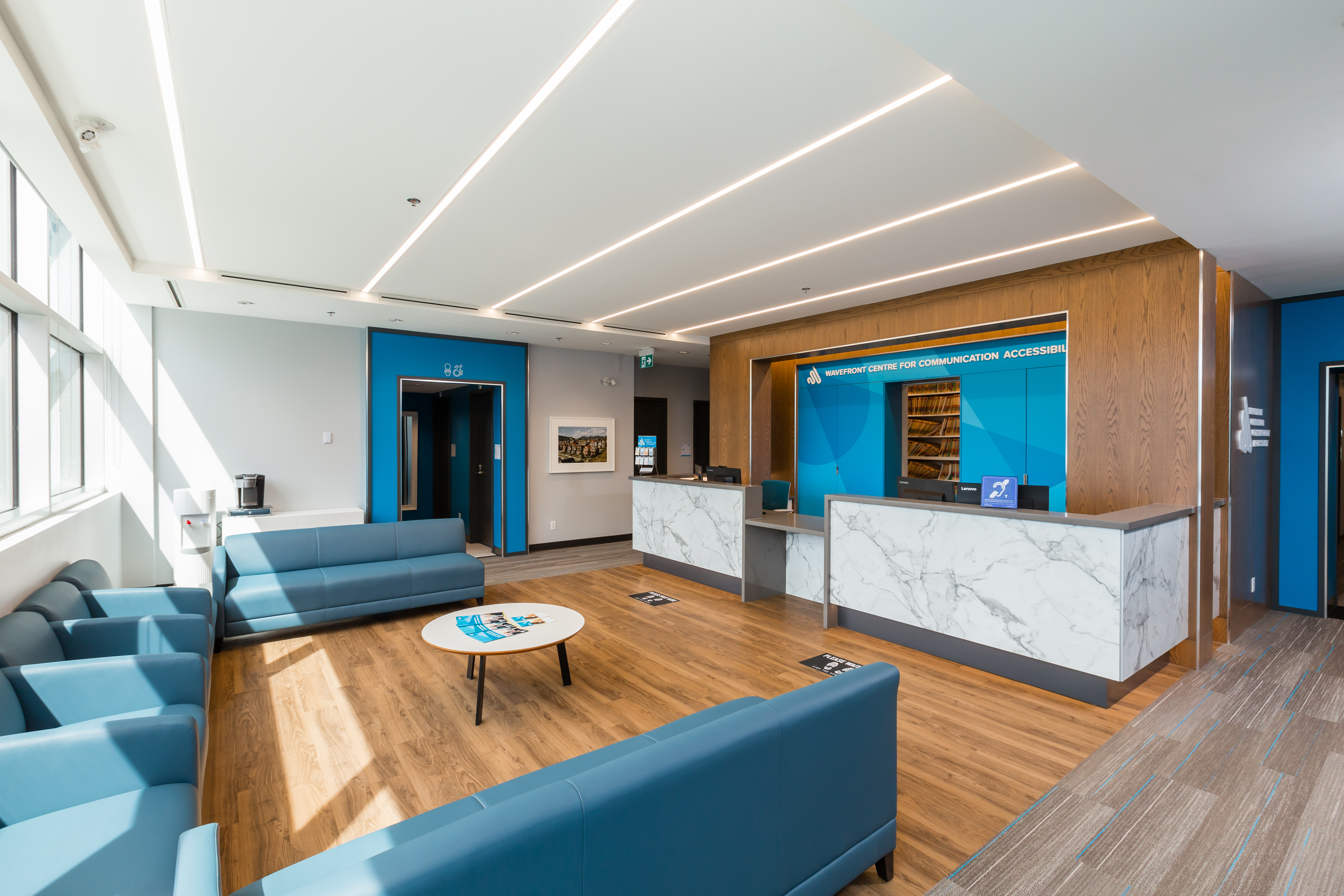 A Clear Path Forward    
Considerations for Wavefront Centre's clientele included ensuring lots of natural light and bright indoor lighting, colour contrast between the walls and floors, and acoustic door seals to reduce sound transfer. Because the building is in an industrial zone, the atrium needed a double-height vaulted ceiling, which can create reverberation, so acoustic baffles were installed. 
"When I speak with someone in a large room, reverberations typically make it difficult for me to hear and converse," says Yat Li, Wavefront Centre's Head of Marketing and Communications, who has profound hearing loss and wears a hearing implant. "In our lobby, my voice doesn't echo because of the acoustic baffles, and I can carry on a conversation easily." 
In an office environment, people who are deaf or hard of hearing need to be able to see the door when people come in, so there needed to be some manipulation of the layout to facilitate that sight line while accommodating the radius of a wheelchair.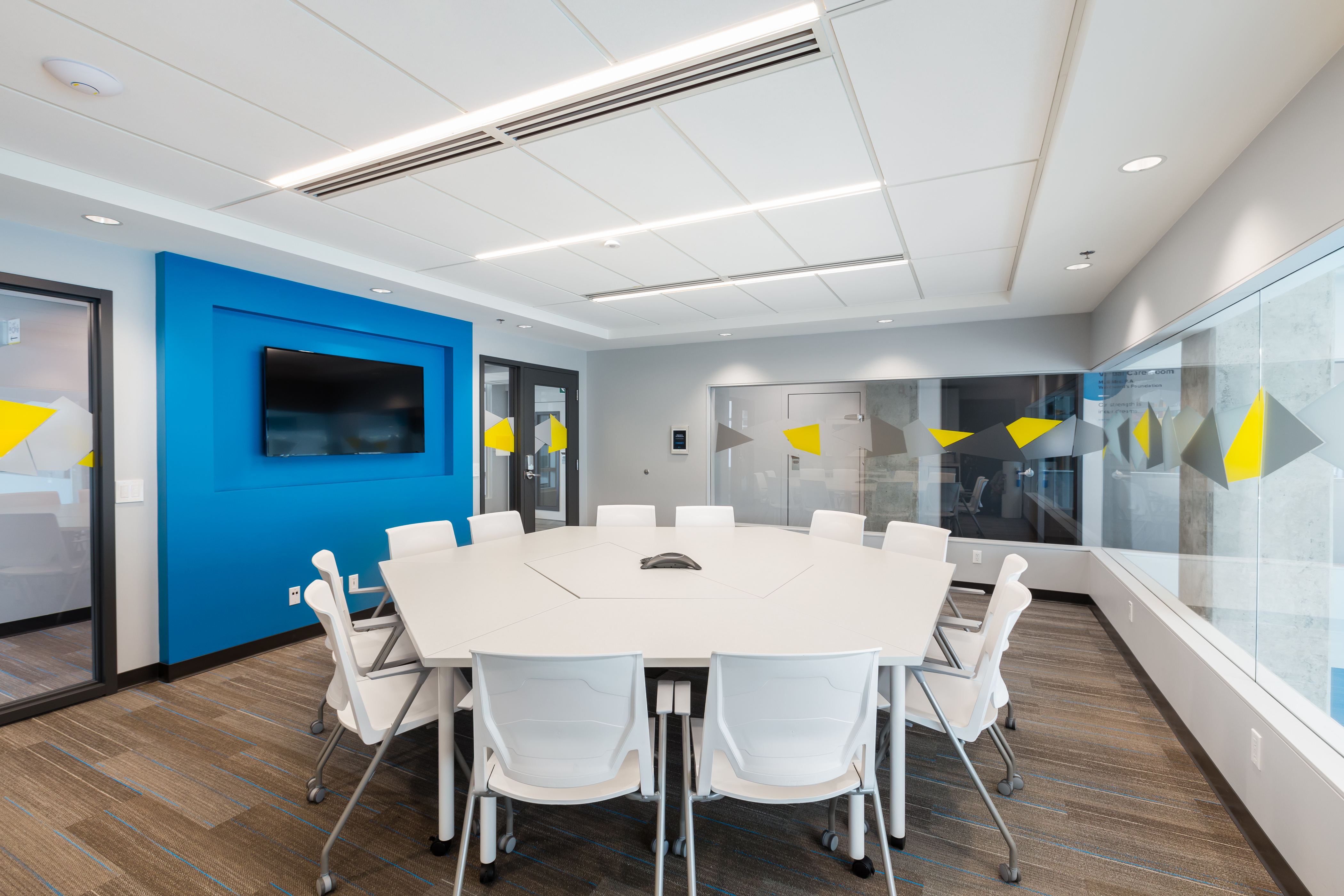 Learning from each other  
"What we really appreciate about working with Jenny and RHFAC is their flexibility in recognizing that we want to meet the highest standards of accessibility, but we also need to prioritize accommodating the community we serve," Grace says. The standard accessibility requirement for elevators is to have a voice-over to announce floors — for people who are deaf hard of hearing, this can cause alarm and confusion. So Wavefront Centre needed a "ding" that could be heard at general volume, and the elevator needed to be well-lit. "In the future, our hope is that digital screens will become the standard," she adds. "When we have more funding, that's on our list to upgrade." 
"Wavefront Centre is a group that serves a specific community, but they had the appetite to learn about what would help all disability groups," says Jenny Blome. "They embraced and implemented all of our recommendations, and really enhanced the improvements for all of their stakeholders. What was beautiful about this project was that we both learned so much from each other!" 
 "When people think about accessibility, they often think about mobility first," Yat says. "So we were happy to participate and also share our knowledge about communication accessibility. We're so excited to welcome people of all abilities into our space!"  
We're excited to share that Wavefront Centre has achieved an RHFAC Gold rating, and with 96 out of 100 on the scorecard, is the highest rated site in the program to-date.  
To learn more about Wavefront Centre or to take a virtual tour, visit wavefrontcentre.ca.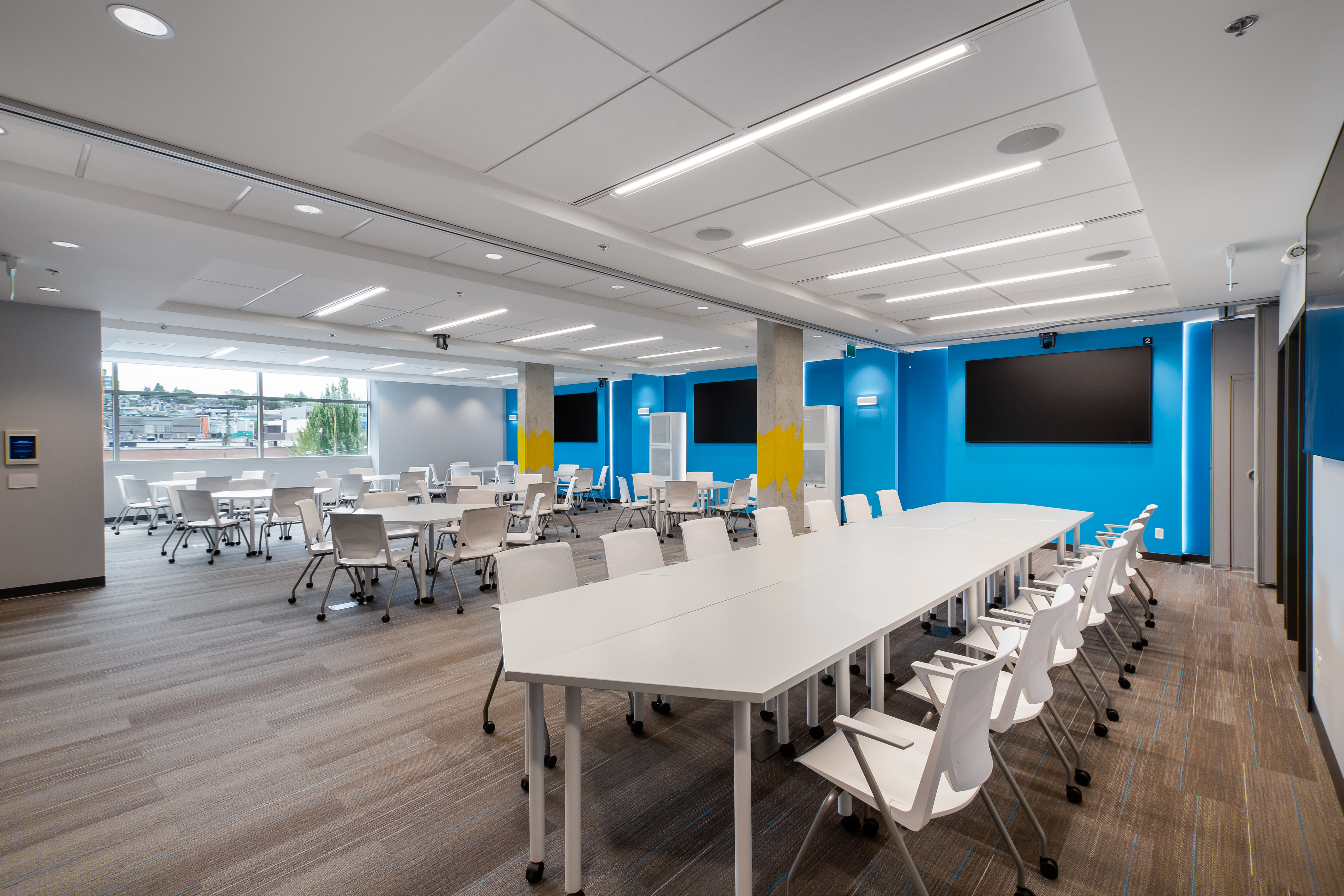 ---
Become a Leader in Accessibility.
Get a complimentary RHFAC rating in Ontario when you apply before Nov. 30, 2020.