Become a Member for Accessibility Resources and to Connect with Accessibility Professionals Across Canada
The Accessibility Professional Network is a membership network created to bring together accessibility professionals including RHFAC Professionals, accessibility consultants, experts in the built environment, students passionate about access and anyone interested in creating a Canada that's accessible for all. 
Members of the network have access to the tools they need to grow an accessibility consulting business, as well as a forum to discuss and share the latest updates to the growing field of accessibility. Join to gain exclusive access to postings on the job board, a listing on the RHFAC Professional Directory, webinars, toolkits, research, case studies and much more. 
Member Types and Benefits
There are three Membership Types available.
Accessibility Associate is for anyone interested or working in the field of accessibility in the built environment.
RHFAC Professional is for those who have earned their RHFAC Professional designation only.
Accessibility Student is a discounted membership for full-time post secondary students at an recognized educational institution.  
 

RHFAC Professional

Associate

Student

Educational resources, research and reports

 

 

 

Accessibility Professional Job Board

 

 

 

Free registration to accessibility webinars

 

 

 

Priority registration for the APN conference

 

 

 

Discussion forum with all network members

 

 

 

Discounted rates for all RHFAC events and the annual conference

 

 

 

RHFAC program updates

 

 

 

Showcase your profile on the RHFAC Professional Directory

  

 

  

RHFAC Professional Discussion Forum

  

 

  

Exclusive access to accessibility rating & consulting RFPs

  

 

  

Videos and resources on success as an RHFAC Professional

  

  

  

 

$225/yr

$225/yr

$50/yr

Early Bird Discount: 20% off when purchased before May 2, 2022!

*Memberships are based on an annual cycle (April 1 to March 31), regardless of sign-up date, and are not pro-rated. Note that current 2021 memberships will be extended to March 31, 2022.
Members-Only Webinar Preview
Designing buildings to be widely inclusive is a fundamental responsibility of all involved in the process, however, understanding what it takes to go beyond the minimum code requirements can be challenging. This webinar, open to APN members only, shared the results of a research project that analyzed the added construction costs relation to accessibility certification for new buildings. The project was conducted by HCMA Architecture, and the project leads from HCMA hosted this webinar.
Watch the recording for a preview of the content available to APN members!
An Investigation of the Costs of Accessibility – Building to RHFAC Gold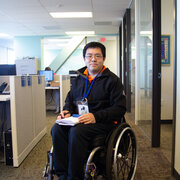 My listing on the RHFAC Professional Directory regularly generates quality leads for my small accessible consulting business. It is easy for potential clients to find me and get a quick snapshot of my experience as an RHFAC Professional. Creating a more accessible future has always been my passion, and now it's my business.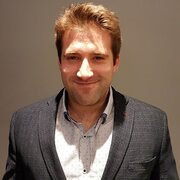 The RHFAC Professional Directory is a fantastic marketing tool and resource for RHFAC Professionals. It has forwarded numerous clients my way and as the accessibility service market continues to grow so to will the value and need for support systems like the RHFAC Professional Directory.