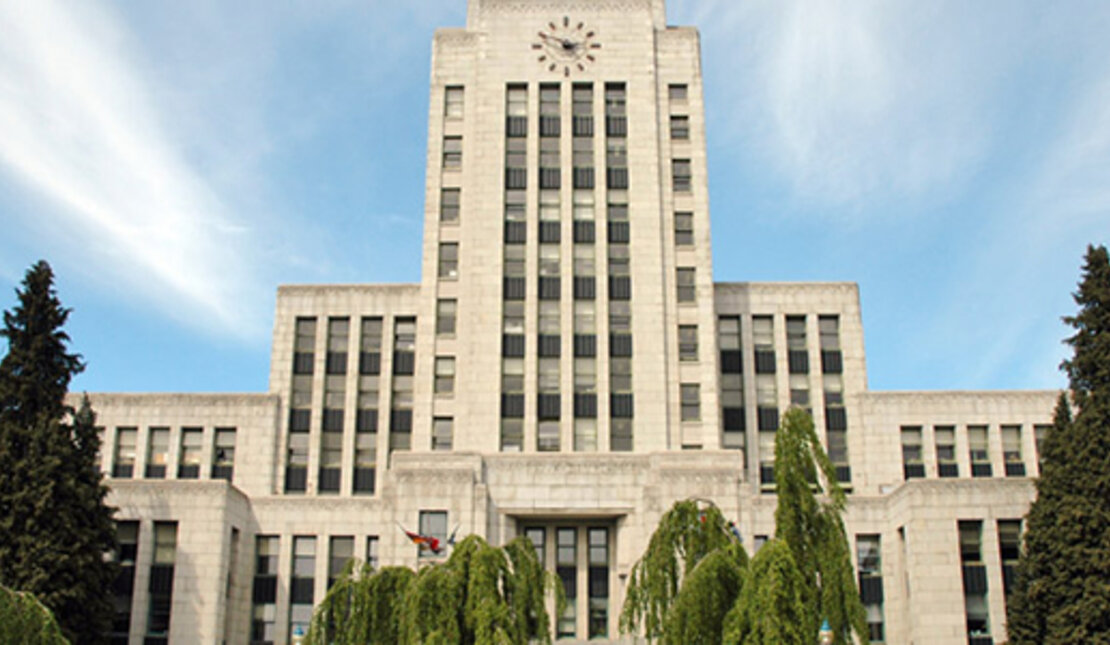 By Katie Kirker
On February 2, 2023
Access & Inclusion
The City of Vancouver adopted an Accessibility Strategy in 2022 that highlights eight ways that the City is seeking to improve access for all. Part of this effort includes putting into policy that all newly built municipal facilities are required to achieve Rick Hansen Foundation Accessibility CertificationTM (RHFAC) Gold – the highest level of accessibility in the country.
"We went through an in-depth period of community engagement and made sure that persons with disabilities with intersecting identities were included," said Karen Lai, the Social Planner II (Accessibility Planner), at the City of Vancouver. "We wanted to develop a policy that meet the needs of people with disabilities, thus we left the definition of disability and accessibility very broad so it includes a wide spectrum of disability and its intersecting identities.
RHFAC is a robust rating and recognition program that consistently measures buildings for their level of meaningful accessibility. Sites are given a report that identifies where access can be improved, providing a place to start.
"We want to be leading in everything we do and be an example for not only our community, but cities across Canada," Michelle Schouls, Director, Facilities Planning and Development at the City of Vancouver, said about incorporating RHFAC Gold into policy. "We have an excellent building code, but it doesn't go far enough. There are lots of gaps that aren't understood, and having RHFAC in policy will help push us forward and make accessibility normal practice in our buildings."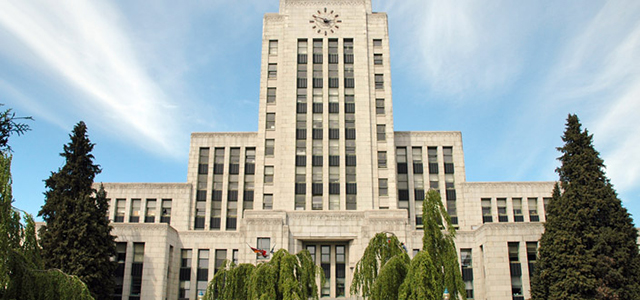 Creating an Accessible City
The City of Vancouver hopes that incorporating RHFAC Gold into policy will be one of the many steps that Vancouver can take to become one of the most accessible cities in the world.
"We are hoping the changes will help us create public buildings and spaces that anyone, with any kind of disability whatsoever can access," Schouls said. "Nobody should have to think about it, plan ahead, or call ahead to ask about accessibility features. They can just go and know that it is barrier free and that they won't be treated any other way from anyone."
During the process of creating the policy, the City of Vancouver worked with design firm hcma to conduct RHFAC ratings and accessibility reviews of approximately 30 public-facing Civic Buildings. This helped the City understand their starting point and how they could improve to create a municipality that is accessible and inclusive. In order to make best use of available resources, a Strategic Prioritization Matrix was created which prioritizes upgrades based on the key principles of Health & Safety first followed by Dignity & Equity. This work was done in consultation with Advisory Committees to City Council: the Persons with Disabilities Advisory Committee, the Seniors Advisory Committee, and the LGBTQ2S+ Advisory Committee.
RHFAC Gold was put into the City of Vancouver's policy and soon it will begin making a difference to public spaces for all that live, work, learn and play in Vancouver. The City is looking forward to continuing on its accessibility journey.
"What I'm most excited about is having an actual policy that means we have something to lean on," Schouls said. "We need to be supported to make the change, and having this gives us leverage and a baseline to make those changes."
Continuing Accessibility Education in the City of Vancouver
The City of Vancouver is also sending 12 staff to take the RHFAC Training course. The RHFAC Training course teaches individuals how to use the RHFAC methodology to rate buildings on their level of meaningful access. Upon successful completion and passing the subsequent RHFAC Professional exam, individuals will obtain their RHFAC Professional designation, qualifying them to conduct ratings within existing buildings and pre-construction plans. By sending staff, the City of Vancouver will gain knowledge and practical skills to rate their own buildings for meaningful accessibility.
According to Lai, beyond RHFAC Training, the City also offers disability awareness training to improve awareness among staff.
Schouls and Lai agree on one goal in particular: eliminating ableism.
"The accessibility strategy is made for everyone," Lai explained.
"Everyone will be touched by disability. Whether with a loved one, their own disability, a temporary disability or others. We hope everyone sees it as a policy that affects them, not just those living with a 'designated' disability."