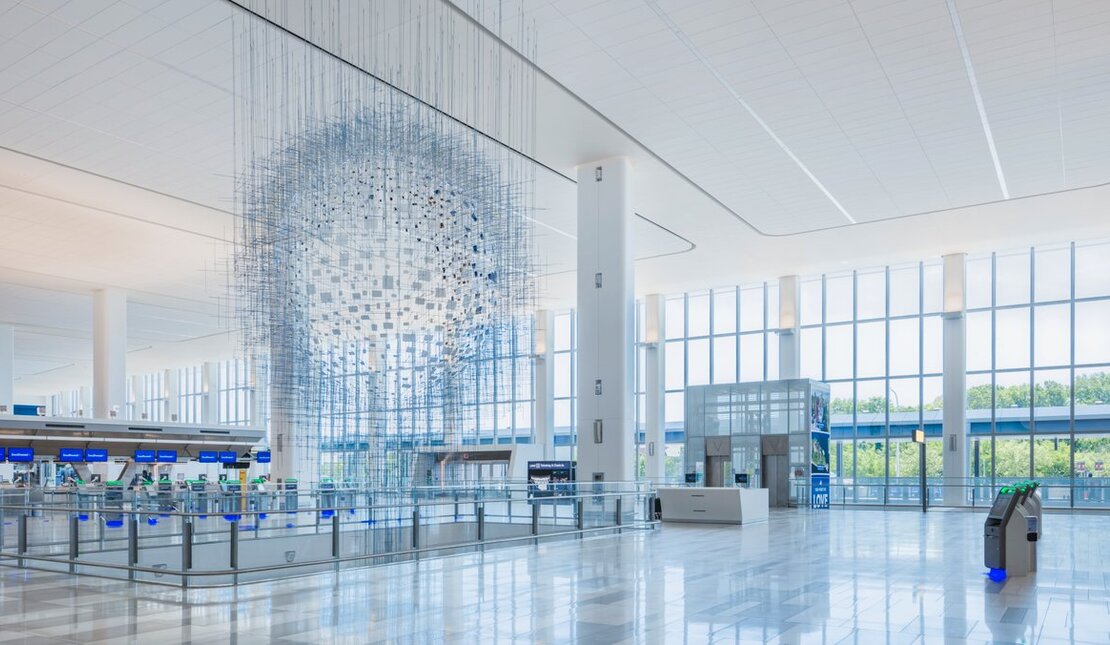 The site of LaGuardia Airport has a long history. Before it was used as an aviation hub, serving more than 28 million passengers yearly, the lands were used for the Gala Amusement Park in the early 1900s, run by the Steinway family – founders of the famous Steinway and Sons piano company. The park was torn down in 1929 and made into the private Glenn H. Curtiss Airport. 
New York mayor Fiorello La Guardia pushed to turn the airport into a hub for commercial flights. The New York Municipal Airport-LaGuardia Field, as it was then called, was dedicated on October 15, 1939. In 1947, after the Port of New York Authority took over control from the city, the name LaGuardia Airport was officially announced.  
Complaining about Terminal B Became a Hobby for New Yorkers
By the early 2000s, complaining about LaGuardia -- specifically its Central Terminal Building, or Terminal B – was practically a hobby for New Yorkers, with good reason. The domestic terminal was run-down to the point passengers had to dodge buckets placed on the floor to catch rain leaking through the roof, ceilings were low, lighting was dingy and dim, and it was overcrowded. During a 2014 speech on infrastructure, then U.S. Vice-President Joe Biden called it "third world." 
"One of the more polite things anyone could say about the old Terminal B at LaGuardia Airport in New York is that it was the worst part of possibly the worst major airport in the world," wrote Ben Cohen in his Wall Street Journal article "LaGuardia Airport is No Longer the Worst". 
In 2015, the Port Authority of New York and New Jersey announced a comprehensive plan to construct a new LaGuardia Airport. The goal: creating a world-class passenger experience featuring modern customer amenities, state-of-the-art architecture, more spacious gate areas, and a unified terminal system. The $8 billion project broke ground in 2016, with Terminal B completed in 2022 (work is still underway on Terminal C). 
And today, with the announcement of its Rick Hansen Foundation Accessibility Certification™ (RHFAC) Gold achievement, LaGuardia has once again made the history books. 
LaGuardia Terminal B Makes Accessibility History
LaGuardia Gateway Partners (LGP) is the private manager and developer of LaGuardia Terminal B. They partnered with RHFAC to evaluate and provide accessibility recommendations. 
RHFAC, a rating and recognition program that measures the meaningful accessibility of a site based on the holistic user experience of people with varying disabilities, has been utilized by more than 1,800 organizations in Canada, with approximately five percent of those earning RHFAC Gold – the highest level of accessibility in the program with a score of 80 percent or more.
LaGuardia's Terminal B has not just created a historic milestone as the first location in the United States to achieve RHFAC Gold, but it is also showcasing its dedication to ensuring a welcoming environment for visitors of every age and ability.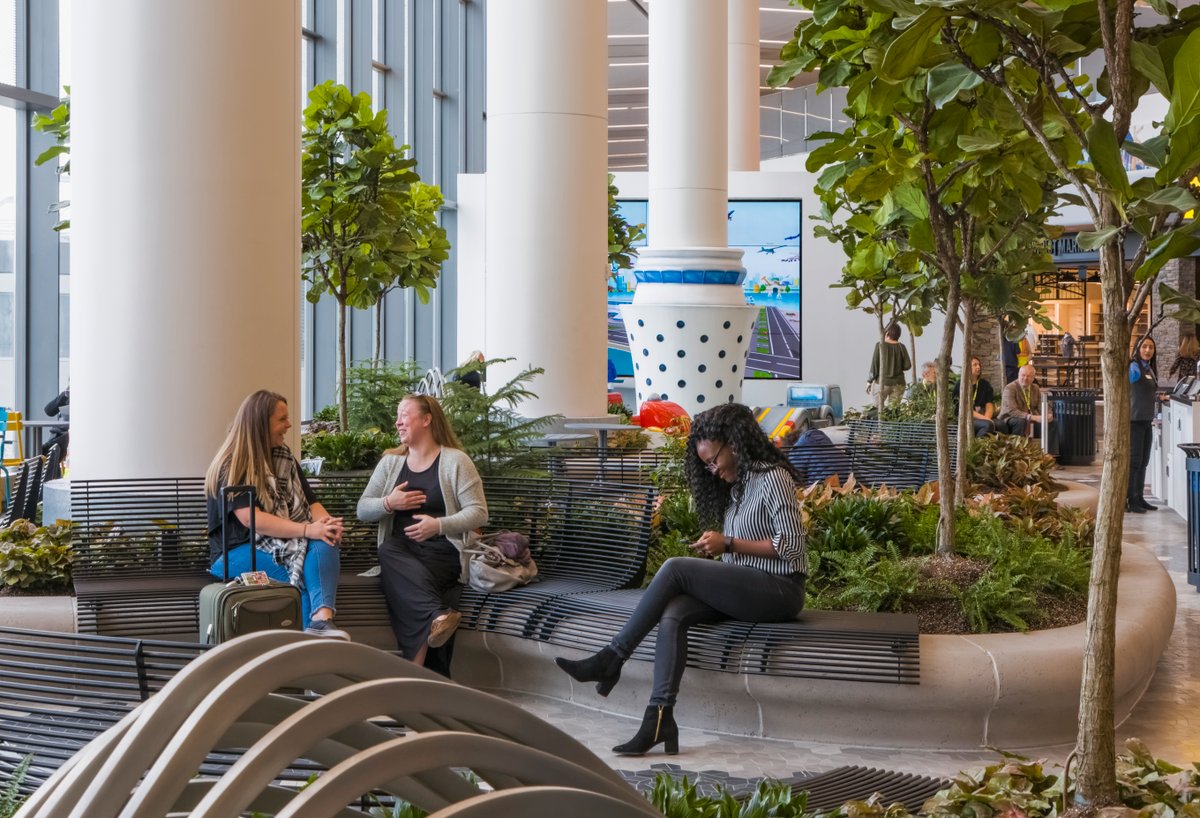 In addition to the terminal's lofty ceilings and generous infusion of natural light, LGP commissioned the Public Art Fund program to curate exceptional artwork within Terminal B. Throughout this process, the gorgeous design seamlessly incorporates accessibility features. 
As part of being awarded RHFAC Gold, some of those accessibility features in LaGuardia's Terminal B include: 
Hearing loops at all guest experience desks 
Intuitive departure board displays in two different formats and colour coding to assist with intuitive navigation. Distance to gates is also displayed 
Accessible assistance curbside drop-off/check-in service and call button 
Intuitive and consistent colour-coded wayfinding throughout the terminal, including the use of landmarks for intuitive navigation 
A calming NYC-style park seating area that is noticeably different from the rest of the Terminal's spaces thanks to sensory stimulation provided through plants and foliage.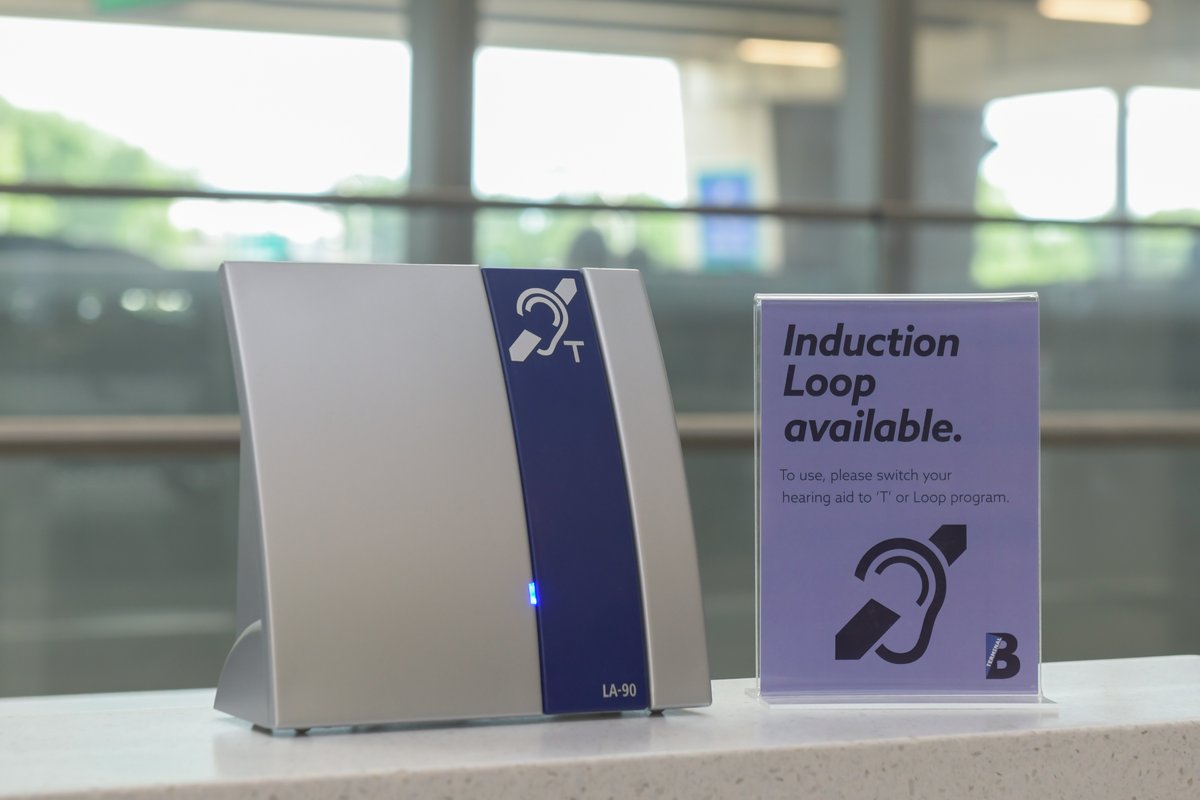 The RHFAC Gold announcement comes on the heels of other accolades. LaGuardia's Terminal B was awarded the 2021 Prix Versailles (UNESCO's annual architecture prize); the National Academy of Construction's Special Achievement Award; NYC & Company Foundation's "Visionaries and Voices" award; and awards from the Urban Land Institute New York and the Design-Build Institute of America.
Terminal B was also recently named the world's best new terminal for 2023 by aviation ranking company Skytrax, as well as awarded their five-star designation. 
Accessibility is Part of the Passenger Experience
The Gold rating affirms the commitment to accessibility by both the Port Authority of New York and New Jersey and LGP.
"Accessibility is a critical part of the Port Authority's mission to create world-class airports where state- of-the-art technology and thoughtful design are making travel easier and less stressful for passengers of all ability levels," said Port Authority Executive Director Rick Cotton.
"Among all the accolades received by Terminal B, we are particularly proud that the new terminal is the first in the nation to be awarded Gold certification by the Rick Hansen Foundation."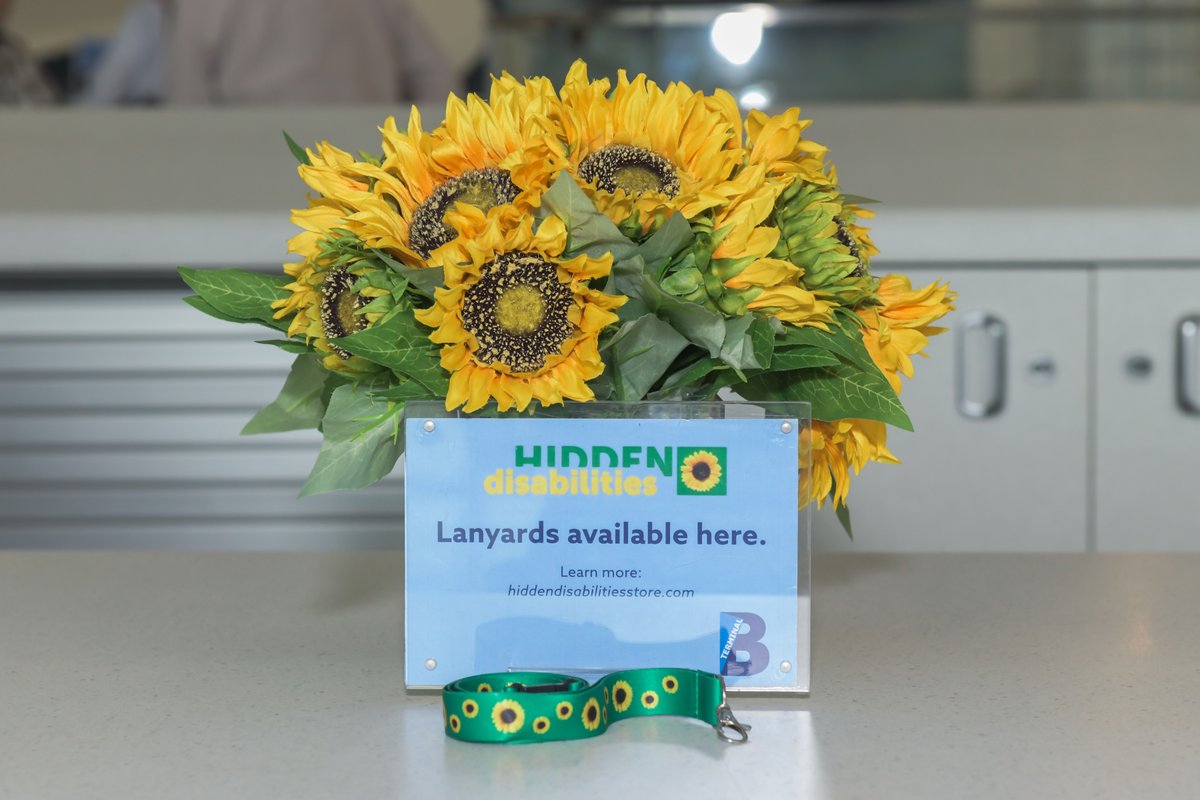 Terminal B also offers the Hidden Disabilities Sunflower Lanyard to guests with disabilities that may not be easy to observe, such as autism, PTSD, and hearing loss. The lanyard identifies these guests and communicates that they may need assistance travelling through the terminal. 
"Ensuring accessibility in public spaces is a crucial aspect of our commitment. We continue to explore ways to improve the accessibility of Terminal B and ensure that everyone can navigate the terminal with ease," said Frank Scremin, CEO of LaGuardia Gateway Partners. "We're proud of our commitment to accessibility has received external recognition from the Rick Hansen Foundation."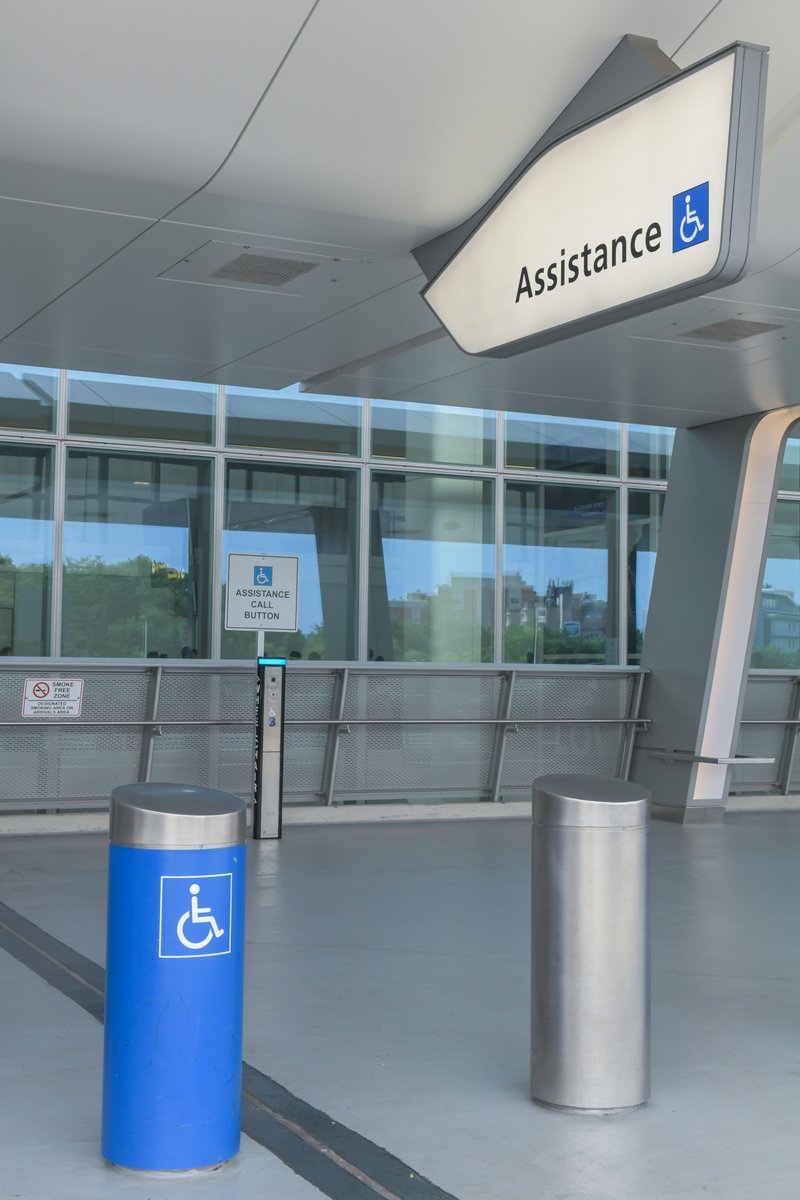 Accessibility is a Journey, not a Destination
The hallmark of accessibility is that it benefits all users. Good accessibility also tends to blend into the design. This is why those who find themselves in Terminal B at LaGuardia may seem a little thrown off by just how great the new space is after having experienced its previous incarnation.
As Cohen reported in his WSJ story, one of the LGP team members overheard the ultimate compliment when Terminal B opened: "I think we came to the wrong airport." 
While accessibility is a journey and not a destination, LaGuardia is on the right path to creating barrier-free travel experiences for everyone who moves through Terminal B.
"Accessible travel is a critical part of creating a world where we can all participate," said Rick Hansen, Founder of the Rick Hansen Foundation. "Thank you for your commitment to helping to create a world where everyone can go everywhere."