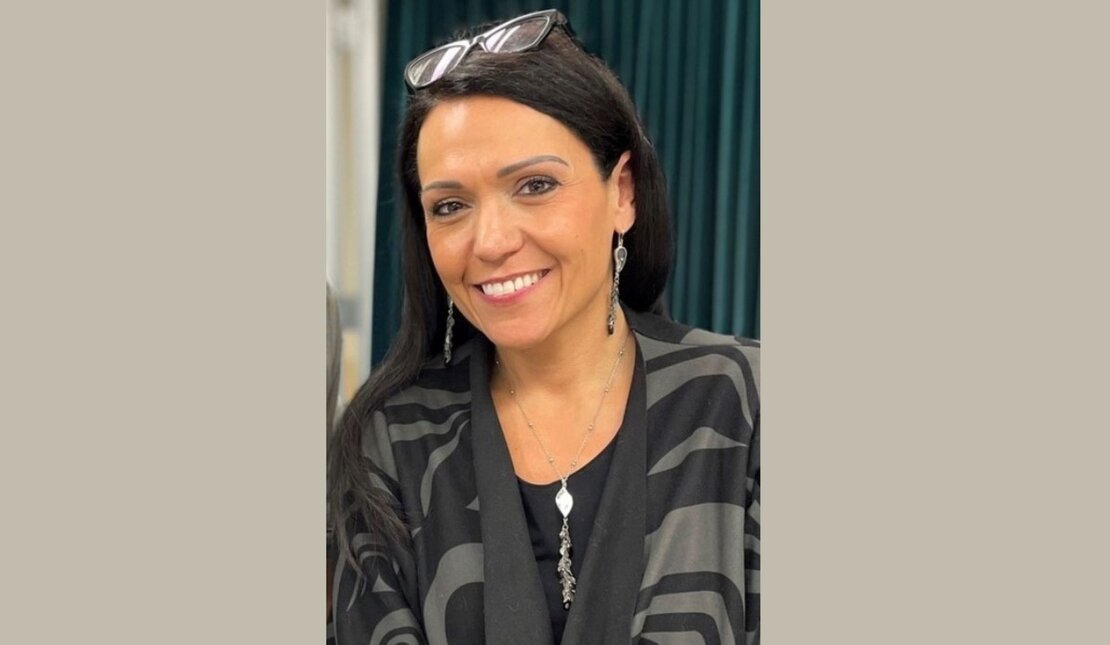 By Mariann Roberts
On November 20, 2023
Access & Inclusion
To honour Indigenous Disability Awareness Month last year, we spoke with Dr. Rheanna Robinson about ableism, colonialism, and the intersectionality of disability and Indigeneity. Her insight also illustrated the importance of creating a barrier-free world, speaking from her lived experience as a Métis woman who has transitioned from relapsing-remitting to secondary progressive multiple sclerosis (MS).
This year, we re-connected with Dr. Robinson to continue our conversation and learn how her research has expanded.
The Traditional Indigenous View on Disability
As Dr. Robinson explained in our last conversation, disability, as it is commonly understood in present-day Western society, is a colonial social construct. This perspective does not necessarily align with the traditional views of many Indigenous peoples, who believe those living with disability are "an important and integral part of human diversity."
From a traditional Indigenous perspective, disability was, and still is, viewed as a position of high-regard rather than from a deficient-oriented perspective. Dr. Robinson continues by explaining the importance of highlighting how those perspectives were interrupted in the first place.
Through colonization, she explains, the notion of disability and perspectives of inclusion --- as it was traditionally known --- was disrupted, contributing the oppression, marginalization, and discrimination of Indigenous peoples with disabilities. This continues to be at the forefront of the lived experience of many Indigenous peoples who have a disability.
"One of the things that's really amplified in my academic learning journey is the inference of ableism in the healthcare system," she explains. "I believe there needs to be a broader understanding about how ableism has a direct link to colonialism, and the realities of Indigenous peoples with disabilities."
Dr. Robinson shares that within the healthcare system, a lack of representation in disability associated research and policy are just a few of the areas where Indigenous peoples with disabilities continue to be marginalized. While awareness around these issues is increasing, the question still remains: how do we dismantle it?
The answer may ironically begin with the end-goal: through inclusion.
Including All Perspectives
Over the last twelve months, we have witnessed meaningful progress being made for the rights of people with disabilities, particularly with the passing of Bill C-22 in Canadian Parliament, also known as Canada Disability Benefit Act. While this progress is crucial for all persons with disabilities, it is essential that the voices of people of all backgrounds and perspectives, including Indigenous perspectives, are recognized and understood.
In doing so, we may begin to realize that the traditional Indigenous perspectives on disability and the push for inclusion and accessibility are one in the same.
"Indigenous cultures, laws, and worldviews enact spaces of inclusion," Dr. Robinson explains. "For the Nation that I recently completed research with, the Nisga'a Nation, community members described how traditionally, a deficit-orientated perspective of disabled people does not exist."
She adds that kinship systems ensure all Nation members are included, regardless of ableist circumstances.
Abiding by the phrase "nothing about us without us," is crucial when creating policies that impact the disability community and include the Indigenous disability community when doing so.
"It's absolutely critical that Indigenous peoples are participating in the creation of disability orientated policies and practices in Canada. The Indigenous population is extraordinarily diverse and from a decolonizing and reconciliation-related trajectory, it is important Indigenous peoples are represented," she says.
Dr. Robinson notes that the United Nations is important to consider in this regard.
"The United Nations Declaration on the Rights of Indigenous Peoples acknowledges the recognition of Indigenous peoples with disabilities," Dr. Robinson shares. "This goes back to ensuring disability is being associated with a framework of inclusivity. Being able to be represented is an important first step in understanding the Indigenous disability experience."
"There's always more room for Indigenous peoples to have a stronger voice and greater participation at all levels of policy decision making."