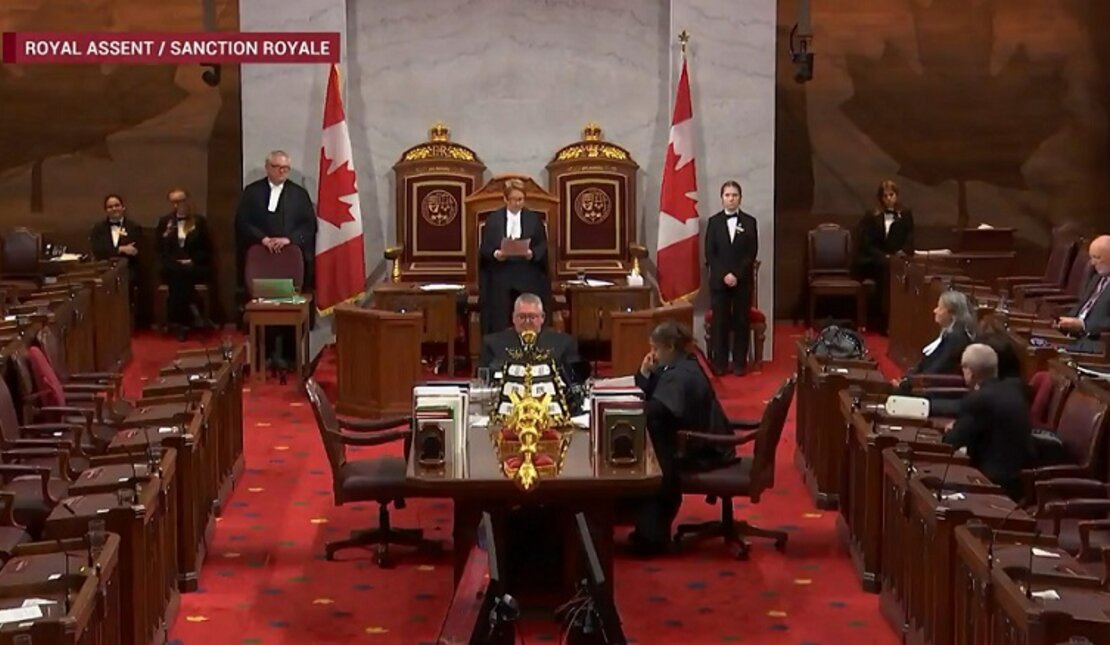 By RHF
On June 22, 2023
RHF News
1 in 5 Canadians lives with a disability, and 50% of Canadian adults have or have experienced a permanent or temporary physical disability or lives with someone who has. People with disabilities are twice as likely to live in poverty. Canadians struggle every day to access the places where we live, work, learn and play because of physical barriers to accessibility, and this is something that we must work every day to change.
Bill C-22, also known as Canada Disability Benefit Act, has made its way through Parliament. This Bill seeks to lift people with disabilities out of poverty and support the financial security of working-age persons with disabilities.
In keeping with the Disability Inclusion Action Plan (DIAP), Canada proposed the Canada Disability Benefit (CDB) in Bill C-22. On June 14th, 2023, Bill C-22 received unanimous consent on the Government motion regarding its position to accept four of the Senate amendments, amend one, and reject one. Bill C-22 returned to the Senate to be debated, where it achieved adoption on June 20th, 2023. 
Thousands of persons with disabilities, community members, allies, organizations of and for persons with disabilities, have been working tirelessly on this for the past three years in an effort to get this Bill passed in Canada. With the legislative closure looming on June 23, it is exciting to see this hard work pay off. It will be life-changing for so many across the country.
Rick Hansen Foundation's CEO, Doramy Ehling, has been a part of the efforts to get this Bill passed. She worked with twelve other disability organizations collectively to create cohesive messaging and engaging with Party Leaders, House Leaders, Ministers, MPs, Departmental Officials, among others.
A Result of the Work of Thousands of People With Disabilities
Passing of this Bill would not have been possible without the work of thousands of people with disabilities. The Bill was improved upon thanks to the commitment of all these individuals and groups who took the time to testify, file submissions, advocate to the government, do research, and complete studies and reports. Minister Carla Qualtrough, Minister of Employment, Workforce Development and Disability Inclusion, has said this will be a transformational bill for Canada.
"The Canada Disability Benefit is the result of decades of relentless advocacy on the part of the disability community. This benefit is the culmination of the work of every self-advocate, every activist, every parent, every ally, every organization, everyone who has fought for disability rights to be recognized," Minister Qualtrough said At the House of Commons proceedings on June 14th. "We've come together on this bill already, and today we did it again. We are on the cusp of doing what every single one of us in this place came to Ottawa to do. To help people. To make their lives better and right historic wrongs. Today we are literally making history."
The Bill went to the Senate on June 20th following its approval in the House. In the Senate, Bill C-22 was adopted, and achieved royal assent on June 22nd.
"We can all agree that no person living with a disability in Canada should be living in poverty in Canada," The Honourable Marc Gold said during Senate proceedings on June 20th.
Lifting people with disabilities out of poverty is critical to ensuring everyone can participate fully in society. This bill involves fundamental changes to the Canadian Income Tax Act among other changes to our policies. 
As we come to the end of another legislative session, it was critical to pass this important bill for people with disabilities. These actions were significant and not easy to achieve, but with the tireless work of all disability advocates, those with lived experience and the work of the Government, Bill C-22 has become law. It is a wonderful moment for Canadians to ensure people with disabilities are supported in this country.  
Time to Celebrate – but the Work Doesn't Stop Here
This is a moment to celebrate as a nation, but the work doesn't stop here. As Canadians we will need to ask important questions that will help with the rollout of this important Bill. The current timeline is 12 months to implement the regulation of the bill. Canada needs to determine how much money this will cost, how we work with provinces and territories to ensure there's no claw back of regulations or funding, and what mechanism will be used to disperse funds, among so many others. The work doesn't stop here. We need to keep pushing to ensure all people with disabilities are included fully, and the Rick Hansen Foundation (RHF) is fully committed to supporting the regulatory process.