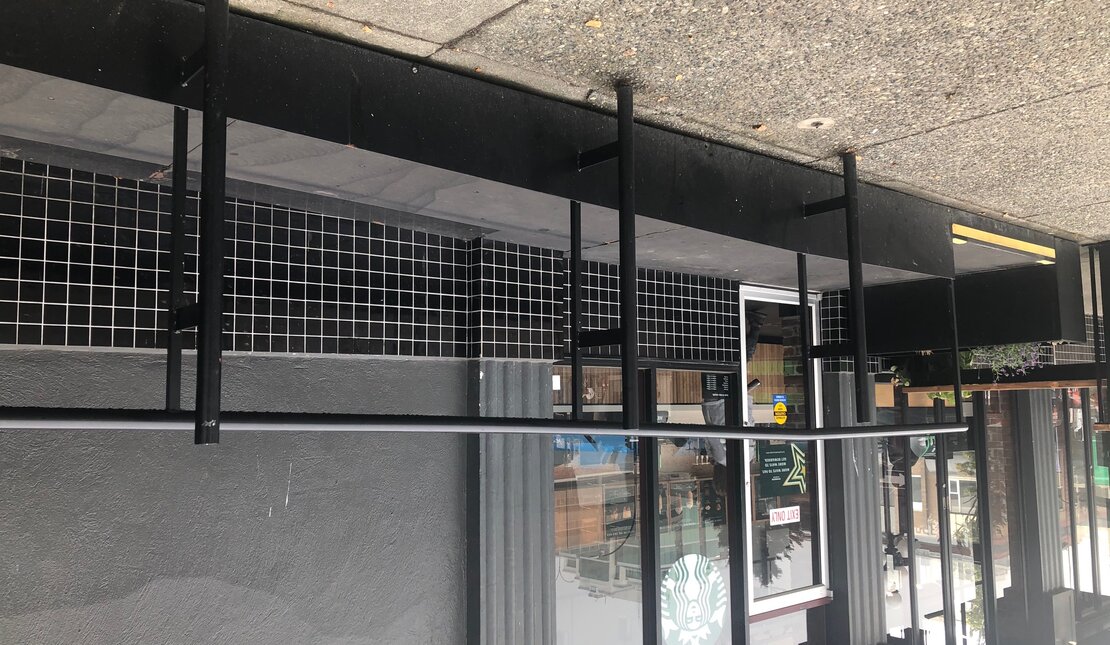 By RHF
On October 13, 2020
Community Spotlight
Suzanne and Jayne Bradbury of Fort Properties have built a reputation for creating beautifully designed, highly functional spaces in Victoria's downtown core. In a city with a higher-than-average concentration of heritage buildings, accessibility can be a challenge, but the Bradbury sisters have the added advantage of working with a highly motivated, uber-knowledgeable tenant — The Disability Resource Centre, and its executive director Wendy Cox.  
Wendy, herself a wheelchair user, was keen to be able to meet clients at another of Fort Properties' spaces, the nearby Starbucks on the corner of Fort and Blanshard. But the steep, outdated ramp made getting inside difficult, and its location at the entrance door meant that, after picking up an order near the exit door, wheelchair users had to navigate their way back through the narrow space, often having to ask a long line of patrons and people in the seating area to clear a path to the entryway. The only place to build an up-to-code ramp was on the sidewalk, which was City property. Since little had been established in the way of accessible building codes, the Bradburys set about convincing the City that a new ramp at Starbucks could get the ball rolling on accessibility policy.  
"Dealing with city bylaws can be challenging for businesses — you can't just build a ramp on the sidewalk, because it probably won't be legal," Wendy says.
"The Bradburys worked tirelessly to make sure the ramp was both functional and to code." 
"As a wheelchair user, when you're carrying something (like a tray of coffees) on your lap, the instinct when you go down a ramp can be to let go of your wheels and hang onto what you're carrying, which can alarm the pedestrians around you and make something as simple as a coffee run a stressful experience. The way this ramp was constructed allows for safe use and for social distancing. I know that I've personally made many more trips to Starbucks that I might otherwise have asked a volunteer or colleague to take as a result." 
With Wendy's guidance, Fort Properties engaged the Rick Hansen Foundation Accessibility Certification™ (RHFAC) program to have first the Starbucks building, then the rest of their properties throughout the city, rated for accessibility. Equipped with their RHFAC rating and learnings from the rating process, Fort Properties was successful in getting special permission granted for the new Starbucks ramp. 
"It took a lot of determination to break through the inertia that existed around accessibility in our city, but in the end I think there was great learning all around — for us, for Council, and for the City," Suzanne says. Making the ramp a reality at Starbucks, and having their buildings rated for accessibility, inspired more changes.  
"We started adding braille to the washrooms in our buildings, changing out door knobs for levers, and thinking about how much space is required for wheelchair users to move freely" Suzanne adds.
"We pride ourselves on creating spaces that foster a sense of well-being, where people can relax and connect. Those spaces aren't meant to be exclusive or private — it's important they be for everyone, including people with disabilities."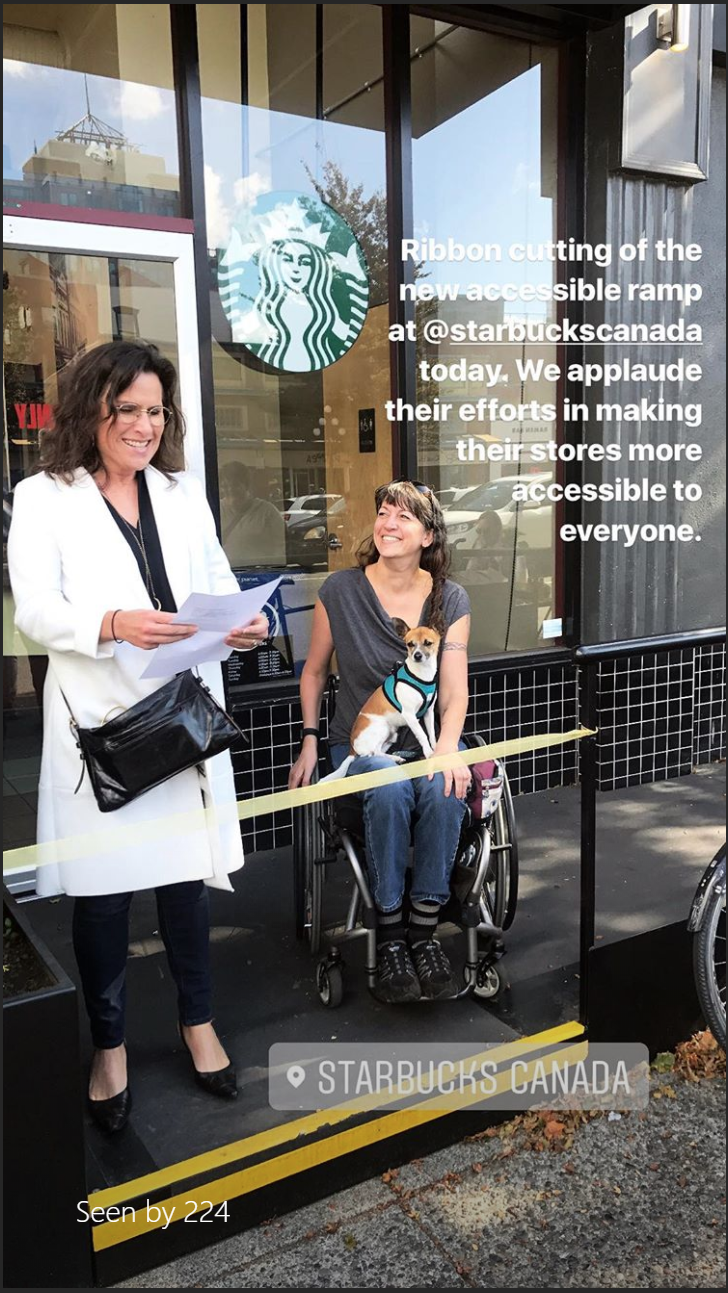 ---
Become a Leader in Accessibility.
Get a complimentary RHFAC rating in Ontario when you apply before Nov. 30, 2020.