The call for applications for Complimentary RHFAC ratings in Ontario is now closed.
Thanks to support from the Government of Ontario's Ministry for Seniors and Accessibility (MSAA), 250 complimentary RHFAC ratings are being conducted in 16 municipalities across Ontario. 

Successful applicants will receive a complimentary RHFAC rating and become RHF Accessibility Certified if they score above 60% on the Rating Survey and meet the minimum certification requirements. 
Ottawa International Airport achieved RHF Accessibility Certified Gold in 2019.

"We are delighted to have achieved this exceptional level of certification which is a tribute to the Authority's commitment to an accessible terminal for all passengers, employees and visitors."

We accepted applications from the following 16 municipalities in Ontario, selected for their population size and geographic diversity. 
Brampton  
Greater Sudbury
Guelph
Hamilton
Kingston
Kitchener
London 
Markham  

Mississauga
Oakville
Ottawa 
St. Catharines
Toronto
Vaughan 
Waterloo
Windsor
Eligible Types of Sites: 
Commercial and institutional buildings in the public (municipal sites), private and not-for profit sectors:  
Commercial spaces include retail shops, offices, industrial sites
Institutional spaces including schools, community and recreation centres and libraries
Both pre-construction design plans and existing sites are eligible 
Ensuring your space is accessible means no potential employee, customer or community member is left at the door. Your complimentary RHFAC rating provides a snapshot of accessibility for people with varying disabilities affecting their mobility, vision and hearing. Together, we can create a Canada which is accessible for all. 
---
Questions?
Read the Complimentary Ontario Ratings FAQs. You can also get in touch with us by emailing access@rickhansen.com.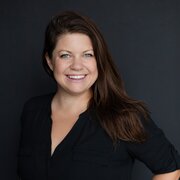 "An official accessibility certification program elevates what the City of Surrey is trying to achieve and gives us credibility. Creating welcoming and inclusive spaces through universal design gives our entire community the opportunity to participate. Having achieved gold and being recognized by the Rick Hansen Foundation for our work generates incredible excitement."