Rick Hansen Foundation Accessibility CertificationTM (RHFAC) is a tool which gives organizations a snapshot of their building's accessibility to inform future accessibility improvements. Over 1,200 sites across Canada have been rated to-date including Ottawa International Airport, SAP, Canada Science and Technology Museum and the Canadian Chamber of Commerce. One in five Canadians have a disability and as our population ages this continues to grow. Accessibility is more important than ever. 
Thanks to the support of the Government of Ontario's Ministry for Seniors and Accessibility, 250 complimentary RHFAC ratings are available in 15 municipalities across Ontario. Round two begins on September 8th, and the deadline to submit applications for this round is November 30th, 2020. 
If your site achieves a high enough rating to become RHF Accessibility Certified or Accessibility Certified Gold, celebrate your achievement by listing on the RHFAC Registry and displaying your recognition label. It's time to showcase your commitment to accessibility. 
Ottawa International Airport achieved RHF Accessibility Certified Gold in 2019.

"We are delighted to have achieved this exceptional level of certification which is a tribute to the Authority's commitment to an accessible terminal for all passengers, employees and visitors."

Who Should Apply?  
Eligible Locations: 
We are accepting applications from the following 15 municipalities in Ontario, selected for their population size and geographic diversity. 
Brampton  
Greater Sudbury
Guelph
Hamilton
Kingston
Kitchener/Waterloo  
London 
Markham  

Mississauga
Oakville
Ottawa 
St. Catharines
Toronto
Vaughan 
Windsor
Eligible Types of Sites: 
Commercial and institutional buildings in the public (municipal sites), private and not-for profit sectors:  
Commercial spaces include retail shops, offices, industrial sites
Institutional spaces including schools, community and recreation centres and libraries
Both pre-construction design plans and existing sites are eligible 
Please read the full Eligibility Requirements before applying.
Ensuring your space is accessible means no potential employee, customer or community member is left at the door. Your complimentary RHFAC rating provides a snapshot of accessibility for people with varying disabilities affecting their mobility, vision and hearing. Together, we can create a Canada which is accessible for all. 
The deadline to submit applications for round two is November 30th, 2020.
---
Questions?
Read the Complimentary Ontario Ratings FAQs. You can also get in touch with us by emailing access@rickhansen.com.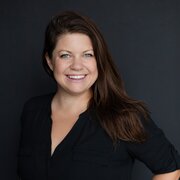 "An official accessibility certification program elevates what the City of Surrey is trying to achieve and gives us credibility. Creating welcoming and inclusive spaces through universal design gives our entire community the opportunity to participate. Having achieved gold and being recognized by the Rick Hansen Foundation for our work generates incredible excitement."