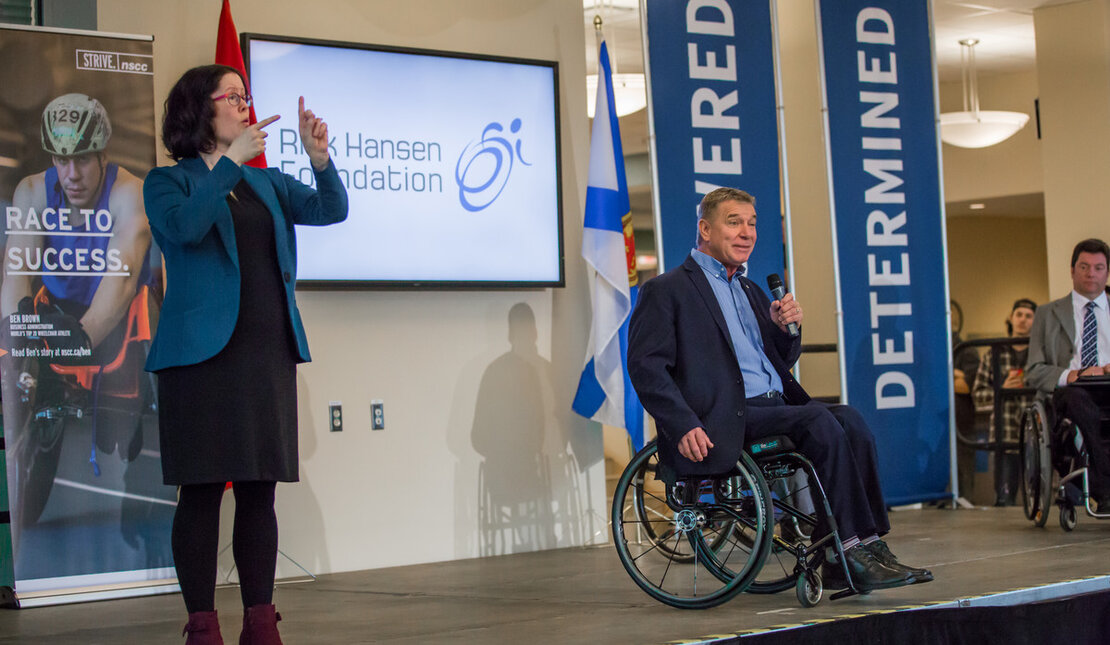 By Jodi Birley
On September 23, 2020
Access & Inclusion
American Sign Language (ASL) is the first language for Deaf and hard of hearing people across the United States and English-speaking regions of Canada. Natural and visual-spatial, this complex language is storytelling in motion. Having an ASL interpreter at events, on broadcast and recorded videos is an important part of making communications, services, arts and culture accessible and inclusive for all. But what about connecting with Deaf and hard of hearing people in your community? 
Many people who are deaf or hard of hearing rely on lip-reading or non-verbal cues to help connect with others, and masks have made it especially hard to communicate. In honour of International Week of the Deaf and International Day of Sign Languages, RHF has worked with our friends at Wavefront Centre for Communication Accessibility to put together this list of helpful signs. Now's your chance to start your journey into the beautifully expressive world of ASL! 
Gesture for Hello / Bye 
Simply wave your hand!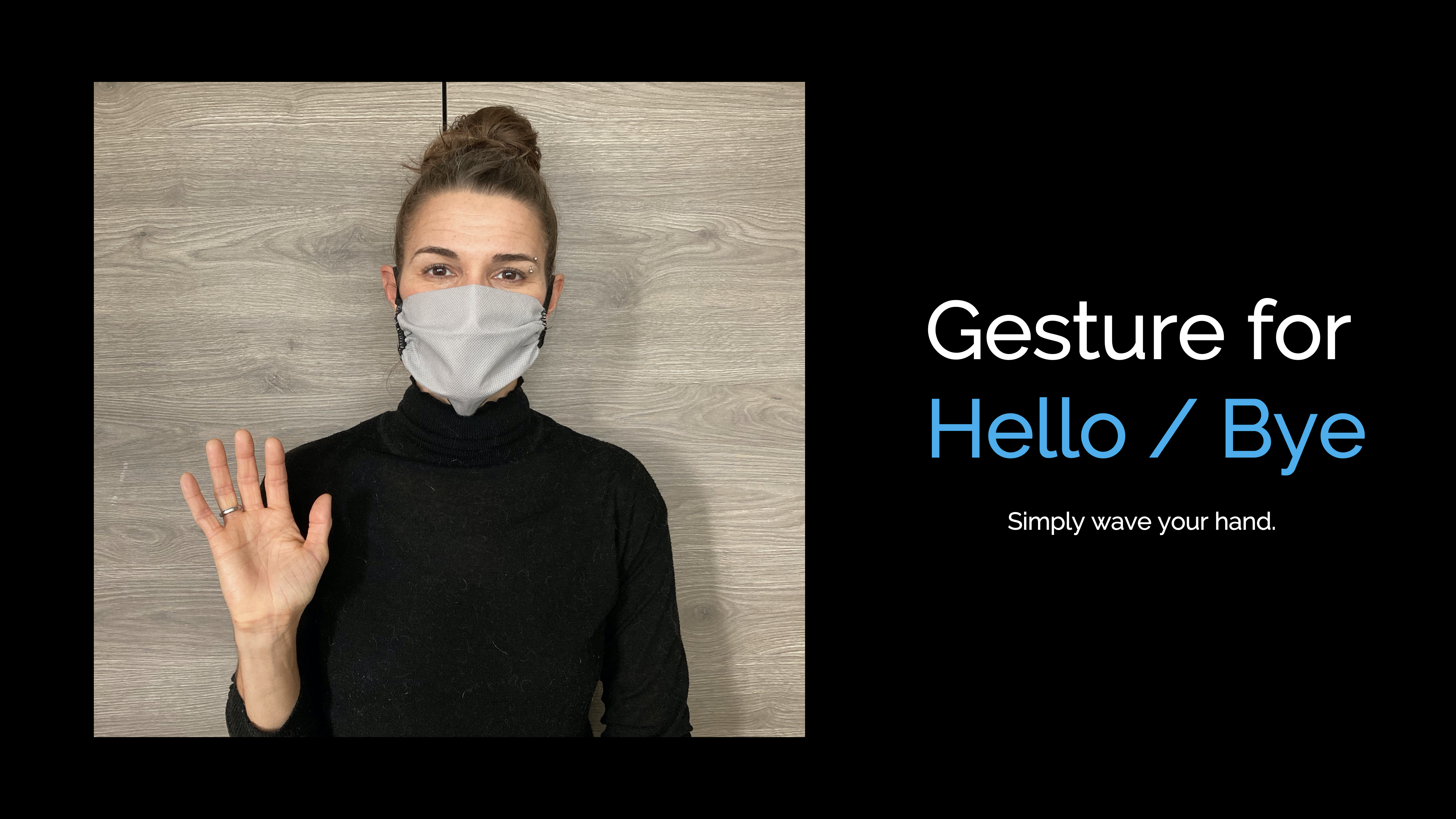 ASL for Yes/ No 
To say yes, take a hand and make it into a fist and bob it back and forth, resembling a head nodding. To say no, take your first two fingers and tap them with your thumb, resembling a mouth saying no.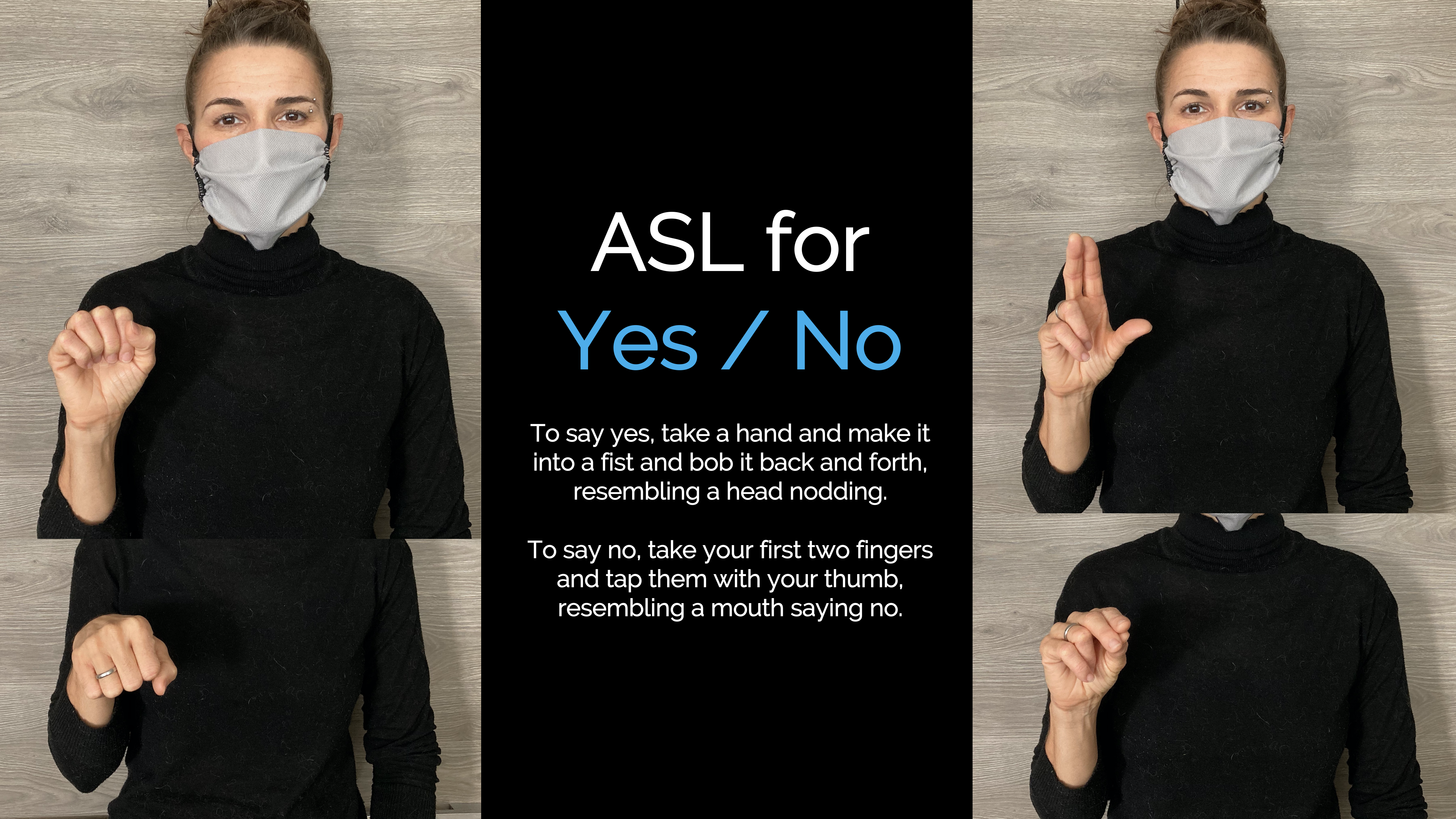 Gesture for Applause/ Hurrah/ Kudos 
Raise both hands and twist wrists rapidly.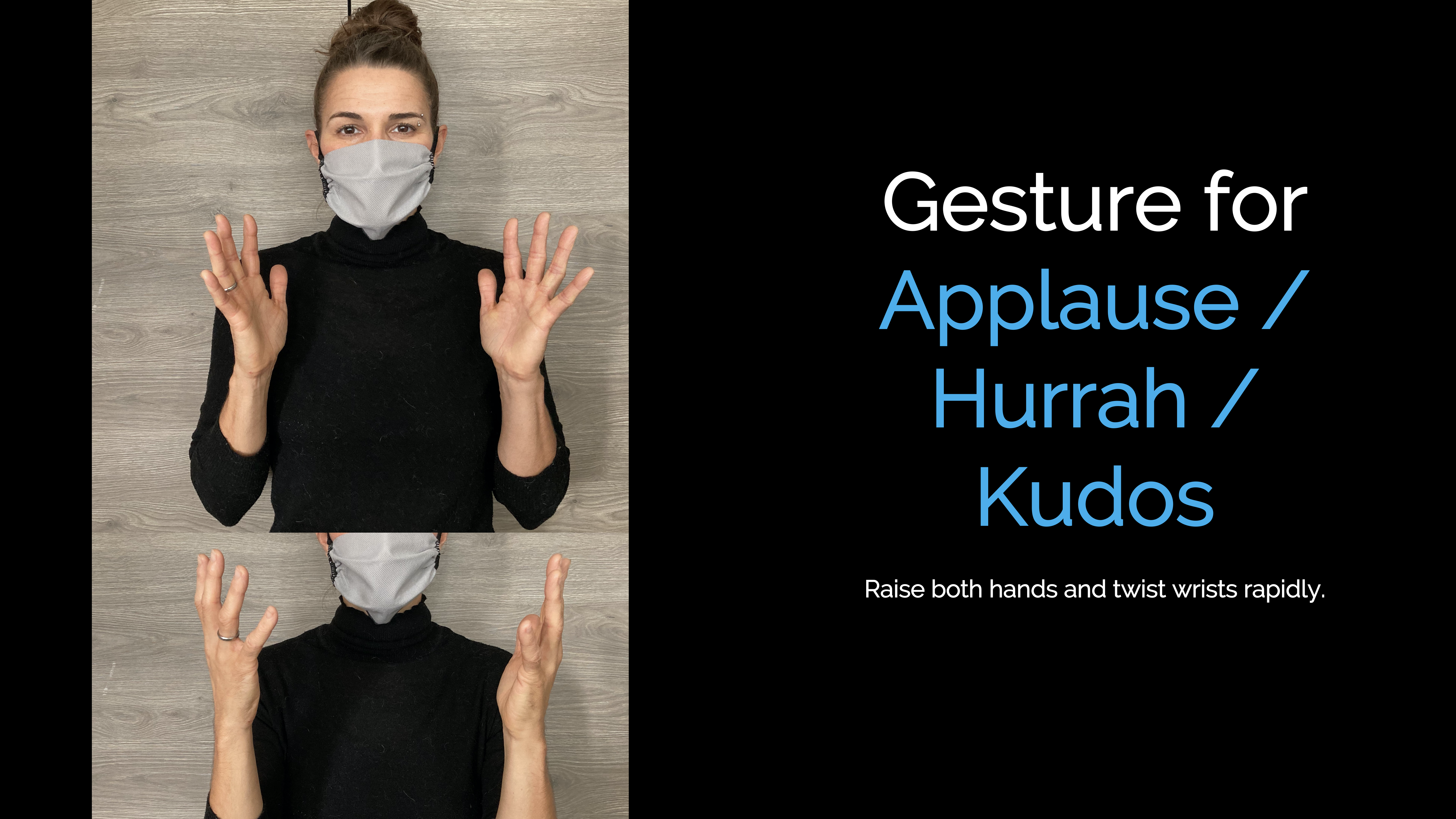 How may I help you?  
Gesture for "how" with a shrug.
Gesture at yourself for "I, me" 
ASL for "help, aid"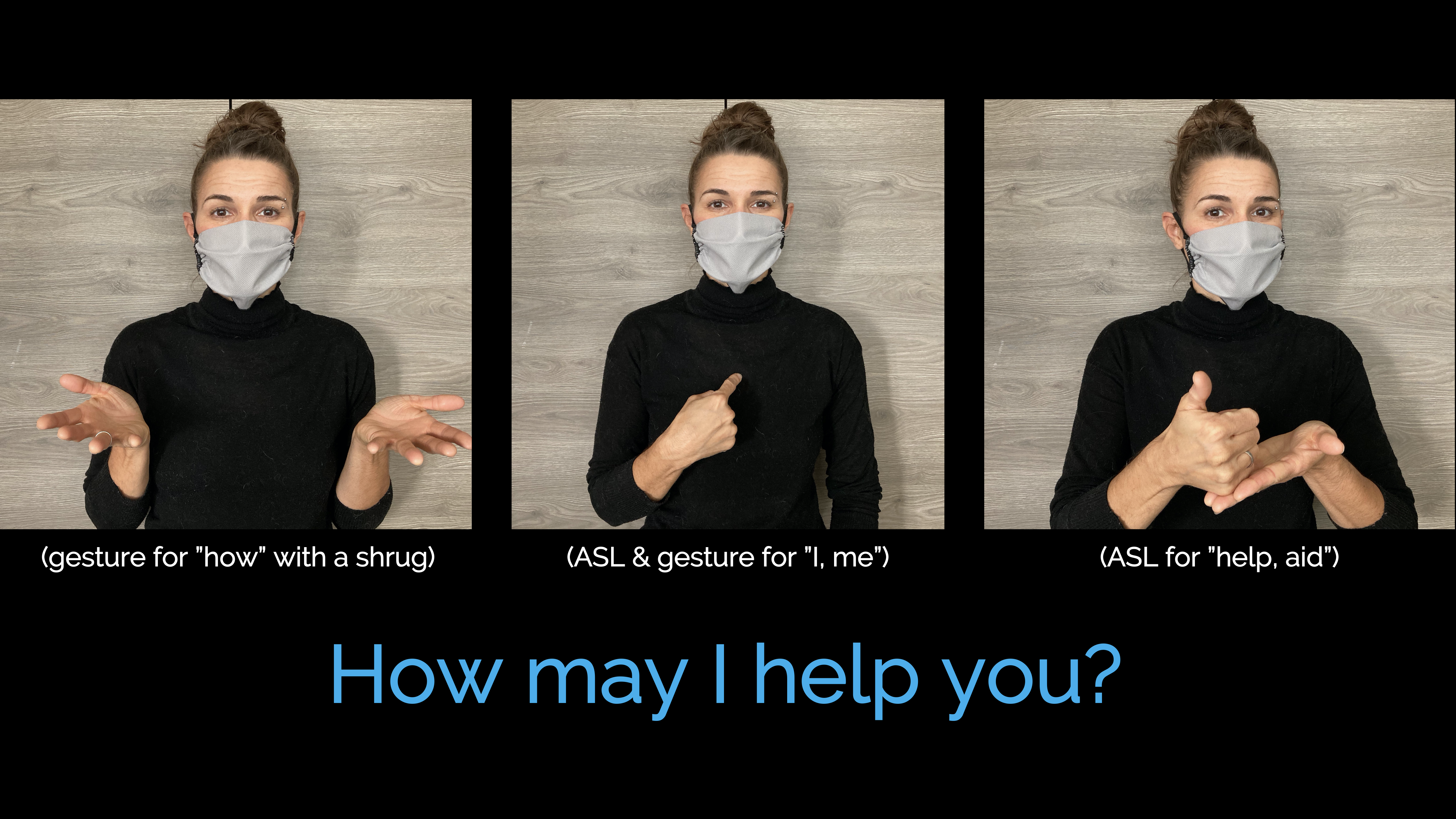 ASL for Thank you 
Place the fingertips of a flat hand on your chin and pull it forward to the person you are thanking.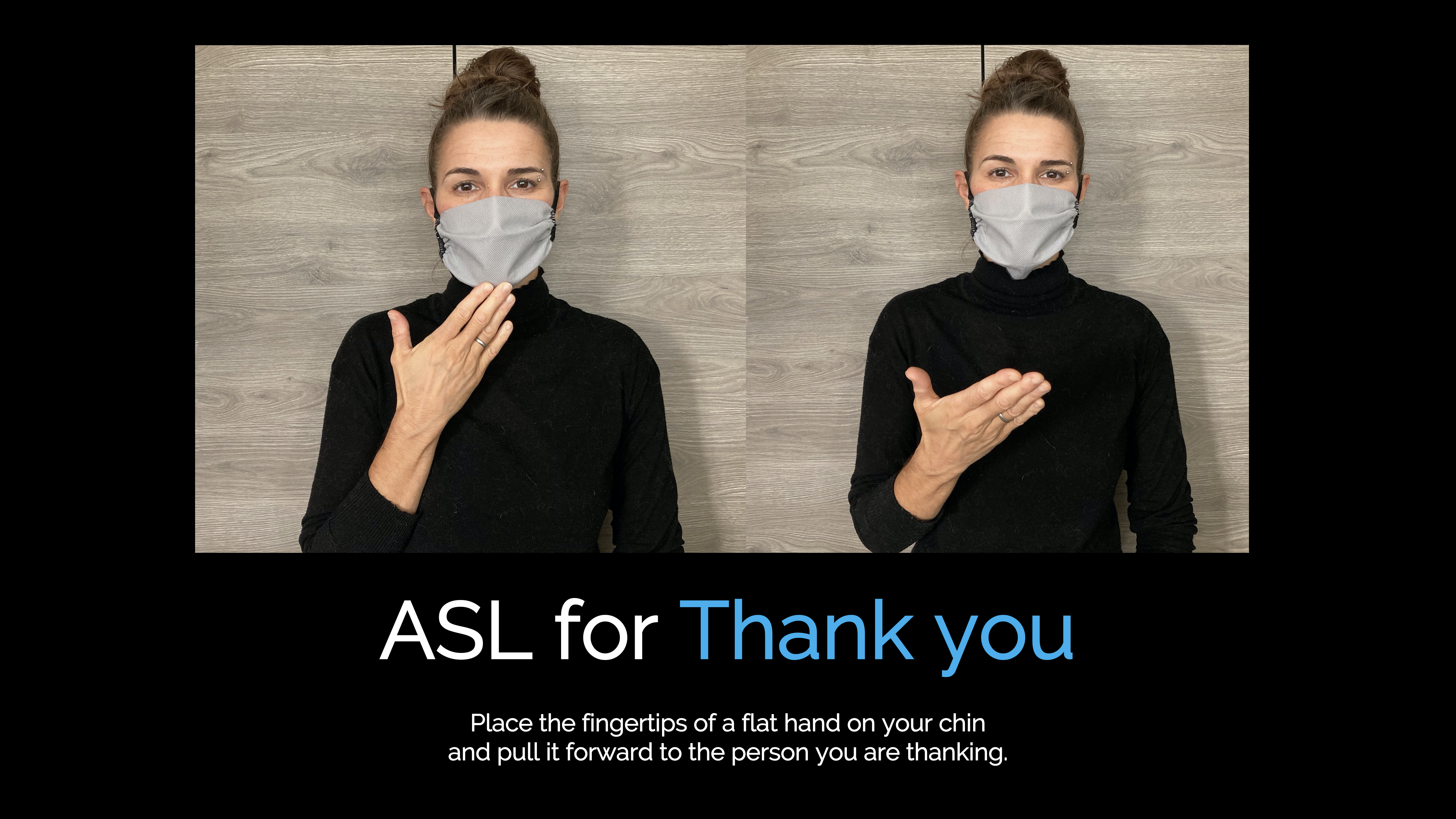 ASL for Pardon me & Forgive me 
Take a palm and brush along with the fingertips of your other palm (repeat motion 2-3 times).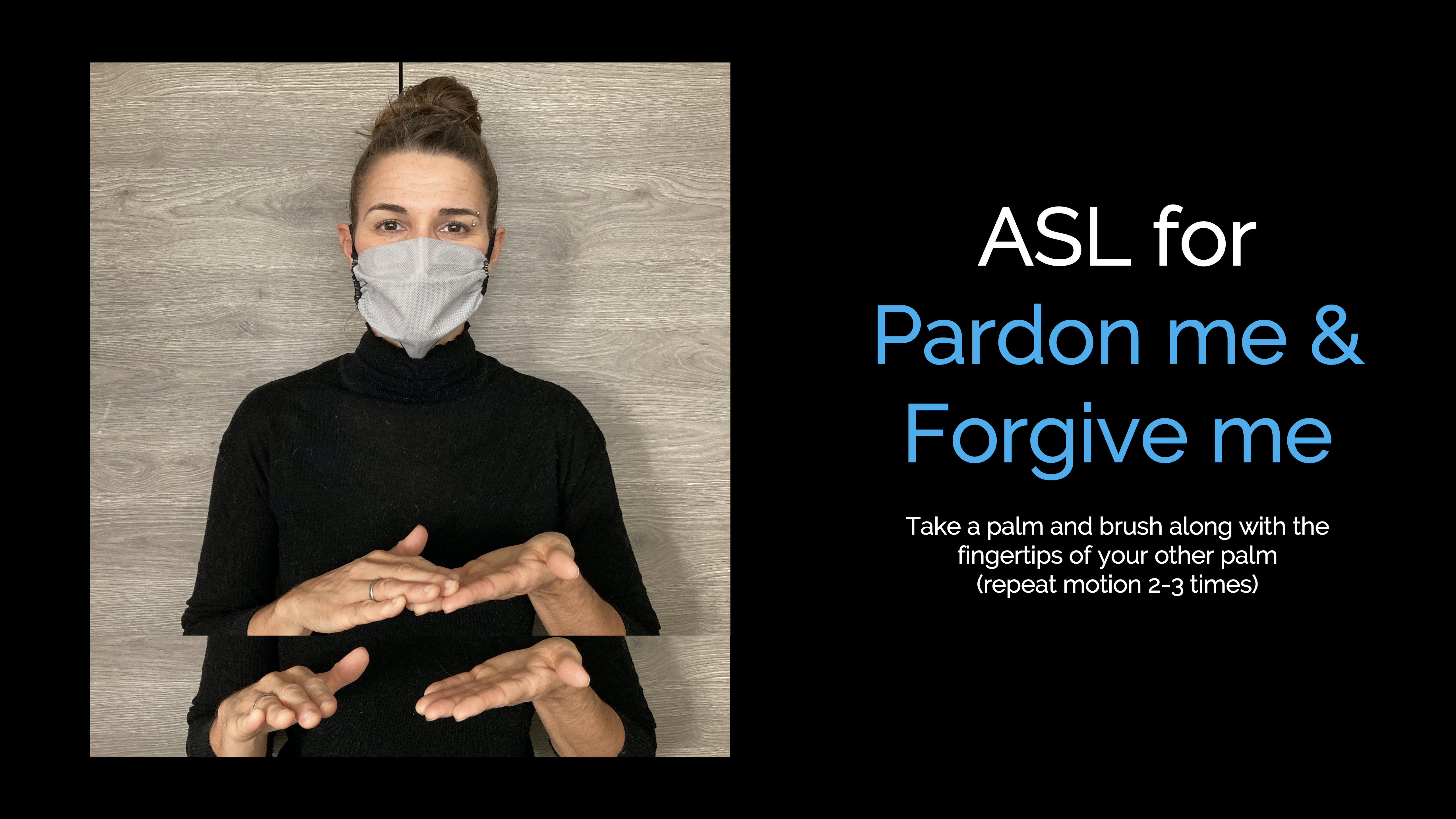 I'm learning sign language 
ASL & gesture for "I, me" 
ASl for "Learn/ student" 
ASL for "sign"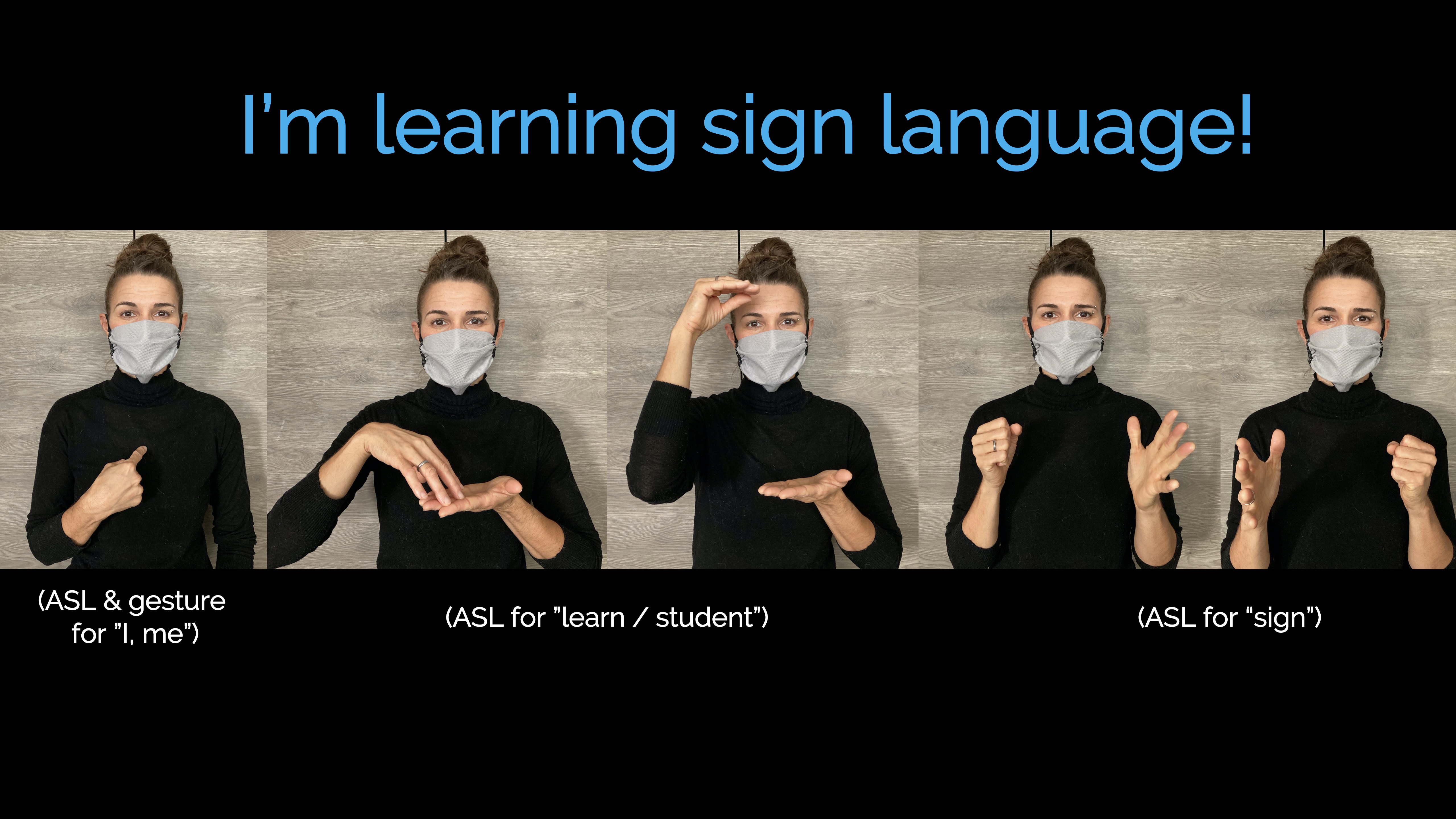 We thank you for taking the time to learn these helpful signs. When we all work together, we can create a Canada for everyone, everywhere.  
Title image photographer: Matt Madden, courtesy of NSCC