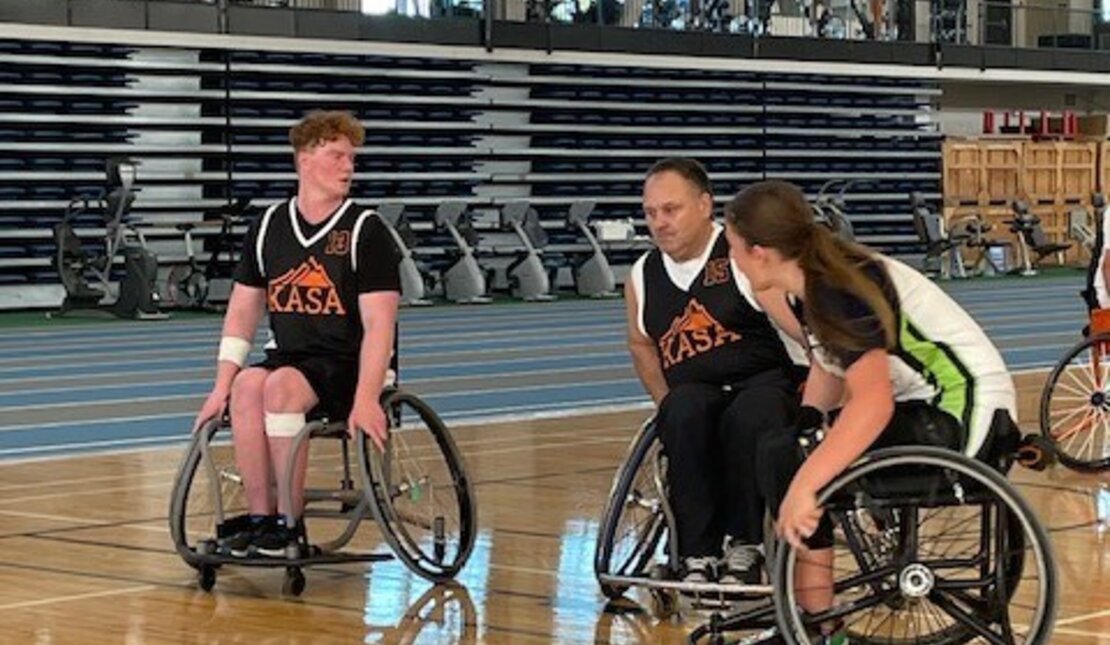 By Cameron Gelowitz
On September 13, 2023
Access & Inclusion
In my last blog, I shared my experience of going from playing stand-up basketball, to obtaining a spinal cord injury, to now playing wheelchair basketball for Team Canada. Now we move on to this summer. 
As soon as July rolled around, I immediately became busy. By July 5th I was already on my way to Toronto for a U23 team Canada camp with my coach, Darrell Nordell. I took a red-eye flight, so I got to Toronto at 5AM and then I had to sit in baggage for 4 hours since my luggage and my teammate from BC were on the flight that was landing at 9. From the airport we went straight to the Toronto Pan Am Sports Centre where it was just me, my team BC teammate, and the one of the coaches for the weekend. The others weren't getting in for at least another 4 hours so we had some time to kill.
Once everybody else arrived we had orientation and a little bit of time to meet everybody. A lot of them knew each other already just from being on the scene longer than I have, but no matter how well people knew each other everybody there was able to click so easy and it was it was like there was this instant connection with all of us both on and off the court. At meals everybody was joking around with everybody and during practice it didn't matter who you were paired up with, you got better, and had a good time no matter what. I thought it was pretty special and something I only thought happened in movies. Don't get me wrong though. That camp was hard, it was very intense the entire time, but it was all worth it to get that experience and to meet all these amazing athletes.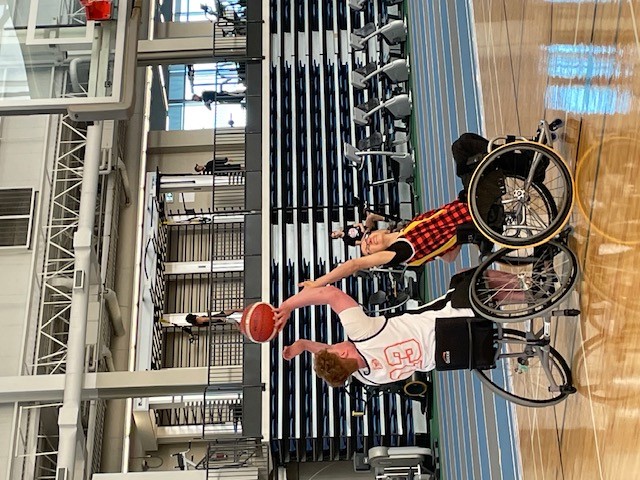 Pender Island Camp
After 5 days in Toronto, I had one day of rest before I made my way back to BC and then to Pender Island (a community that is about 5 hours outside of Vancouver and needs a ferry to get to) for a Team BC camp. It was just enough time to unpack, do laundry, and then pack again. 
The Pender Island camp is known amongst the junior (under 23) players as one of the most fun and most intense camps. While there we did lots of not-so-fun but very important drills as well as a lot of team bonding activities. During the day we would have two practices, one in the morning and one in the afternoon. In the evenings we would have a barbeque and play whatever games we brought with us. Then once it got dark, we had a little propane fire we would set up and sit around and we had to answer some questions we were given in the morning like "What's something new you learnt about a teammate". We would go around the circle 3 or 4 times each answering the question. It was during this camp that I realized how important it is to build that connection off the court since before that I either didn't really think of it or it was just magically happened, like in Toronto. 
On our last day on Pender Island instead of having a morning practice we all went kayaking around the island. I love kayaking because first, I love the outdoors and second, there's no chair involved so everybody's the same. It was probably my favourite kayaking adventure though, as not even 15 minutes into the trip we came across a rock full of seals including a couple of baby seals. I'd never been that close to a seal, ever. Then on our way back, we had a couple sea otters swim around us and then scurry off onto the beach and into the trees. It was really cool to not only feel like I was in nature, but also feel a part of it.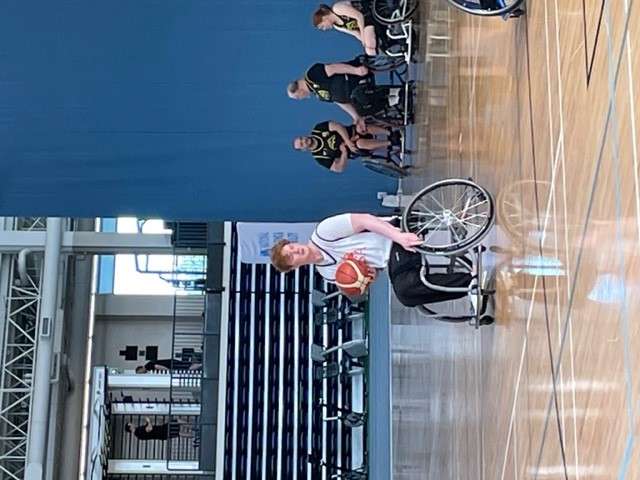 Building a Community
After getting back from that 2-week adventure I was back home for a while. Before my trip I had contacted another one of my teammates who lives in Salmon Arm, B.C., and since we both train alone for the most part I suggested we train together. Salmon Arm is only an hour and a half away from where I live in Kamloops so I figured I would be able to drive down once a week to train together. So far, we've only had one session, but it already feels way more productive and more fun than training by myself so we're keeping this up for at least the summer.
It's been an eventful summer so far and as of writing this it's not even the end of July. In August I plan on continuing going to Salmon Arm as well as I have another "Next Gen" camp in Richmond, and I have convinced a few teammates to come to Victoria, B.C. with me for a few days where I've planned a mini-camp with the team BC coach. I'm pretty excited and I can't believe that this is only the beginning for me.