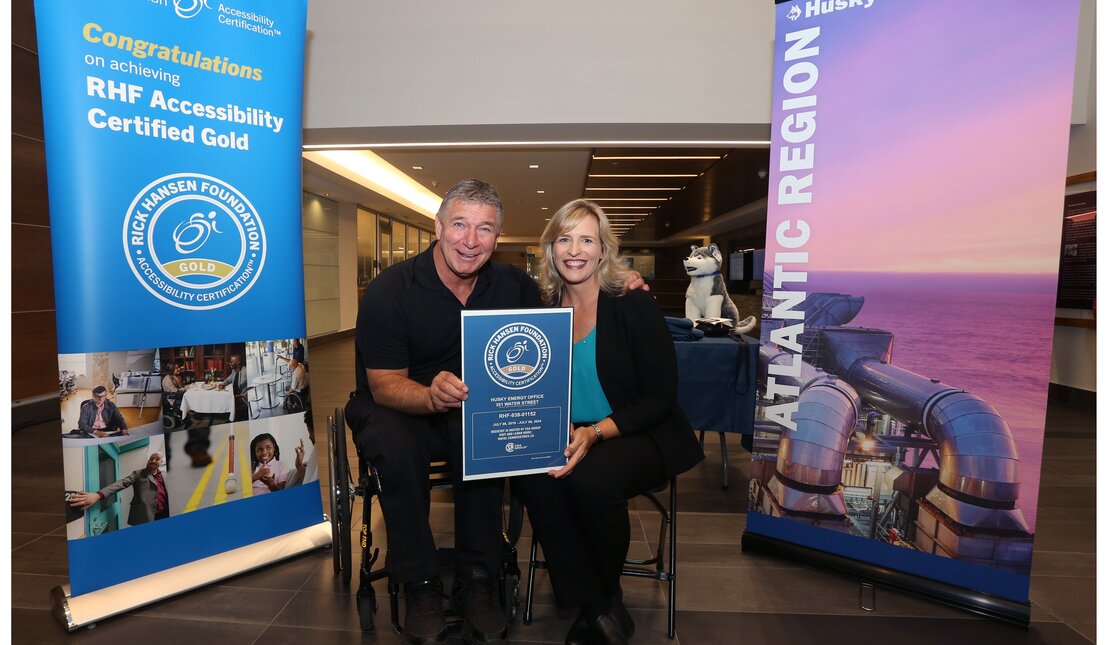 By Katie Kirker
On June 8, 2022
Community Spotlight
While working at the renovation and contracting firm owned by her and her husband in Nova Scotia, Kristen Habermehl noticed that she was responding to a lot of requests from individuals who wanted to age in place or needed improved accessibility. Habermehl identified this as an area that she could really enjoy and tap into.  
When the Rick Hansen Foundation (RHF) announced in 2017 that the Rick Hansen Foundation Accessibility Certification™ (RHFAC) Professional Training course would be offered on the east coast through Nova Scotia Community College, Habermehl seized the opportunity and enrolled in the inaugural 2018 course offering.  
The RHFAC Training course teaches individuals how to use the RHFAC methodology to rate buildings on their level of meaningful access. Upon successful completion and passing the subsequent RHFAC Professional exam, individuals will obtain their RHFAC Professional designation, qualifying them to conduct RHFAC ratings for existing buildings and pre-construction plans.  
The course teaches the impact of the social and physical environment on people with disabilities, relevant legislation, regulations, and the Universal Design principles and standards needed when planning and executing a rating.  
"What I didn't expect was that it was going to change the whole focus of my world,"
Habermehl said about her experience taking the course.  
Pursuing Accessibility as a Career
 
Habermehl passed the professional exam in July 2018 and has since focused her career on accessibility. She is now the principal of Atlantic Accessibility Consulting and an accessibility consultant at Habermehl Contracting.  
 "The course opened my eyes to things I didn't understand before and what true meaningful access is," Habermehl said. "One of my favourite parts of the course was getting to hear first-person stories."  
She explained that it surprised her just how significant the barriers are in the built environment and that learning about universal design principles helped her understand designing with accessibility in mind.  
Habermehl has been involved in every offering of the RHFAC Training course that has been run through Nova Scotia Community College. After she finished the course and became an RHFAC Professional, Habermehl was asked to shadow the course, and has been teaching the course since then.  
Habermehl describes the opportunity to both work as an accessibility consultant and an instructor for others going through the training course as a "wonderful combination."  
Going forward, Habermehl said she is always pushing to learn more. She is connecting with people with lived experience to learn from them and continuing to find resources on accessible design and universal design.  
"The whole experience with the process, if you dive into it, you never stop learning and there's always something more to learn," Habermehl said.
"You just want to learn more. It's life-changing."