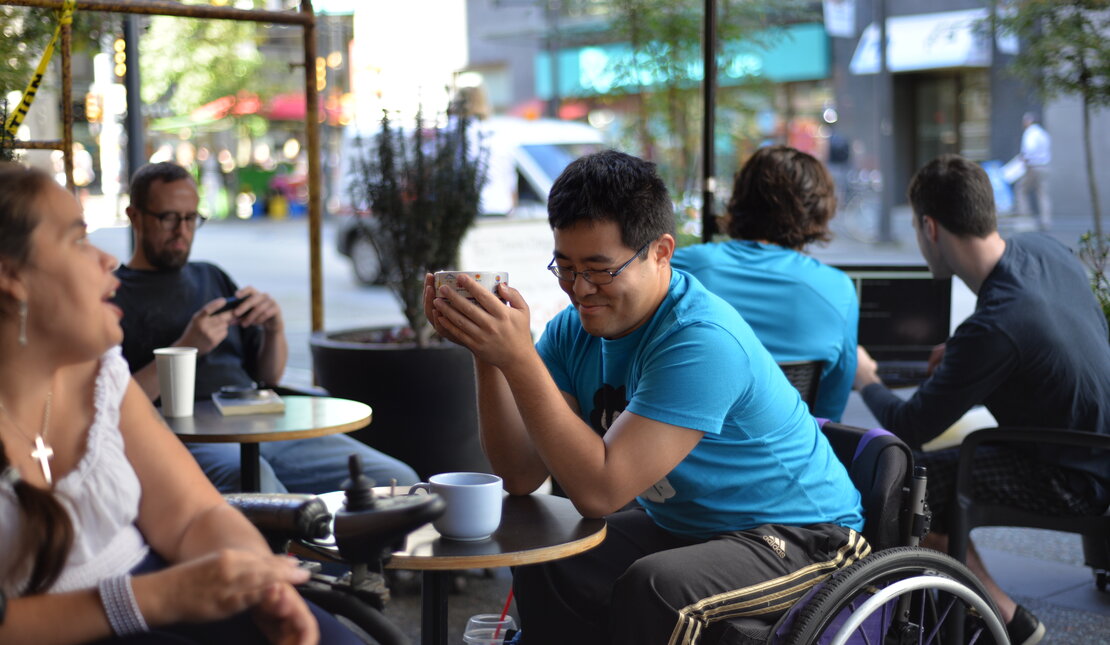 By Katie Kirker
On June 8, 2022
Community Spotlight
Arnold Cheng was working in marketing and communications at the Rick Hansen Foundation (RHF) when he first heard about the RHF Accessibility Certification™ (RHFAC) Training course, at the time called RHFAC Accessibility Assessor training. He saw the course being developed which sparked his interest in learning more about assessing buildings for their level of accessibility.  
The RHFAC Training course teaches individuals how to use the RHFAC methodology to rate buildings on their level of meaningful access. Upon successful completion and passing the subsequent RHFAC Professional exam, individuals will obtain their RHFAC Professional designation, qualifying them to conduct RHFAC ratings for existing buildings and pre-construction plans. 
By the time the course was ready to launch in 2017, Cheng had moved to a new phase of his career, as well as doing some freelance work for RHF. He was asked to apply for the RHFAC Training pilot course. As a person with lived experience, Cheng thought the course would be an interesting and great experience, so he agreed.  
Accessibility Is for Everyone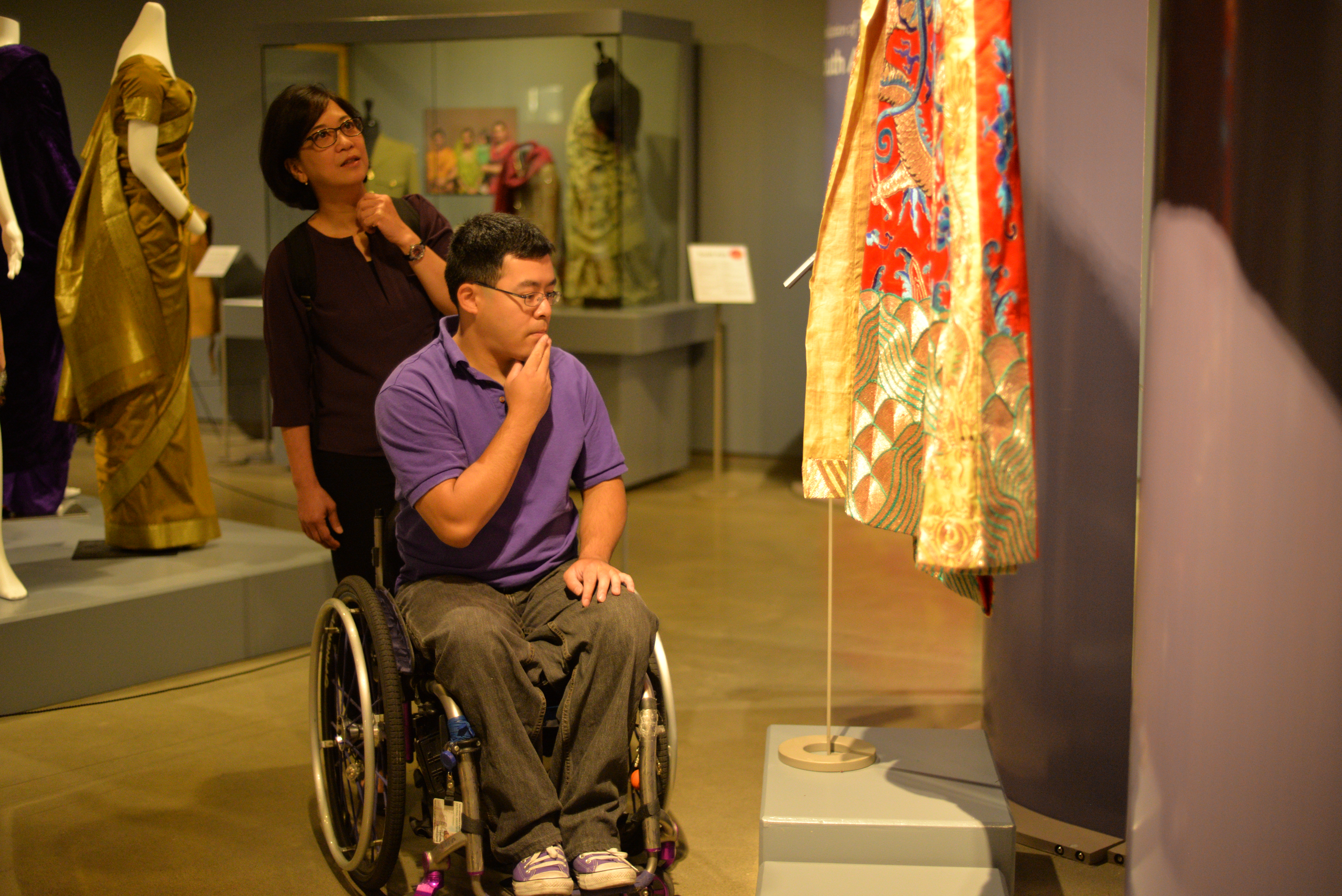 The course teaches about the impact of the social and physical environment on people with disabilities, relevant legislation, regulations, and Universal Design principles and standards needed when planning and executing a rating, among other relevant topics.  
Cheng explained that his favourite parts of the course were where the social and technical sides meet.  
"People think too often that accessibility is about technical specs and measurements, but it is how these technical numbers make lives better, the social aspect, and how these numbers impact people that makes the difference," he noted.
"People think accessibility is just about wheelchairs, or just about technology, but really, it's about everything and everyone." 
Following achieving his RHFAC Professional designation, Cheng went back to his previous career, believing that he could do accessibility consulting on the side. However, he kept receiving calls for consultation and realized the great need for accessibility consulting. His business, Spectrum Ability, was born.  
"It is really rewarding to have a job that makes people's lives better."  
Spectrum Ability is an accessibility consulting firm focusing on providing feedback to sites using the RHFAC criteria. Cheng also uses his graphic design and video editing background to create reports for clients that are visually appealing which Cheng helps set his consulting business apart because clients like the way the material is presented.  
Keeping Accessibility Top of Mind
 
One example Cheng noted that highlights how accessibility is for everyone was right in his own office building. The building Cheng works in used to have very heavy doors in the underground parking garage.  
"I struggled with them, everyone struggled with them," he said.  
When the building put in a power-operated door, the first thing Cheng saw was someone with a heavy box using the door. He noted how important it was to everyone in the building, not just those with a disability. 
Cheng said it's great to see how there seems to be an increased interest in accessibility, particularly because of how connected the world is. He explained that people are thinking outside their own experience and are being exposed to accessibility more frequently – for example the Best Picture award at the Academy Awards this year went to CODA, a film that highlights Deaf culture.  
"People are noticing and realizing that accessibility benefits everyone."