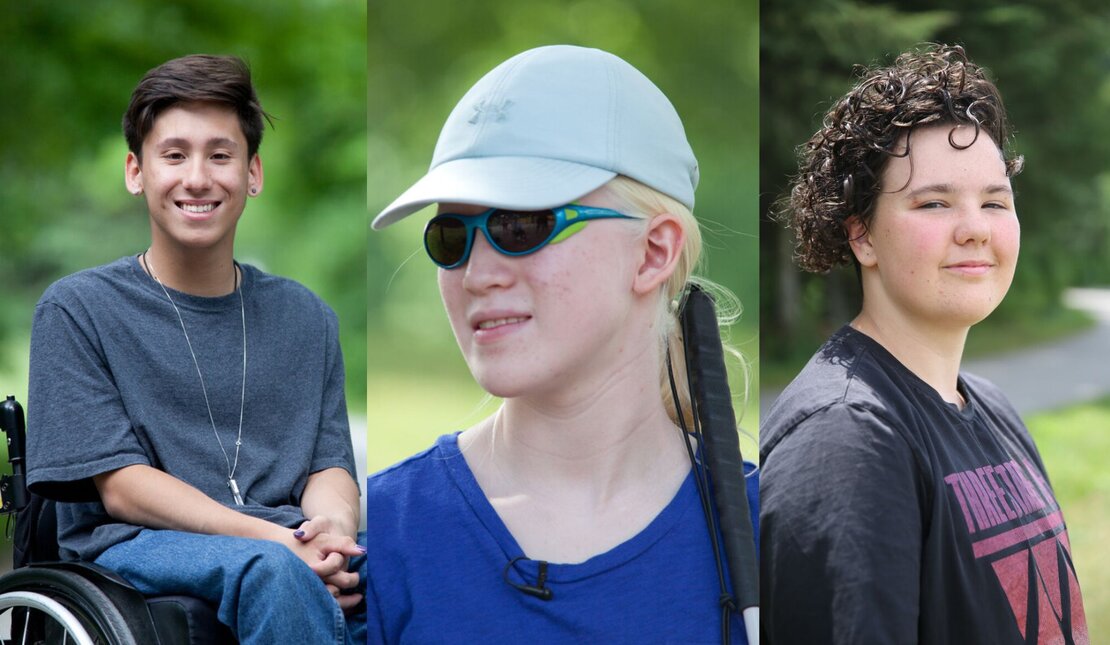 By Mariann Roberts
On November 7, 2022
Community Spotlight
Meet Tai, Elena and Jaelyn. 
Elena enjoys playing volleyball with her brother Eric and sister Grace (she's been known to win against her older siblings from time-to-time!) Elena also happens to have albinism and low vision.
Jaelyn enjoys spending time with their friend Jada, who describes Jaelyn as a helpful and supportive friend who will pick you up when you're feeling down. Jaelyn also happens to be Deaf.  
Tai recently completed high school and is interested in media production. He enjoys experiencing new adventures, and his friend Sam says he is an excellent rock climber! Tai also happens to use a wheelchair.  
When we get to know people for who they are, we open up a world of possibilities. We asked Elena, Jaelyn and Tai about the importance of inclusion, accessibility and meaningful allyship. These are their thoughts: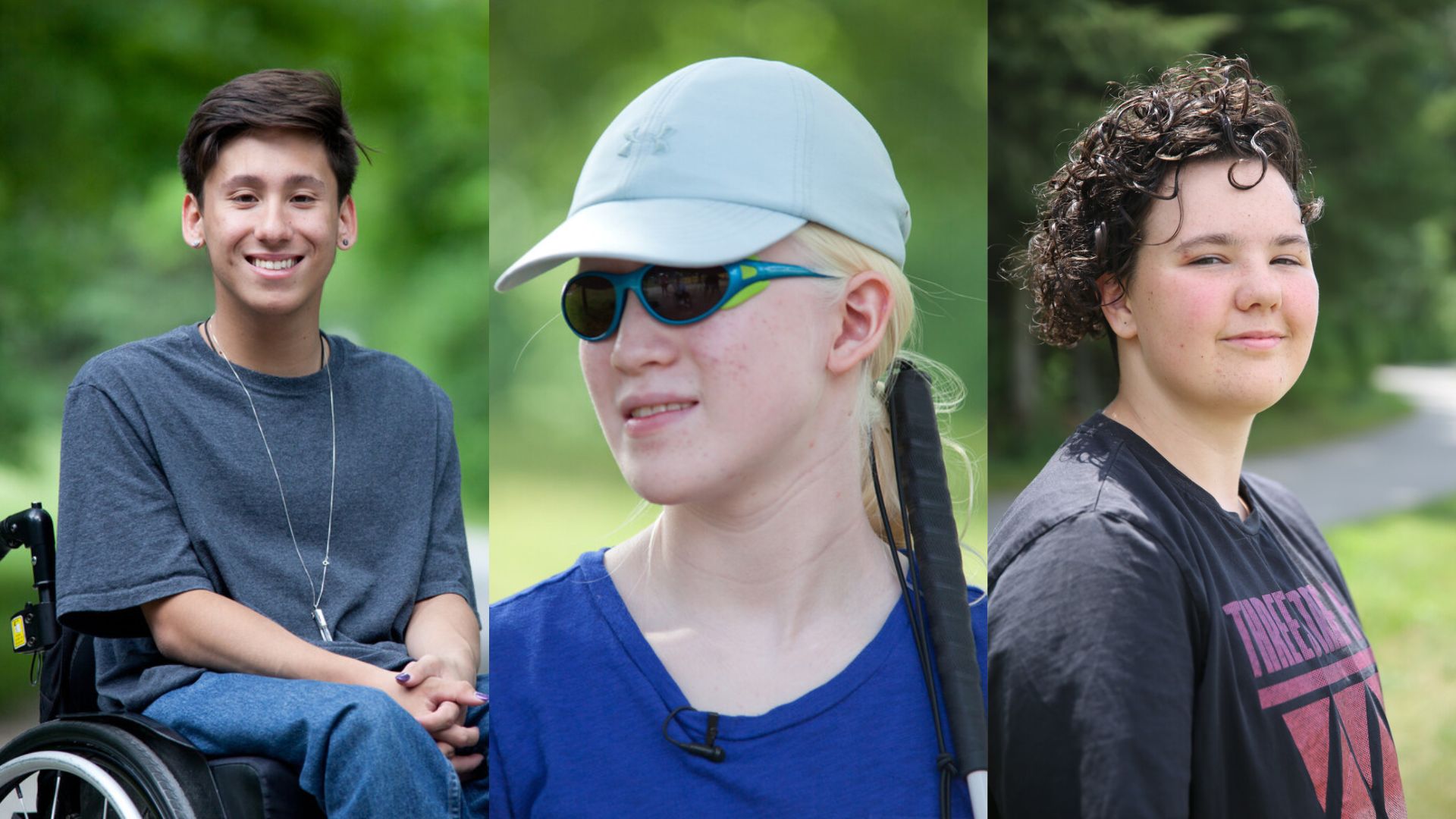 Q. What is one way you think schools or communities can be more inclusive of people with disabilities? 
Tai: Schools can be more inclusive for people with disabilities by offering courses and adding curriculum surrounding disability history and studies. We are a very important part of society, and our history is rich, but also filled with lessons that can help create a world without ableism. 
Elena: I think that it is important for people to ask those with disabilities what they need, rather than assuming.
Jaelyn: It is not one size fits all approach. Ask for input. For me personally, as a non-binary individual setting up a gender-neutral bathroom permanently is one way of being inclusive. I don't want my disability to be singled out or be obvious. For example, when I was at a swim competition, they usually make a sound for the swimmer to start competing. At first to accommodate me, they had someone behind me that will tap me when it was time to start. I appreciate their efforts but it singled me out and my disability was obvious. It was not inclusive. They changed it to include lights plus sound. This was for everyone to benefit. That's inclusive to me.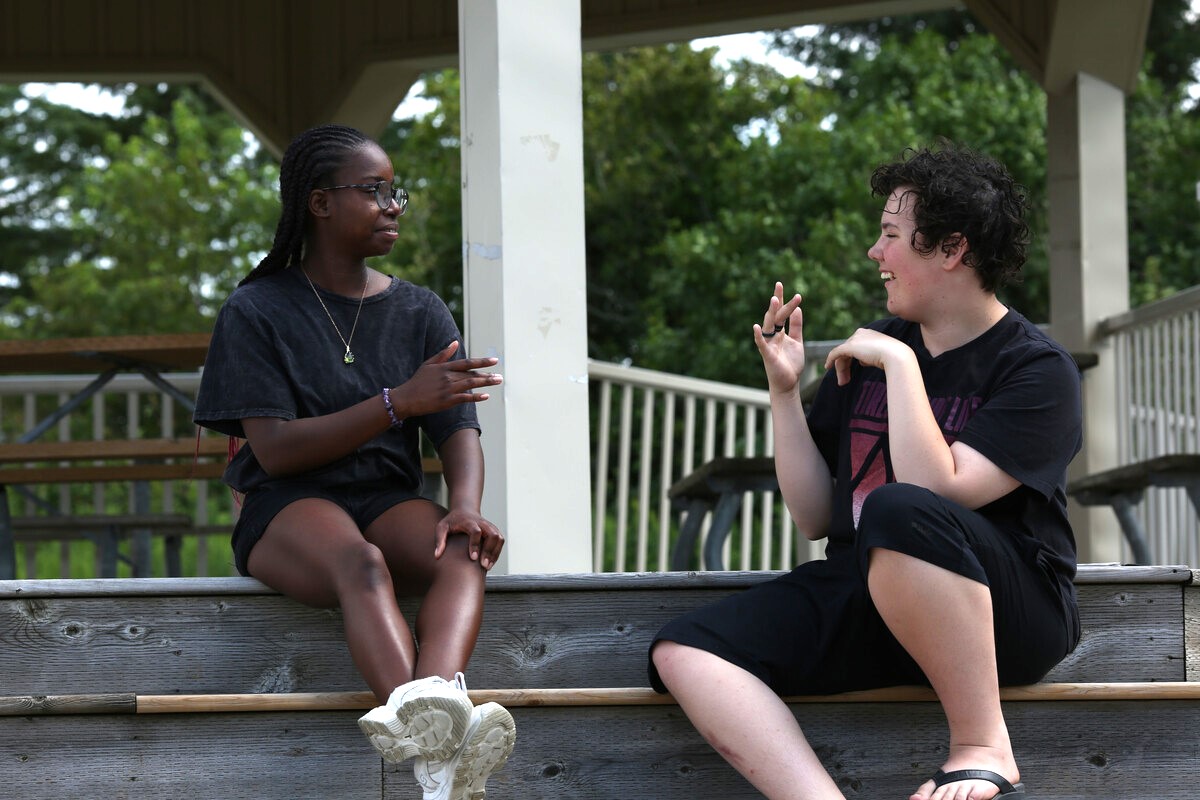 Q. What makes a good ally? How can people be allies? 
Jaelyn: Being an ally is educating yourself. Learn and be more aware. Recognize your privilege. Ask how you can contribute or support.   
Tai: People can be good allies by bringing up systematic barriers when they see them, and continuing the conversation about inclusion and diversity. Good allies to me are people who can understand the challenges people with disabilities face, but also learn to never assume, as every individual will have a different set of strengths and weaknesses. 
Elena: By being supportive and treating people the same as you would anyone.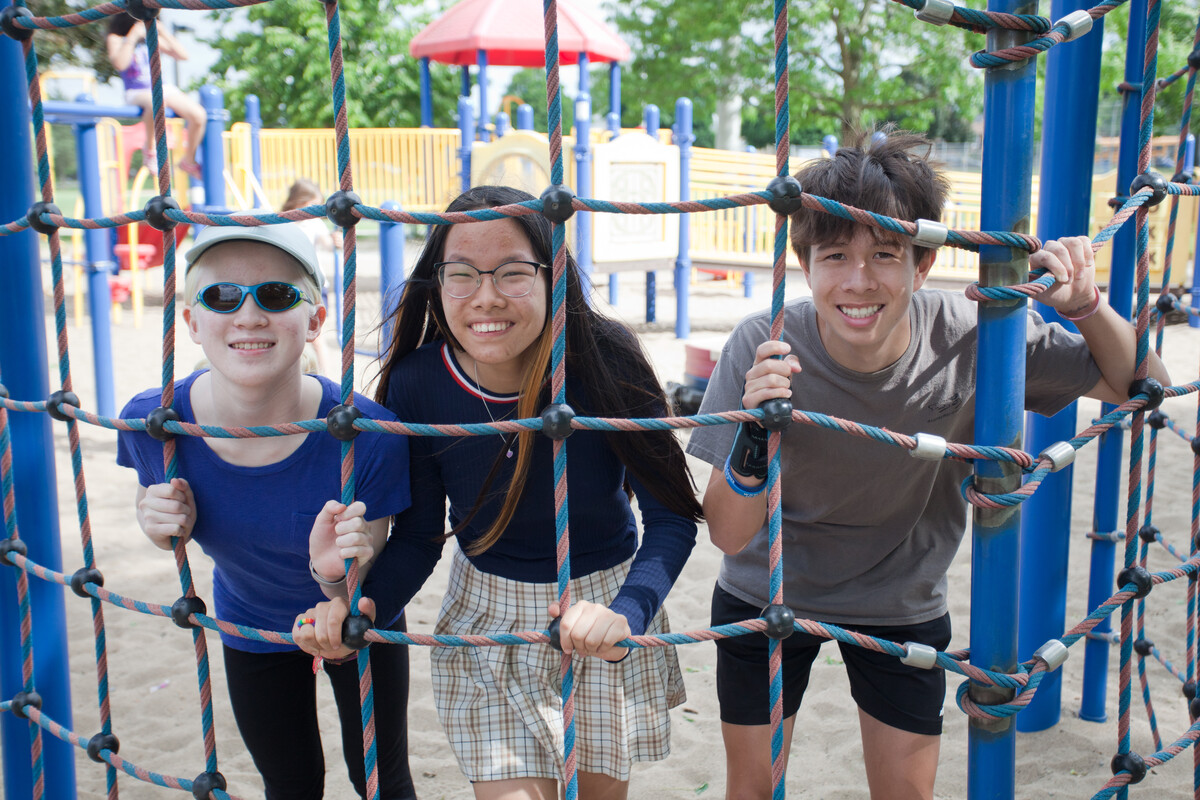 Q. Why do you feel it's important to include accessibility/disability in the social justice movement? 
Elena: Why shouldn't they? 
Jaelyn: It is important to acknowledge society creates these barriers. The social justice movement holds people more accountable in breaking down these barriers. We all should have equal access and rights.   
Tai: The barriers that people with disabilities face are often caused by the way our society has built itself, and we have the power to change it. The disability community makes up a huge portion of our world and ultimately as people age, mobility devices and equipment will become crucial for an even greater number of people. Creating an accessible world to all will benefit everybody in some way.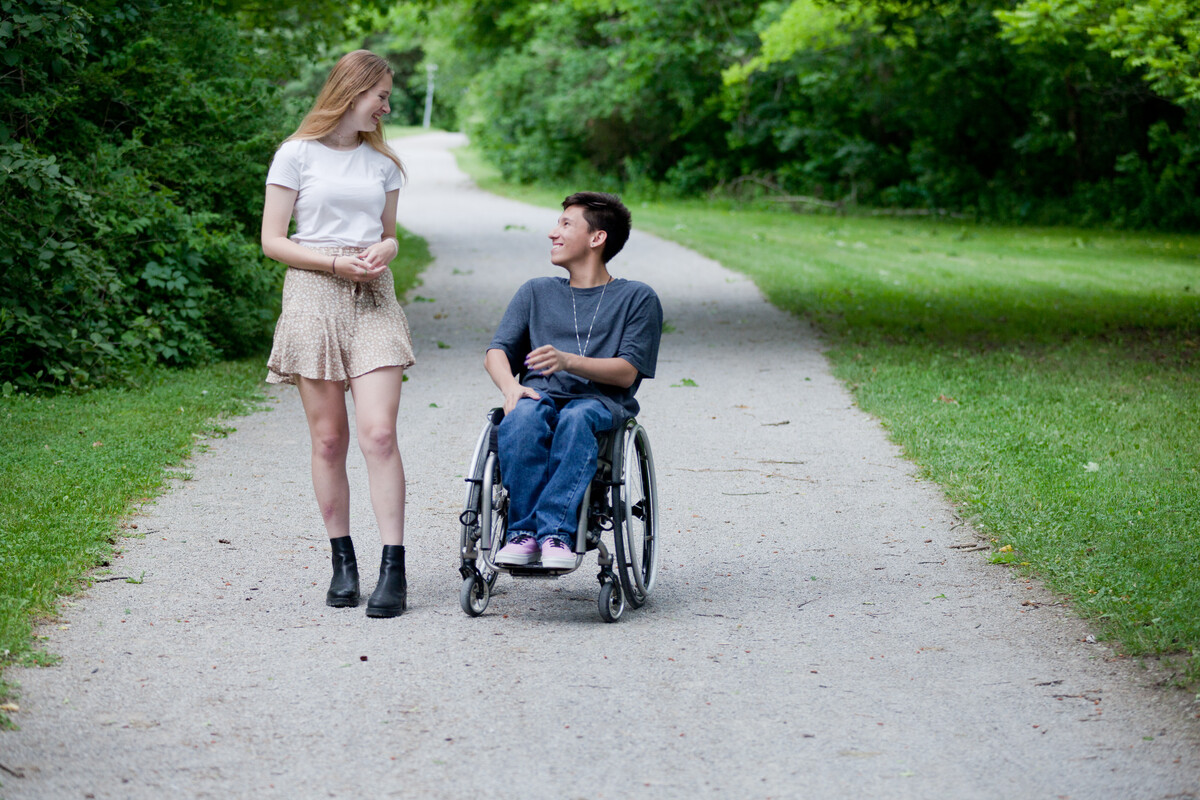 Q. The aim of the Just Like U video is to raise awareness about the fact that youth across Canada all have similarities even when there are differences. What is another thing you hope people learn from watching Just Like U? 
Tai: To say it simply, I hope people learn that we are just like everybody else. Understanding that disability plays a part in our identities is important, but it is also crucial to remember that it is not the only facet of our identities. We can have friends, we can work, we can have fun. In my own life, I find myself on the wildest adventures. I may face systematic barriers, however the stories and journeys that I go on with my friends are the same as someone who doesn't have a disability. Perhaps it's even more exciting for me because I always have to find the hidden elevators and secret accessible entrances. 
Jaelyn: I hope this will help open up people's mind. We all have different experiences and challenges. We all have our own insecurities. We all are human we all just want to be heard and treated with respect.   
Elena: That just because someone has a disability doesn't mean they can't do stuff an able-bodied person can do.
Watch the Just Like U video: 
--
Get the most out of this lesson for your classroom or youth group by accessing our Just Like U resource download, along with a post-video activity for the most effective learning experience!