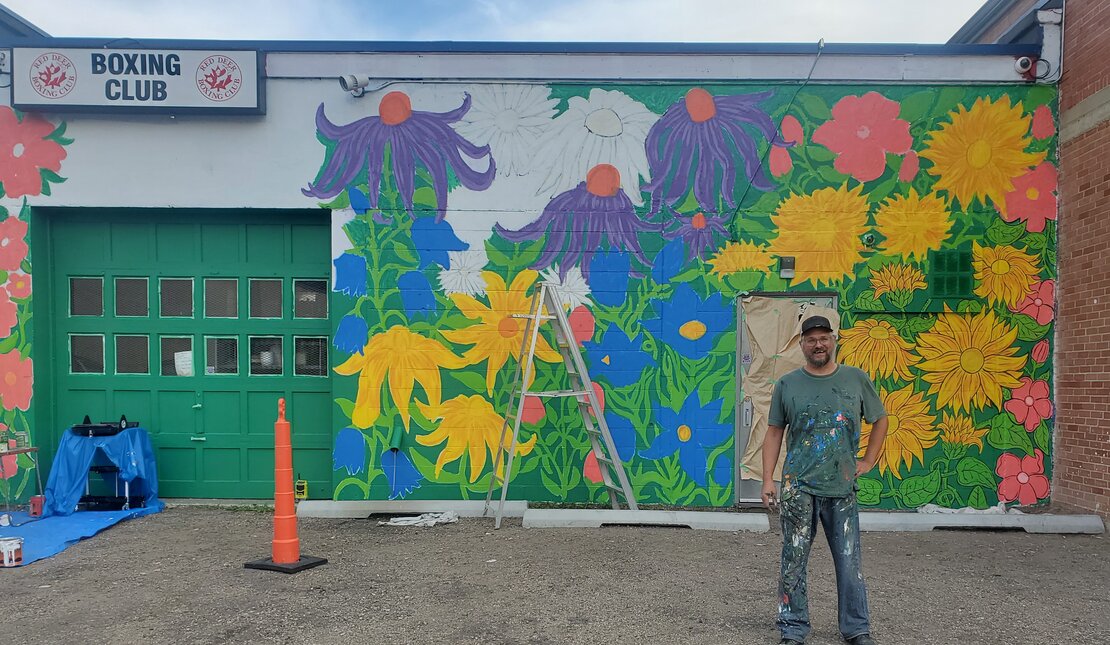 By Katie Kirker
On June 8, 2022
Community Spotlight
Colin Farnan was very aware of the deficiencies in our built environment and he wanted to be a part of the change to improve lives for people with disabilities.  
Colin had been working as an education and employment counsellor at Spinal Cord Injury Saskatchewan for five years when he found out about the Rick Hansen Foundation Accessibility Certification™ (RHFAC) Training course. Farnan explained that it "felt like it came together at the same time." 
Farnan took RHFAC Training at Vancouver Community College in 2019. He explained that one of the best parts of the course was his classmates. They all had some sort of background that brought unique perspectives to the class, and the lived experience insight was incredible on top of the content of the course.  
Accessibility has always been a part of Farnan's life  
Farnan himself has a prosthetic leg, and while he says he doesn't have a lot of accessibility barriers himself; he has spent much of his life around others with disabilities.  
"The last years of my dad's life were spent in a wheelchair, and wheeling him around and trying to navigate things make you increasingly aware of the environment," he said.  
As an athlete, Farnan has also spent 16 years in sports, playing wheelchair basketball and competing in swimming at the Paralympics in the 1988 Seoul and 1992 Barcelona Games, noting that, "accessibility was very on my radar."  
Farnan left the course wanting to spend more time focusing on accessibility, and gave him the opportunity to begin his career as an independent accessibility consultant. 
Where accessibility and art meet

Art and music are also important to Farnan. Beyond being an accessibility consultant, Farnan works as a musician and mural artist. One of his dreams going forward is to merge his passions and bridge the gap between public art and accessibility.  
"I would like to pursue inclusive design and inclusive communities with an artistic lens," he said.  
One project he has recently been working on was to rate a non-profit artists' centre, and art gallery. He had the opportunity to conduct a pre-renovation consultation in order to help with the plan to make the gallery as accessible as possible.  
RHFAC Training gave Farnan the confidence to know what he's talking about and continue his accessibility journey.  
"As an RHFAC Professional I can go into a building now and there is a consistent way of rating the building and how to improve accessibility beyond the building code,"
Farnan said. "It is consistent and there's a consensus which legitimizes the industry, which I really appreciate."