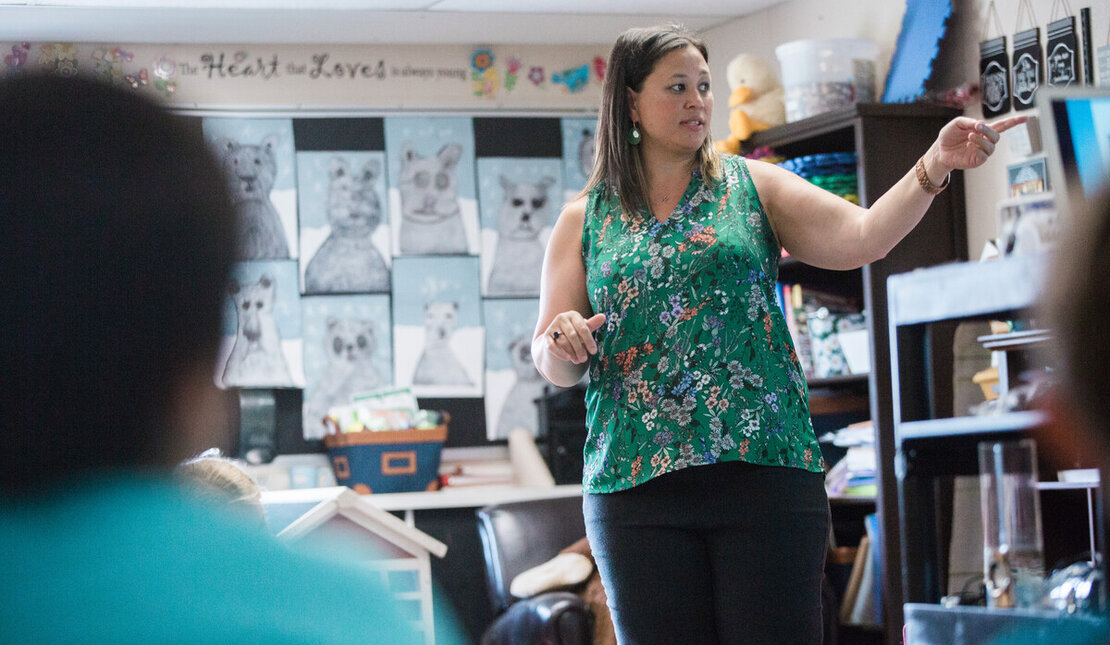 By Rebecca Blissett
On February 15, 2023
Access & Inclusion
Being a teenager isn't easy.
Youth between the ages of 13 and 19 experience some overwhelming external and internal struggles. Top this off with coping with hormonal changes, puberty, social and family expectations, and school and social pressures – to name a few. When a youth has an additional challenge that they feel sets them apart from their peers, life can seem extra isolating.
This is why the Rick Hansen Foundation School Program (RHFSP) believes it's crucial to teach youth about the importance of disability and inclusion. Giving young people the opportunity to understand the value of feeling accepted and appreciated from all perspectives opens the door to positive life experiences.
Even if youth didn't experience meaningful disability inclusion education during their elementary school years, there's no better time than the present to start.
Here are five tips for teaching middle and secondary school students about disability inclusion:
1. Youth Conversing with Youth
When youth without disabilities have the opportunity to interact with youth with disabilities, it can be a life-changing experience for both parties. An easy way to get this conversation started is signing up to attend our upcoming webinar where previous RHFSP Difference Maker of the Year award recipients share their stories about how kindness and inclusion make a big difference to people with disabilities. These engaging youth will help show the benefits of being a difference maker through this hour-long interactive webinar for Grade 6 to 12 students.
Youth Exchange: Be a Difference Maker Thursday, Feb. 23, 2023, 10 a.m. PT/ 1 p.m. ET

2. Make a Difference
Now, more than ever, youth leadership is crucial to the development of a healthy society. Without them, there will be no one to pass on the torch of community leaders. This is why RHFSP is doubling down in its efforts to help youth develop empathy, creative problem-solving and leadership skills through its Difference Maker of the Year awards. This is the first year the awards are solely for children, youth, and classrooms/youth groups who have a chance of winning $500 for individual projects or $1000 for group projects.
The awards are open to youth up to the age of 18 whose social leadership projects go above and beyond with a focus on creating more awareness and removing barriers for people with disabilities in their schools and communities. Nominations are open until April 30, 2023, with award recipients being announced during NationalAccessibility Week held from May 28 to June 3, 2023.
Learn more about the Difference Maker of the Year awards by downloading our toolkit.
3. No Expiry Date for Learning
The RHFSP online library features a wealth of activities, lessons, videos, and more for youth of all ages including secondary students. There are creative activities around science, such as having students analyze an assistive device or design a method of transportation suited to a specific disability (Science Ready-Made Challenges and Projects).Or how about a group project where youth brainstorm peer advocacy solutions for situations that might arise in school situations (Peer Advocacy)? Be sure to check out our wonderful short film called Just Like U, where youth speak from their experiences of living with a disability.
There is so much value in learning from others with experience. This is why our virtual RHF Ambassador presentations are such a popular teaching tool. Ambassadors create connections and challenge stereotypes about disability while sharing themes of kindness, perseverance, and resilience. We invite you to learn about our amazing team of Ambassadors and book a presentation.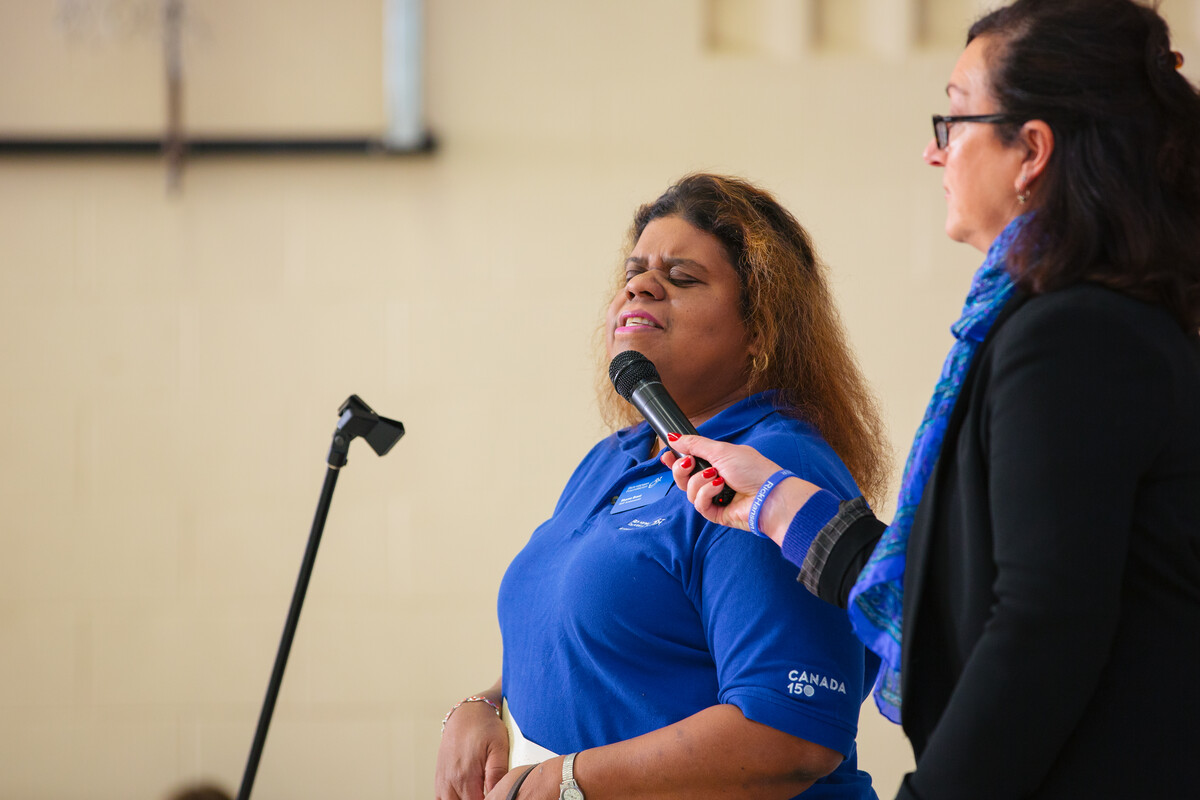 4. Getting Creative with Connections
Youth remember educators who inspired and empowered them to make a difference. One such educator is Stephen Fowler, who teaches Grade 9 at Rick Hansen School of Science and Business in Abbotsford, B.C.
Stephen was so inspired by RHFSP's resources that he came up with an idea to teach his students the importance of diversity and inclusion. During his two-week-long bootcamp that focusses on creating a barrier-free world, Stephen designed a media project where his students put their imaginations to work to recreate well-known advertisements – but with inclusion in mind.
The students put their spin on print ads for famous fashion houses featuring models with disabilities. They placed athletes with disabilities into ads for slick sport apparel companies. Even some of the biggest tech companies were schooled on inclusion through the class's mock-up ads.
The most important thing to me is getting my students to think about this topic…" said Stephen. "Why isn't including people with disabilities normal? Why is this the way the world works? The kids discuss their ideas with each other. They're thinking about it, talking about it. And that's all I really want."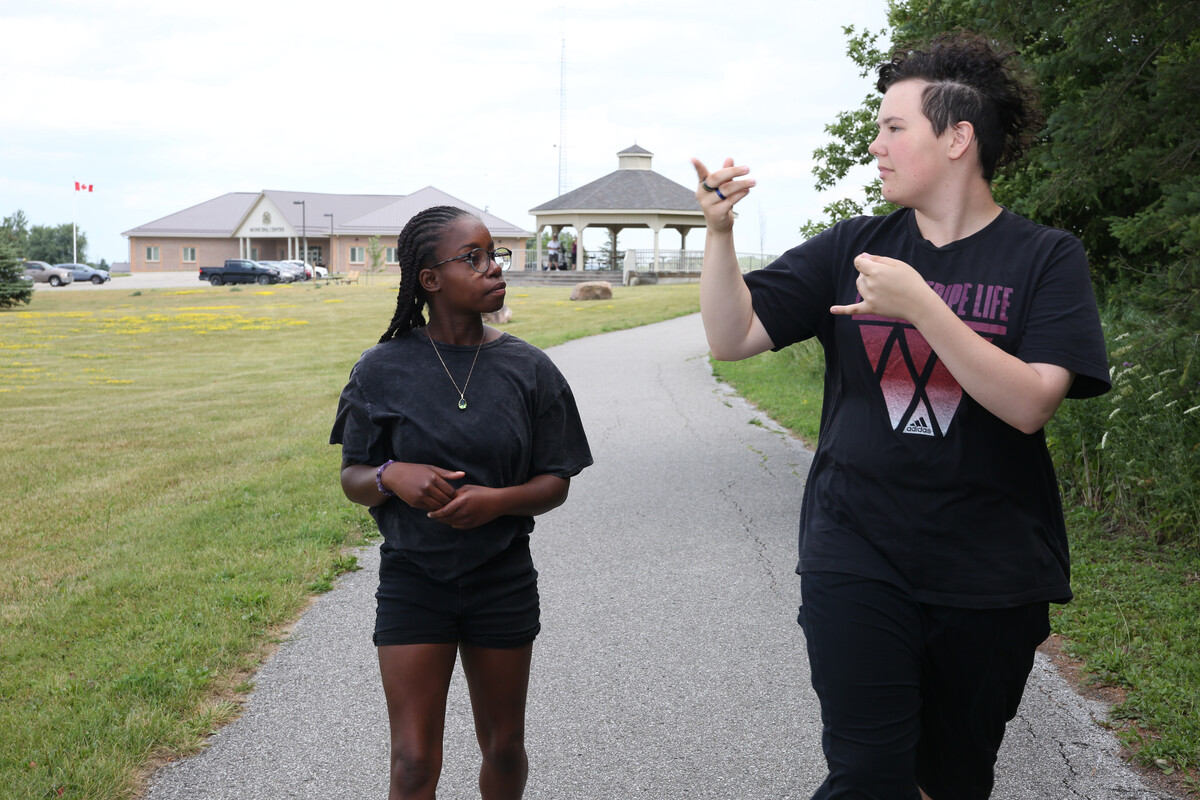 5. Using the Media for Good
There are so many great books and films available that feature disability. While teaching children about disability inclusion is about humanizing others around them with a balance of curiosity and respectfulness, youth tend to seek an understanding of what disability inclusion looks like in practice. RHF regularly publishes a reading list on its blog featuring books by authors with disabilities.
There are also many great films about disability, such as CODA, about a girl who is the only hearing person in her Deaf family and the Sound of Metal, about a punk-metal drummer who loses his hearing. There is also Crutch, a film that documents the life of artist Bill Shannon, an internationally-renowned breakdancer and skateboarder who uses crutches and Going Blind, a documentary that takes audiences along a journey of sight loss – and portrays it as not the end of someone's life, but a new beginning.
Thank you, educators and youth leaders, for inspiring and empowering the next generation of individuals who will change the world so everyone can go everywhere.