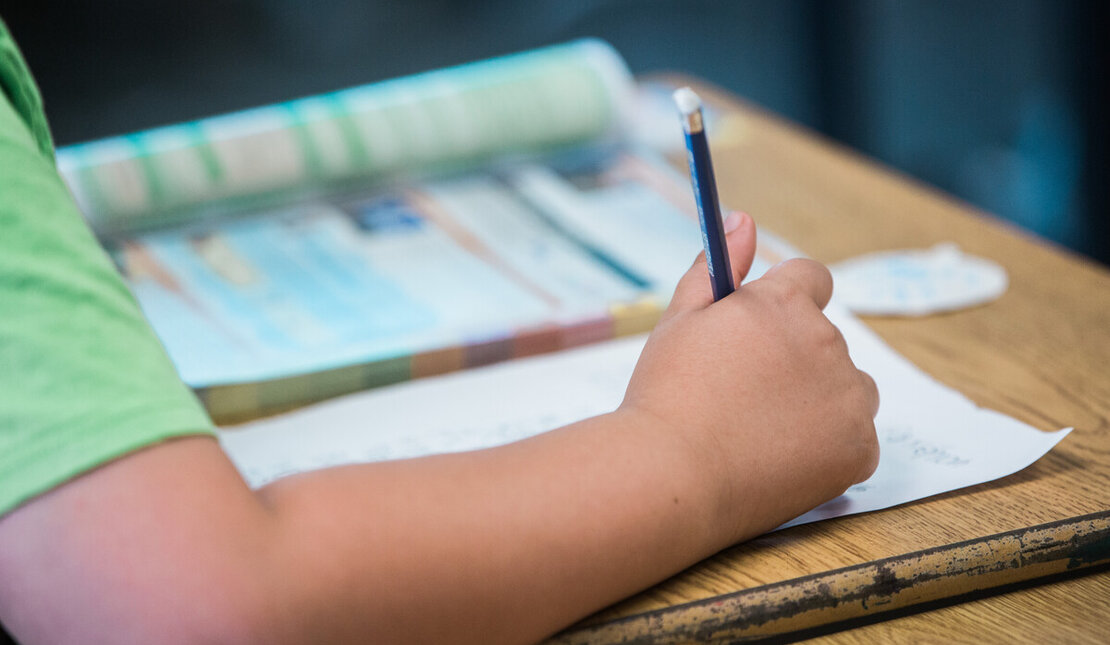 By Katie Kirker
On June 19, 2023
Access & Inclusion
School may be out for summer, but that doesn't mean there isn't time to learn. Here are five books for youth to read over the summer to learn about accessibility and inclusion and how important it is to be kind.
The Rick Hansen Foundation has put together this reading list of books for younger readers to engage with over the summer.
Bodies are Cool – Tyler Feder
(Reading age 3-5 years)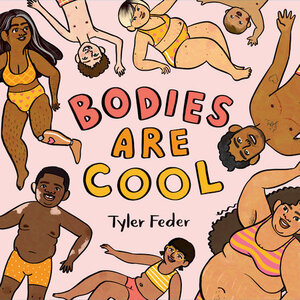 This picture book highlights how every person is different and unique and how wonderful that is. From skin colour, to body shape, to ability, this book celebrates bodies and all the things that our bodies can do.
It is a great introduction to diversity and inclusion for all younger children to see themselves represented on the page. Published by Penguin Random House.
I Can, Too! - Karen Autio (Author) & Laura Watson (Illustrator)
(Reading age 3-7 years)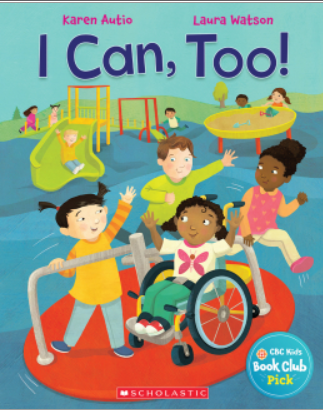 This story follows two friends, Kayla and Piper, as they explore the world and make new friends. It highlights how Piper explores the world with her feet, and Kayla uses a wheelchair and other adaptive mobility devices.
Despite their differing abilities, they are both able to explore and participate in activities together and with new friends. Published by Scholastic.
Zoom! - Robert Munsch (Author) and Michael Martchenko (Illustrator)
(Reading age 3-8 years)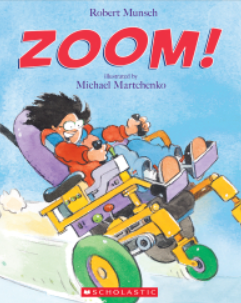 This fun and exciting story follows Lauretta who recently bought a new wheelchair. As she begins to use it, thrill seeking Lauretta wants to keep going faster and faster. She is reprimanded by her parents for speeding too much until her brother gets hurt and only Lauretta can get him to the hospital in time!
This story is playful and emphasizes how everyone can make a big difference. Published by Scholastic.
Layla and the Bots: Built for Speed – Vicky Fang (Author) and Christine Nishiyama (Illustrator)
(Reading age 5-8 years)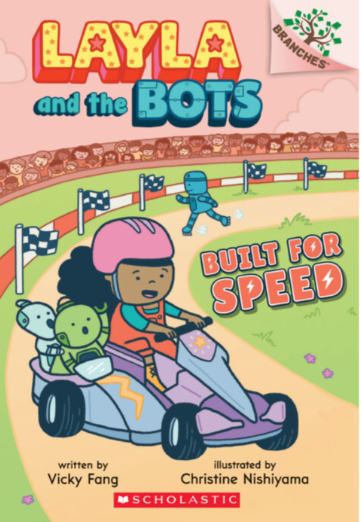 There is set to be a go-kart race in Layla's town of Blossom Valley. While go-karts are provided to all the children who want to participate, there is one child who uses a wheelchair that needs a different kart in order to participate. Follow Layla and her robot companions as they help build a go-kart with hand controls that allow everyone to take part in the exciting race.
This story will teach youth about different abilities and how everyone should be able to participate in the world around them. Published by Scholastic.
Fast Friends – Heather M. O'Connor (Author) and Claudia Dávila (Illustrator)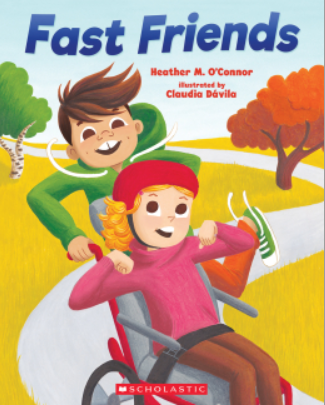 (Reading age 3-7 years)
In this story, Tyson feels fast. He does everything quickly and gets labelled as disruptive to his class, resulting in playing alone often. Suze, a new student, is nonverbal, and her new classmates don't know how to interact with her. Tyson, however, befriends Suze and he takes the time to learn what her cues are saying. Tyson and Suzie form a friendship.
This story teaches youth about empathy and the power of listening to everyone. Published by Scholastic.
 --
This is by no means an exhaustive list. There are many other excellent books that weren't included in this list. We'd love to hear about some of your favourites, and what kind of books you'd like to see on our next reading list.
For more tools to help start meaningful conversations about inclusion and accessibility, please visit our online Resource Library.