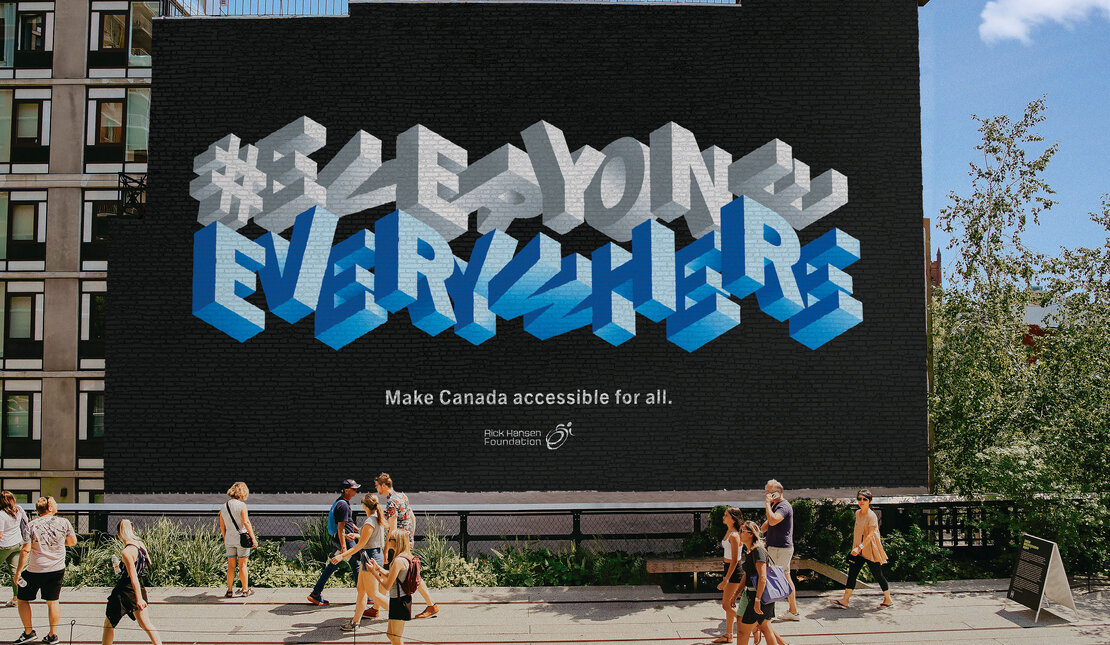 By Alannah Johnston
On May 30, 2019
Access & Inclusion
It's not just about the width of the door, it's about the people moving through it.
When we talk about accessibility, we usually talk about ramps, captions, braille signage, or the number of power doors a building has. However, these things are the start of a longer story. This is the story of all the people whose lives are made easier, chores are made manageable, or dreams are made possible by improved accessibility. These are the stories of what access truly means to Canadians, and are why we started the #EveryoneEverywhere movement.
The Hidden Value of Accessibility 
Imagine being the smartest person in your class but unable to attend an after-school honors program because of a set of stairs. Accessible and inclusive spaces make a difference in the lives of persons with disabilities every day, bridging the distance between the possible and impossible. We have written about the value of accessibility to businesses, consumers, and to employers, but the hidden value of accessibility is hard to measure, and inherently human. It is joy, inclusion, independence, and possibility.  
We'd like to share three stories from three individuals who visit three different RHF Accessibility Gold Certified Sites regularly. To each of them, access means something different, but to all of them, access means everyone can go everywhere. 
Nathan's Story: Accessibility at the Pool and Gym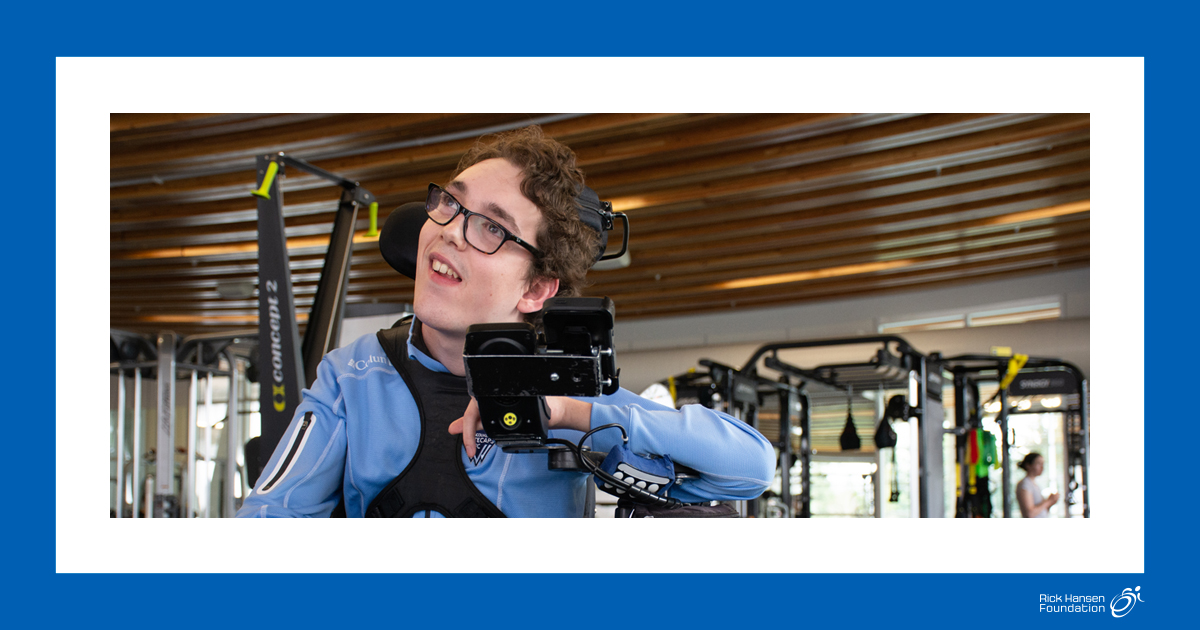 Nathan has cerebral palsy quadriplegia, which impacts his mobility and means he uses a power wheelchair to get around. That doesn't stop him from visiting the Grandview Heights Aquatic Centre in Surrey, British Columbia, to use the pool and the gym.  He counts himself lucky to have a facility less than ten minutes from his home which is accessible and welcoming to him, and benefits him greatly from water therapy. 
When Nathan wants to swim, he uses the change room lift and water wheelchairs to get in and out of the pool with the help of an attendant. When he wants to use the gym, adaptive equipment such as wrist weights mean he can get in the workout he needs. He comes as often as he can, using the accessible parking spaces and power doors to move seamlessly through the building. To Nathan, access means barrier-free facilities. Watch Nathan's video to learn more.  
Marco's Story: Accessibility at the Airport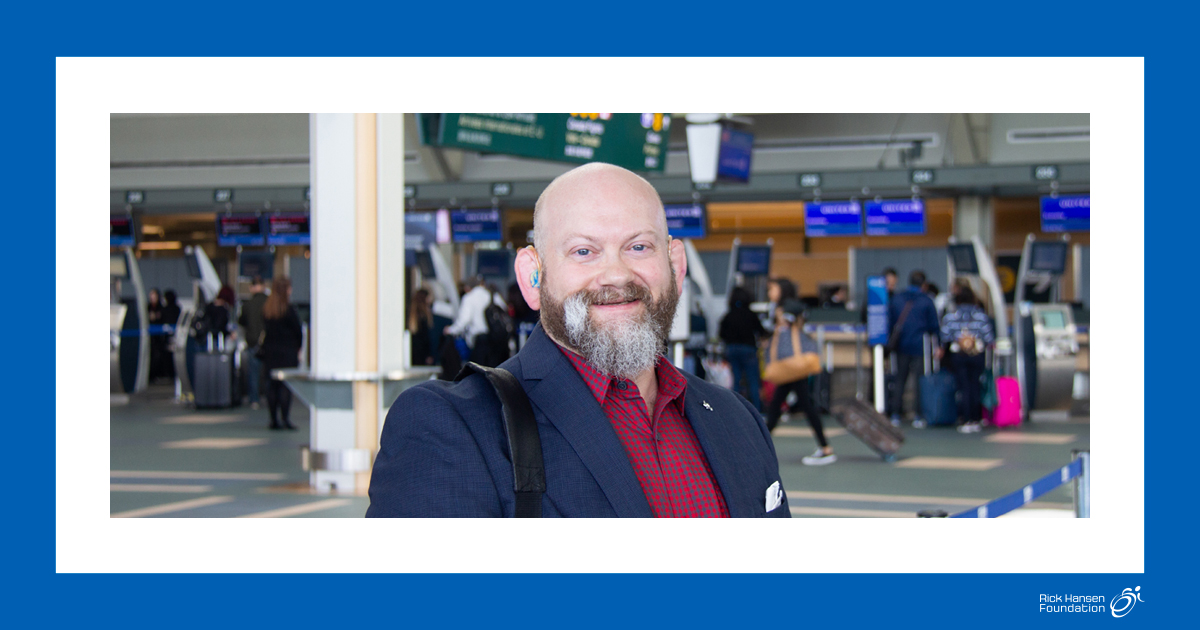 When Marco uses his hearing aids, he considers himself hard of hearing, and is deaf without them. He sometimes feels like he experiences the best of two worlds; by using ASL and participating in deaf culture he has found community, and his hearing aids help him navigate the world with more independence, aiding him in communication with people who don't speak ASL. Marco works for the Western Institute for the Deaf and Hard of Hearing. When the Vancouver International Airport was looking for recommendations on how to make the terminal more navigable for deaf and hard of hearing persons, Marco was proud to be a part of the project. After all, he loves to travel and passes through YVR all the time on the way to cheer on his favourite teams at international sporting competitions! 
Now, when Marco goes to the airport, a hearing loop at the customer care centres make it easier for him to ask for help and communicate, while welcome messaging in sign language make him feel included and welcomed.  To Marco, access means independence. Watch Marco's video to learn more.
Linda's Story: Accessibility at the Theatre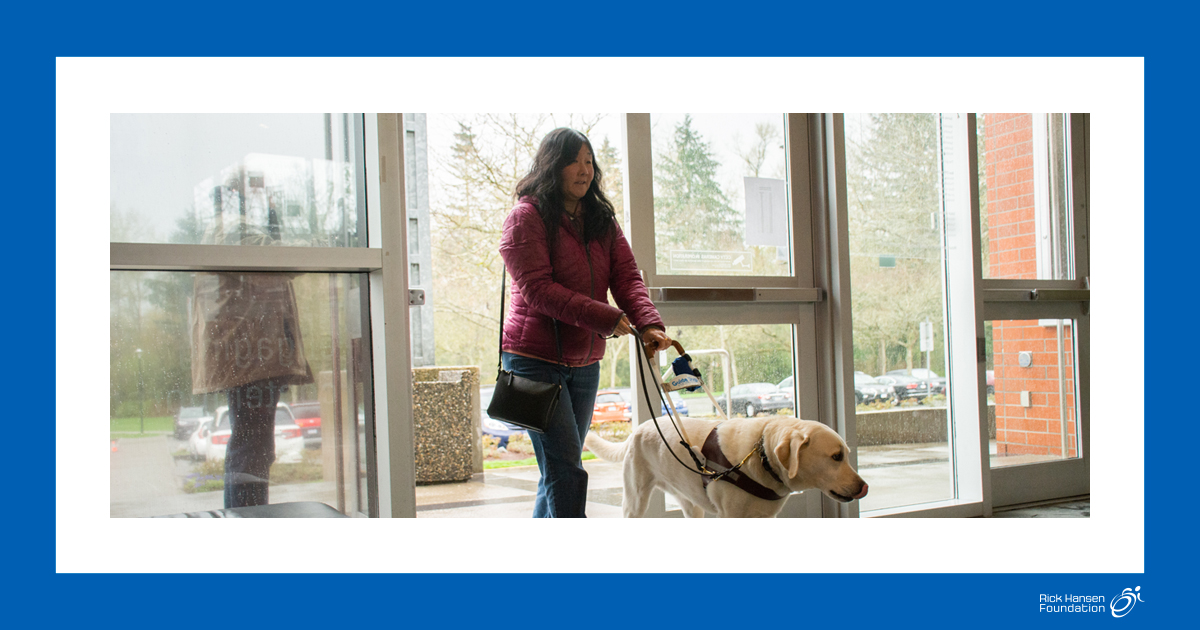 Linda is a blind patron of the Surrey Arts Centre. Along with her guide dog Jeeves and her husband, she regularly attends VocalEye theatre performances. These performances are described, ensuring theatre goers who are blind or partially sighted don't miss any of the action on the stage. Linda lives nearby, and finds these performances enrich her quality of life. 
The Surrey Arts Centre is determined to provide value for everyone in the community is serves, and combines an accessible space with inclusive programming. Elevator access, ramps, wayfinding signage and power door openers help everyone take advantage of everything the centre has to offer. Meanwhile, the recent purchase of a universally designed pottery wheel means their popular pottery class will be open to citizens who use wheeled mobility devices. 
To Linda, access means feeling included in her community. Watch Linda's video to learn more. 
Access means #EveryoneEverywhere. What does that mean to you?
#EveryoneEverywhere is about maximizing the potential of all through physical freedom. What does that mean to you? Share the movement, and let us know; we want to hear your story. Add the #EveryoneEverywhere hashtag to your posts or email us to share your story. Let's open up the world to more people in more places, and share the human impact of access. Together, we can build a Canada that's accessible for all. 
Thank you to our National Media Partners, Corus Entertainment, OUTFRONT Media, Rogers Media and The Globe and Mail for their generous support in raising awareness about the importance of accessibility. And to TAXI, the creative agency who donated their time and amazing talent to develop and bring the #EveryoneEverywhere message to life. 
#EveryoneEverywhere is proudly supported by Barrier-Free Canada, British Columbia Aboriginal Network on Disability Society (BCANDS), Canadian Abilities Foundation, the Canadian Council on Rehabilitation and Work, the Canadian Hard of Hearing Association, Easter Seals Canada, ICORD and March of Dimes Canada. We are grateful for the feedback and participation of disability community members across Canada.