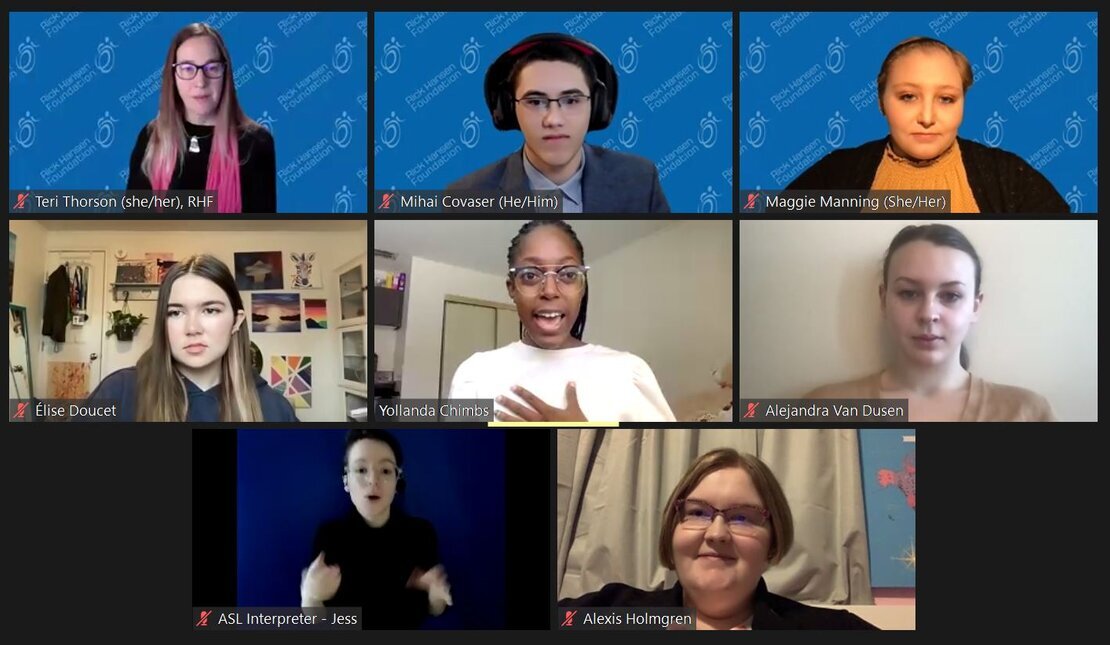 By Rebecca Blissett
On April 26, 2022
Community Spotlight
Behind every great non-profit organization is a great group of volunteers. 
In honour of National Volunteer Week, which takes place from April 24 to 30, the Rick Hansen Foundation (RHF) welcomes this opportunity to spotlight these hardworking individuals who are deeply committed to removing barriers for people with disabilities. 
The theme of National Volunteer Week for 2022 is Empathy In Action. It's especially fitting for RHF as the theme affirms the strong relationship between volunteerism and empathy, a human connection at the heart of building healthy, accessible, and inclusive communities.  
While we appreciate our volunteers every day, we would like to express our gratitude in words today. Thank you all for everything you do to support RHF in its efforts to create an accessible Canada. 
RHF Board of Directors 
Tamara Vrooman, Chair; Eric Watt, Treasurer; Stanis Smith, Secretary; Annette Aquin; Ida Chong; Lisa Coltart; Rod Graham; Rob Guénette; Amanda Hansen; Kimberly Kuntz; Ryan Peterson; Colleen Nelson; Suki Sekhon; and Greg Yuel. 
Our Board of Directors provides governance oversight to the Foundation and are passionate ambassadors for an inclusive Canada.  They are committed to the Founder's vision for an inclusive world where people with disabilities are living to their full potential.   
The Board's governance directive is grounded in the organization's mission to create and deliver innovative solutions that lead to a global movement to remove barriers and liberate the potential of people with disabilities.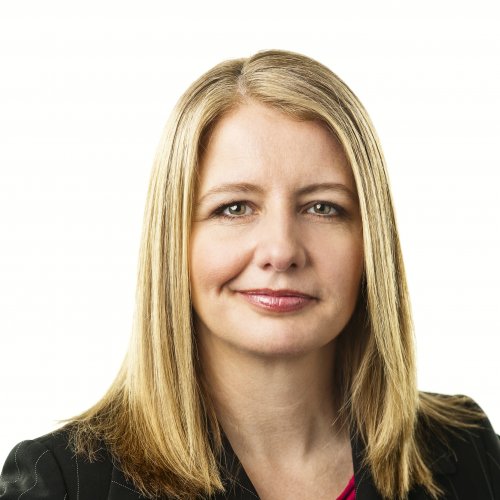 Each director brings a plethora of expertise to the Board from a variety of industries that span senior business and non-profit sectors, information technology, and public relations and marketing. Collectively, they are a powerhouse who generously give their time and knowledge to support the Foundation to achieve its strategic imperatives and expand its programs. 
"On behalf of the Foundation, I wish to express my profound gratitude to our Board directors for their guidance and commitment to breaking down barriers for people with disabilities. RHF is, without a doubt, a stronger organization with these dedicated individuals in our corner," said Doramy Ehling, RHF CEO. 
We invite you to learn more about our Board by clicking here.
RHF Accessibility Certification™ (RHFAC) Advisory Committee 
Dave Button, Chair; Ana Madariaga; Benjamin Shinewald; Darryl Condon; Lachlan MacQuarrie; Mathur Variem; Nancy Bestic; Philippe Bernier; Ron Wickman; and Suki Sekhon. 
The RHF Accessibility Certification program would not be where it is without the strong support of our Advisory Committee. RHFAC is the first program of its kind in Canada, developed to recognize that the accessibility of the built environment needs to be viewed based on an individual's entire experience rather than a check-box list of isolated features.  
RHFAC was developed in consultation with professionals working in the built environment and people with disabilities. It utilizes the best practices of Universal Design principles that allow for buildings to be used to the greatest extent possible by people regardless of their ability to create a genuinely inclusive society. 
The RHFAC Advisory Committee of industry experts provides valuable advice and insights on the program's design, scope, development, and distribution. The Committee also serves as a forum for review, feedback, discussion, collaboration, and partnership to help ensure that RHFAC is at the forefront of accessibility advancements and uses a holistic creative problem-solving approach to design, so sites welcome all people including those with mobility, vision, and hearing disabilities. 
"RHFAC is fortunate to have such a dedicated group of people on our Advisory Committee. I thank our Committee for their time and expertise so that all members of our communities are welcome in the places where we live, work, learn, and play," said Sarah McCarthy, Vice President of Strategic Initiatives. 
After a term of Chairing the RHFAC Advisory Committee, Dave Button retires this year. Button, Vice-President of Administration at the University of Regina, said RHF Founder Rick Hansen's story is what attracted him to the Advisory Committee. 
"When I think of Rick and all that he does to give back, well, if I can do a little bit of that, then great," said Button. "I've been working in facilities for 45 years, so the concept of being accessible is sort of embedded into my DNA. I like the RHFAC program that Rick and the team have created, and I'm glad to be a disciple for something that is changing lives through inclusion." 
RHF School Program (RHFSP) Youth Leadership Sub-Committee 
Mihai Covaser; Yollanda Chimbarami; Élise Doucet; Payton Given; Alexis Holmgren; Jordan Lowe; Maggie Manning; and Nathan Shipley.  
Based on Rick Hansen's belief in the power of youth to change the world, the RHF School Program formed a Youth Leadership Sub-Committee in the fall to provide a platform to bring these energetic voices together. 
The Sub-Committee comprises alumni from the Canada 150 Youth Leadership Summit, an event hosted by RHF in Ottawa, ON, in 2017 that connected 50 young leaders from across the country for workshops, leadership training, and other special events.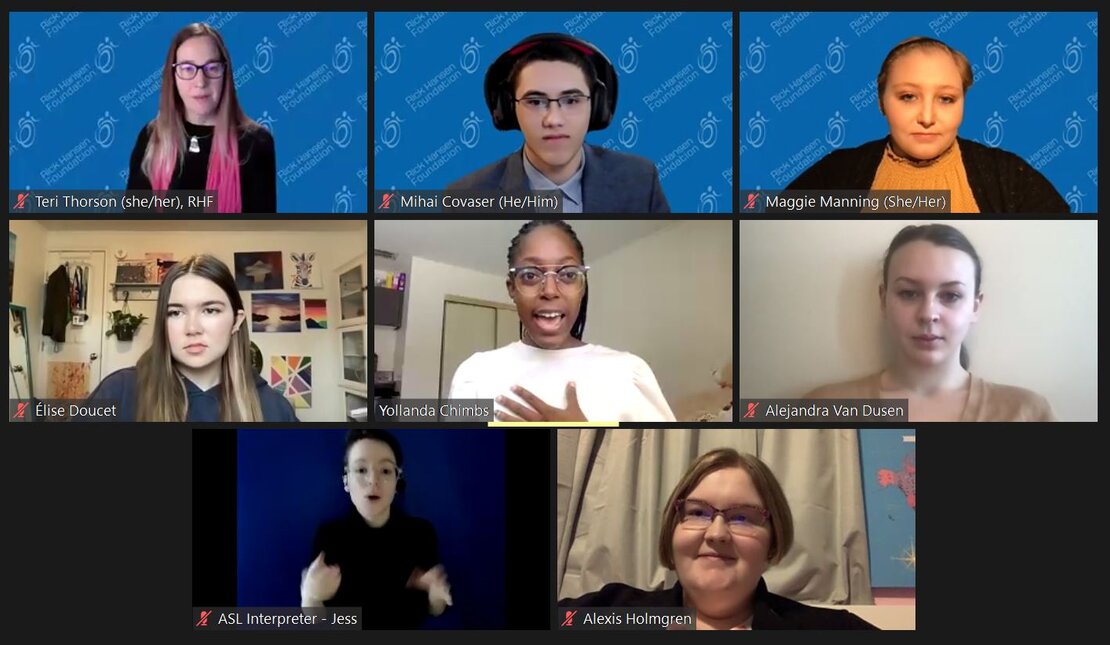 The Leadership Sub-Committee members meet regularly to discuss ways to promote accessibility and inclusion through group projects. They also share their stories of lived experience at events such as the United Nations Global Disability Summit on February 16, 2022. Their voices are critical to the RHFSP program as it enables youth to be engaged in different aspects of the School Program, from shaping topics that matter to participating in the aforementioned global summits. 
"These youth are just the most amazing individuals," said Teri Thorson, RHFSP Youth Leadership Committee staff partner.
"They're so passionate, and they're really strong advocates. They're also not afraid to share their opinion, which is remarkable. They should be role models for all youth." 
The Rick Hansen Foundation is tremendously grateful for every one of our volunteers. Thank you for your passion and commitment to improving people's lives with disabilities. You are helping to make a difference.