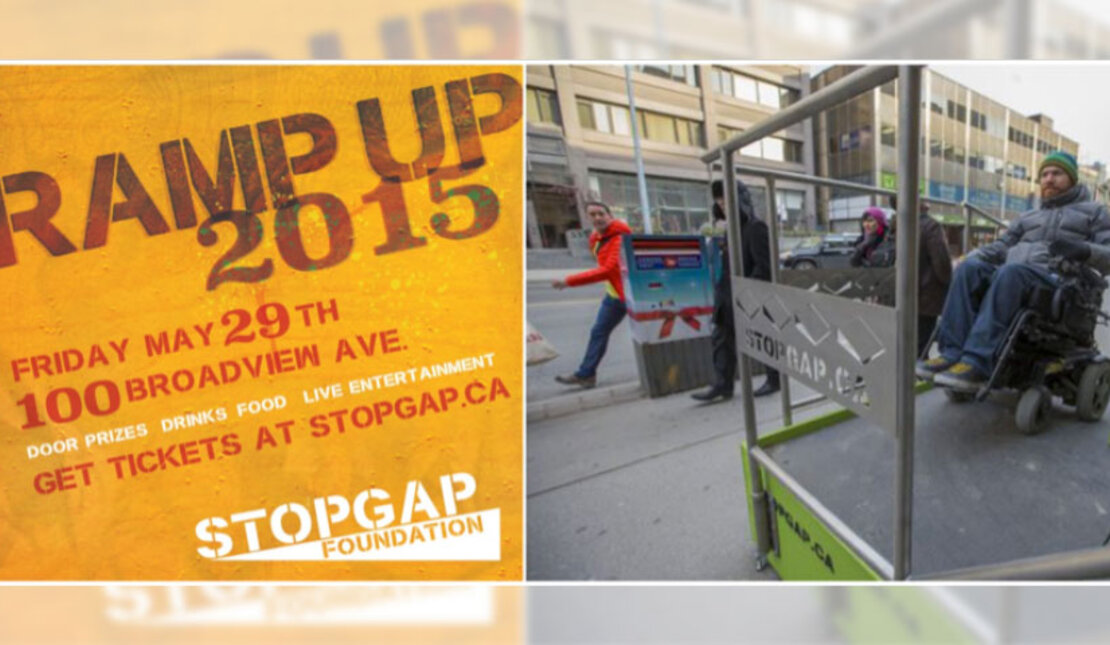 By Guest Blogger
On May 25, 2015
Community Spotlight
With the Toronto 2015 PanAm/Parapan Games almost upon us, we'd like to share the success story of one of our accessibility partners in the same city.

Rick Hansen Ambassador, Luke Anderson, through his StopGap Foundation helps provide low cost ramps to business owners who want to create more access to their venues. Luke is working closely with our Rick Hansen Foundation Accessibility Team and supports businesses throughout Canada.

One such ramp recipient is SIGNS restaurant in Toronto, which provides an opportunity for its guests to use American Sign Language (ASL) as a communication tool with its staff. Without support of champions like Luke, many in our community wouldn't be enjoying great restaurants and other businesses that are now accessible.

If you'd like to find out more about the program and how you can get involved, StopGap will be hosting an event on May 29th called Ramp Up 2015! For more info about the event and how you can get involved, head over to this link.

If you want to learn more about StopGap, be sure to check them out at their website.