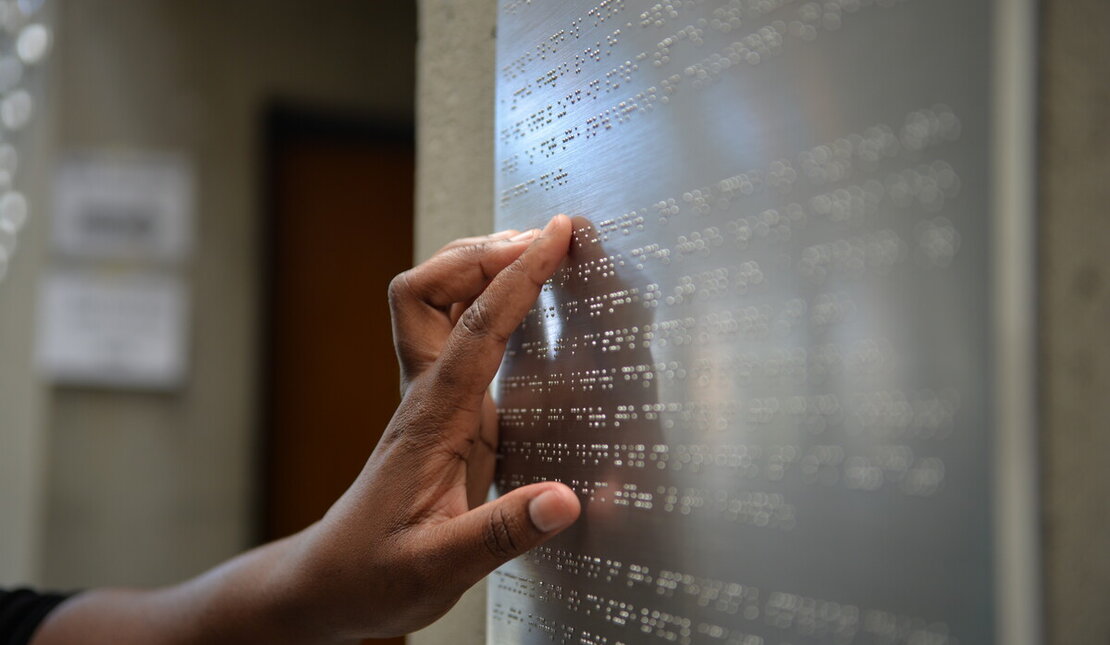 By Laetitia Mfamobani
On June 29, 2023
Access & Inclusion
Since 2015, June has been designated as National Deafblind Awareness Month in Canada. It creates a opportunity for Canadians to learn about Deafblindness, the experiences of people who are Deafblind, and celebrate the achievements of those living with Deafblindness. To help those who may be unfamiliar with Deafblindness, RHF has put together some frequently asked questions and has interviewed someone who is Deafblind.
What is Deafblindness?
Deafblindness is a condition in which an individual experiences some combination of hearing and vision loss. The disability creates variations in how people communicate, travel, and function in their homes and communities.
According to the Canadian National Institute for the Blind (CNIB) about 466,000 Canadians over the age of 15 are living with some degree of Deafblindness.
In a world where building relationships relies on sight and/or sound, how do people who are Deafblind communicate? They use a variety of methods to communicate including:
Two-hand manual alphabet: the two-hand manual alphabet is a method of spelling out words onto a person's hand – with each letter denoted by a particular sign or place on the hand.
Print-on-palm: in this communication method, letters are traced on the palm, so they can "read" what is being written on their hand. 
Tactile sign language: this is a method of communication that relies heavily on touch. The receiver's hand(s) are placed lightly on the back of the signer's hands to feel their signs through touch and movement.
Braille: braille is a tactile writing system used by people who are blind, partially sighted, or Deafblind.
Interveners: some people who are Deafblind depend on support from interveners who are trained professionals that help facilitate communication.
Assistive technologies also helps those who are Deafblind to communicate with the world.
Living with Deafblindness can be challenging, but with adequate support, people who are Deafblind can live fulfilling lives. In this blog, we are going to share Penny Benett Leclair's experiences and achievements, despite the barriers she has faced.
Meet Penny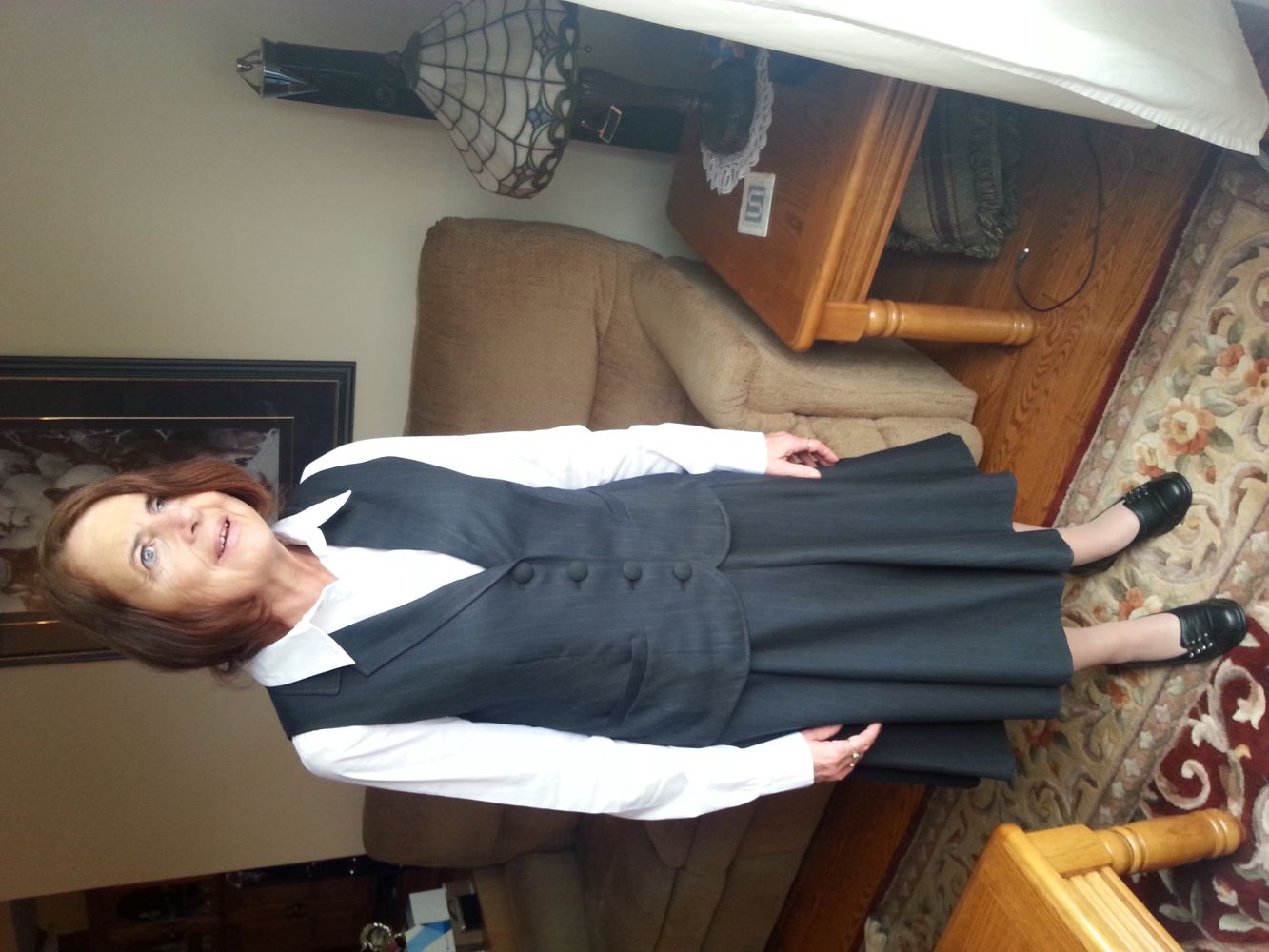 Penny is the current chairperson for the board of directors of CNIB Deafblind Community Services. She has been blind her entire life, and lost her natural ability to hear three decades ago. She now uses cochlear implants in both left and right ears.
As Penny said: "with these implants I hear with my brain".
Determined, Penny actively pursued her education goals and became the first person who is Deafblind to attend and graduate from the British Columbia Institute of Technology with a diploma in Business Administration. She also became the first person who is Deafblind to take the Massage Therapy courses at Algonquin College.
Penny is an advocate and speaker, dedicated to helping build awareness and break down societal barriers for persons with disabilities.
"I am always looking for opportunities to bring more awareness to the disability of Deafblindness and also the ways in which people continue to be involved in doing what they enjoy and being active in their community," she said.
Penny's advocacy brought about changes to Ontario's rules pertaining to the provision of cochlear implants. People who are Deafblind now have the option to receive both right and left cochlear implants in cases of severe hearing loss.
Penny is married and has a son. The variability in Deafblindness, ranging anywhere from fully deaf and fully blind, to partial deafness and blindness, means there is not a typical day for every person who is Deafblind. Penny shared her personal experience with us, but it is important to remember it is not the same for all people who are Deafblind.
A day in the life of Penny
Penny has an alarm clock that she can set with her iPhone which vibrates and wakes her up. Using tactile cues such as furniture placement, Penny is able to navigate her living space.
Many items in her house are labelled with braille to help Penny identify what each item is. In the mornings, she is able to get dressed by using the labels identifying her different clothing pieces. They describe the type of clothing and the colour. She also labels her kitchen supplies to help her make her own meals throughout the day.
Then, she checks her emails and calendar and plans her day accordingly. Penny accomplishes these tasks using a computer and iPhone connected to a braille display. When she has commitments outside the home, Penny either takes a special transit system, or goes with her intervener.
"I can't go out on my own. I can't cross the street because I don't have any good way to read the traffic," Penny explained.
With her intervener, Penny likes going shopping and finding good deals. Being able to go out with her intervener means she can get information on the cost of items and where in the store they are. Depending on the day, Penny goes to the gym or to the pool with her intervener, allowing for an athletic outlet.
Being Deafblind doesn't mean Penny's life is any different than anyone else's. It does mean that how she lives her life can be different.
How can you celebrate National Deafblind Awareness Month?
Engage in "yarn bombing" or tactile art installations until the end of the month. Visit the yarn bombing gallery for some inspirations.
Learn about Deafblindness by visiting CNIB Deafblind Community Services, and/or Canadian Helen Keller Centre.
As we celebrate National Deafblind Awareness Month it is important to remember that living with Deafblindness has some challenging aspects but it does not define the entirety of someone's life.