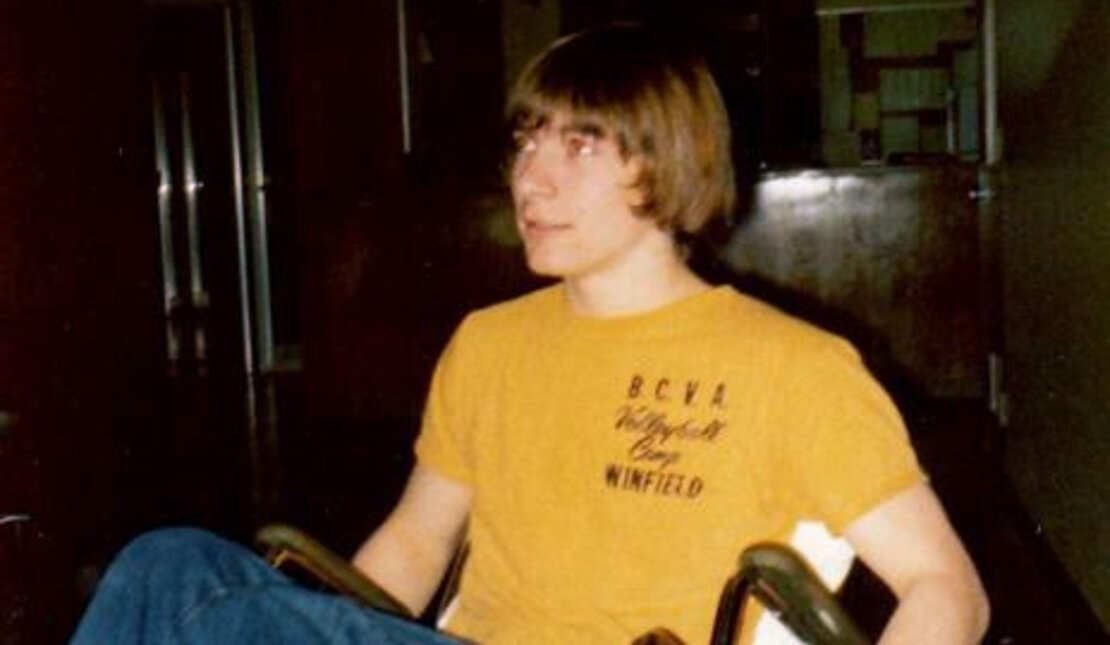 By Rebecca Blissett
On June 27, 2023
Leadership
For the past 50 years, the extraordinary journey of our Founder, Rick Hansen, has unfolded, leaving an indelible mark on the world. Rick's unyielding perseverance and passion in seeking equality for people with disabilities contributed to the creation of a growing global movement to actively dismantle barriers to accessibility and inclusion while enabling top-tier researchers and clinicians to pursue spinal cord injury (SCI) care and, ultimately, a cure.
June 27, 2023, marks five decades since the fateful incident that forever altered Rick's trajectory – the truck crash that resulted in his SCI. As part of events commemorating this date, the Rick Hansen Foundation (RHF) team attended a chat between Rick and RHF CEO Doramy Ehling earlier this month. We are delighted to share with you some of the highlights of this conversation:
Doramy: What was your experience as a 15-year-old after your accident when the world was not very accessible?
Rick: While in rehab, I was told not to set my sights too high; otherwise, I would be disappointed, but small moments of inspiration fueled my determination. I worked relentlessly to regain mobility and independence. I had a negative perception of the wheelchair because it was a symbol of disability, so I avoided it at all costs. I would use crutches and braces and hop, which was exhausting. This was likely why I could still function back in my hometown of Williams Lake, as it was not very accessible back then – stairs were everywhere. Specialized medical support for spinal cord injury then was almost nonexistent; after rehab, I went home and had to confront the inaccessible nature of the world, including attitudes.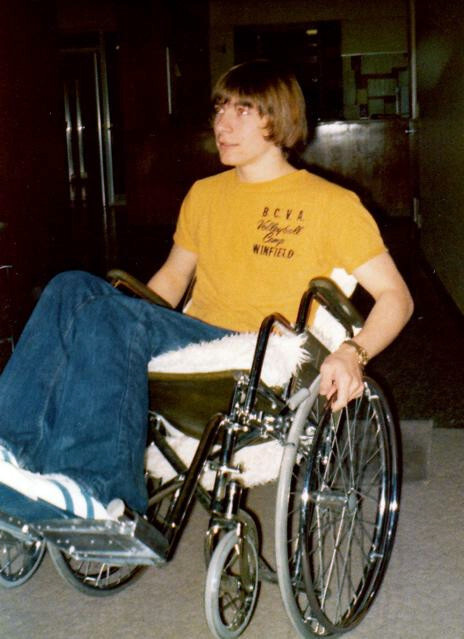 Doramy: How did you cope with the challenges, and what role did your passion for sports and coaching play?
Rick: My passion for sports and coaching was ignited through my mentor Bob Redford. He made me realize that I could still be engaged and pursue my dreams. Through sports, I discovered my potential and the ability to make a difference. Stan Stronge, a peer counsellor, helped me navigate the complexity of living with spinal cord injury. He inspired the heck out of me because he was always positive, always optimistic. He is the person who told me, "nowhere in the definition of an athlete does it say you need to use your legs to be one."
Doramy: Can you talk about your friendship with Terry Fox and how it influenced your decision to embark on the Man In Motion World Tour?
Rick: I got involved with the wheelchair basketball team, the Vancouver Cable Cars. Stan, who was coaching, asked us to pay it forward, and my job was to recruit somebody to increase the depth of the roster. I'd found out there was a friend of a friend who was going to Simon Fraser University, and he had lost his leg to cancer. It was Terry Fox. I called him, and he came to our first practice and became a vital part of our team. The Cable Cars were a dream team; it was a convergence of people who shared a collective belief in philanthropy and social responsibility. And we inspired each other; it helped me move towards my Paralympic goals and dreams. I saw that I wasn't the only one facing attitudinal and physical barriers. When I watched Terry's Marathon of Hope, I realized that even though his original purpose wasn't to help shift attitudes and remove barriers for people with disabilities, it was a byproduct. People were starting to see ability around this time, which made me decide to pursue an old dream of mine from when I was in rehab to wheel around the world. I finally uttered the words, "Let's do it."

Doramy: How did the Man In Motion World Tour come together?
Rick: We were supposed to leave on March 1, 1985, and in February of that year, there was an emergency meeting. There were about ten people involved at the time, and they called me into the room, saying, 'We're totally unorganized, and this is just not gonna happen.' We didn't have enough money – and we didn't even have a motorhome! They wanted to delay the start to August 1985. But a few of us said we'd never totally be organized, we would never have enough money, and if we didn't leave now – in March – the window of opportunity would shrink, and this would just become a dream of a would have. We got the motorhome thanks to Jimmy Pattison, and we left on March 21. That first day was the biggest step of the entire tour. It's a good lesson that it doesn't all have to be perfect to move forward and pursue something – many times, it's never going to be.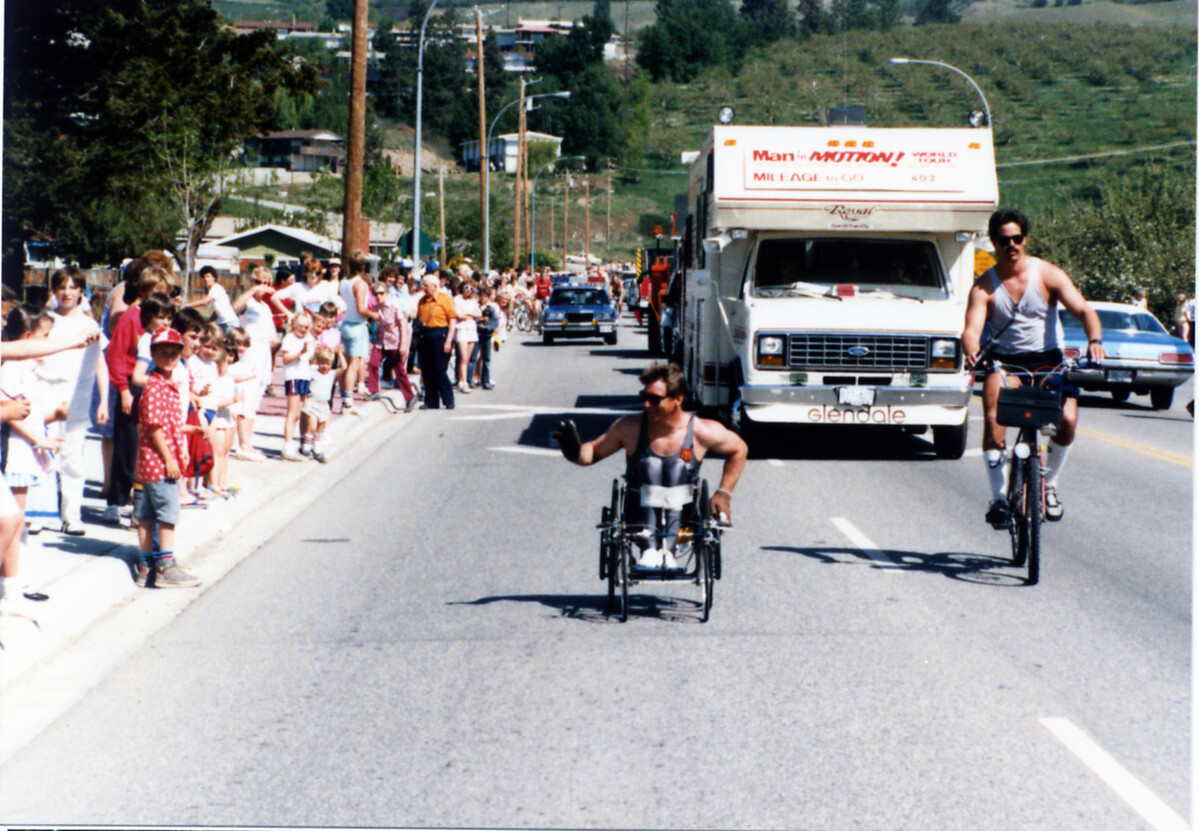 Doramy: You have a big trip coming up, visiting the crash site of your accident for the first time. What do you expect that will be like?
Rick: No question, it was a pretty traumatic moment. Going back reminds me of what happened, including having to forgive myself for getting in the back of that pickup truck. It has been a whole process of healing and reflection. I talked to my original doctor a couple of days ago – he's 91 now. He told me how impacted by this moment the community was, but how proud he was of how far I've come and what's happened because of it. It was the worst thing at the time, but when I reflect, it was the best thing. It made me who I am and gave me a sense of perspective on what is important in life. It's not whether I can use my legs; it's my heart and, ultimately, my values and a sense of purpose.