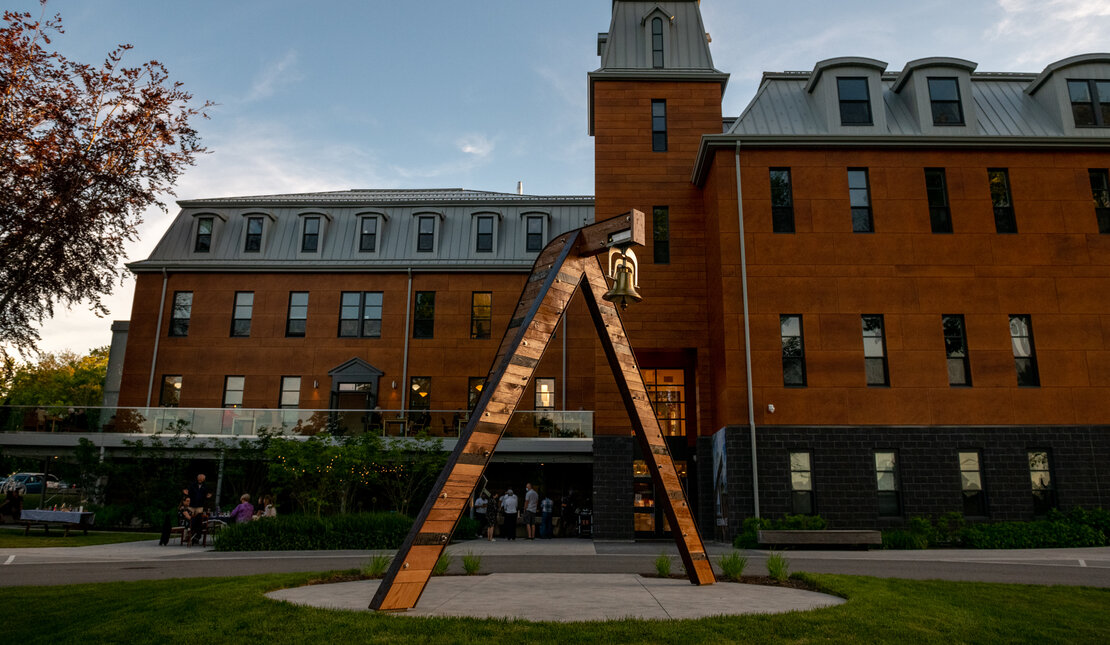 By Katie Kirker
On November 1, 2022
Access & Inclusion
Eltuek Arts Centre is a creative cultural hub in Unama'ki, Cape Breton Island that aspires to be inclusive for all persons. A non-profit arts organization and a division of New Dawn Enterprises, Eltuek offers affordable and accessible workspace for artists, exhibitions and programming, and event spaces for the community.  
This summer, Eltuek Arts Centre achieved Rick Hansen Foundation Accessibility CertificationTM (RHFAC), making it the first building in Unama'ki, Cape Breton to receive this certification.  
Christie MacNeil, Director of Eltuek Arts Centre, explains that Eltuek is a Mi'kmaw word that can mean "we are making (it) together." The "it" refers to whatever it is we, collectively, decide to make — art, ideas, music, community. The name was conferred to the building by the Eltuek Elders Advisory Group, after a year of conversation and dialogue around reconciliation in action.  
"Eltuek is accessible, inclusive, and continuous," MacNeil said. "It's about creating community and building for future generations."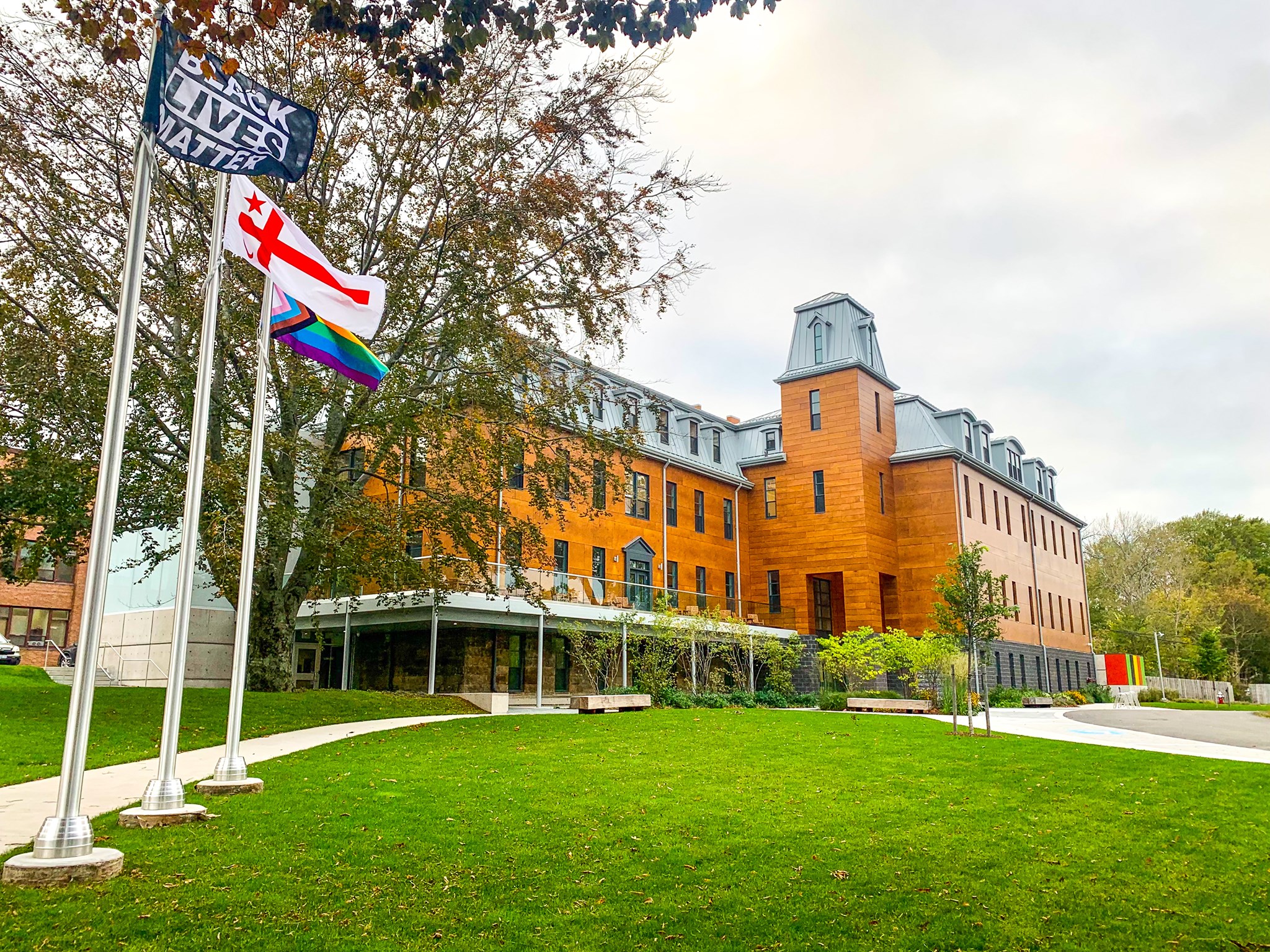 Creating an Accessible Environment
"Accessibility is part of our mission and vision," MacNeil explained. "There are so many layers to it, you always have to be thinking about how you can improve the space to meet people where they are and adapt to what they need." 
Using the recommendations from the 2018 RHFAC handbook and the local Nova Scotia code, a major construction renovation of the 130-year-old heritage building was undertaken. The doors opened to the public in February 2020, a few weeks before the COVID-19 global pandemic. 
Some of the accessibility features included in the renovation project were universal washrooms, a shower room, inclusive seating, and design choices and materials that considered elements such as glare, visual patterning, contrast, and height. There is also a central elevator allows users with disabilities or mobility devices to safely navigate the building. 
Further, MacNeil explained that they upgraded the parking lot to include more accessible parking, and landscape elements so that everyone can enjoy the entire site. According to MacNeil, they used landscape elements such as texture, colour and light to create an inclusive gathering space outdoors, with the intention that everyone can enjoy the entire site, not just the interior of a building. 
Now a hub for contemporary art and artists, Eltuek Arts Centre includes other accessible upgrades like focused task lighting and well-designed clean up spaces, specifically in the Annette Verschuren and Stan Shibinsky Open Studio, to ensure artists could use their spaces without adaptations or necessary interventions.  
"This hopefully helps artists to create without thinking about barriers, obstacles, or workarounds in their built environment while they are at Eltuek," MacNeil explained.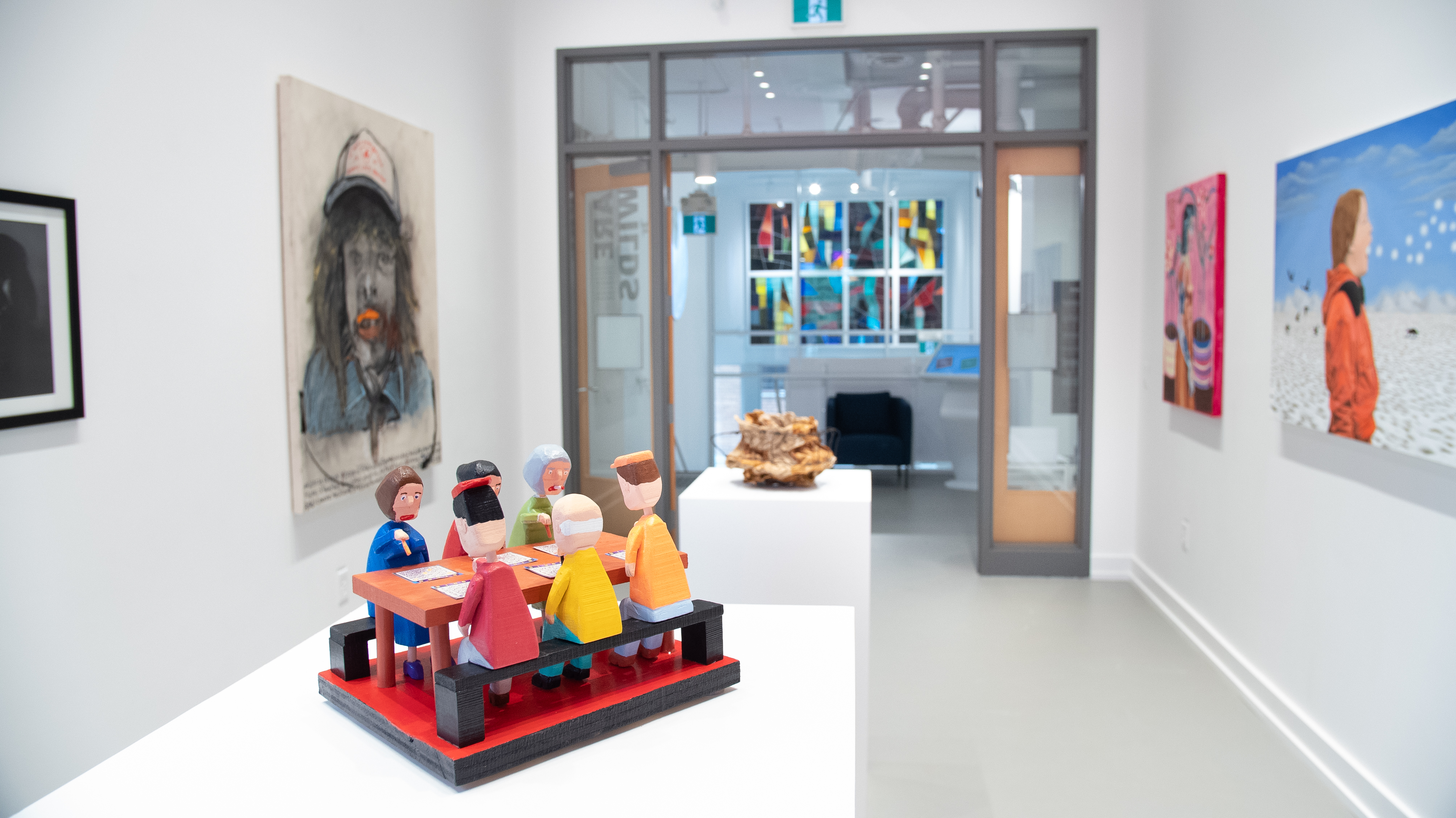 Cultural Accessibility 
One of the accessibility investments that Eltuek Arts Centre put in place was in its wayfinding. Not only did they include Braille, but all directional signs are in Mi'kmaq and English, recognizing that Mi'kmaq is the First Language of Nova Scotia. 
"Cultural accessibility is just as an important as how we design and maintain physical spaces," said MacNeil. "The history, present, and future of Mi'kmaw culture, traditions, and territory, and the treaties that bind us, must be acknowledged and respected in the spaces we create and steward for community."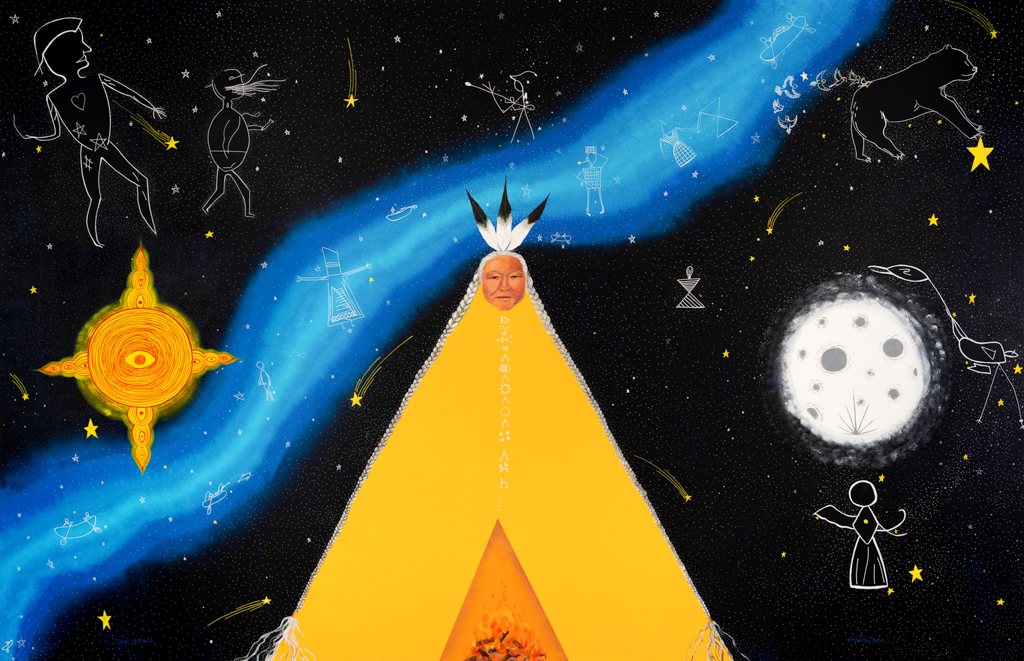 The Future of Accessibility for Eltuek Arts Centre  
The accessibility journey for Eltuek Arts Centre doesn't end here. MacNeil explained that beyond cultural accessibility, they would like improve accessibility in the arts for those visiting the space, and take more immediate steps, such as improving the digital wayfinding through the building. MacNeil explained she hopes they can build accessibility and inclusion into every aspect of their operations.   
"The list is endless because there are so many ways in which we interact with people – in terms of who has access, what physical, emotional, or intellectual space is taken, what and how art is shown and experienced, the languages we use, how we connect with and grow community," MacNeil said. "We want to make space for those who have traditionally been left out of beautiful buildings. Our intention is to create ways through art to bring people in and hope they decide to make it theirs too, together."