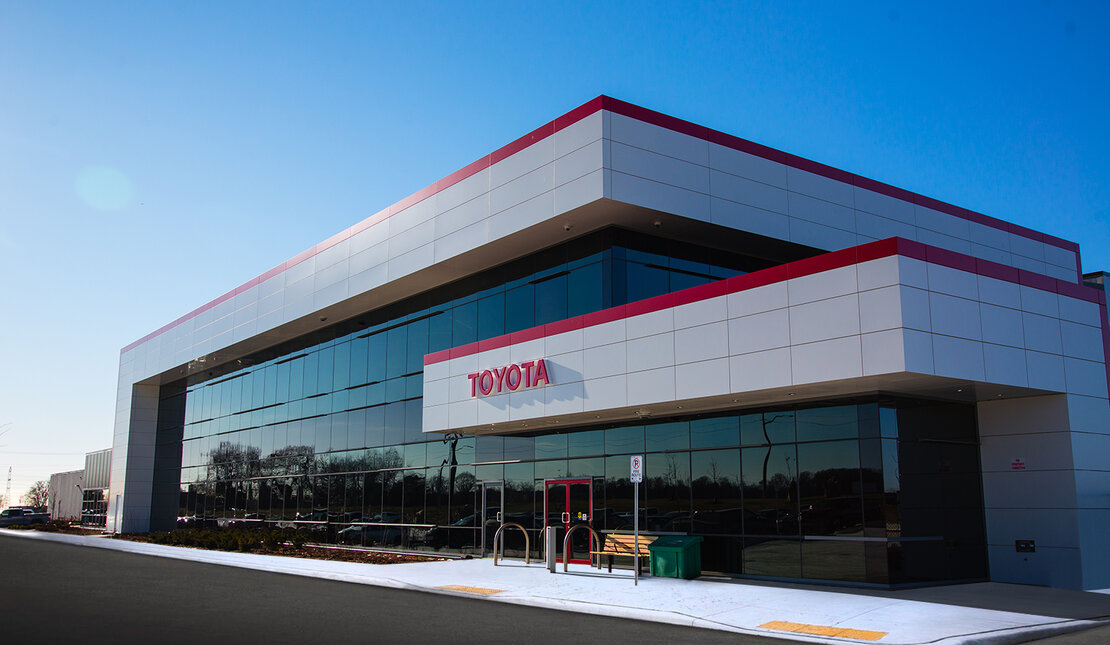 By Rebecca Blissett
On June 3, 2021
Community Spotlight
Toyota is known for combining technology with design and purpose. Since the automaker giant's goal is to pave the road for the future of mobility, it's no surprise to learn that its new Eastern Canada Parts Distribution Centre was built with the idea of movement in mind.  
The old site in Scarborough, Ontario, was at the end of its lifespan at almost 50 years old. While it was a solid building, it wasn't built for accessibility, and Toyota wanted a site reflective of the brand: modern, efficient, and safe for all. Plans for the parts centre included 477,444 square feet of warehouse and office space as it distributes vehicle parts to all Toyota and Lexus dealerships from Manitoba to Newfoundland. 
The organization's management was open to incorporating the latest innovations in the built environment. This is where Rick Hansen Foundation Accessibility Certification™ (RHFAC) came into the picture. 
"Our executive challenged us to find ways that we could take the Ontario building code and develop something even more accessible," said Warren Orton, Director of General Affairs for Toyota Canada Inc.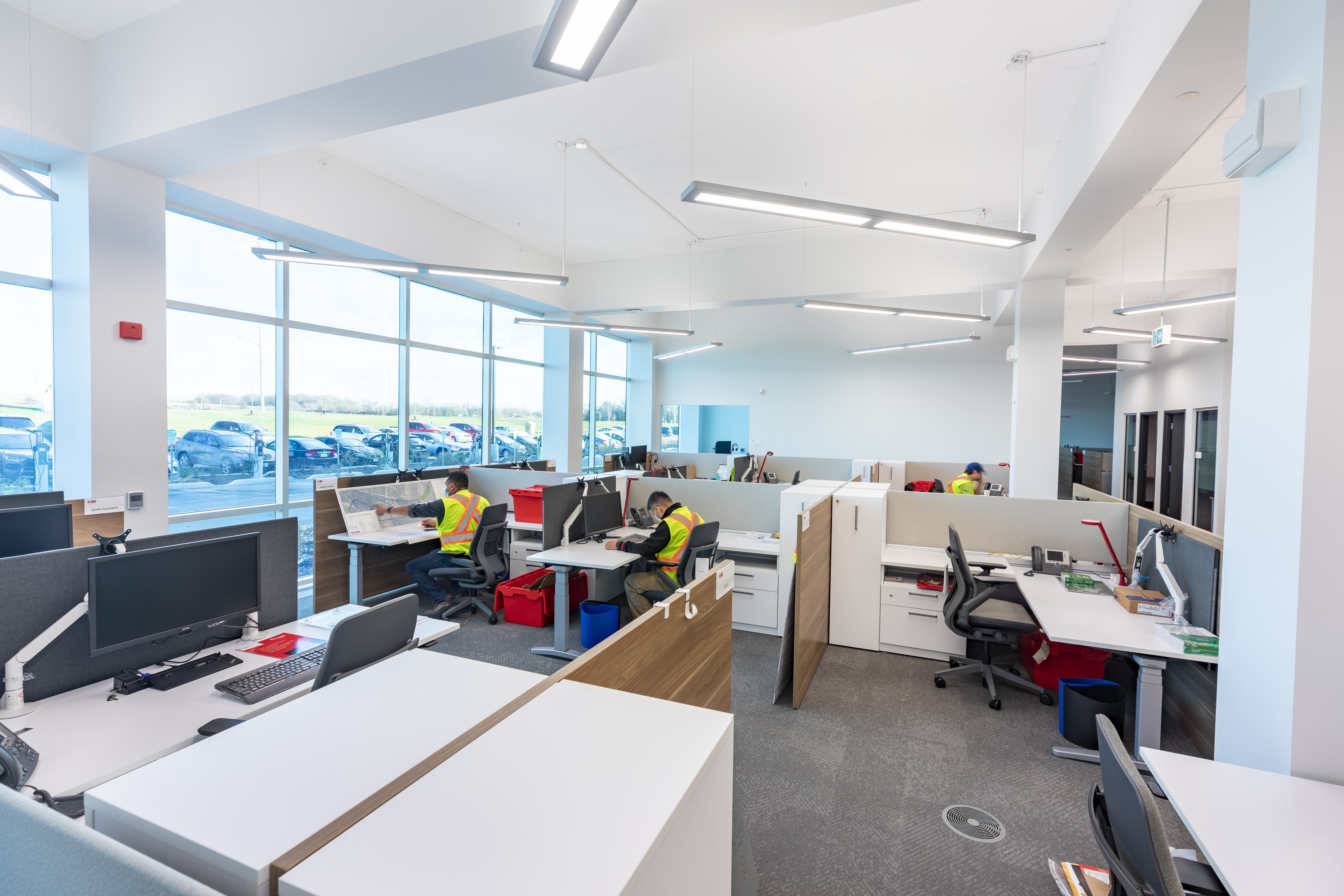 "The question was 'How can we make it more Toyota? How can Toyota take the standards to a level that would make this something to be really proud of?' So that was the challenge," he added. "We started looking for standards that would provide us insight and guidance as to how we could take the building codes and do even better. The Rick Hansen Foundation Accessibility Certification program came to light, and we started to research it. And we felt this was something that we definitely needed to get involved with." 
Toyota went to work with the RHFAC team to create an accessible site located in Clarington, ON, a proud representation of the brand and a welcoming environment for all. To top it off, the site recently earned an impressive RHFAC Gold rating for meaningful, accessible design with a score of 88 out of 100 points.  
A Tour of Toyota 
The list of accessibility features is remarkable, from the several extra-wide accessible parking spaces and push-button doors to the motion-controlled lighting and wide hallways with clear wayfinding and floor transitions to braille lettering on every office and meeting room door.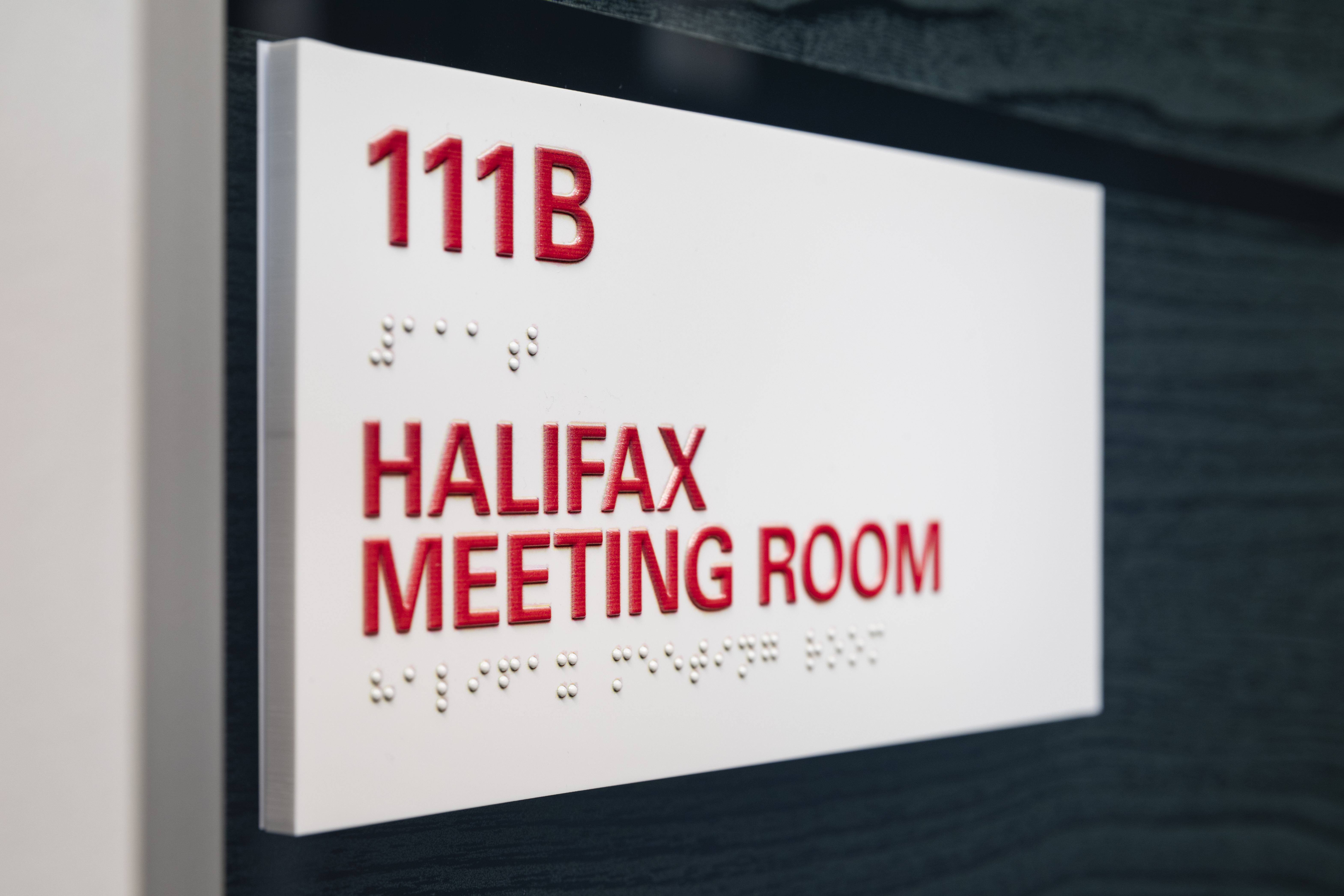 Warren was very much part of the project, apparent when listening to him speak about his favourite accessibility features at the parts centre. 
He pointed out the seamless entry into the building, including the front entrance security desk accessible from any height. The cloakroom with its accessible hanger system is another point of pride. The cafeteria is also designed for people sitting or standing. As are the office desks and the two mic'd podiums in the main presentation room that electronically adjust to varying heights. The refuge area is equipped with portable evacuation chairs and an intercom that links to the security guard.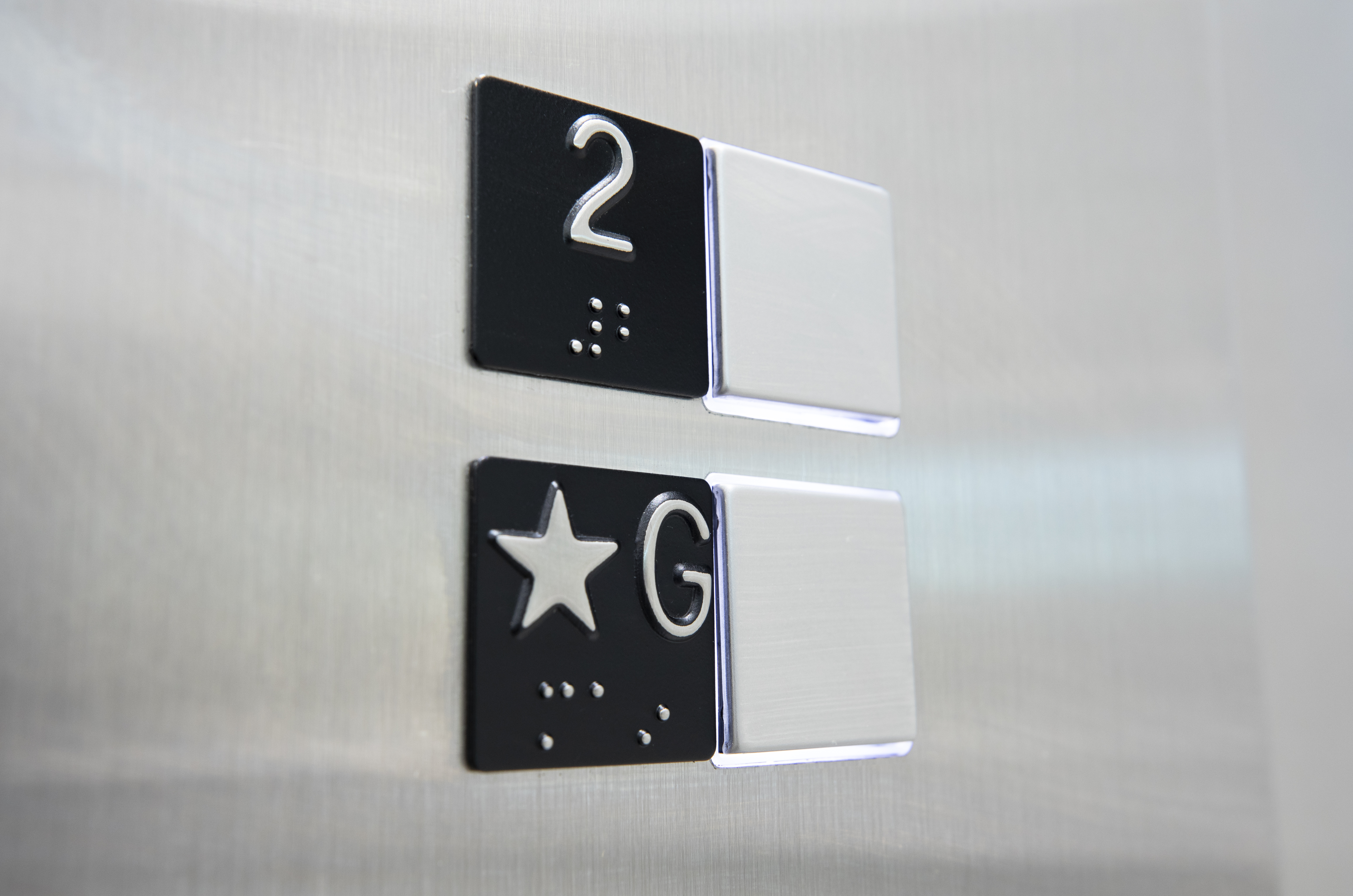 Even landscaping was viewed through the lens of accessibility. There is a solid path that leads out to a spring water pond. There are benches designed with three armrests that can be utilized for movement in and out of wheelchairs. 
"I really like this feature because so many times you don't get that opportunity to walk around or roll around and see other things on the site," Warren said. "The pond is beautifully landscaped and will be full of wildlife. It's great everybody can experience this." 
Speaking of green spaces, Toyota also has an accessible green roof on the second floor, which includes a ramp. The innovations and thoughtful design have not only caused notice in the world of accessibility; the Municipality of Clarington, in which the parts centre is located, has reached out to ask for a tour.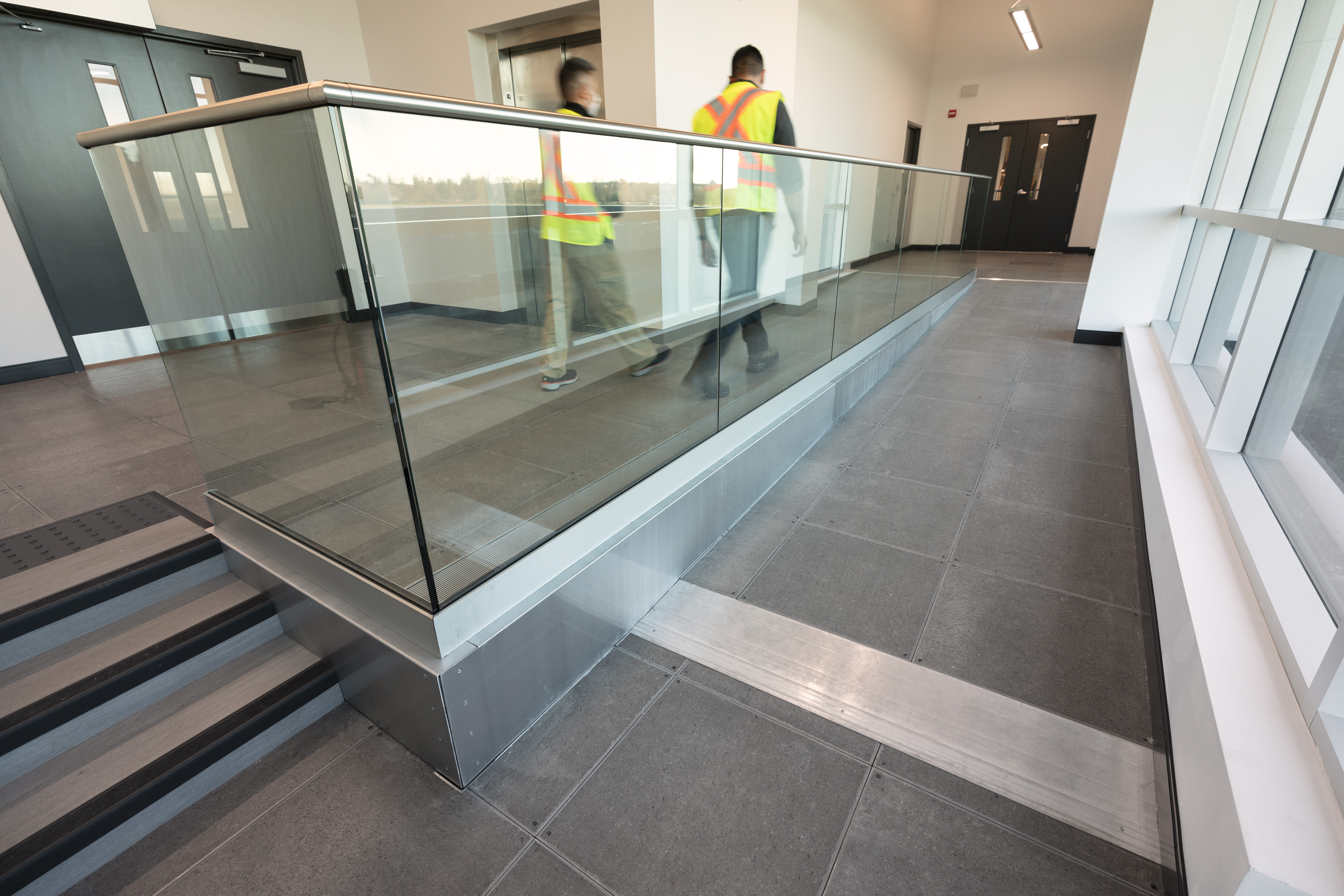 Looking Towards the Future 
Toyota owns nine buildings across Canada, including warehouses, vehicle processing centres, regional offices, and a head office. Now that Warren has experienced Universal Design principles in the built environment, he looks at other sites with a new perspective. 
"It does cause you to look at other aspects of all the other buildings we own and what has to be done to make them more accessible. Certainly, to reach new accessibility standards, but also to make them a better facility for people to access," he said.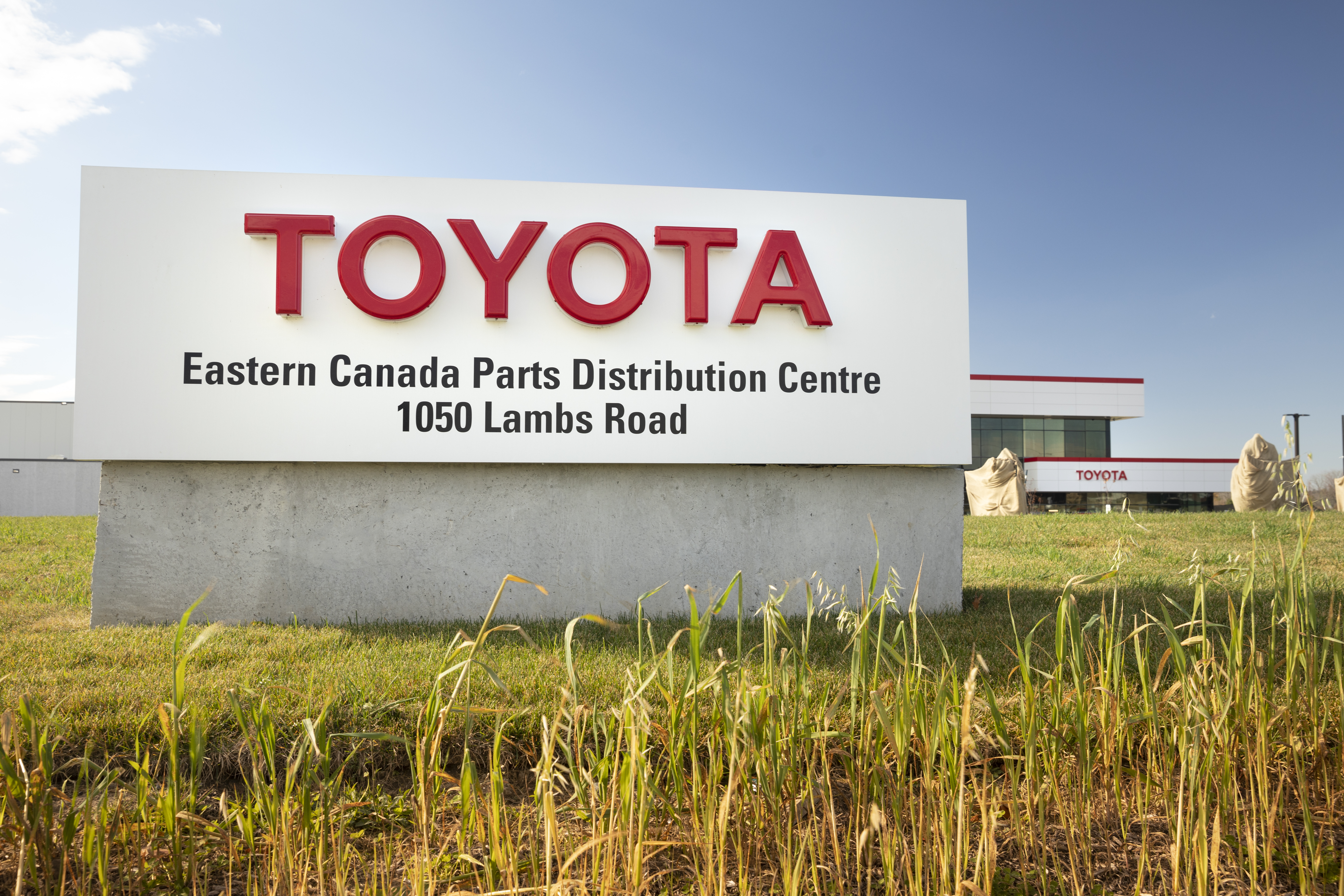 The process of working with RHFAC suited Toyota's inclusive vision, Warren added. 
"I'm a lot more aware and humbled by the experience of going through the Rick Hansen Foundation Accessibility Certification program," he said. "It enlightened me on how to make things better, how to make spaces better and more functional and allow for everyone to use the space in the easiest fashion they can without any hardships." 
Learn more about Toyota's accessible building design by watching this video.