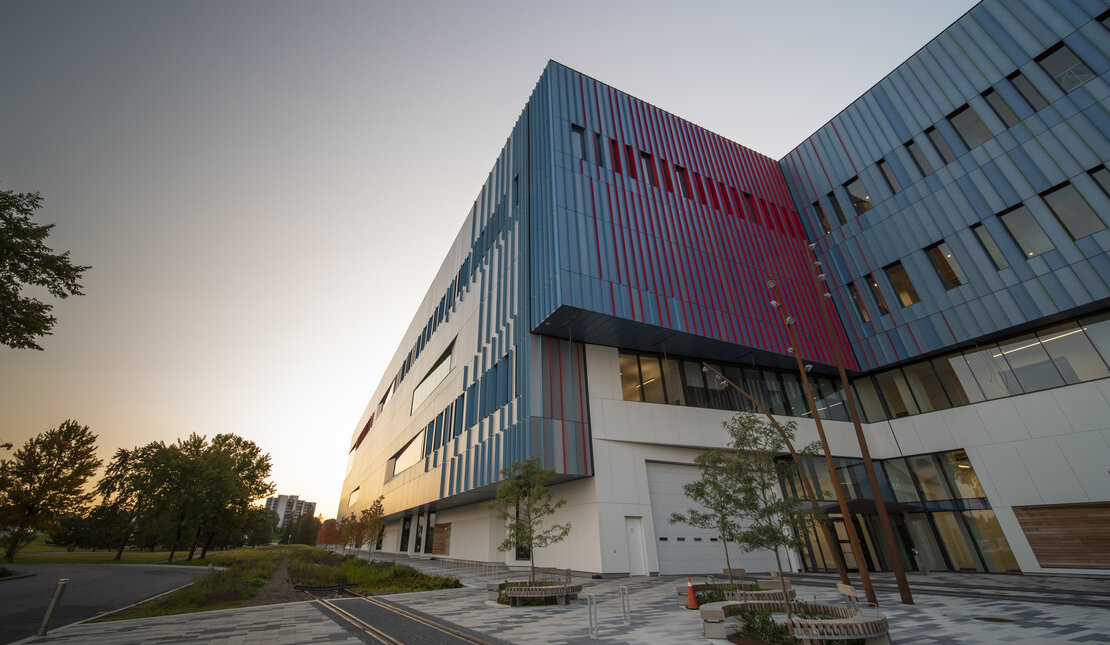 By Rebecca Blissett
On June 2, 2021
RHF News
When it comes to accessibility, Ingenium decided to lead by design. It got to work on implementing best accessibility practices — no small feat as the Canadian Crown corporation is responsible for overseeing not just one but three national museums of science and innovation in Ottawa, ON: the Canada Agriculture and Food Museum, the Canada Aviation and Space Museum, and the Canada Science and Technology Museum, as well as the new lngenium Centre — a state-of-the-art storage facility. 
The Ingenium Centre, which houses the country's extensive science and technology collection, research institute, and digital innovation lab, has recently achieved a Gold rating for accessibility under the Rick Hansen Foundation Accessibility Certification™ (RHFAC) program. As proud as the Ingenium team is of the Gold rating, they recognize it as part of their commitment to strengthening a winning formula in their continued journey towards accessibility. They also achieved an RHFAC Gold rating in 2018 for its Canada Science and Technology Museum, one of the first sites in Canada to do so. 
Ingenium's experience working with an RHFAC Professional was so positive during the complete overhauling of the 1960s-era Science and Technology Museum, the organization again sought guidance from RHFAC, this time for the design of the Ingenium Centre. 
"Instead of bringing the philosophy of looking at a building with accessibility in mind at the midpoint of the design like we did for the museum, it was a focal point from the get-go with the Centre," said Simon Aubin, Executive Director, Facilities and Capitalization at Ingenium.  
"We did learn a lot through the first building experience [with the museum], so we wanted to design this new building with accessibility for everybody in mind. It's not only for people with restrictions in mobility, sight, and hearing, but also for our older population. We worked with RHFAC in the design phase to make sure we were going above and beyond the minimum requirements." 
The Innovation of Accessibility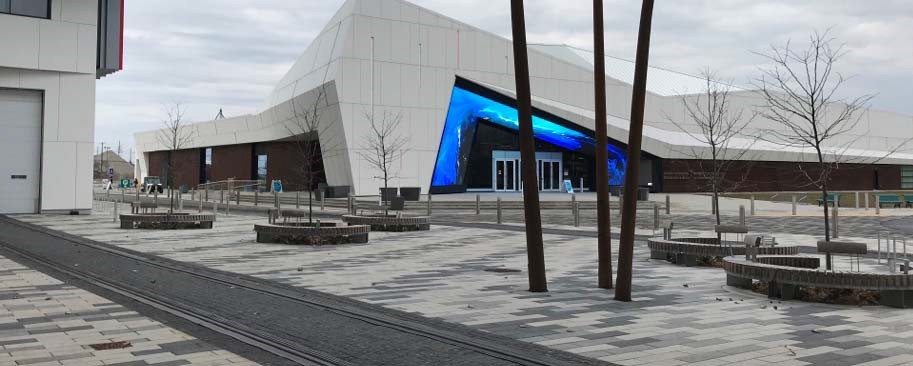 The Ingenium Centre is a four-story building the size of a football field. It accommodates a range of impressive artifacts such as 12 locomotives and 10 rail cars, 177 cars (including the 1867 Seth Taylor Steam), 190 bicycles, 6,000 agricultural antiques, and 40,000 pieces of trade literature. The new building boasts a wealth of accessible features, including bright and spacious hallways, light sensors throughout the building, accessible signage and wayfinding, even elevation throughout the exterior courtyard and main entrance, and a fire alarm system including visual strobes, an audible alarm, and a paging system to ensure people with vision and hearing losses are alerted.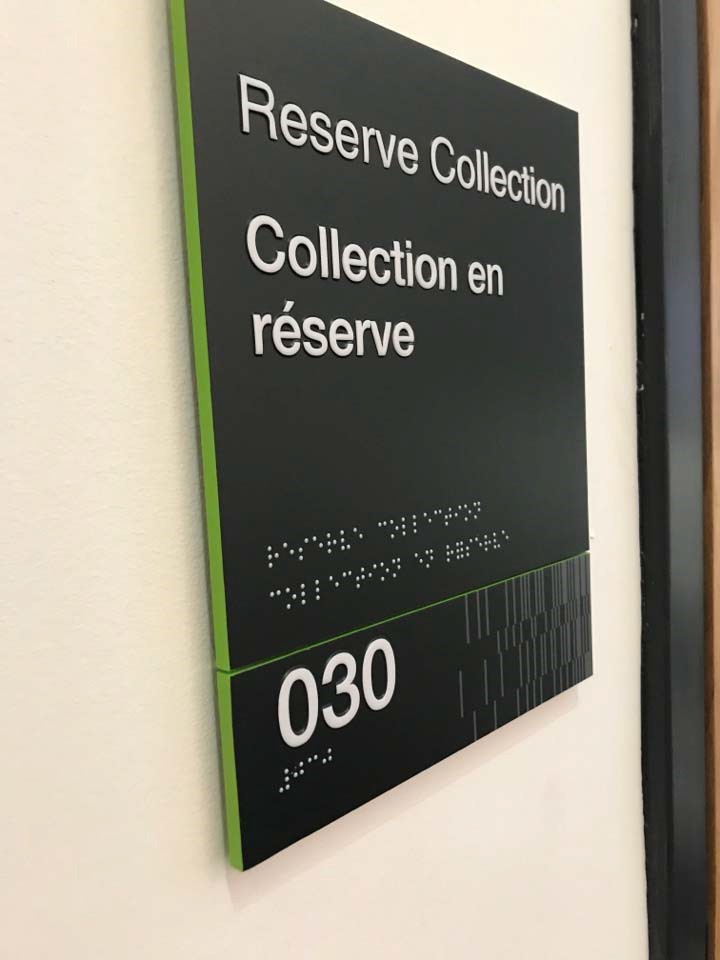 Since many accessibility features are born out of innovation — the very idea behind Ingenium — Simon and his team were keen to adopt as many of the guidelines provided by RHFAC as possible. Simon said he was impressed by the thoughtful reasoning behind making simple yet smart changes, such as utilizing blue lighting instead of red for the elevator buttons. Blue is easier to see for those with low vision. 
When a designer suggested a grey-on-grey colour scheme for the staircase, Simon and his team — equipped with knowledge from their first accessibility project — decided to instead go with black and grey because it provided better visual contrast. Artwork in the cafeteria also serves as sound-dampening. Even all the venting systems in the building are quiet, which benefits everybody from people with sensory sensitivities or varying degrees of hearing loss.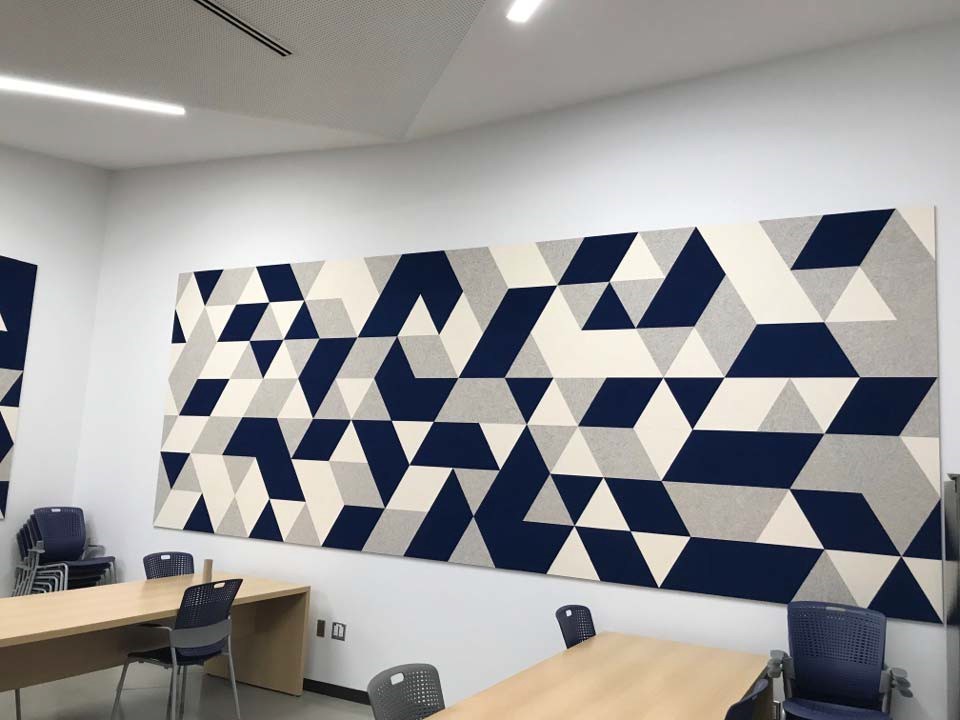 "As a corporation, we have the mandate of ensuring that we promote accessibly and that we're a champion of accessibility," said Simon. "I can tell you right now that a lot of things that you'll find in our building will maybe not be duplicated, but will certainly be replicated in other government buildings." 
Looking Forward 
Simon is currently looking at how to introduce greater accessibility at Ingenium's other two sites, the Canada Aviation and Space Museum and the Canada Agriculture and Food Museum, despite structural challenges. 
"We're dealing with a 118-year-old barn where we have the Canada Agriculture and Food Museum," he said. "Again, we are trying our best to move accessibility forward but we have some limitations; we can't take down a wall as it holds the entire building up. So, this is where we're trying to find a happy medium." 
The Ingenium Centre achieved an impressive score of 86 out of 100 points, highlighting its commitment to removing barriers in its built environment for visitors of all abilities.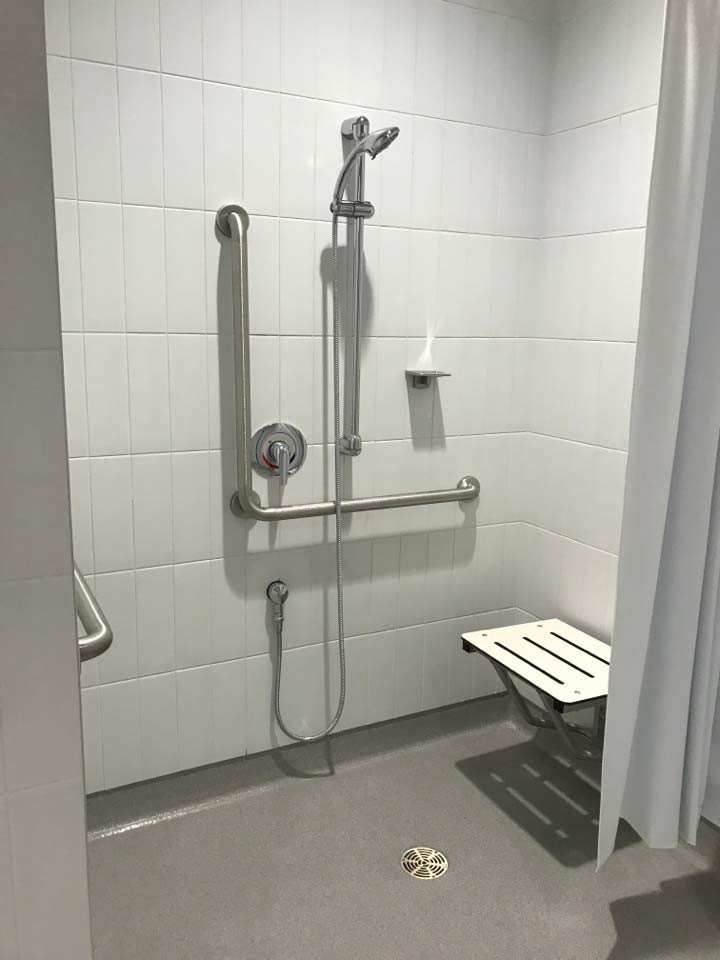 "It was a pleasure to work with Ingenium along its accessibility journey," said RHFAC Professional Jenny Blome.  
"You don't want to have a Gold-rated parking lot but then not have the other facilities that are integrated not be Gold-rated. You want people to go and forget they have disabilities and be able to enjoy the facility," said Jenny. "This is what Ingenium has done. They were very receptive to learning about accessibility and then applying what they knew. They hit the target." 
For more details about Ingenium's accessibility features, please see the press release.