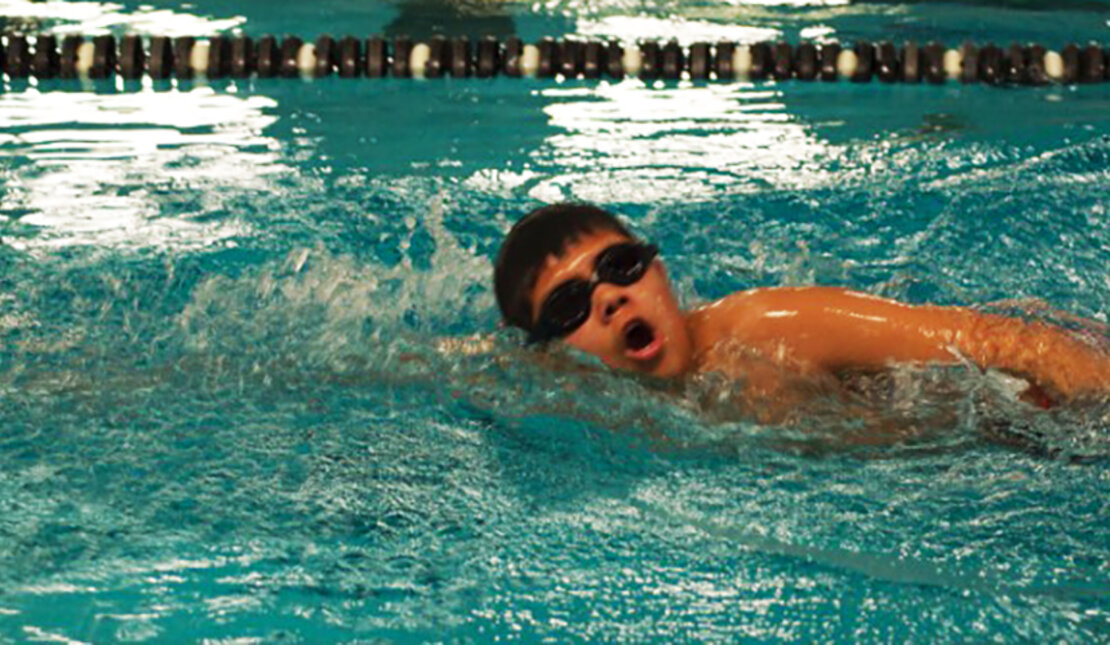 By Melanie Scott
On March 31, 2017
Community Spotlight
Meet Michael Saunders, one of 15 people with a disability who trained to become an RHF Ambassador in Atlantic Canada in March 2017. A charismatic athlete and youth leader, Michael is excited to begin giving Ambassador presentations in his Bedford, NS, community. By sharing his story with others, he wants to encourage people to make Canada more accessible and inclusive – and, as he says, "stop the barriers."
 
What was your biggest challenge growing up with a disability?

I was born Deaf because I had meningitis. Growing up Deaf was quite difficult for me. Only 400 people live in my home town in Newfoundland and Labrador and no one knew any sign language. No resources were available for my family to learn sign language. 

When I was 14, I moved to Halifax, NS, to live with Deaf foster parents and develop my signing skills. At first, I was shocked by the environment because I wasn't used to living in a city. I felt lonely, but after a while, I realized how lucky I am to live with my foster family. I've learned so much about both cultures, Deaf and Aboriginal.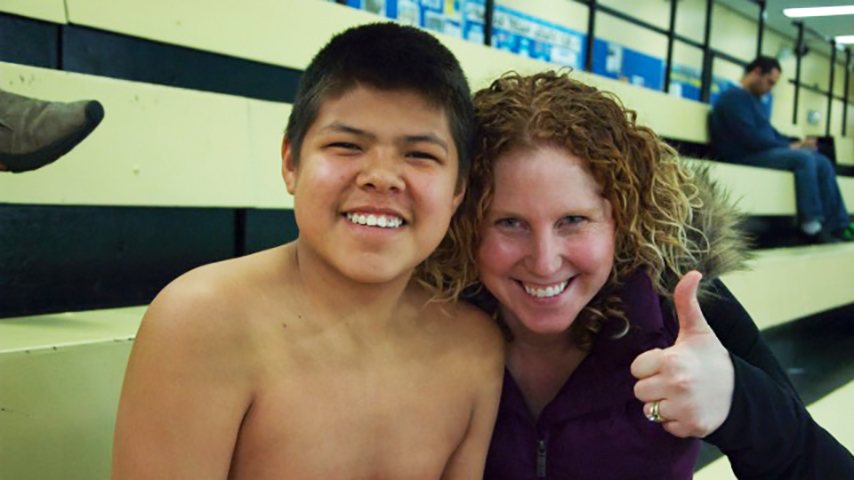 What challenge do you overcome daily that people who don't have a disability might not be aware of?

My biggest fear is not having an interpreter and being unable to communicate. I can't read lips. Sign language is the key. 
What achievements are you most proud of?

Moving to Halifax was a BIG thing for me. If I hadn't moved, I wouldn't have had so many different opportunities. My achievements have improved my confidence and self-esteem.

I received six medals in swimming, including four Gold. I'm motivated to one day be involved with the Deaflympics, an International Olympic Committee-sanctioned event. For three years, I've played hockey as a member of the Bedford Blues, and in February, we won Silver in a championship game at the Heartwood Tournament in Lower Sackville, which is a big deal for me. 

I received a few awards from the Deaf and Hard of Hearing Association of Nova Scotia, including Young Man of the Year. I was also selected to be on the Wabanaki Council on Disability [an Indigenous confederacy], representing Newfoundland and Labrador. I was speechless because I'm the youngest and only 17 years old!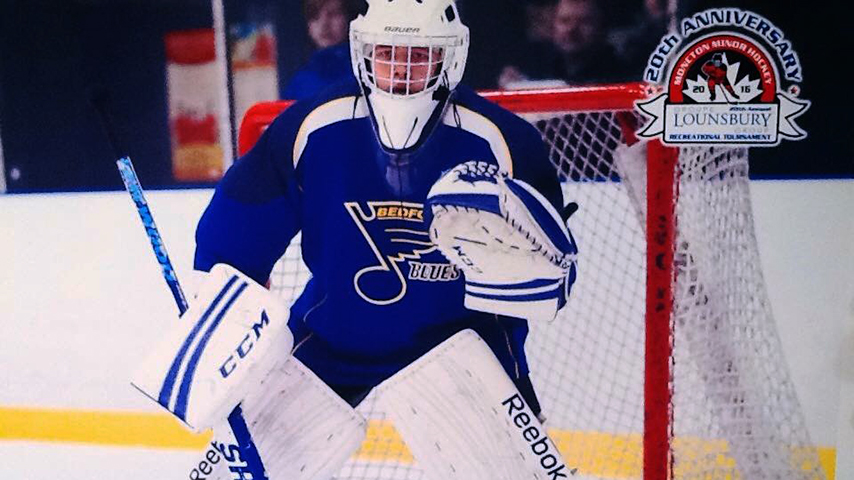 How did you become involved with the Deaf and Hard of Hearing Youth Association of Nova Scotia?

My foster mom is the Executive Director, and I wanted to feel involved and help her by volunteering. It's fun to hang out with Deaf youth the same age as I am, and also with the little kids at Deaf events. We want to show we are not alone.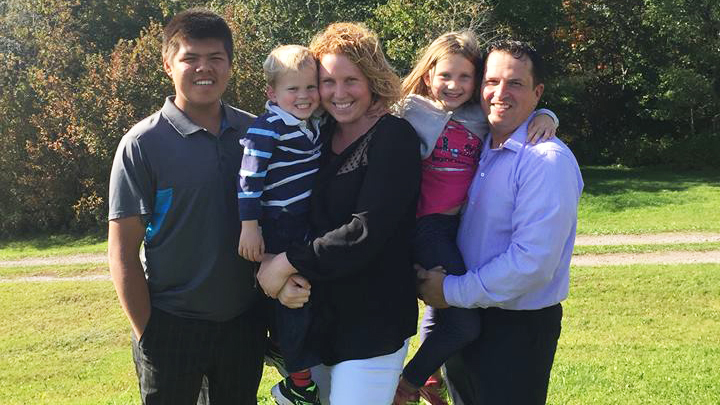 What are your ambitions for the future?

I would like to be a carpenter after I graduate. I would like to be on the [Innu Nation] Council and maybe become Chief down the road.
Do you feel the world is accessible for people who are Deaf or hard of hearing? If not, what are your ideas to improve accessibility in Canada?

There are a lot of barriers for me. Some people think all Deaf people know sign language or that we don't need interpreters. Without an interpreter, it can be difficult to communicate. It's frustrating when there aren't closed-captions to read on TV. 
It would be awesome for everyone to know some basic sign language. And they don't need to say "I'm sorry" when meeting people who are Deaf! People don't need to be sorry. Just gesture and be nice.
How do you want to change the world?

I want everyone to know that people who are Deaf can do anything, no matter what. We are all humans – all that's missing is my hearing.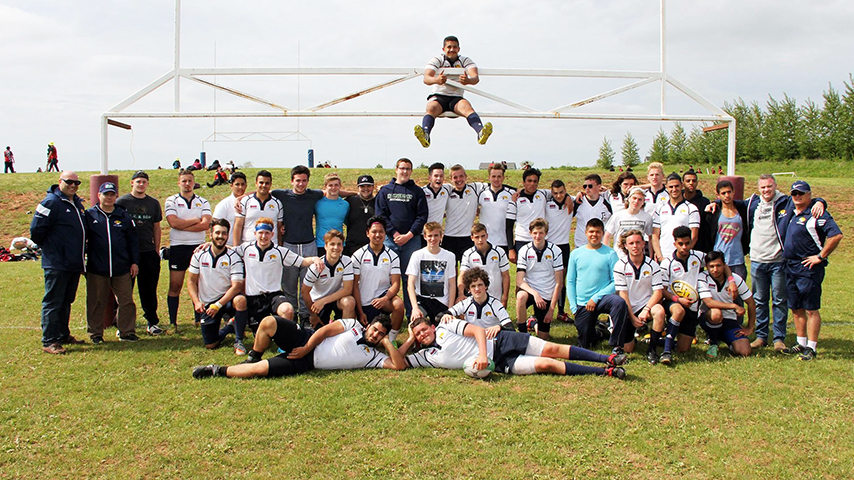 We would love to keep you updated on the innovative work you support.
Sign-up for e-news
to receive updates by Rick, news about program innovations, and so much more!
If you read something that inspires you, please share it. Sharing information and knowledge helps raise awareness, and when we're aware, we can change the world!
Your donation helps young people create an inclusive world and make a difference in their communities.
Thank you
.