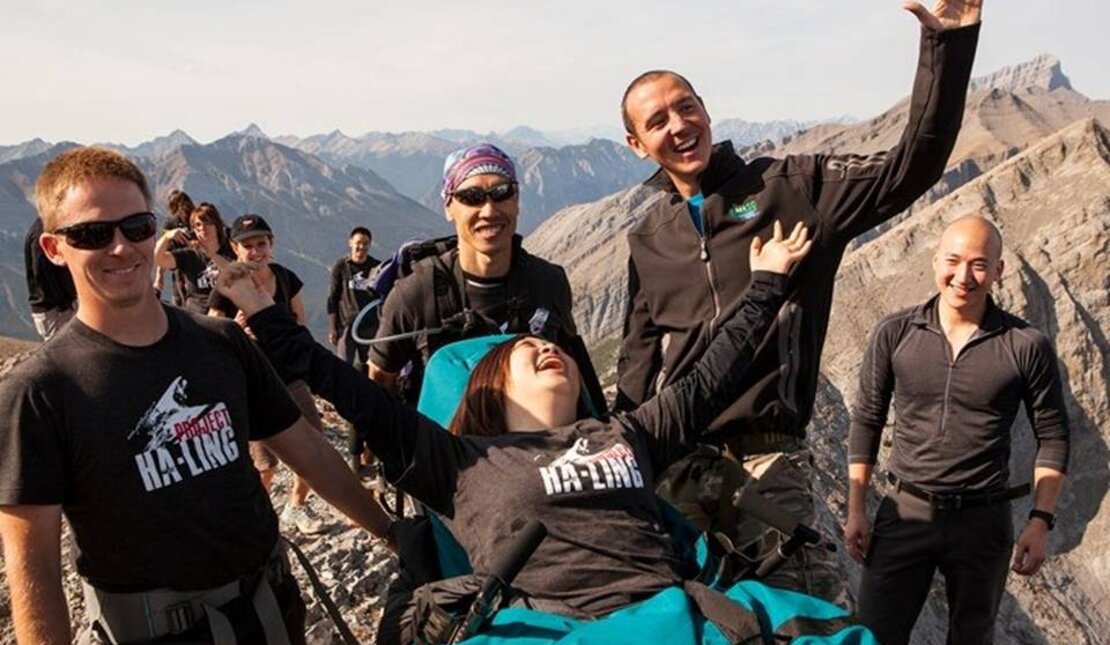 By Guest Blogger
On March 10, 2015
Community Spotlight
Kuen Tang is in love with the challenges of life. Her curiosity about life has provided her with many opportunities to learn new skills, see new places and befriend new people.

Kuen's life dramatically changed and started anew on August 31, 2001 when she became a quadriplegic after her vehicle went off a cliff on the Coquihalla highway in British Columbia. With the support of her family and friends, she set out on a journey to complete her University degree in order to fulfill her dream of becoming a teacher. In June of 2006 she became the first quadriplegic female at her university to earn a Bachelor of Education degree with specialization in Elementary School.

Kuen's next big dream is to conquer the Great Wall of China to coincide with the 30th Anniversary of Rick's Man In Motion World Tour.   

1. Describe yourself in 5 words.

I will change the world. 

2. What are you passionate about?

I am passionate about inspiring changes through action. I try to use my own actions of sky diving, skiing, wheelchair rugby, and more to inspire other wheelers to try something new. In turn, I also try to inspire able-bodied individuals to give people a chance. 

3. If you could change anything in the world, what would it be?

I would change people's perception on disability. 

4. What is your favourite quote?

"Out, out, brief candle! Life's but a walking shadow, a poor player that struts and frets his hour upon the stage and is heard no more." - William Shakespeare. 

This quote is a constant reminder to me that life is short, and we must do what we can while we still have time. 

5. Describe a challenge you have overcome and how you dealt with it.

I have overcome many challenges. I was told I would never be able to get my teaching degree and become an elementary school teacher. I did North American wide research on quadriplegic elementary school teachers; designed my own teaching related adaptive tools; wrote a university paper on how a quadriplegic can teach, and addressed all issues that were brought up along the way; impressed the university staff with plans of action; worked extra hard and eventually found a teacher that was open minded to ability; and finally became the first quadriplegic [at my university] to earn a B.E.D with elementary specialization. 

6. If you could remove one barrier what would it be?

I would remove the accessibility barrier. 

7.  What are you most grateful for?

I am grateful for family, friends and supporters in my life. Without them, life would be even harder to live, and dreams would be almost impossible to achieve.