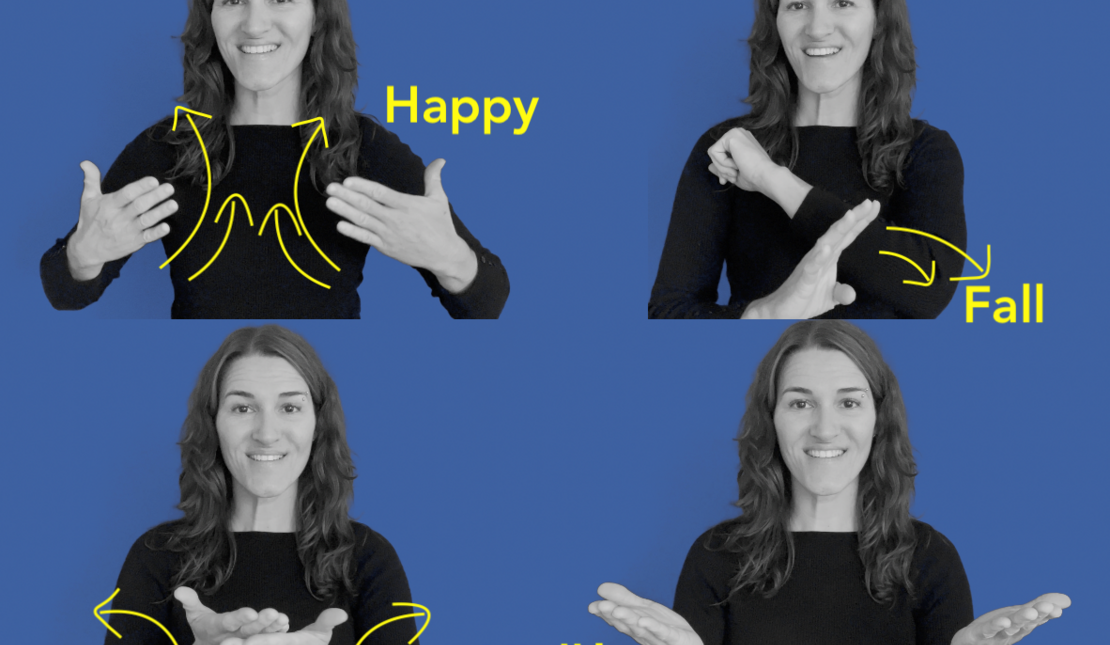 By Jodi Birley
On September 23, 2021
Access & Inclusion
September 23rd is International Day of Sign Languages, an important day to support the cultural diversity of deaf people and other sign language users. The 2021 theme, declared by the World Federation of the Deaf, is "We Sign For Human Rights," highlighting how each of us – deaf and hearing people around the world – can work together hand in hand to promote the recognition of our right to use sign languages in all areas of life. 
American Sign Language (ASL) is the first language for Deaf and hard of hearing people across the United States and English-speaking regions of Canada, whereas French-speaking Canadians communicate using Langue des signes du Québec, or LSQ. We worked with our friend & Deaf interpreter Jodi Birley to put together the below helpful signs for this Fall. 
Happy Fall Y'all
Swoop up your hands inwards on chest twice for "happy"
Brush against your left arm with an open right palm downwards twice for "Fall"
Place your right hand on top of your left palm facing up, then separate the two hands palms up and fan sideways for "y'all".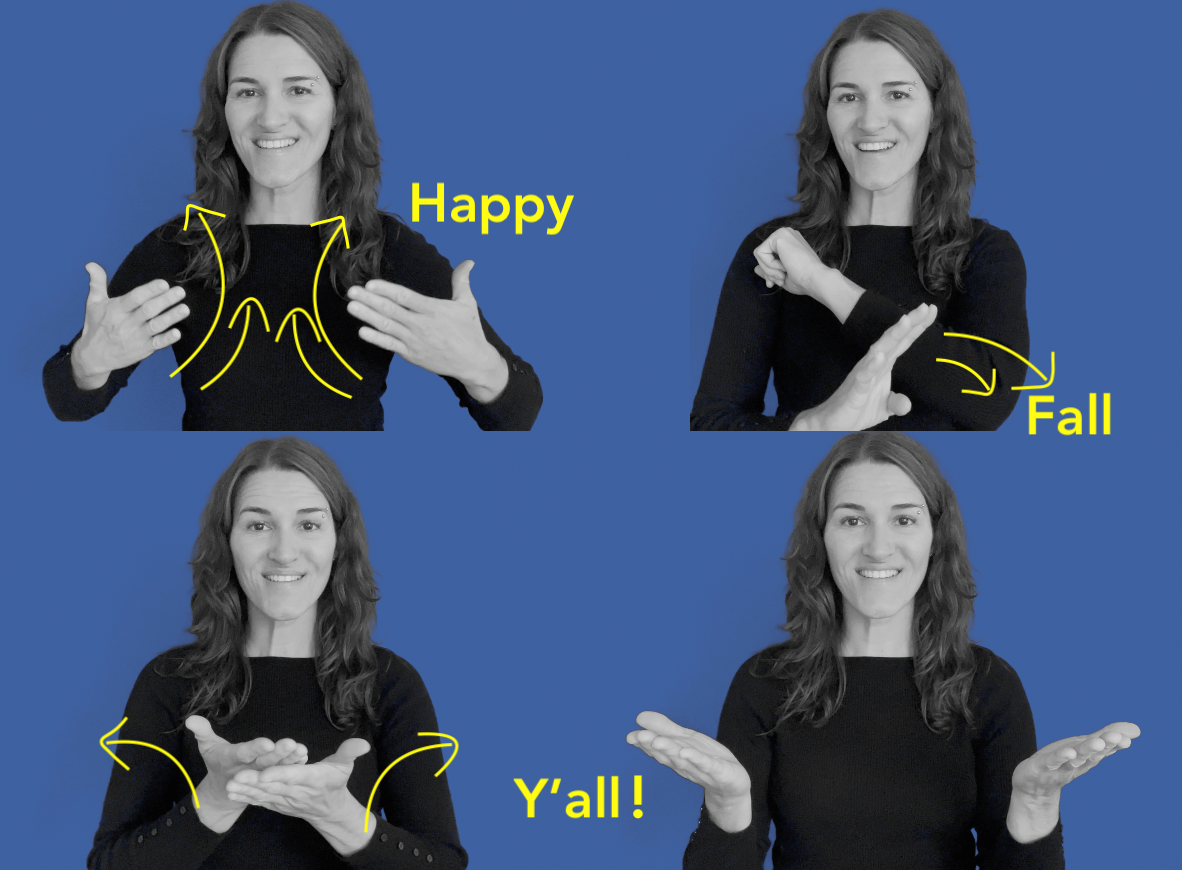 Have you voted for Canada?
Hook your right index finger to make a question mark (as in asking) and raise your eyebrow.
Bump your right thumb on your chest on the right side twice for "Canada"
Gesture the motion of putting a ballot with your right hand into your left fist for "election/vote"
Point your index finger towards the other person with raised eyebrow for "have you"
With your palms up, swoop down and invert your palms towards the other person for "done?"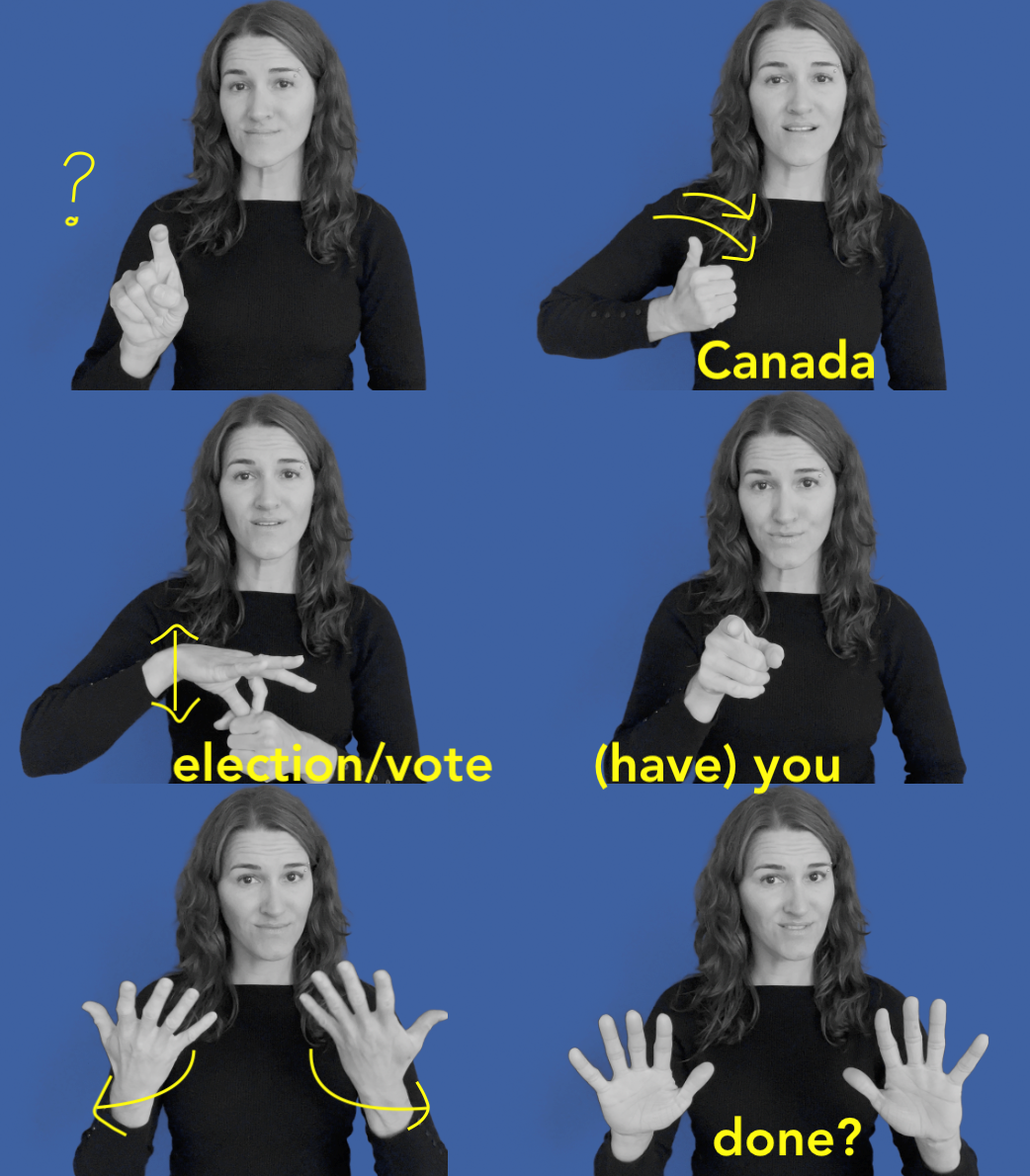 Sign Language for All! 
Fist your left hand and alternate with your right like a baseball pitcher for "sign language"
Point towards your forehead and inverse it outwards for "for"
Gesture your palms outwards and to your right for "all"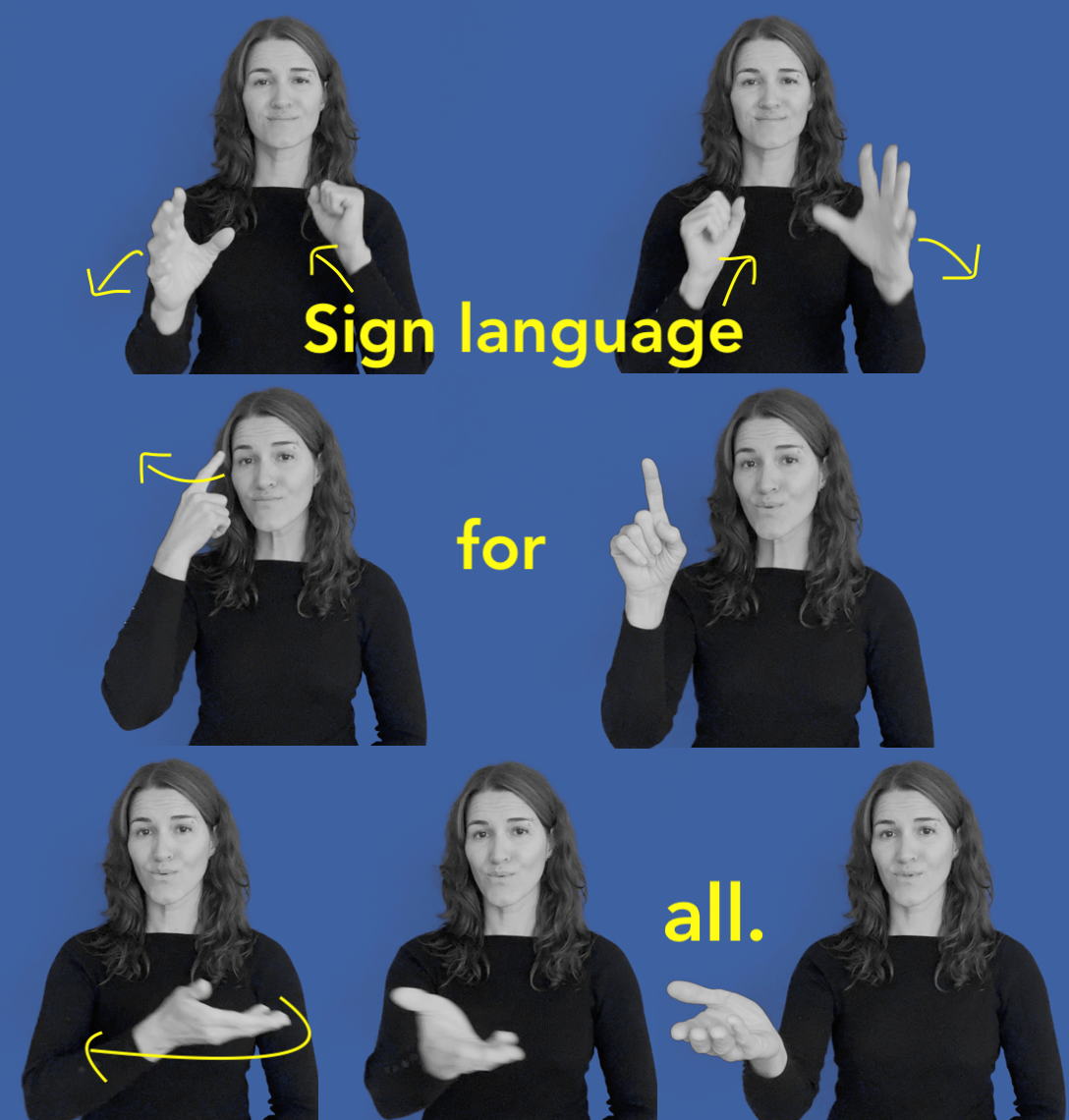 To Sign is Human
Cycle your index fingers inwards for "to sign/signing"
Gesture your right index finger by your chin and move it forward and away from you for "is"
With both of your palms towards you, pull them down towards your waist for "human".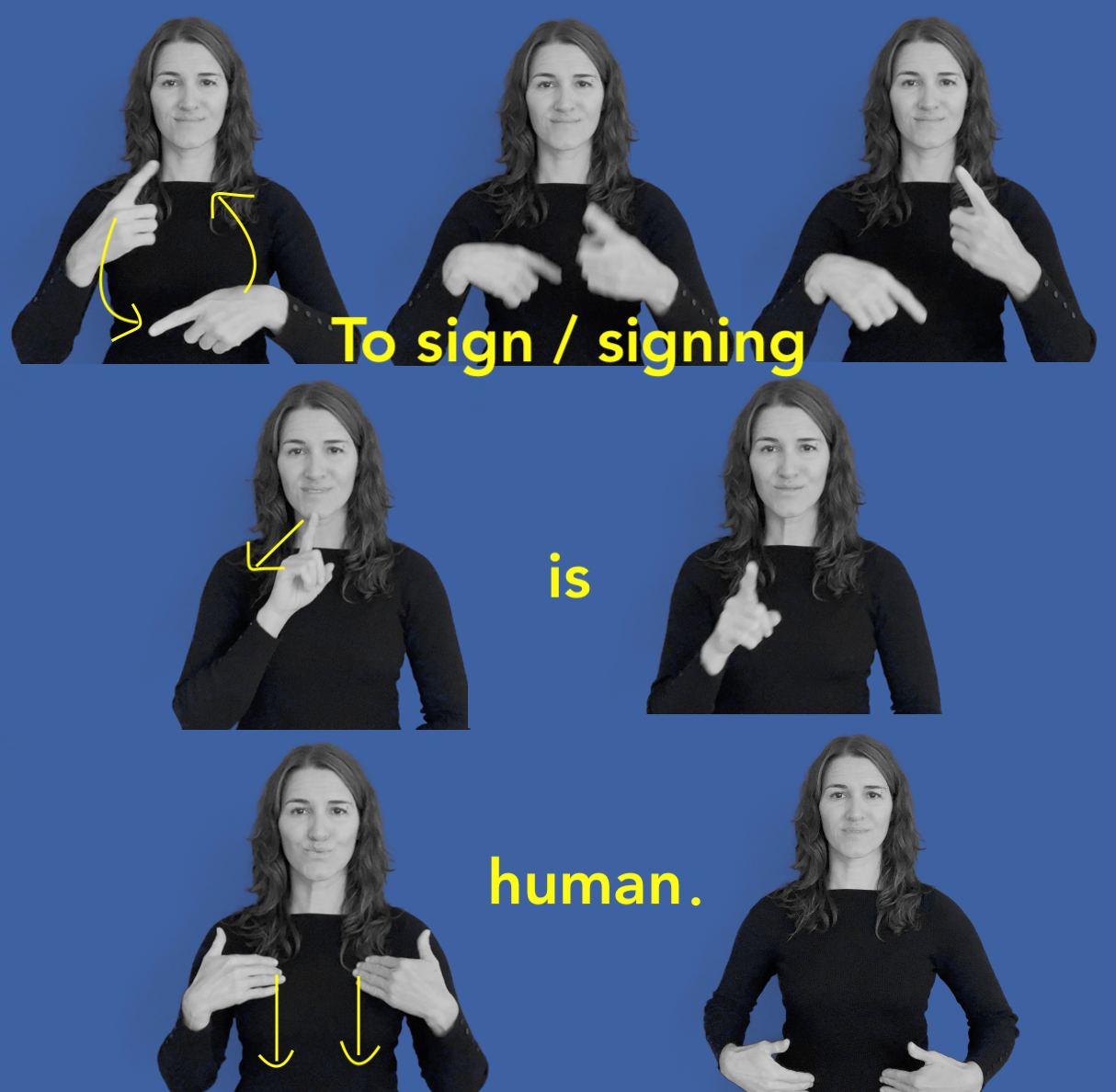 And one more, just for fun!
RHF is Awesome!
To sign the letter "R": Cross your right middle finger over your index
Next, to sign the letter "H": Point your right index and middle fingers towards your left
After that sign the letter "F" by using the "OK" gesture by forming an O shape with your index and thumb.
Like the hand of a baseball pitcher, motion and swipe sideways twice for "awesome".