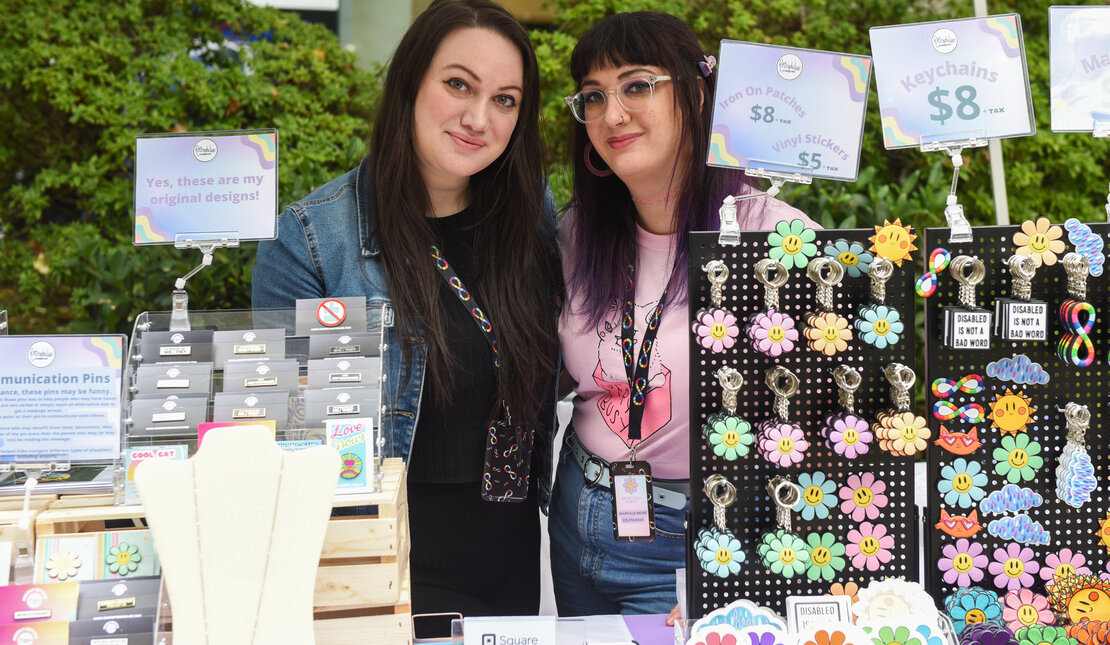 By Rebecca Blissett
On August 30, 2022
Access & Inclusion
If opportunity doesn't exist, then create it. 
This was Margaux Wosk's feeling when they founded the We Belong! Festival, a craft fair featuring the works of disabled and neurodivergent people, held on Saturday, August 27, in downtown Vancouver, B.C. The name – We Belong! – is a pointed comment about how often people with disabilities are left out due to physical and attitudinal barriers. 
"There's this idea that disabled people can't be successful, or be entrepreneurs, and that they have to rely on the government for income," said Margaux, who is autistic. "But it's because of the barriers in their way that make it impossible to achieve independence. We exist, and we are here. Just oftentimes, we are not visible." 
Margaux runs a small business called Retrophiliac that specializes in enamelled 'communication' pins, jewelry, keychains, magnets, and patches all along the lines of disability, neurodiversity, and autism pride and is available across Canada and the United States. Margaux's sister Becky Wosk, who has an arts and entertainment management background, helped with festival's promotion and ensured it ran smoothly.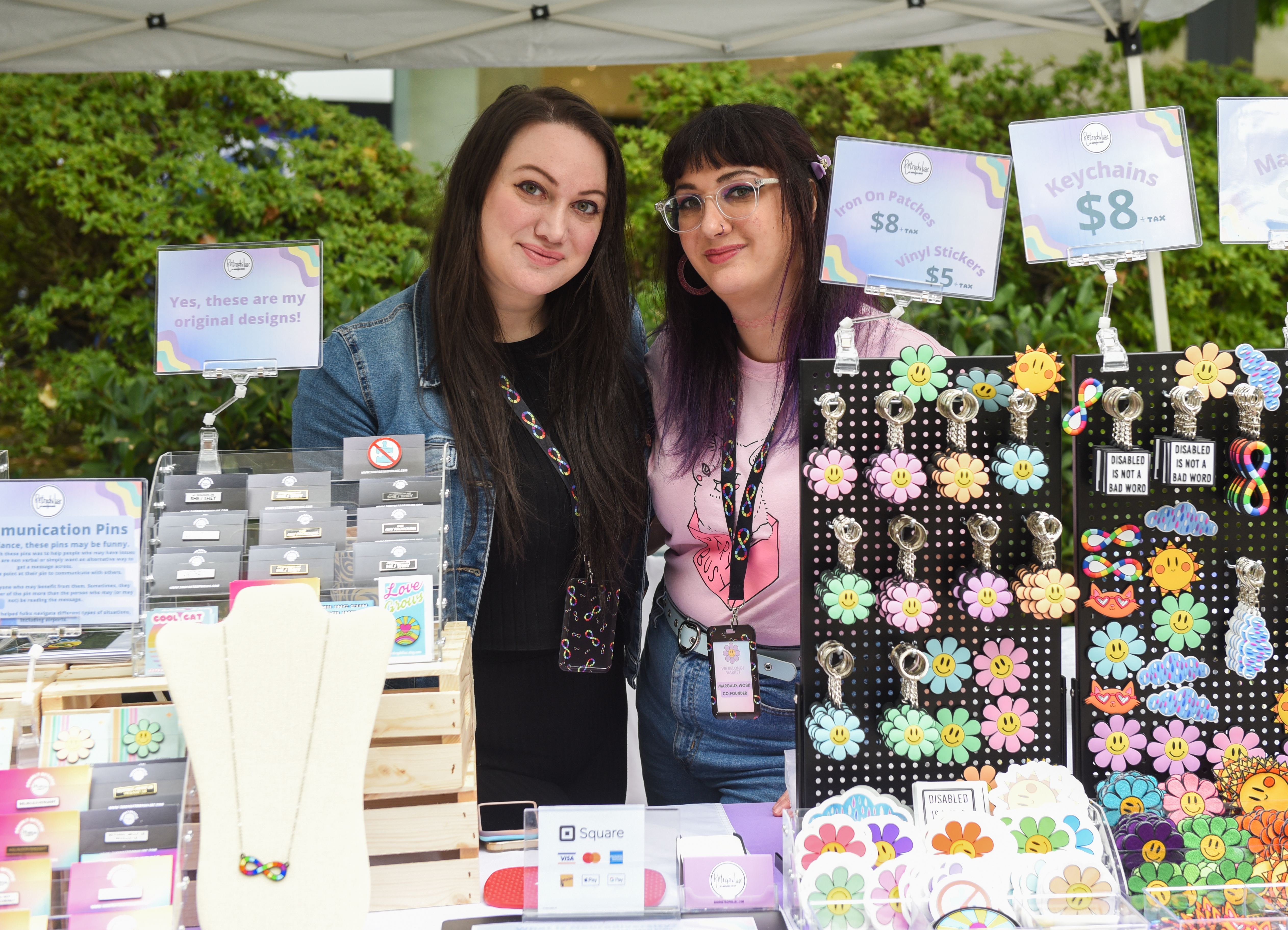 Margaux is so passionate about entrepreneurship and the empowerment it provides people that they want to shine a spotlight on crafters with disabilities. They successfully applied for a Downtown Vancouver Business Improvement Association Vibrancy grant with the idea of removing as many barriers to participation as possible. We Belong! was held in the plaza near Canada Place called Lot 19 and is accessible for those with mobility disabilities. The festival in itself was accessible as all 13 exhibitors were not charged to attend unless they were in the financial position to do so, unlike many other craft markets. 
"There's so much untapped potential," Margaux added. "So often people believe we require a middleman to get jobs. But we should be empowered to work for ourselves because that's the most controlled environment that there is."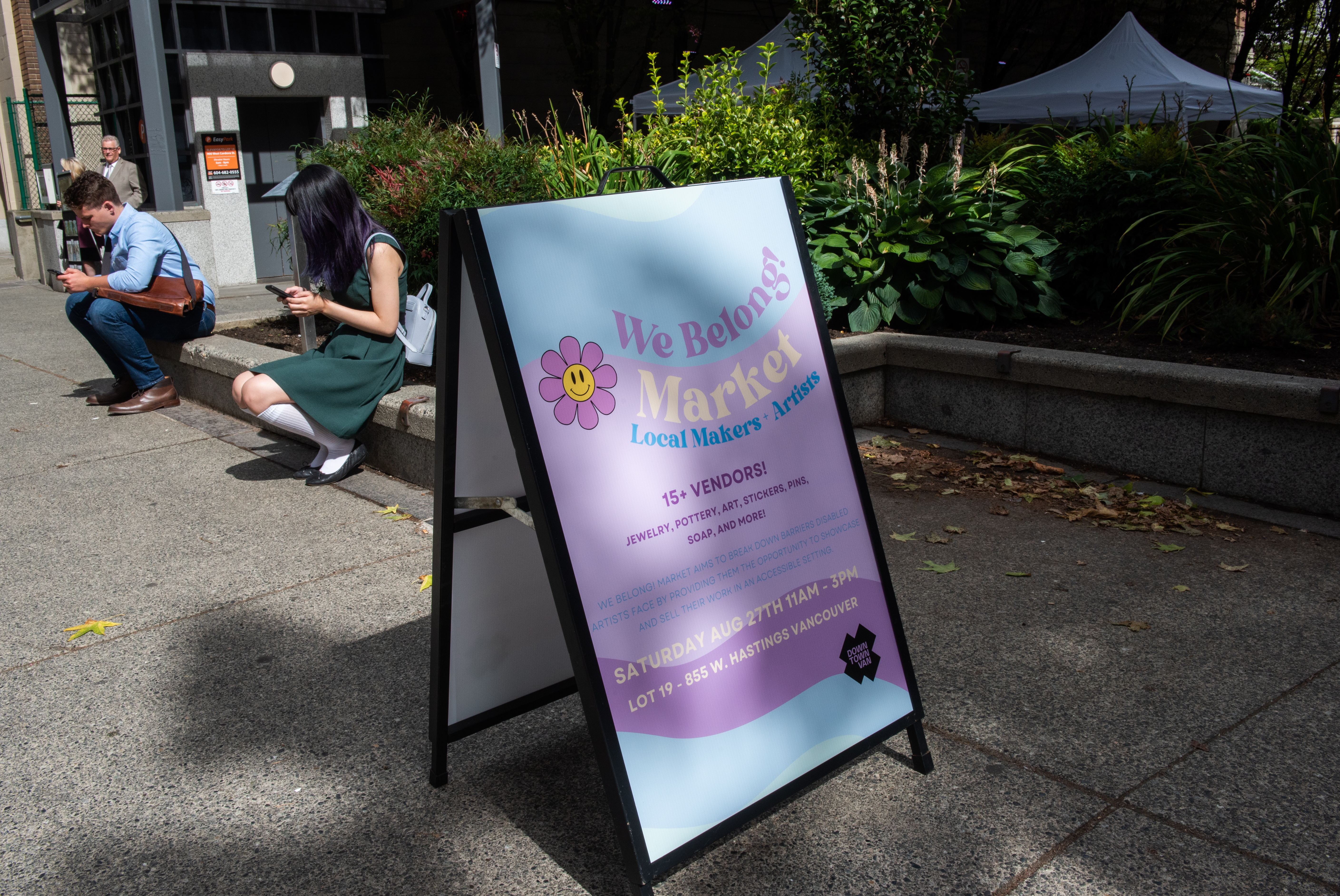 Consideration for Accessibility 
Kirsten Hatfield was one of the exhibitors at We Belong! Kirsten is a Vancouver-based artist who uses a wide range of materials centered on painting with intoxicating blends of colour. As somebody who is chronically ill, she said she has accessibility requirements which often go unmet by organizers of other fairs and markets. 
"I've had a lot of negative experiences where I ask about chairs or anything about accessibility, and it is always brushed aside," she said. "A lot of festivals won't even post accessibility information. Or they will post that the information is coming, but it never actually does". She added that if venues did an accessibility audit, disabled people would feel much safer, knowing the space is accessible.  
Kirsten feels barriers in the built environment exist because people don't think about what it's like to have a disability. Further, they don't want to think about it. "We all become disabled at some point in our lives," she added. "I think it reminds people of their own mortality so they don't think about accessibility."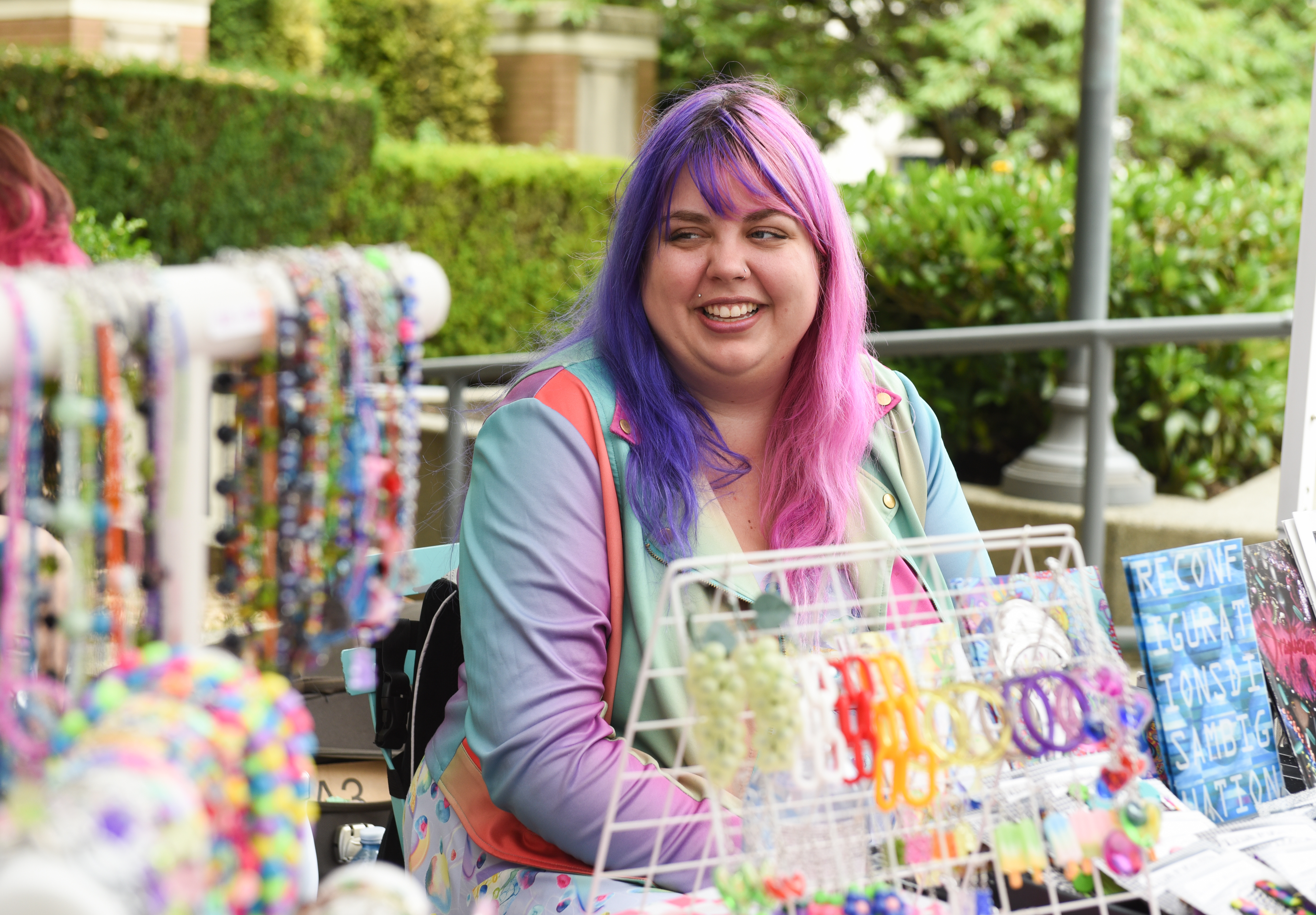 Exhibitor Naomi Grace brought her plant-based lifestyle brand called Melanin Rising to We Belong! Her work celebrates the creatives of the African diaspora through fashion, education, and community. She said she appreciated the accessibility of We Belong! because she could unload her wares during set-up without worrying about stairs. While the constant buzz of downtown noise overwhelmed her senses, Naomi thoughtfully put forth the question: "Is it a disability? What is a disability, really?"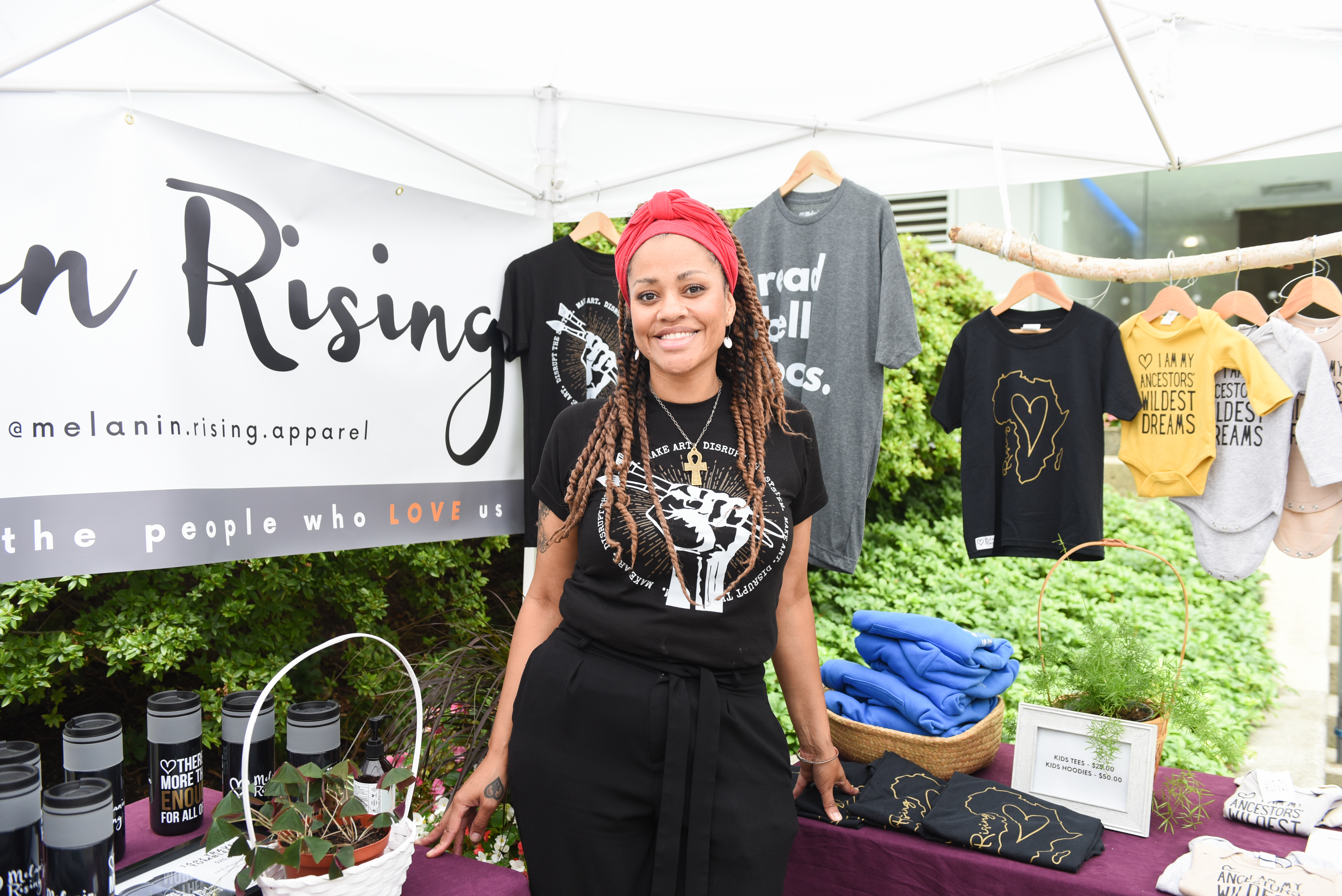 Shining a Light 
Disability is a different way of existing. If we move the focus from people to how the world is created, we remove the unrealistic expectation of one-size-fits-all. Margaux said they are increasingly speaking up for people with disabilities because they are tired of decisions being made for them, and others like them. 
"It's said that hiring disabled people is good for business because it increases the bottom line. But I don't want to be used as a pawn. I want to be making money and I want other people with disabilities to have the opportunity to make money," they said. "We don't have to be limited to just being an employee. We can be whatever we want. I want to see more people with disabilities in charge; I don't want able-bodied people making decisions based on what they think I want."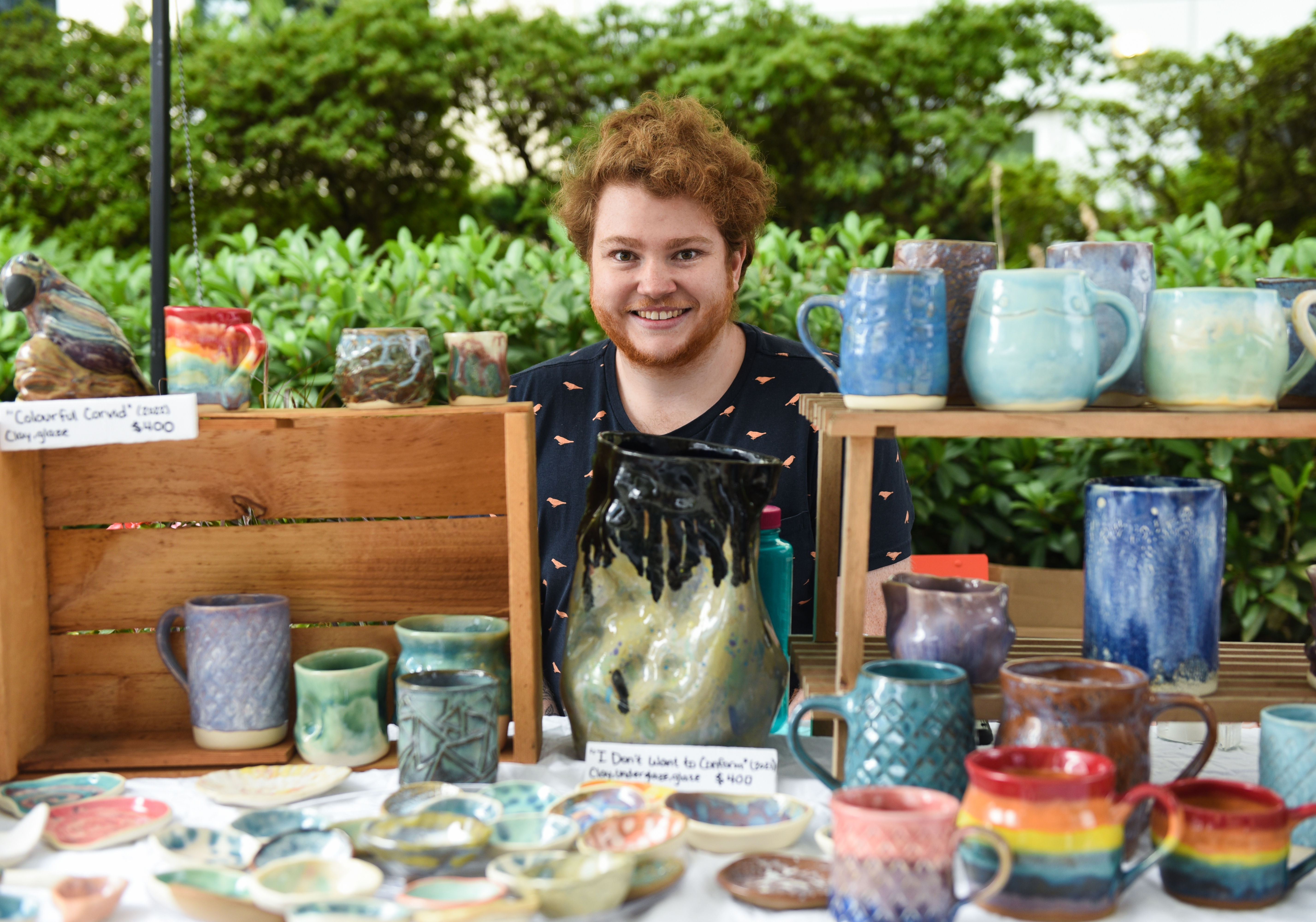 Margaux said there needs to be a focus on enabling people with disabilities to be entrepreneurs by providing resources such as caseworkers, mentorship programs, and grants. In the meantime, they will continue pushing for opportunities such as the creation of the We Belong! Festival which they hope will be a regular occurrence. 
"Through this festival, I have seen so much graciousness. I've seen talent that I knew was there but needed to be brought to the surface," they said. "This is the visibility we need, but it can't start and end here. This needs to be the beginning of something much larger because the stigma is there but if people can see that we can contribute to society, then they may think less negatively of us."