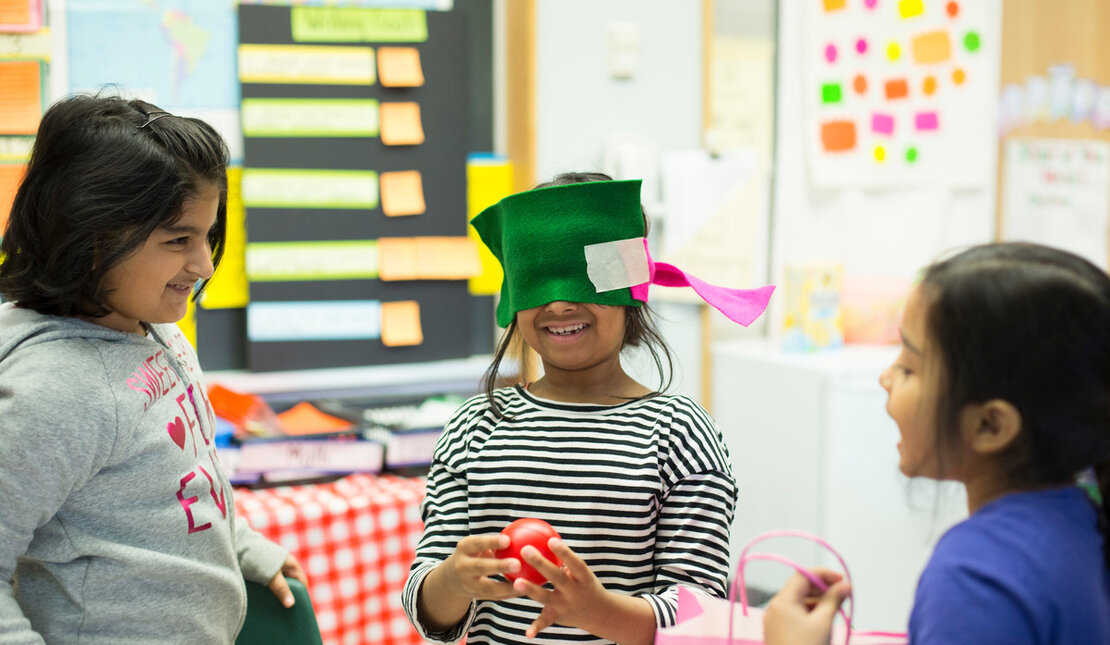 By RHF
On November 13, 2019
Access & Inclusion
Tips on creating a supportive environment for students with disabilities
Emily, a young adult from Richmond, BC, looks back on her high school sewing class with relief that it's over—not because she didn't like sewing, but because she wasn't allowed to. Despite being ready, willing, and able, her teacher told her that she couldn't because she was in a wheelchair. This caused confusion for Emily and her friends "My legs are disabled, not my hands," she says. Cooking class took on a similar form. While she was perfectly capable of putting on an apron herself, her teacher insisted on doing it for her.
We can all agree that the classroom should be a place where students feel included and equal, so how do we equip ourselves to avoid situations like the above? And how should you approach disability and inclusivity in your classroom? Below are some useful strategies to ensure all your students feel included. 
Don't assume
The mistake that Emily's home economics teachers made was that they believed they knew her abilities better than she did. It's important to trust that your student knows their limitations, or if a younger student, their parents do. Let them gauge where they're comfortable rather than prescribing what they can or cannot do.
Ask what their needs are
If you have a student in your class with a disability, come up with a list of questions at the beginning of the year to help you understand their specific needs. This will help determine if your lessons will be inclusive or not, and give you ample time to adapt your lessons to their requirements. And make sure it is an ongoing conversation. 
"Adapting lessons day to day, and even minute to minute, is crucial to meeting the needs of all students in the inclusive classroom," says Aja Coe, a Grade 7 Social Studies and Language Arts teacher with Rocky View Schools in Alberta. Coe is a contributor to Flexible Pathways to Success—a project which identified factors that contributed to the implementation of technology in classrooms to support students with diverse cognitive abilities. "It is important to level the playing field by removing barriers so every student has the opportunity to be successful and gain confidence at school," she adds.
Equal treatment
Emily's woodworking teacher provided excellent support. He not only had a conversation with her after class about her abilities, he also went through each wood working machine to see if she could use it and made sure they could adjust it to her needs.  
There were many times in other classes that Emily would receive no penalty for handing in something late. While dodging late marks is the dream of many students, for Emily, she just wanted to have the same rules and consequences as her classmates. In woodworking, Emily had to do all the assignments just like everyone else, and she would receive late marks if a project was past the due date. 
Any student, regardless of physical ability, may require adjustments to their assignments, but having a disability doesn't automatically make this so. "I do a lot of reading and writing pre-assessments at the beginning of the year so I have a clear understanding of each student's individual strengths, as well as the areas of growth," says Coe. "These assessments help inform my instruction so I can ensure I am teaching to each student' individual needs, regardless of whether they are at, below, or above grade level."
Do a resource audit
We're all familiar with the educational videos available to warn students against unsafe work conditions or impaired driving. Many of them are comically outdated, with bad effects to boot. While an 80s soundtrack is harmless, older resources could be sending the wrong message.
Emily had to watch a video like this in one of her classes. In the main story, a victim of a driving accident was injured, leaving them to rely on a wheelchair to get around. The video portrayed using a wheelchair as the worst thing that could happen to you. Many people who use wheelchairs don't feel this way, and messages such as this can create unwanted pity.
Whether you have a child with a disability in your class or not, it is important to take stock of your resources before the school year commences. If resources are portraying people with disabilities as the "other," this will further alienate students who may already feel different.
Tools for teaching inclusion
While you don't want to single out an individual student, having discussions and lessons about disability, inclusivity, and equality can help foster a more compassionate and inclusive environment. 
The Rick Hansen Foundation School Program (RHFSP) is a great place to start when it comes to incorporating these conversations into your lesson plans. All resources are available for free in both French and English, with age-appropriate lesson plans for Kindergarten to grade 12. Each toolkit has a variety of lessons and activities to get your students thinking about inclusion, and each one is designed by educators and align to provincial curriculum.
It's a learning process
An openness to tailoring lessons, changing the layout of your classroom, and ongoing conversations will ensure your classroom environment includes all students and ensures their success. And don't forget you're not alone: there are endless resources out there to support you as you foster compassionate behaviour and leadership among your students. 
Register with RHFSP to become a part of a Canada-wide community of educators committed to inclusive teaching, and download the latest resources today.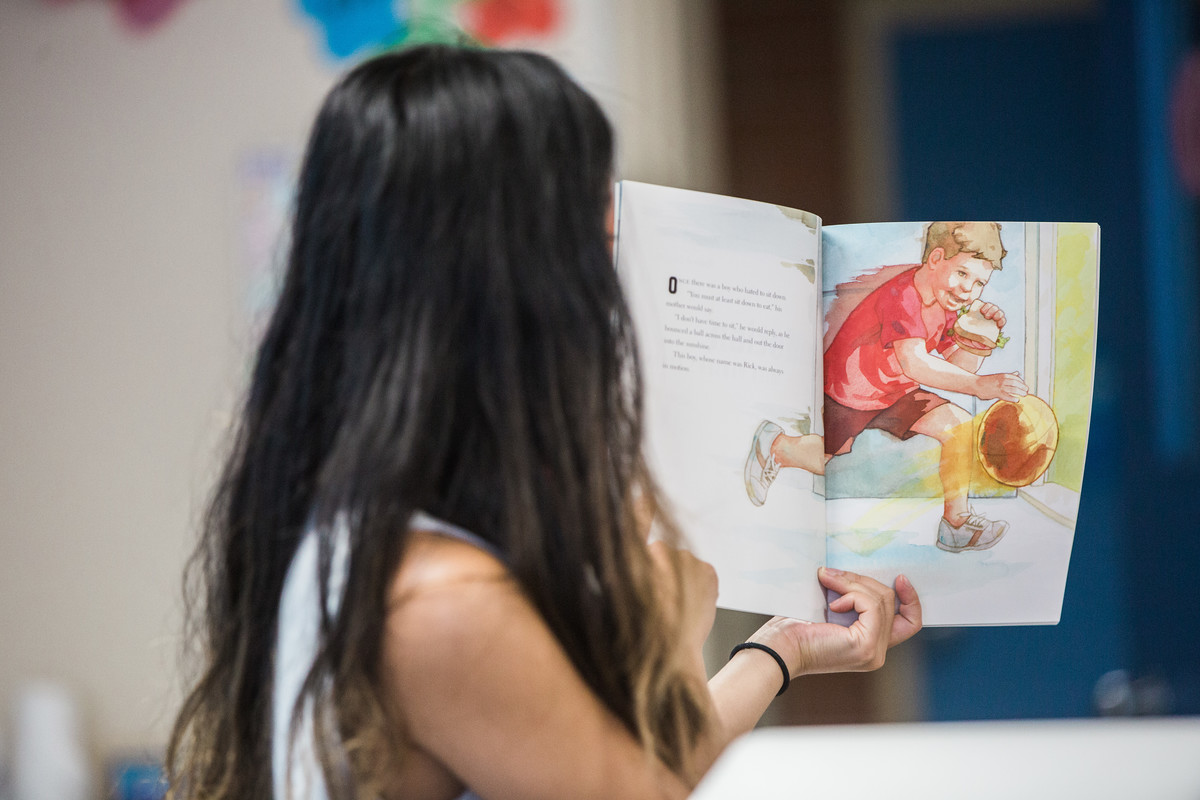 ---
Universal Design for Learning: Quick tips
There are many simple things you can do to ensure the physical features of your classrooms and resources support students of all abilities. Here is a sample of tips from RHFSP's Teaching Strategies for the Inclusive Classroom Toolkit. 
Teaching Students who are Deaf
Support verbal instructions with print and/or visual aids.
Provide lesson materials, such as vocabulary lists, in advance.
Teaching Students who are Blind
During discussions practice having speakers identify themselves. Address students by name so a student who is blind knows who is speaking.
Understand orientation and mobility needs for navigating the classroom and common rooms.
Teaching Students who have a Physical Disability 
Provide enough space for a wheelchair between desks and tables and ensure there is enough room for knee clearance under tables and desks.
Ensure resources are visible and within reach. For example, books, school materials, coat hooks and cubbies should be no higher than 103.6 cm.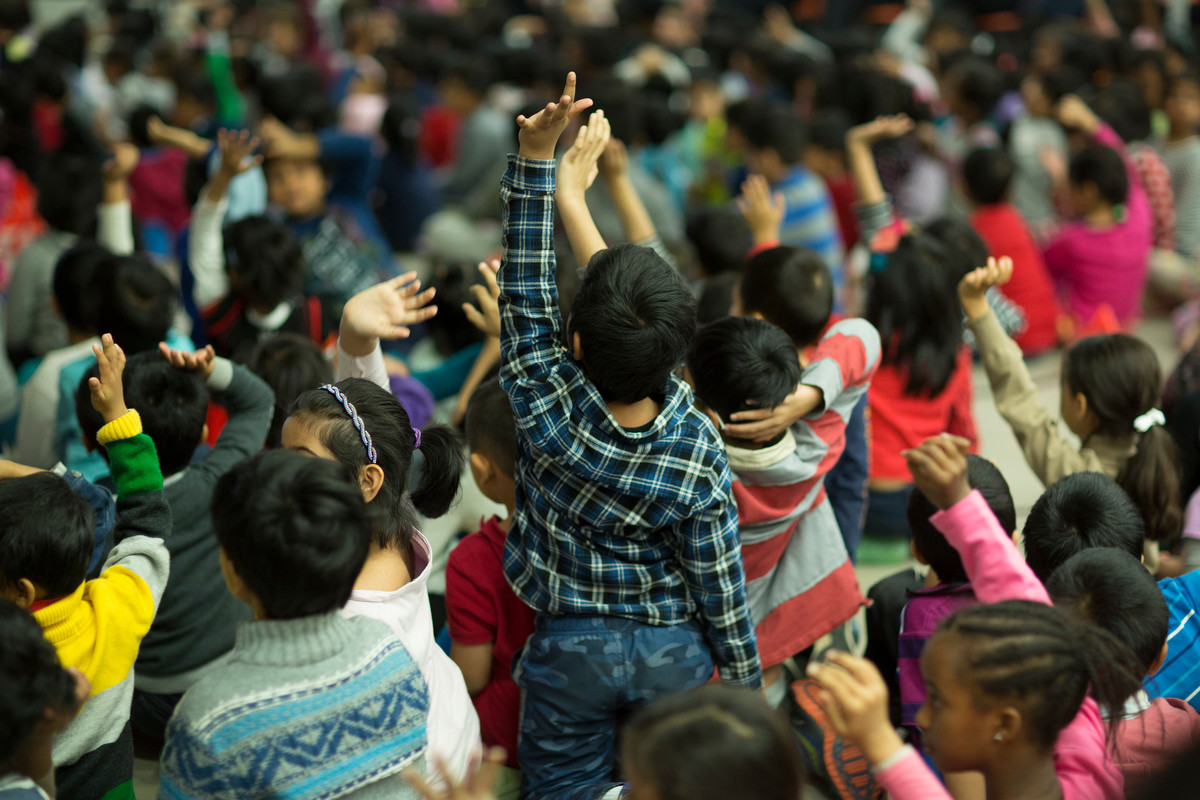 As originally published on EdCan Network's online magazine, Education Canada.