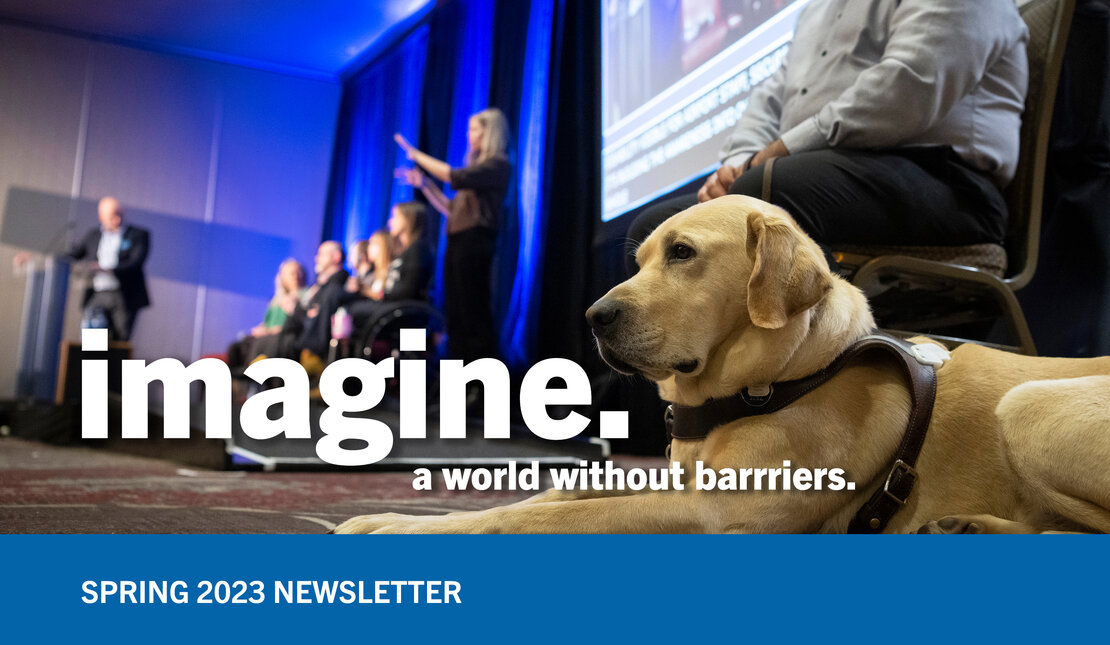 By RHF
On May 23, 2023
RHF News
The latest updates on the programs at the Rick Hansen Foundation for Spring 2023.
A Message from Brad
As the promise of the Accessible Canada Act (ACA) begins to show real impact on federally regulated entities, individual provinces are now updating their own accessibility legislation to better align with the new federal standards being developed in support of the ACA. The result is different codes and requirements from province to province and even municipality to municipality.
It has never been more important to have a standard way of measuring the level of access being provided. This means using common language and common methodology rooted in standardized training. While the demand for accessibility steadily increases as the ACA aims to achieve a barrier-free Canada by 2040, Rick Hansen Foundation Accessibility Certification™ (RHFAC) has emerged as the national benchmark of meaningful access for people with mobility, vision, and hearing disabilities. This would not have been possible without your support.
In addition to strong legislation, building an inclusive and accessible Canada will require social change matched with an industry-wide, culture shift that prioritizes access as part of the typical design process. Our national goal of a barrier-free Canada relies on the direct involvement of people with lived experience, making good on the Nothing About Us Without Us principle.
Yet, as you'll learn more about in the following pages of this newsletter, change is no less reliant on your continued support to help drive this culture change to a better future.
Thank you for being a part of this movement to improve accessibility and inclusion.
Brad McCannell
Vice-President, Access & Inclusion
Rick Hansen Foundation
---
In This Issue
Sparking Change Through Leadership
Building Together
Going for Gold
Increased Awareness = More Inclusive Attitudes
Connecting with Students
Helping People Heal Globally
The Doorway to Accessibility, Safety, and Security
A Legacy with Lasting Impact
---
Sparking Change Through Leadership

It will take Many In Motion to achieve our collective goal of societal change. Your support means the Rick Hansen Foundation (RHF) can advocate and enable conversations between business leaders and governments, disability community leaders, and the public.
When inclusion and accessibility are part of policy, 1 in 5 Canadians who have a disability will have the same opportunities as everyone else. 
Brad McCannell, RHF's Vice-President of Access & Inclusion, is applying his expertise in accessibility everywhere he can. He's on the board of Accessibility Standards Canada, a departmental corporation created under the ACA committed to creating accessibility standards for federally regulated entities and federal organizations to achieve a barrier-free Canada by 2040. In his home province of British Columbia, he is helping to create accessibility standards for employment and service delivery as part of the Employment Accessibility Standard Technical Committee under the Accessible British Columbia Act.
RHF CEO Doramy Ehling is on the committee of national disability organizations working on a collective advocacy platform to make Bill C-22 a reality. This new Canadian Disability Benefit will help many people with disabilities who are living under the poverty line, especially relevant with today's rising costs of living. The Bill goes for Royal Assent in June 2023.
---
Improving Access
Building Together

RHF hosted the in-person and virtual Accessibility Professional Network conference on March 1 & 2, 2023. #APN2023: Building Together presented by Royal Bank of Canada featured a fantastic line-up of keynote speakers and sessions that inspired conversations around removing barriers for people with disabilities.
Over 400 attendees from across Canada learned from notable people such as Michael Gottheil, Accessibility Commissioner for the Canadian Human Rights Commission and Stephanie Cadieux, Chief Accessibility Officer for the Government of Canada.
100% of post-survey respondents said they would recommend attending the APN conference to a friend or colleague

8.7/10 - the average conference rating given by attendees
"The biggest takeaway was the indescribable feeling of everyone in the room being on the same page with the same goal. It's been years since I've felt that."
- Arnold Cheng, #APN2023 conference attendee
---
Improving Access
Going for Gold
The City of Vancouver, B.C. has mandated that all newly built municipal facilities achieve RHFAC Gold to help ensure the city is welcoming and inclusive for people with disabilities. This announcement is part of the city's first Accessibility Strategy, which was adopted by Vancouver city council in July 2022. The strategy is guided by community engagement and members of the Persons with Disabilities Advisory Committee. As part of ongoing accessibility education, 12 City employees will receive RHFAC Training.
CN Tower in Toronto, ON, is one of Canada's most iconic landmarks, attracting two million visitors annually. It is now also one of the most accessible tourist attractions after achieving RHFAC Gold. After receiving a rating in 2017, Canadian Lands Company, the corporation responsible for CN Tower, implemented learnings from their scorecard to help them achieve Gold certification and ensure their attraction is welcoming to people of all ages and abilities.
"By making accessibility updates to the CN Tower, the dwell time in our building has increased. People are calmer, happier, and more willing to spend time in our retail store, more than doubling our annual retail sales. So, not only is improved access the right thing to do, but it also makes good business sense."
- Peter George, Chief Operating Officer, CN Tower
---
Increased Awareness = More Inclusive Attitudes

RHF hosted a live panel discussion titled The Power of Inclusive Allyship to commemorate International Day of Persons with Disabilities, which takes place annually on December 3. The conversation featured allies, advocates, and people with lived experience of disability who offered thoughtful perspectives and suggestions that more than 400 attendees could take to become allies themselves.
88% of attendees came away with a tangible action, such as understanding the individual needs of a person with a disability.
RHF's Power of Inclusion series is part of our commitment to raising awareness about the potential of people with disabilities and removing attitudinal barriers from coast to coast. By uniting diverse perspectives, we create a stronger understanding of the lived experience of people with disabilities and how we can all contribute to removing barriers. Learn more about the Power of Inclusive Allyship through a recap on our blog at RickHansen.com, where you'll also find a recording of the event.
---
Empowering Youth
Connecting with Students

The RHF School Program (RHFSP) hosted youth across Canada in an engaging conversation featuring past RHFSP Difference Maker of the Year award recipients. This interactive webinar, titled Youth Exchange: Be A Difference Maker, was held on Feb. 23, 2023, to commemorate the nationwide Pink Shirt Day, to an audience of secondary school-aged youth.
Participants contributed to the discussion with their ideas of advocating for accessibility. Many suggested asking their favourite restaurants to build a ramp at the front entrance. Others said they're committed to learning American Sign Language, and others still wanted their communities to do a better job with snow removal for people with disabilities.
A question posed during the Q&A period that sparked conversation was, "What is one thing we should know about offering help to someone with a disability?"
"First, be respectful with your words. Words are important. Second, don't make any assumptions. Instead, ask and learn. Have an open mind," responded panelist Lucy Diaz.
The webinar is yet another valuable resource offered to educators and community group leaders as part of our online resources of lessons, activities, and presentations. These materials show young minds the value of human differences, which helps develop empathy and goes a long way towards creating an accessible and inclusive Canada.
42% of Canadian youth with a disability have experienced bullying at school*
* Educational Experiences of Youth With Disabilities; StatsCan 2019 https://www150.statcan.gc.ca/n1/pub/11-627-m/11-627-m2019049-eng.htm
---
Helping People Heal Globally

Dr. Andrei Krassioukov is a researcher at the International Collaboration on Repair Discoveries (ICORD) who recently joined a team assembled by the World Health Organization (WHO) to help establish a Ukrainian national spinal cord injury rehabilitation centre in the Rivne Oblast province in western Ukraine for military personnel injured during the war.
While many of Dr. Krassioukov's day-to-day experiences were similar to life as a rehabilitation doctor in Canada, some parts were distressingly different—especially treating patients who had experienced horrific multi-trauma battlefield injuries.
"These are young men who don't have homes. Their homes are under siege or have been totally destroyed. This is one of the most challenging and heart-breaking situations I have faced,"
– Dr. Krassioukov.
Your support allows RHF to continue to provide funding to organizations such as ICORD that are tirelessly working toward the cure and care of spinal cord injuries.
---
The Doorway to Accessibility, Safety, and Security
Door and Hardware Institute (DHI) Canada has supported many charities. But the Canadian arm of this international organization decided to concentrate their fundraising efforts to support RHF.
"The door and hardware industry is the gateway for accessibility," said Carolyne Vigon, DHI Canada's executive director. "Advances over the years have greatly improved accessibility when entering and exiting a building, and our commitment to fire safety and security for all is the mandate of the industry."
DHI Canada helps educate industry leaders and practitioners in codes and standards, including barrier-free practices, and RHF is grateful for their support in helping create a country where everyone can go everywhere. DHI Canada's generous donation of $10,000, raised through their membership at their September 2022 conference, will help RHF continue the important work of breaking down barriers for people with disabilities in the places where we live, work, play and learn.
"DHI Canada's commitment to providing accessibility, safety, and security for all Canadians is so closely aligned with the goals of RHF Accessibility Certification that it makes sense to support this great program," Vigon added.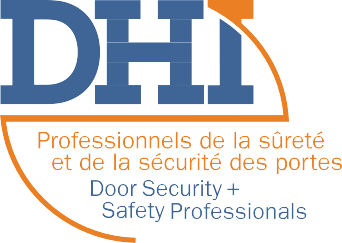 ---
A Legacy with Lasting Impact

Frances Vallance grew up in the rural community of Piney, Manitoba, along with her eight siblings during the Great Depression. Her grandparents immigrated from Iceland to the Canadian municipality that was settled by people of Icelandic descent, and their cultural tradition of "giving back to your community" was a value Frances carried with her for her entire life.
Frances settled in Vancouver, B.C., where she married Norman in 1965. In addition to volunteering for a children's charity, Frances kept abreast of the Rick Hansen Foundation's work after following Rick's Man In Motion World Tour during the 1980s. She left a generous gift to the Foundation in her will, reflecting her passion for the work of the Foundation along with her belief in giving back to her community to help others.
Frances passed away peacefully in her Vancouver home in 2021 at 92. By including RHF in her estate plan, Frances is benefiting millions of people in Canada by investing in initiatives that improve accessibility, increase awareness about the potential of people with disabilities, and support innovative research in the cure and care of spinal cord injury. We are incredibly grateful for Frances's thoughtful gift that will make such a lasting impact.
To learn more about leaving a legacy for people with disabilities through a gift of money or property in your will to the Foundation, please contact Sandra Pimpao at spimpao@rickhansen.com or visit www.RickHansen.com/Legacy
---

Yes! I will help build an accessible future for everyone, everywhere.