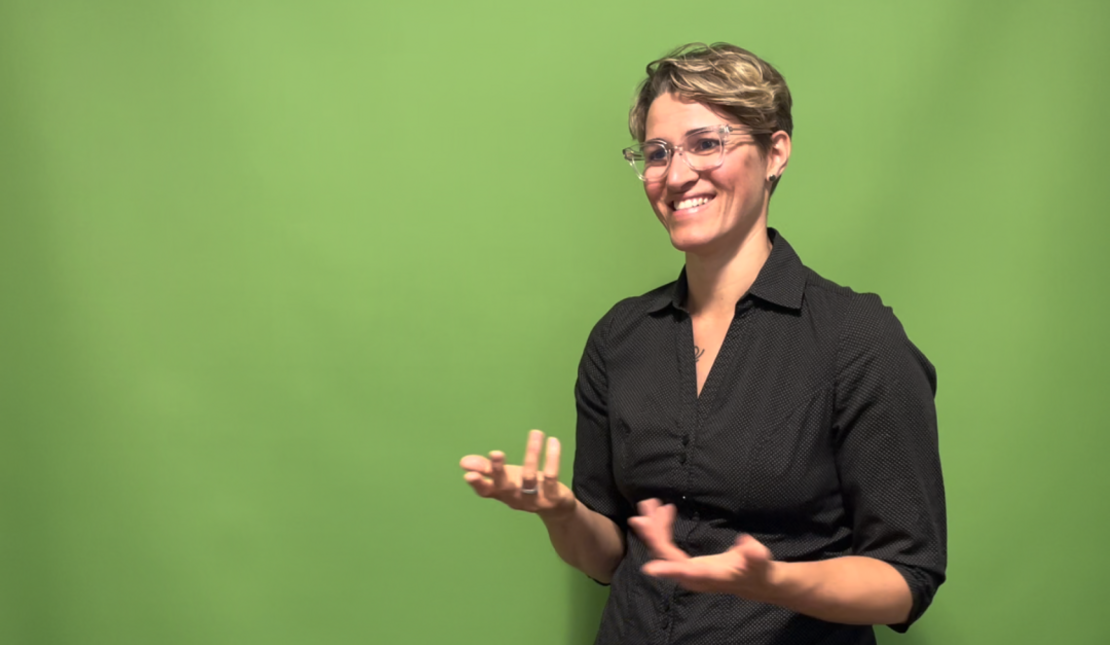 By Jodi Birley
On May 19, 2023
Access & Inclusion
For many signers, entering past the security gate onto the world's renowned Gallaudet University campus is like stepping into a haven that you never want to leave. The burden of communication barriers vanishes, and you suddenly feel light. Free to be authentic without the pain of communication awkwardness and constant advocating for your right to participate, learn, play, and grow as a contributing citizen in your language. I studied abroad at this university over twenty years ago. The world's only liberal arts university for Deaf and hard-of-hearing students in Washington, D.C., since 1864.
Growing up Deaf
Born deaf to a third-generation Deaf family and raised in a small city in the middle of nowhere in a province that frowns upon sign language (Regina, Saskatchewan), I was taught to believe that, to succeed, I must adapt and accommodate to the sound-dominant world. I have super peripheral vision and a strong foundation of sign language with zero speech skills, yet I was forced to wear hearing aids. I was told I should learn to listen and recognize the sounds and words spoken around me. Why? Apparently, "it will benefit me."
Really? Says who? Who has power over me? Can I not be myself? What's wrong with being Deaf, observing and learning through my eyes and freely expressing myself through my hands?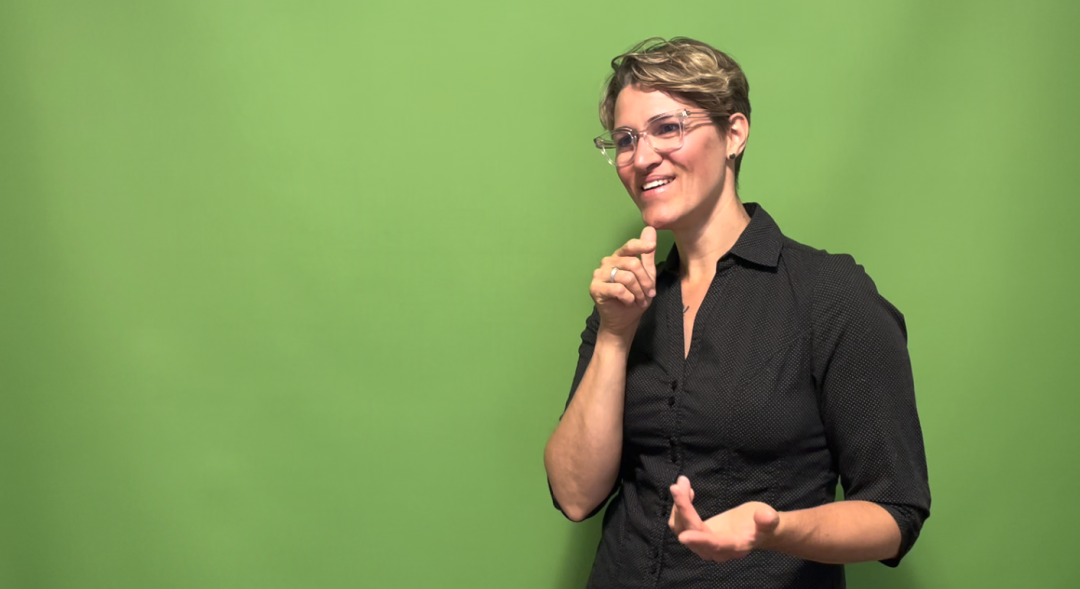 Few people realize I often pick up sounds before my hearing peers can because I can see and feel them. I'd move out of the way when I saw an object hurled at me in a reflection or a moving shadow. I would be the first to pull my vehicle over when I saw flashing lights in the rearview mirror before everyone could hear the sirens. Communication is primarily non-verbal anyway, so why must I be forced against my nature as a deaf person to fit in by wearing hearing aids? Who in society does this benefit?
Even in the 1980s, we had creative solutions that translated sounds into visuals. My home was a beautiful example and a haven for my deaf peers, who often loved to visit because… well, it's a Deaf house. We had a lighting alert system built into the house for the doorbell and the landline phone. We also had a TTY (teletypewriter) to make and receive calls, a closed captioning device connected to our TV 24/7 and an alarm clock with a flashing light next to the bed in all rooms. Our dining table was shaped in a circle (or sometimes oval when you add an extension), so we could always see each other signing simultaneously.
Now that I've seen and lived on the Gallaudet campus, I realize being Deaf is a way of being. We all have a reason and a right to exist freely. I then wondered: if there are visual solutions to sounds in the built environment that can benefit everyone, why can't we make the world more inclusive? We can all benefit.
Discovering DeafSpace
It was not until the early 2000s (around my junior year) that "DeafSpace" emerged and quickly became widely recognized and adopted in the United States. Coined by architects Hansel Bauman and Michelle Banks and inspired by Deaf artist and architect Christopher Downey, DeafSpace is "an innovative design philosophy that seeks to create environments that are more accessible and comfortable for Deaf and hard-of-hearing people." It is based on the idea that physical spaces can be designed with the needs of Deaf people in mind, considering their unique communication needs and their ability to interact with the environment.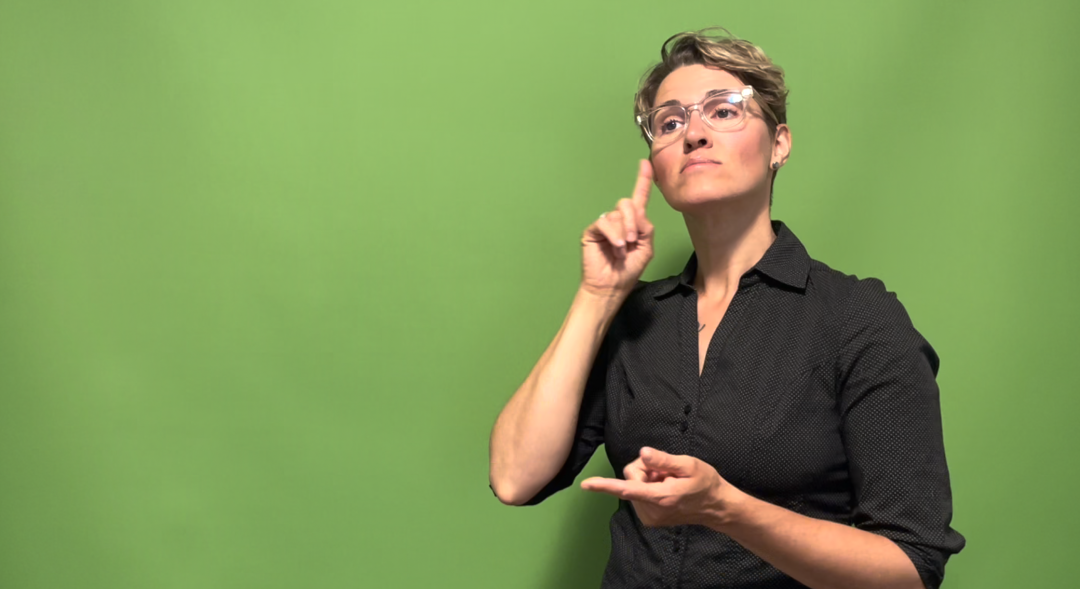 The principles of DeafSpace include visual access, sensory reach, mobility, and proximity. This approach has been used in various settings, such as public spaces, educational institutions, and workplaces. You can find plenty of DeafSpace examples by visiting Gallaudet University.
Visual access refers to the importance of having unobstructed views and clear lines of sight to facilitate communication through sign language (i.e. open floor plans, windows and mirrors).
Sensory reach refers to the fact that Deaf people rely on visual and tactile cues to navigate their environment, so surfaces, textures, and colours should be carefully considered (i.e. contrasting colours and hollow floors).
Mobility is also essential because Deaf people use sign language while moving, so spaces should be designed to accommodate this (i.e. wide hallways).
Finally, proximity refers to the need for spaces that encourage social interaction and community-building among Deaf individuals (i.e. classroom tables set up in circular patterns).
When I returned to Canada after obtaining my bachelor's degree in communication studies, I was re-entering the hearing world. I felt the shock of stepping back a couple of decades in time. I was worried until I connected with the Rick Hansen Foundation and learned about their inspiring advocacy work for people with disabilities, focusing on accessibility in the built environment. They've given me hope, and I am grateful to them for the opportunity to share my story with you.
Now is the time that I invite you to open your minds and incorporate the unique needs and perspectives of the Deaf community into the design process from the beginning. With DeafSpace, we can create a barrier-free haven where all members of society can fulfill their potential in an inclusive world that is purposefully designed for all of us. It will benefit not only Deaf people but also those with vision, hearing and mobility challenges.
Starting today, you can learn more about DeafSpace from these organizations: