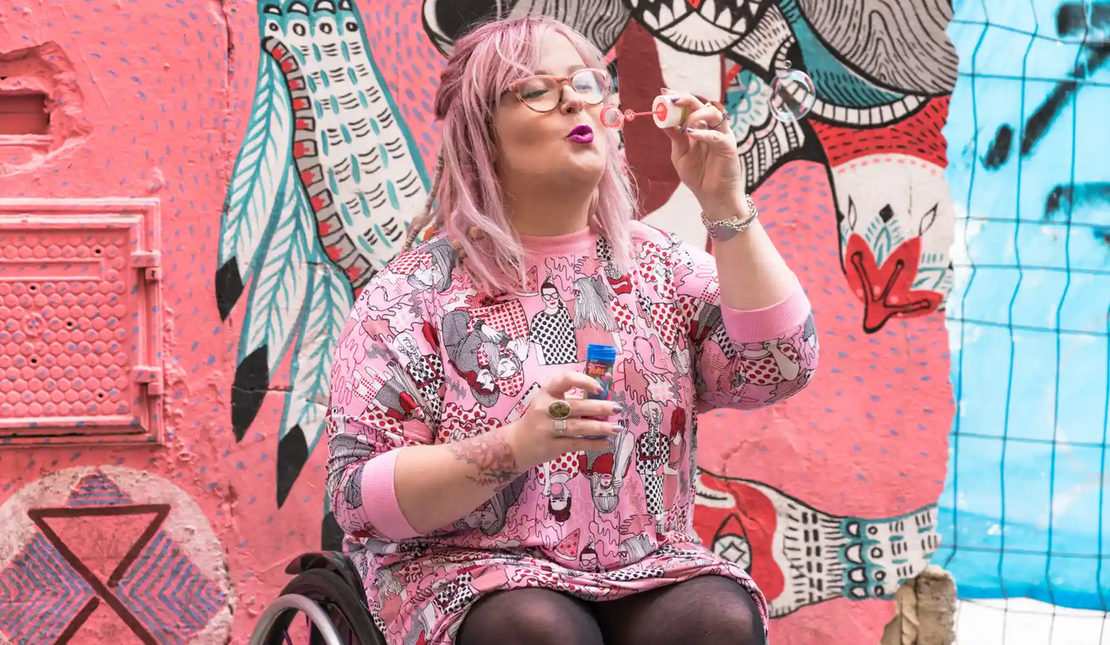 By Lindsay Malbon
On May 11, 2022
Access & Inclusion
Since the Covid-19 pandemic began in 2020, travel both locally and internationally has come to a standstill. As we begin to live with the pandemic and become more comfortable, many of us may decide to travel again. Living with a disability can make it difficult to travel but there are many places in the world that incorporate innovative accessibility features into their cities. 
Let's take a look at five innovative accessible places in the world.  
1. Historic Cobblestone Streets  in Breda, Netherlands 
Breda is a city of under 200,000 people and is approximately 1 hour away from Amsterdam. In 2019, Breda won the Access City Award in Europe. The Access City Award is through the European Commission and the award recognizes cities in Europe who have made significant accessibility improvements in their communities. The goal of the Access City Award is to inspire other cities in Europe to develop effective accessibility practices in their communities. Wilbert Willems, the Platform Chair for Breda for Everyone, attended the Rick Hansen Foundation's Accessibility Professional Network conference in 2021 to discuss the importance of creating accessible cities.
They shared: "The city's success lies in the realization that people are not disabled. The environment they live in is". We could not agree more.  
An innovative accessibility feature in Breda is the creation of accessible historic cobblestone streets. The cobblestones were pulled up, sliced widthwise, flipped over, and put back into the ground. This created a flat street surface for wheelchair users and people with mobility challenges while keeping the historical aesthetic of the medieval streets. Breda has examined over 800 shops and bars to check for accessibility which has led to many accessibility improvements throughout the city. Another interesting destination to visit is the Mastbosch which is Breda's forest. The Mastbosch is fully accessible for those in wheelchairs.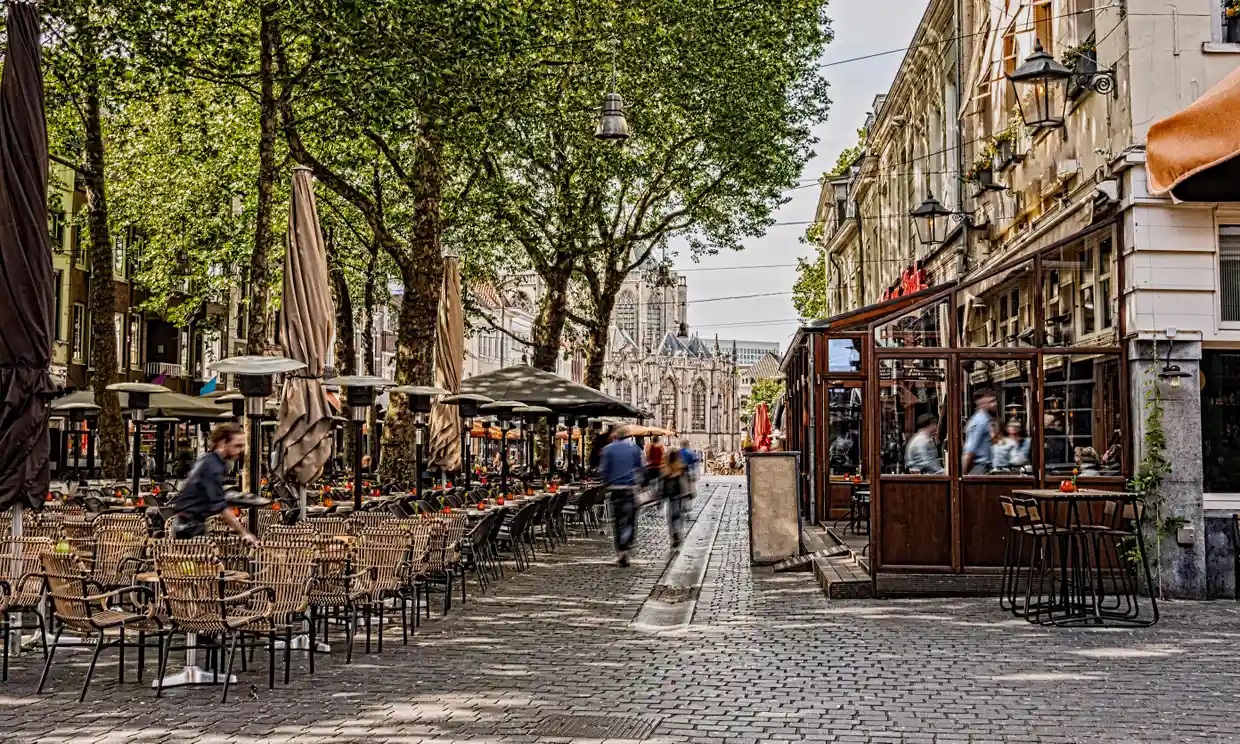 2. Tourist Attractions in Seattle, Washington 
Seattle is a city in the Pacific Northwest that celebrates and accommodates all people of different abilities. There are lots of fun things to do in Seattle in terms of arts and culture and Seattle has made a number of changes to make their city accessible. The Space Needle is a major tourist attraction and offers 360 degree views of the city. The Space Needle offers an innovative platform lift that is built into the stairs and the observation windows are from floor to ceiling which creates a spectacular viewing opportunity for everybody.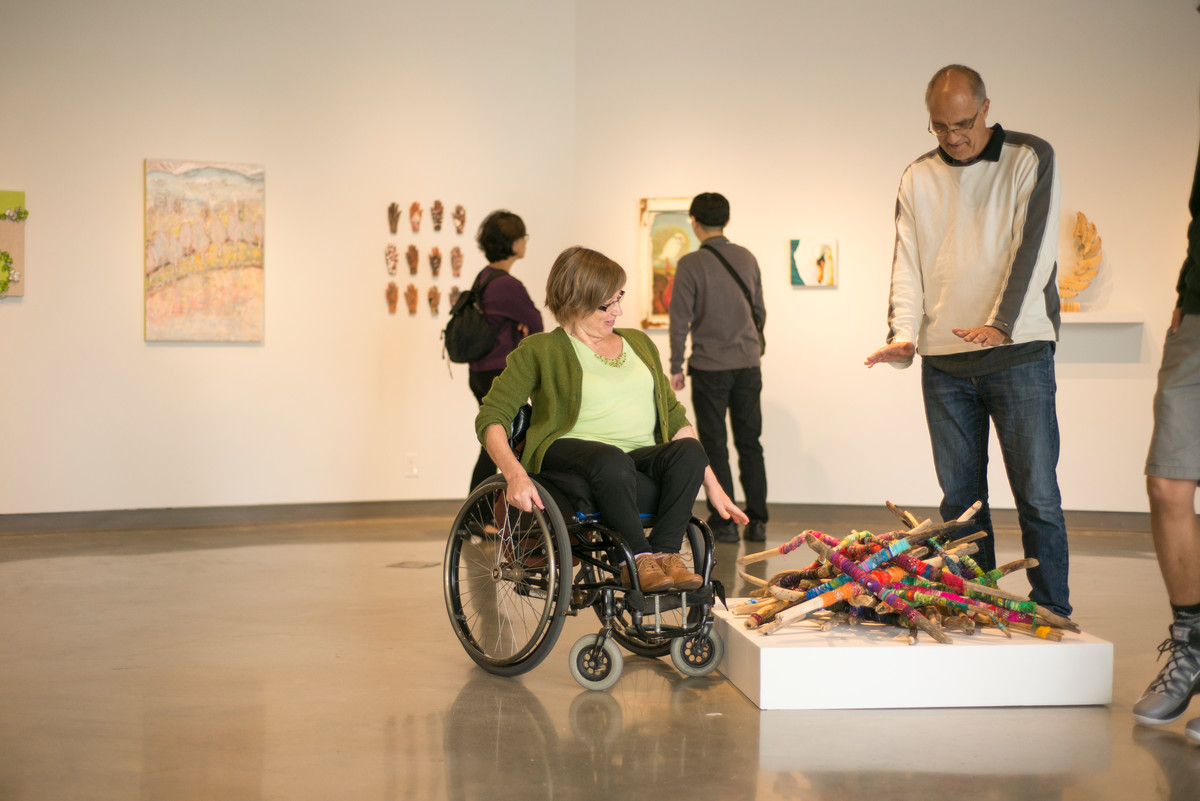 Another fun tourist attraction is the Seattle Art Museum (SAM). The SAM has a wonderful art collection from around the world ranging from historic sculptures to modern art. For individuals who are deaf or hard of hearing, the museum has an American Sign Language (ASL) tour. For individuals who have low or no vision,  the SAM can be enjoyed through the Art Beyond Sight Tour which offers tours of the museum collection for people who are blind or have low vision. The Art Beyond Sight program started in 2008 and the tour allows for participants to hear detailed descriptions of the art including objects, colours, poetic interpretations, and the artistic and historic context of the art.  
3. Theme Park fun at Walt Disney World, Florida 
Come visit the most magical place on earth at Walt Disney World in Orlando, Florida. Since Disney World opened in 1971, there have been numerous accessibility improvements in the park. Walt Disney World offers accessibility to a variety of different attractions in the park.  For individuals with mobility challenges there are strollers, wheelchairs, and motorized scooters available to rent to navigate the park and Walt Disney World has many break areas located throughout the park if needed. For the live theme park shows at places like the Disney Hollywood Studio and the Magic Kingdom Park, sign language interpretation is available. There is a weekly schedule that details what days, times, and shows are available with sign language interpretation.  
Another interesting feature is the ability to overview the accessibility features on each attraction at Walt Disney World before you embark on your trip. If you visit the Walt Disney World website, each attraction has its own webpage and you can click on the safety, accessibility, and guest policy section, it will tell you what accessibility features are available for each ride. For instance, while the Haunted Mansion does not offer wheelchair access, it provides handheld captioning and audio description. 
4.  Accessible Transportation in Singapore 
Mass Rapid Transit (MRT) in Singapore offers a minimum of one barrier free route, lifts and ramps, and accessible washrooms. The trains have wheelchair accessible carriages, braille plates and tactile pavement markings on the ground for those with low or no vision and the name of the station and transfer instructions are announced at each train stop. For those who are deaf or hard of hearing, the train shows arrival times and destinations on numerous screens throughout the train platform and the platform doors have flashing red lights to show when the doors will close. The MRT provides access to a variety of tourist attractions like the Botanic Gardens which is Singapore's only UNESCO world heritage site which has many accessibility features, including free wheelchair rentals for people with mobility challenges. The MRT offers access to Chinatown, Orchard Road which is a popular retail area, the Singapore Zoo, and Sentosa which is Singapore's resort island. Another fun fact is that in 2016, the United Nations praised Singapore for its ambition to make all their buildings accessible through universal design and over 95% of the taxi stands, bus shelters, and pedestrian walkways in Singapore are barrier free. 
5. Access to Nature Trails in Canada and the United States 
In Canada, there have been accessibility improvements to the Trans Canada Trail (TCT). The TCT is 28,000 kilometers long and spans from coast to coast. In 2021, the TCT and AccessNow collaborated to improve the accessibility on the Trans Canada Trail. AccessNow is a mobile application that provides accessibility descriptions of places from the lived experiences of individuals with disabilities. Locations can be rated for their level of accessibility and be put on a map to be used as a navigational resource to provide an overview of the types of barriers that a person may encounter in any given space.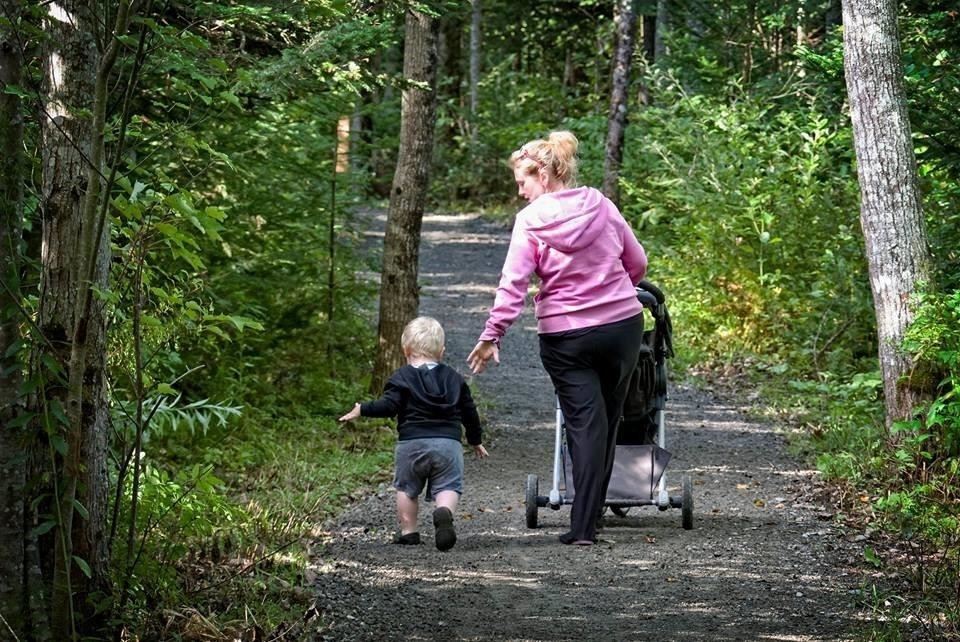 The TCT and AccessNow are working together to showcase the barrier free routes on the TCT and what areas still have challenges with barriers. Paralympians and para-athletes have been volunteering to offer their experiences with varying sections of the TCT and have been placing their insights on the AccessNow app. The accessible mapping program is now available in all 13 provinces and territories and there are now 37 TCT trail sections that have been mapped for accessibility. 
In the United Sates, there are over twenty nature centers and wildlife sanctuaries that are accessible throughout Massachusetts through the Mass Audubon Society. Some of the sanctuaries have Sensory Friendly Days for people who are on the autism spectrum or who have other sensory needs. The Sensory Friendly Days offer access to the sanctuaries when they are closed to the general public or have access during a time where the trails are calm. The wildlife sanctuaries across the state are in alignment with the American with Disabilities Act principles and parking, entrances, washrooms, admission areas, exhibits, educational spaces, and trails all have accessible features. The trails created by the Mass Audubon Society include navigational aids like curbing, handrails, guide ropes, braille and tactile maps, and map and tour brochures that are readable for those with low or no vision. 
More cities around the world are offering greater and improved accessibility for individuals with disabilities. This is a snapshot of what kind of accessible travel opportunities and options are now available. Have fun on your next adventure!