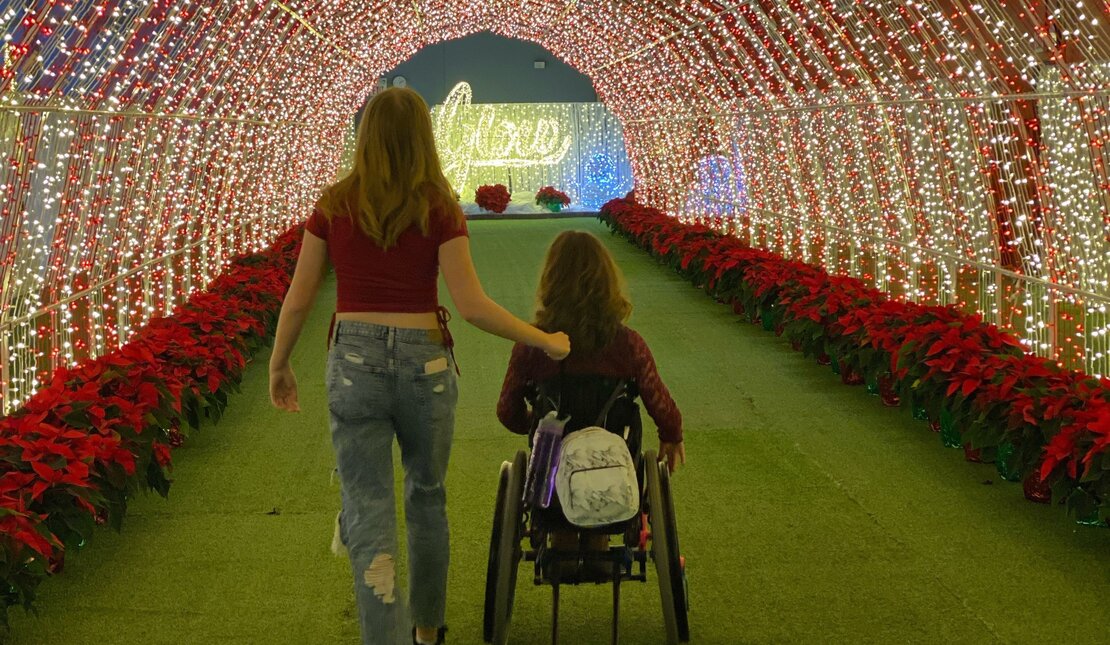 By Rebecca Blissett
On February 16, 2022
Community Spotlight
Even though Pink Shirt Day is celebrated one day a year, it speaks to the idea that kindness and inclusion should be part of our daily lives. 
Disability is often left out of conversations about inclusion. It's more important than ever to demonstrate that a healthy society must be diverse and inclusive. Pink Shirt Day, a global anti-bullying initiative that began as an act of kindness in Nova Scotia in 2007, reminds us that even the smallest actions can contribute to meaningful change for people with disabilities.  
For this Pink Shirt Day held on February 23, 2022, we are delighted to introduce you to two young people who are keen to share their experiences and perspectives on why inclusion matters. 
Advocating is a Part of Life for Élise Doucet 
Élise Doucet lives in Kamloops, British Columbia and is a passionate Deaf and climate activist involved in many local organizations. She is an alumnus of the Fraser Basin Council's Co-Creating a Sustainable B.C. initiative, was a youth observer at the Adaptation Canada conference 2020, and a youth delegate at the Rick Hansen Youth Leadership Summit 2017. Élise, who is 18 and in Grade 12, plans to pursue a post-secondary education in STEM. She is also a Rick Hansen Foundation (RHF) Ambassador who will be speaking to children and youth as part of our Pink Shirt Day panel discussion for schools.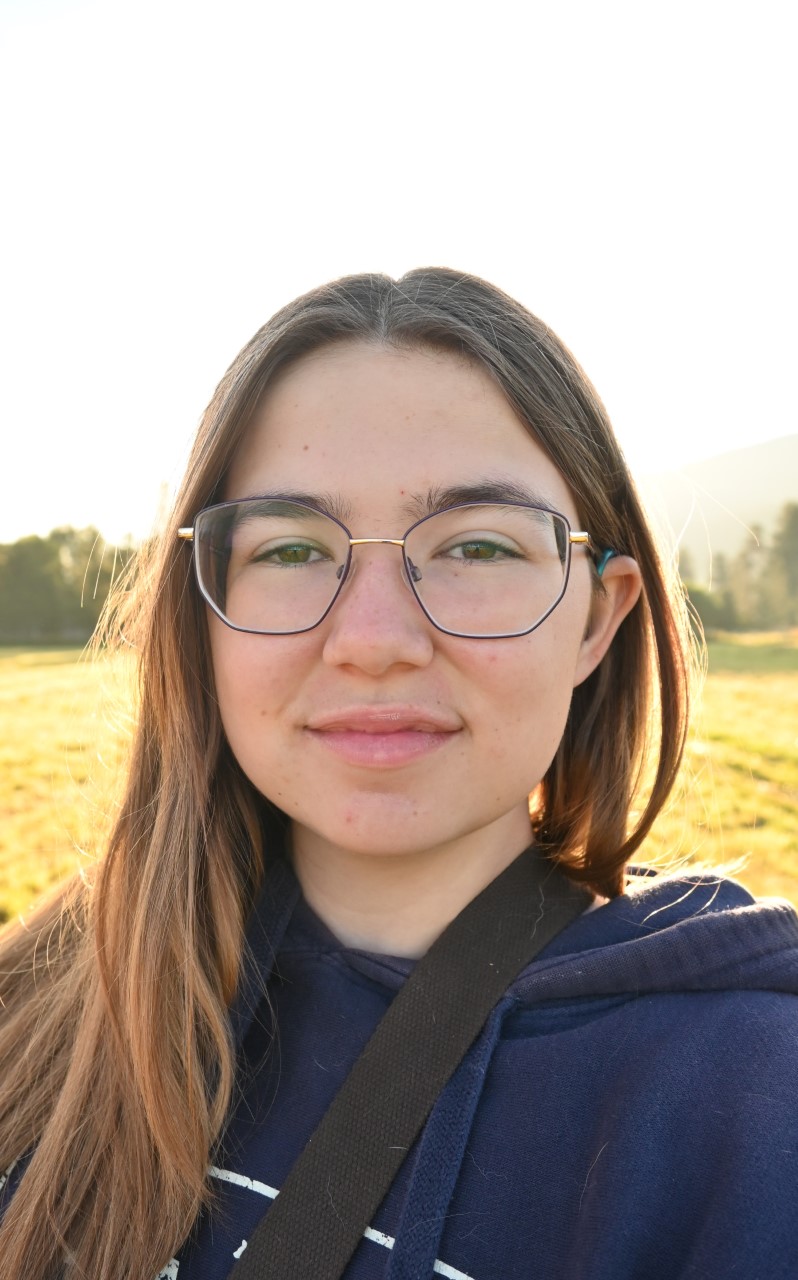 RHF: What is the biggest attitudinal barrier you've encountered? 
Élise: Definitely the pre-conceived notions that people have around deafness. When people find out that I'm Deaf, they sometimes start talking extremely slowly. Sometimes even baby talking me! I'm not six years old. And it makes it even harder to understand what they're trying to say. Sometimes when you tell people you're Deaf, they get really scared. They think it will be so much work to try and communicate with you. So, if you tell them you're hard-of-hearing first then move into introducing the idea of deafness, it's less scary for them. 
RHF: Have you experienced exclusion at school? 
Élise: In Grade 2, I remember a new student was introduced to our classroom. I was introduced as "the deaf one." Not any other personality features like me being really into horses or dance. And that put off the new student because they're seven years old and probably haven't had any experience with Deaf people. The other thing is that I have had to continually advocate for myself for accessibility. Very few people would have to ask for accommodations in an inclusive world because everything would be built on universal design principles. At one point early on, I realized I would have to do this for the rest of my life, so I might as well get good at it. 
RHF: How would you encourage others to be inclusive? 
Élise: Just ask. Even if you already know people who are D/deaf, their experiences will be different from mine. As far as inclusion, it's nice to be included as a general rule. But sometimes, it can be a bit uncomfortable because I don't want my disability to be the sole reason somebody is hanging out with me. Inclusion should be authentic.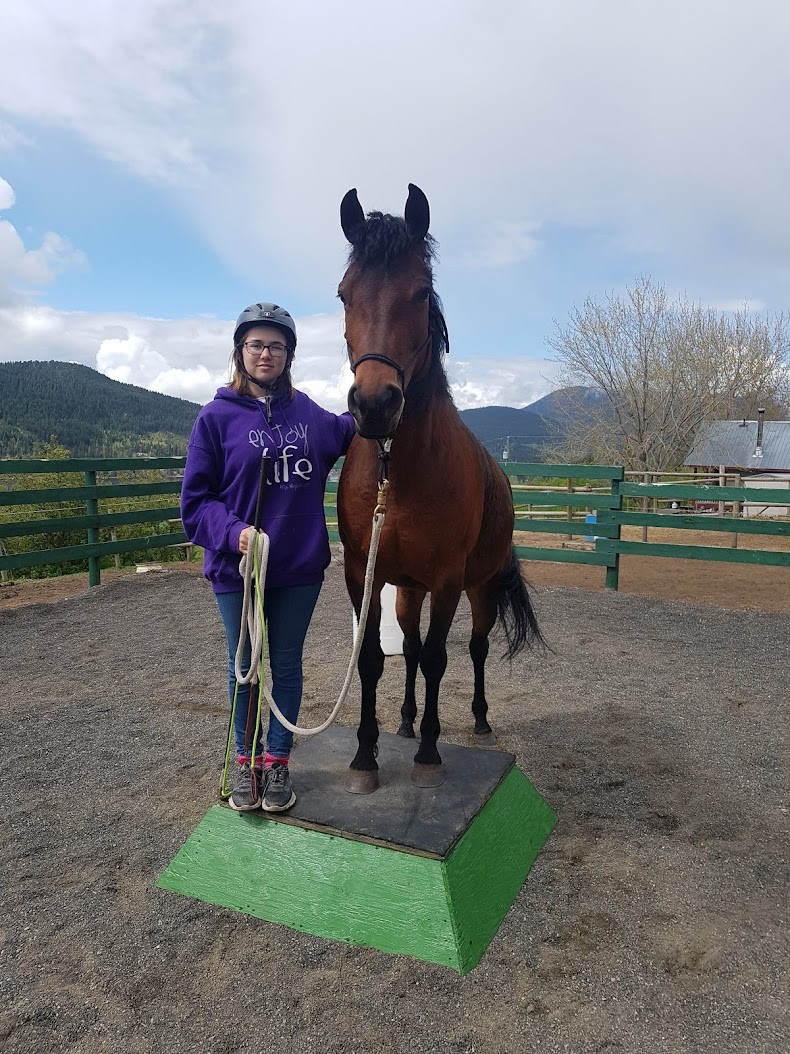 Inclusion starts with Education 
Payton Given is a Grade 8 student in Halifax, Nova Scotia. She loves wheelchair racing, zip-lining, swimming, going to the movies, and hanging out with friends. Payton, who has spastic cerebral palsy, plans to become a psychologist and work with people with disabilities.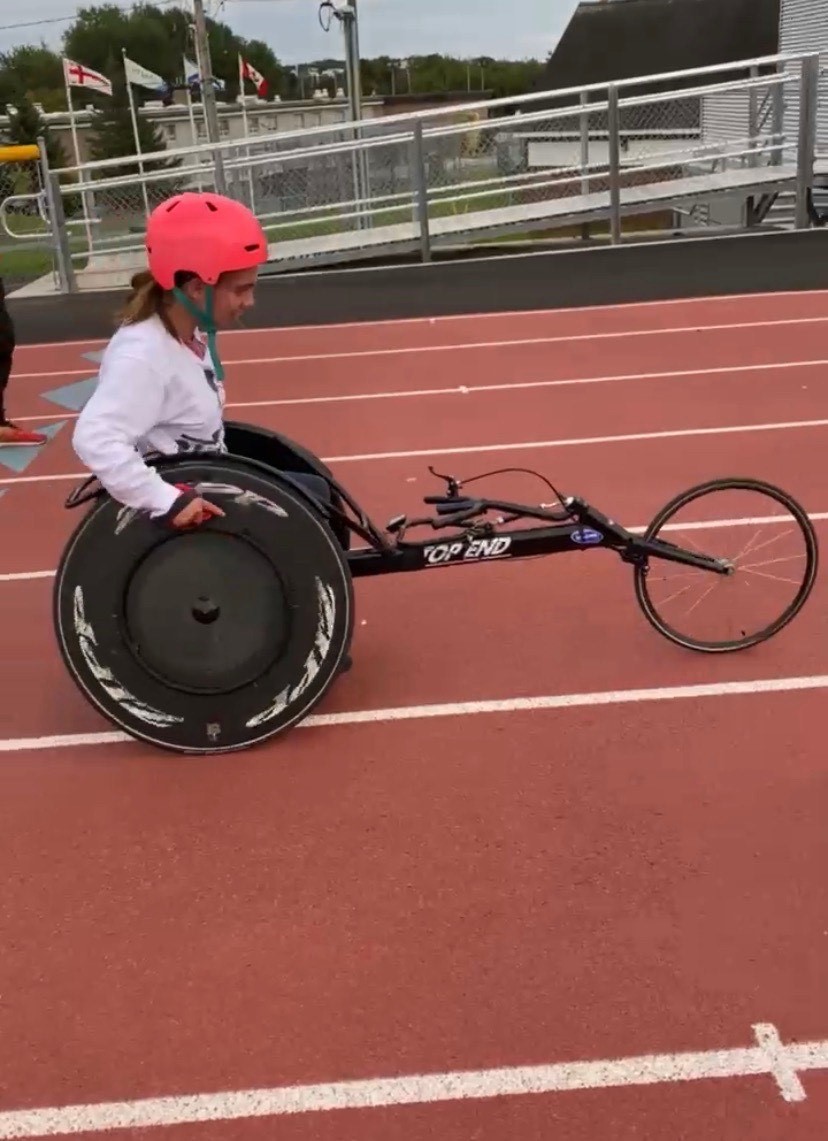 RHF: What is your experience at school with accessibility?
Payton: My school isn't great. The accessible doors are never on, or they've never worked. The elevator breaks down, so I can't get upstairs to my classroom. The school is older, so it has heavy doors that I can't open on my own. I have to rely on other people to open them. Teachers want to help, but I think they don't always know how. My peers can be horrible. I'm constantly having to explain why using some of the words they use is inappropriate. 
RHF: What do you think would encourage youth to be more inclusive? 
Payton: There needs to be more education around disability. If kids learn at a young age that there are people that are different from them they will, in later years, not be so shocked or so rude when they encounter somebody with a disability. The next generation of children with disabilities mustn't go through what I have dealt with. As far as Pink Shirt Day, I think that it has opened a lot of opportunities for discussion around race. But it hasn't opened opportunities for people with different needs and disabilities. We need to be included. 
RHF: What is your experience with accessibility in the built environment? 
Payton: I don't always feel comfortable going out by myself around my community. For instance, there's a lack of curb cuts. If my chair were to tip I don't know if somebody would stop and know how to help me. Improvements are being made, but we're not done yet. We're not even close to being done.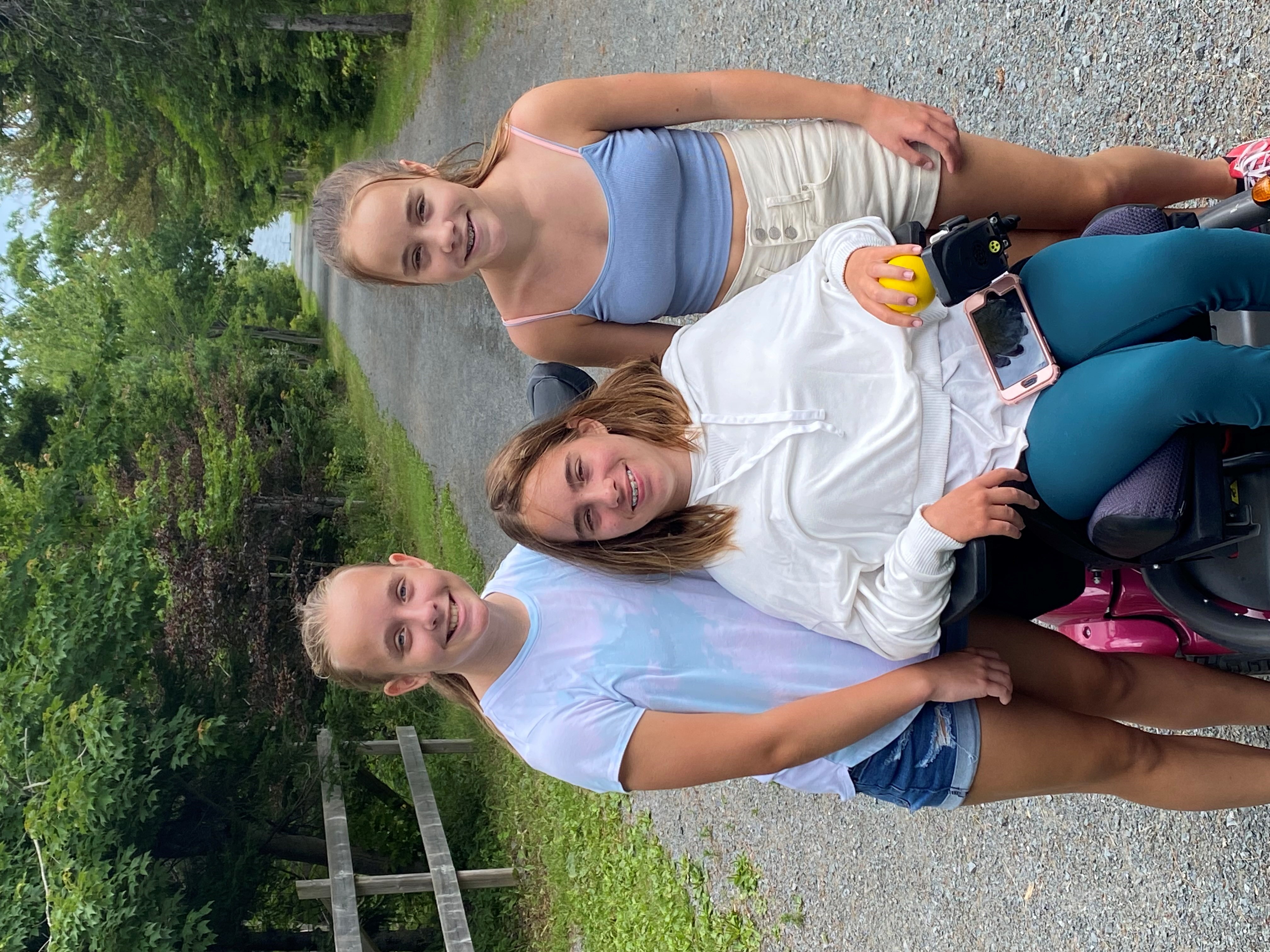 "Improvements are being made, but we're not done yet. We're not even close to being done." -Payton Given, Gr. 8