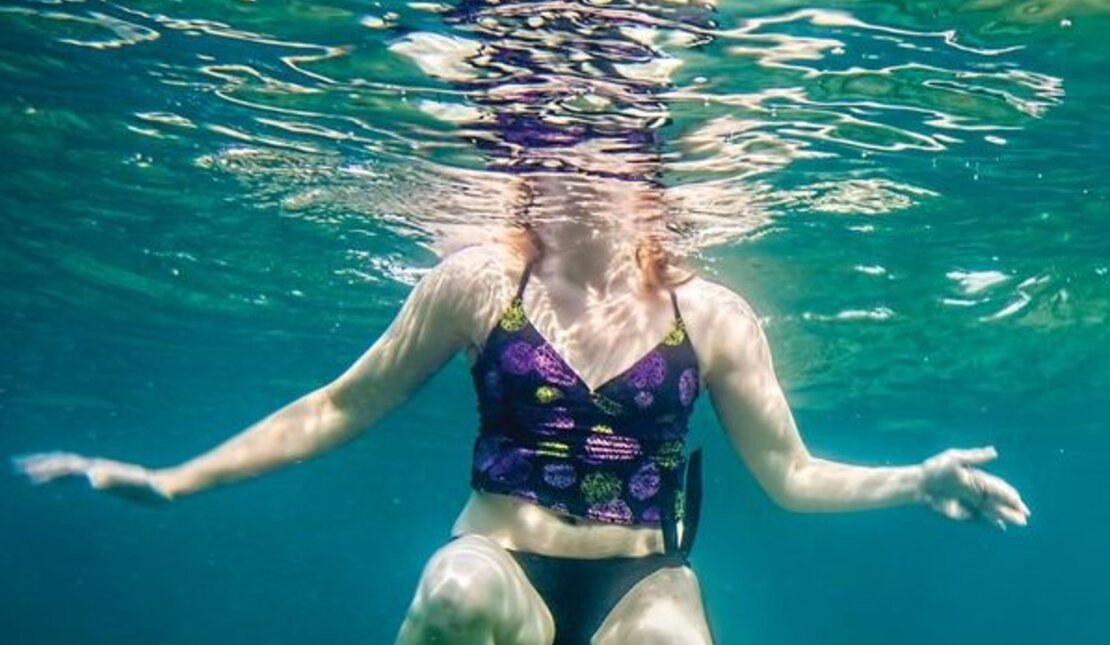 By Rebecca Blissett
On May 5, 2021
Access & Inclusion
Jen grew up in Vegreville, Alberta, but has called Halifax, Nova Scotia, home since 2001. She has worked as a disability advocate, transportation coordinator, and – most recently – ran for Halifax Regional Council.  She has a Master's of Urban Planning from Dalhousie University as well as a Master's of Fine Arts in Creative Non-Fiction from the University of King's College. 
In 2017, she released her first book, a memoir Just Jen: Thriving Through Multiple Sclerosis, which won the Margaret and John Savage First Book Award (Non-Fiction). Jen recently published her second book, Sounds Like a Halifax Adventure. Jen wrote her books with the support of assistants as voice recognition software is often too inaccurate due to Jen's voice changing throughout the day – one of the symptoms of advanced multiple sclerosis.  
Rebecca Blissett, RHF Writer, had the opportunity to chat with Jen about Just Jen. We hope you enjoy the following interview to mark Multiple Sclerosis Awareness Month held every May in Canada.
Rebecca: What was the reason for writing Just Jen? 
Jen: All of the other books I read about disabilities only seemed to skim the surface of what it was like to have a disability. No one ever seemed to talk about liking guys or pursuing a relationship. I wanted to change that. 
Rebecca: What kind of feedback has your book received?  
Jen: A friend of mine told me how she stayed in her pyjamas all day and was on the couch exactly where her partner had left her when her partner returned home eight hours later. The most disturbing comment was the first comment I got on Goodreads. It was from a radiology technician who said that no one has MS as bad as I described. Maybe that's because he sees people when they are first diagnosed, not after? When I was first diagnosed, I was 15 and walking. And now I am a quadriplegic. 
Rebecca: I was struck by this sentence in the book: "It's less painful to cannonball into cold water than to wade in slowly… With multiple sclerosis, you are constantly saying goodbye to your abilities." How does one deal with this gradual loss? 
Jen: I think that you have to remind yourself that you are more than your physical attributes, which may be tougher for some people than for others. I have the great fortune of being pretty focused.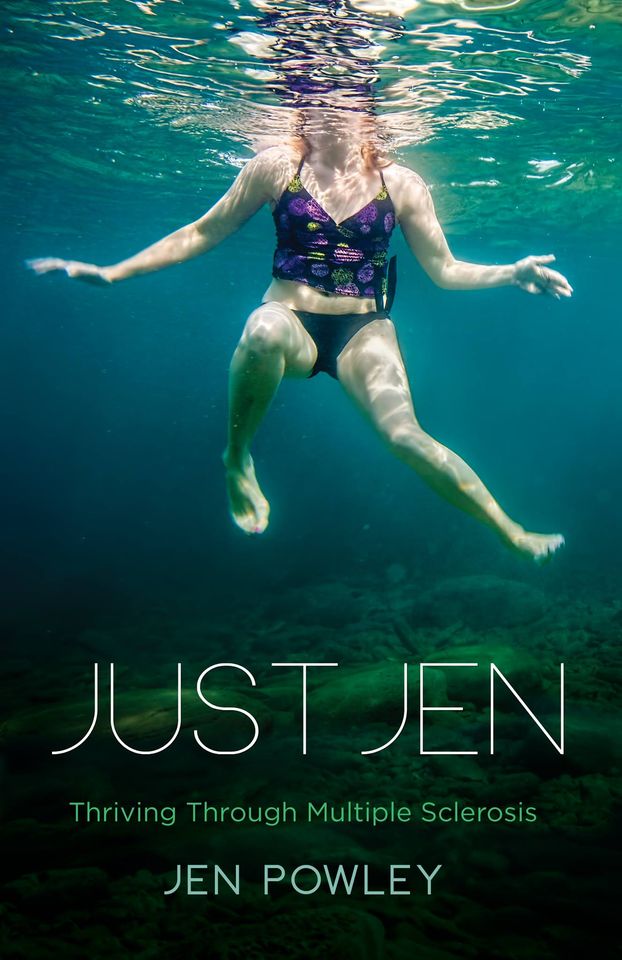 Rebecca: You wrote about fighting against using a wheelchair but then you watched the original Rick Hansen Man In Motion World Tour on television and was "determined to become as cool as he was."  You wrote: "My wheelchair didn't confine – it liberated." Was it specifically Rick who inspired you to use a wheelchair? 
Jen: I grew up in a small town where there were no people with disabilities on the street. I think it was a mixture of my age and a lack of other experiences. Rick Hansen was the only person I had seen in a wheelchair. 
Rebecca: As you know, the Rick Hansen Foundation is doing work with the goal of making Canada accessible to everyone. Have you experienced better accessibility in recent years? 
Jen: I think people are more aware of accessibility now than 30 years ago. I put forward a proposal to the Nova Scotia Department of Community Services for a plan that involved a partnership with the Department of Health and Wellness. At this point in time, the only option for 24-hour care is to go into a nursing home. The Departments are working together to open the first non-institutionalized 24-hour care model. It will open in Halifax likely in August.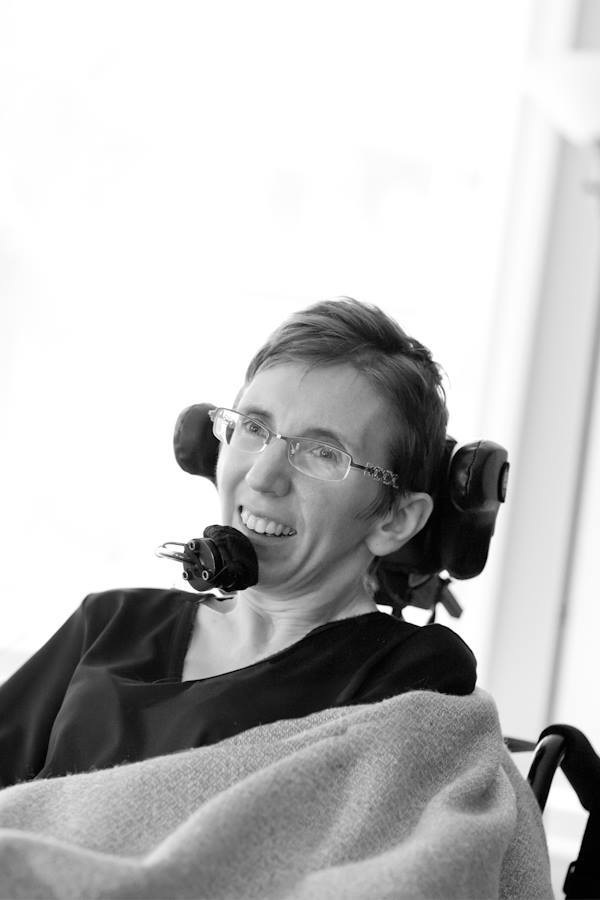 Rebecca: You have a Master's of Urban Planning. Was accessibility in the built environment covered in school? 
Jen: No. I actually got involved with the Department of Planning after I gave a talk to the architecture class about universal design. I was the first differently-abled student the planning program had ever had. 
Rebecca: What is on your accessibility wish list? 
Jen: I would like them to manufacture waterproof powerchairs. I had gotten a new powerchair the morning of a Rolling Stones concert in Halifax. It was pouring rain but I still went to it. I was drenched and my chair wouldn't turn on the next morning. But it was still under the 48-hour warranty. 
Rebecca: You also wrote a book called Sounds Like a Halifax Adventure. What prompted you to write this book for all ages from the perspective of sound? 
Jen: I think as humans we are very dependent on our sense of sight.  As someone with visual disabilities related to MS (I am legally blind), I recognize how important the sense of sound is. I wanted to give sound the attention that it deserves. 
Just Jen is an illuminating and forthright book, and a good reminder that we all have the same human needs regardless of physical limitations.
​