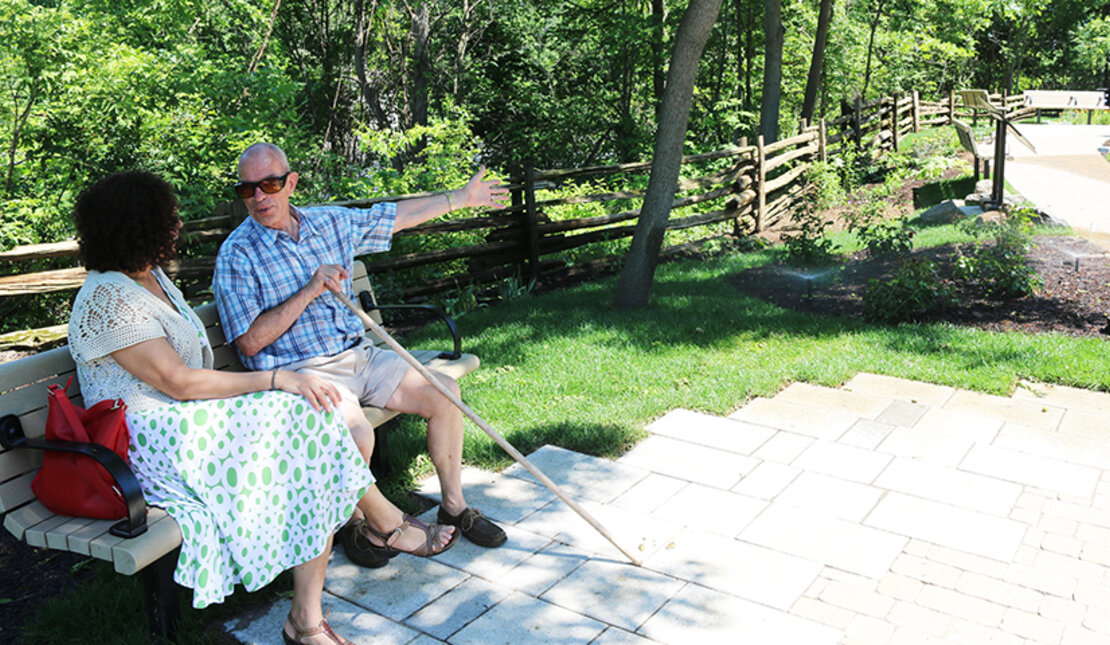 By 2050, it is estimated that 22% of the global population will be 60-plus years of age. With this impending population shift, it's imperative that we start making our cities more age-friendly and allow older adults and seniors the ability to age in place. 

What is aging in place exactly? Defined as "the ability to live in one's own home and community safely, independently, and comfortably, regardless of age, income, or ability level", it means that older adults and seniors can continue to live and participate in the communities they've made their homes in.

According to The World Health Organization (WHO)'s Global Age-friendly Cities: A Guide, cities that are age-friendly encourage active aging by improving opportunities for health, participation, and security, enhancing the quality of life as people age. In practical terms, an age-friendly city adapts its structures and services to be accessible for and inclusive of older people with varying needs and abilities. 

In this post, let's talk about how to make our housing, public spaces, recreational facilities, and transportation services more accessible and inclusive to create an age-friendly city that makes aging in place possible.
 
Creating accessible housing
We all feel most comfortable in our own homes, and in the community in which we've found our place among familiar friends and neighbours. Ideally, as we grow older, we'd prefer to stay in our own homes, rather than move into senior care or assisted living homes. However, in order to do that, existing homes will likely need to be modified and new homes being built need to be designed with universal accessibility in mind. Here are just some of the design features that could be incorporated within a home:
Widen doorways to accommodate mobility devices
Lower and install rocker style light switches
Add chairlifts to stairs
Install a curbless walk-in shower with a bench
For seniors living in apartments, the building design needs to include:
Appropriately-sloped entrance ramps with handrails
Automatic door openers at the entrance
Elevators
Wide-width hallways
In an article from Forbes Magazine, "Why Are There So Few Age-Friendly Cities?", the writer does call out cities who are committed to access and inclusion for seniors and those with disabilities. Iowa City, Iowa, for example, offers builders' bonuses for new construction aimed at seniors; tries to locate services near where residents live; just approved its first inter-generational co-housing project; provides door-to-door transit service for those with disabilities, and more. And in Himeji, Japan and Dundalk, Ireland, people who need to modify their homes to make them more accessible are eligible for financial assistance.
Making public spaces age-friendly
In order for seniors to actively participate in their community, urban areas and green spaces need to be accessible. Sidewalks are an integral part of both landscapes, and need to be designed and maintained appropriately. An accessible sidewalk is one that is designed to be:
Wide enough to accommodate mobility devices
Have an appropriately graded curb cut that's level with the road
Free of obstacles like telephone poles or signage
Slip-resistant
Sidewalks must be maintained by removing barriers in the path of a user. This includes:
Repairing cracks
Pruning trees and shrubs that are encroaching on the sidewalk
Removing snow quickly, and encouraging residents to do the same
Removing trash and animal waste

Other aspects of urban spaces can be made more age-friendly, too. Accessible benches and seating at bus stops and train stations, and in public buildings like government offices, are all very important rest areas for seniors or those who may be temporary injured or ill. A fully accessible washroom in each of these locations is a must-have as well. 
 
Facilitating active lifestyles

To live a healthier lifestyle, it's crucial that older adults and seniors have access to age-friendly health and recreational facilities. These facilities are beneficial not only because they help seniors to stay in physical shape, but also because they allow a space for socialization. Isolation is a serious problem facing many older adults, and feeling disconnected from other people can be very detrimental to mental health.

The first step to making recreational facilities more accessible is to make sure they're located within walking distance of apartment complexes and other dwellings that are occupied by seniors. Allocating specific times and spaces for seniors within the facilities themselves is also helpful. For example, New York City, which became the first member of The WHO Global Network for Age-Friendly Cities and Communities, had city pools incorporate senior hours into their schedules.

Integrated activities that involve seniors with people from other age groups are valuable, as well. Integrating different generations in social and communal activities is seen as a positive way to counter ageism in society, and can encourage participation of people of all ages.
Establishing accessible public transportation

It is essential that seniors be able to access various places both in their community and outside of their immediate area. As many seniors can't (or chose to no longer) drive, public transportation options need to be available, reliable, and accessible.

Buses and trains need to have schedules that accommodate more than the 9-to-5 demographic. While major urban centres may have good service during evenings and weekends, some suburban locations (where many seniors live) may not. Also, public transportation needs to be consistently reliable so that seniors can make important medical appointment and social engagements.

Importantly, public transportation vehicles must be accessible, too. Beyond accessibility, it's vitally important that members of the public leave the priority seating areas available for seniors and people with disabilities that are using transit. To learn more about accessible transportation read our blog post, "Challenges and triumphs of accessible transportation."

It's time to plan and execute access and inclusion strategies across our homes, public spaces, recreational facilities, and transportation services to create the age-friendly cities will allow all our citizens the ability to age in place.