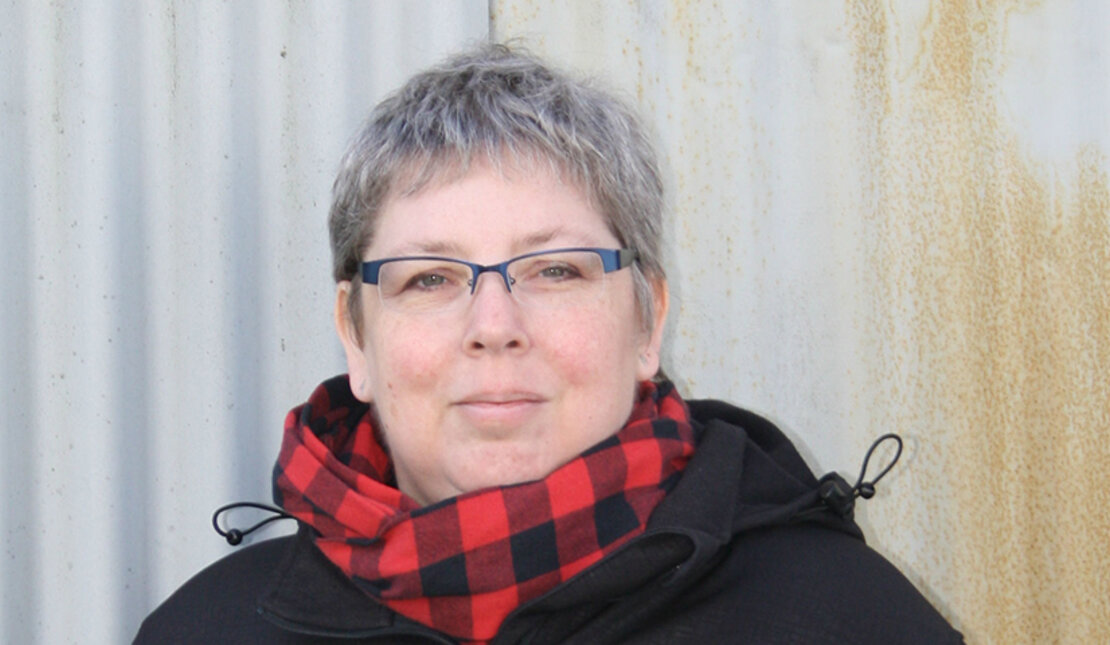 By Guest Blogger
On March 5, 2018
Access & Inclusion
Here's an example: In 2010, Vancouver hosted the winter Olympics. It had been a lifetime dream of mine to someday, somehow be involved in the Games. I was thrilled when I received a call from the organizing committee asking me to serve as an athlete's Marshall for the Opening and Closing Ceremonies. When I filled out my volunteer application, I had the opportunity to disclose that I had a disability, but I chose not to. I was afraid that that might prevent me from being chosen to volunteer - at that point in my life, I had no experience identifying as disabled and didn't trust that I would be recruited based on my abilities.

The first day of training was the first of four dress rehearsals for the Opening Ceremonies. When I accepted the position, the only explanation I had was that I would be 'elbow deep in athletes." As it turns out, my team was in charge of looking after the athletes before they entered the stadium for the Parade of Nations and then getting them into their seats as quickly as possible once they'd done their lap around the stadium. The rehearsal for this meant charging up and down numerous flights of stairs over and over again. Not a challenge for an able-bodied person, but not ideal for someone with spinal cord damage and issues with depth perception, who was also recovering from several months of chemotherapy. It was exhausting! I had to concentrate hard to avoid falling down the stairs and by the time I got home each night, I was utterly exhausted. While I wouldn't put myself through this again, it was a sacrifice I was willing to make in order to fulfill a cherished dream. No one ever suspected how difficult that month and a half was for me. Looking back, I have absolutely no idea how I managed it, save for sheer force of will.

To a casual observer, I look like a reasonably healthy, able-bodied person, but looks can be deceiving and in reality, nothing could be further from the truth. I am someone with invisible disabilities. I live with Neuromyelitis Optica (NMO) a rare disease where the immune system attacks the spinal cord and optic nerve, leading to blindness, paralysis and in the worst case, impairs the ability to breathe, which is fatal. This disease has damaged my spinal cord leaving me with permanent numbness in my arms and hands and affects my ability to know where my body is in space. I also have inflammatory arthritis which causes excruciating joint pain. I live with chronic pain due to both of these autoimmune disease. I also experience migraines. I was born with a hearing impairment which has worsened over the years and I now wear hearing aids in both ears. All of these issues significantly impact my life, but are invisible.

Because the nature of my chronic illnesses are unpredictable and evolving, I sometimes need to use mobility aids, which make my disabilities visible for a period of time. I have a walking cane that I use occasionally when my knee joints are painful or when I am experiencing the loss of feeling in my legs, which can make me unsteady. When my NMO or arthritis is flaring, I have to have steroid treatments to reduce the inflammation and get things under control. Steroids give me migraines which affects my depth perception and I'll have blurriness and double vision. When this happens, I resort to using my white cane to help me navigate. This has been confusing to my neighbours, who see me standing at the bus stop or walking my dog with my white cane one week and the next week see me driving my car. I am sure they are trying to figure out how the "blind woman" is driving! My level of disability can change from day to day or week to week. 

I have slowly been growing into the role of being an advocate over the last 10 years, not only for my rare disease, but also for chronic illness and disability. What's helped me immensely is connecting to others living with similar health challenges through social media and the volunteer work I do. I learn so much every day through my interactions with other advocates, their willingness to speak the truth of their experiences, even when it's hard, informs my life and the work I do. 

Sharing our stories is how we become less invisible and I am grateful for the opportunity to share mine here over the coming months. My hope is that if you are reading this, I can help you understand what this experience is like from my personal perspective and perhaps help you to think differently about what a disabled person "looks like". I hope you will join the conversation. It's an important one.

***

About the authour: Lelainia Lloyd is an Ambassador with the MS Society of Canada and a Patient Advocate with the Guthy Jackson Foundation. She serves as a mentor with the UBC Interprofessional Health Mentors Program where she teaches future health care providers about patient-centred and collaborative care. Lelainia was a Paralympic torch bearer in 2010, a Rick Hansen Difference Maker medal bearer in 2012, and the recipient of the Queen Elizabeth II Diamond Jubilee Medal in 2015.
She has published on MS Society's someonelikeme.ca, NMODiaries.com, and tatterededge.ca. Follow Lelainia on Twitter @tatterededge.