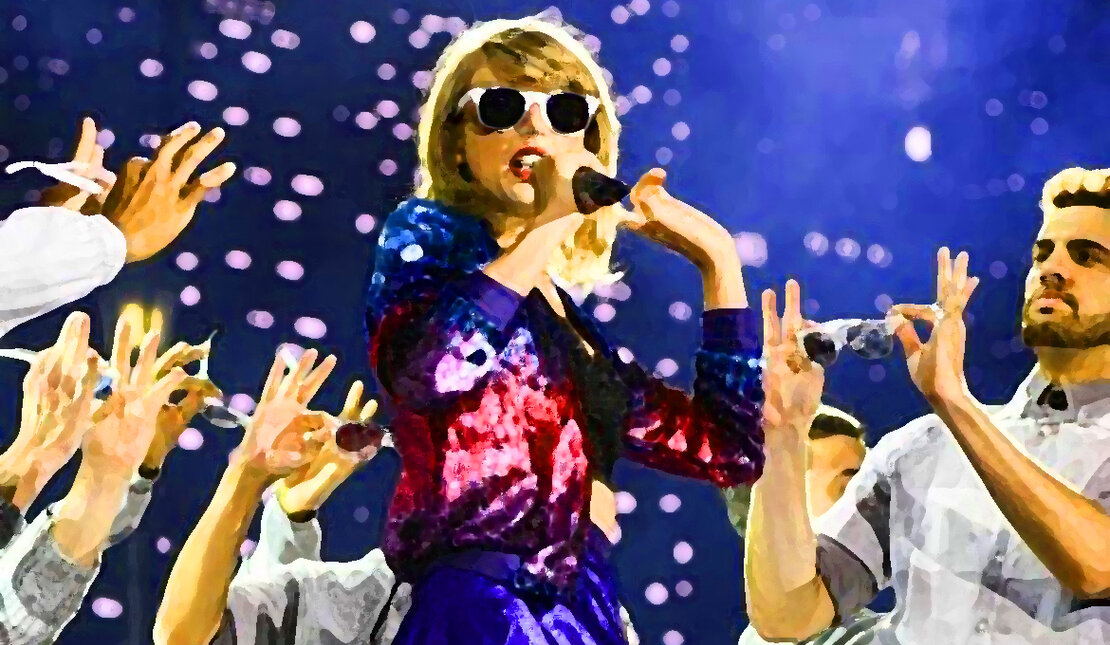 By Rebecca Blissett
On September 21, 2023
Access & Inclusion
If Taylor Swift were an economy, she'd be bigger than the collective force of 50 countries, quipped one researcher. The FBI made a Taylor Swift pun in July. Canada's Prime Minister Justin Trudeau put out the call, asking Taylor to bring her Eras Tour to Canada (ask and you shall receive; six shows are scheduled for Rogers Centre in Toronto, Ontario, in November 2024). 
You don't have to be a Swiftie to know that the "Shake it Off" singer is the biggest thing going on in the entertainment world in 2023. Despite Eras hitting the stage in major stadiums internationally, tickets sell at premium prices – if you can get a hold of them. But, for Swifties with disabilities, that task is next to impossible as it's a game of percentages.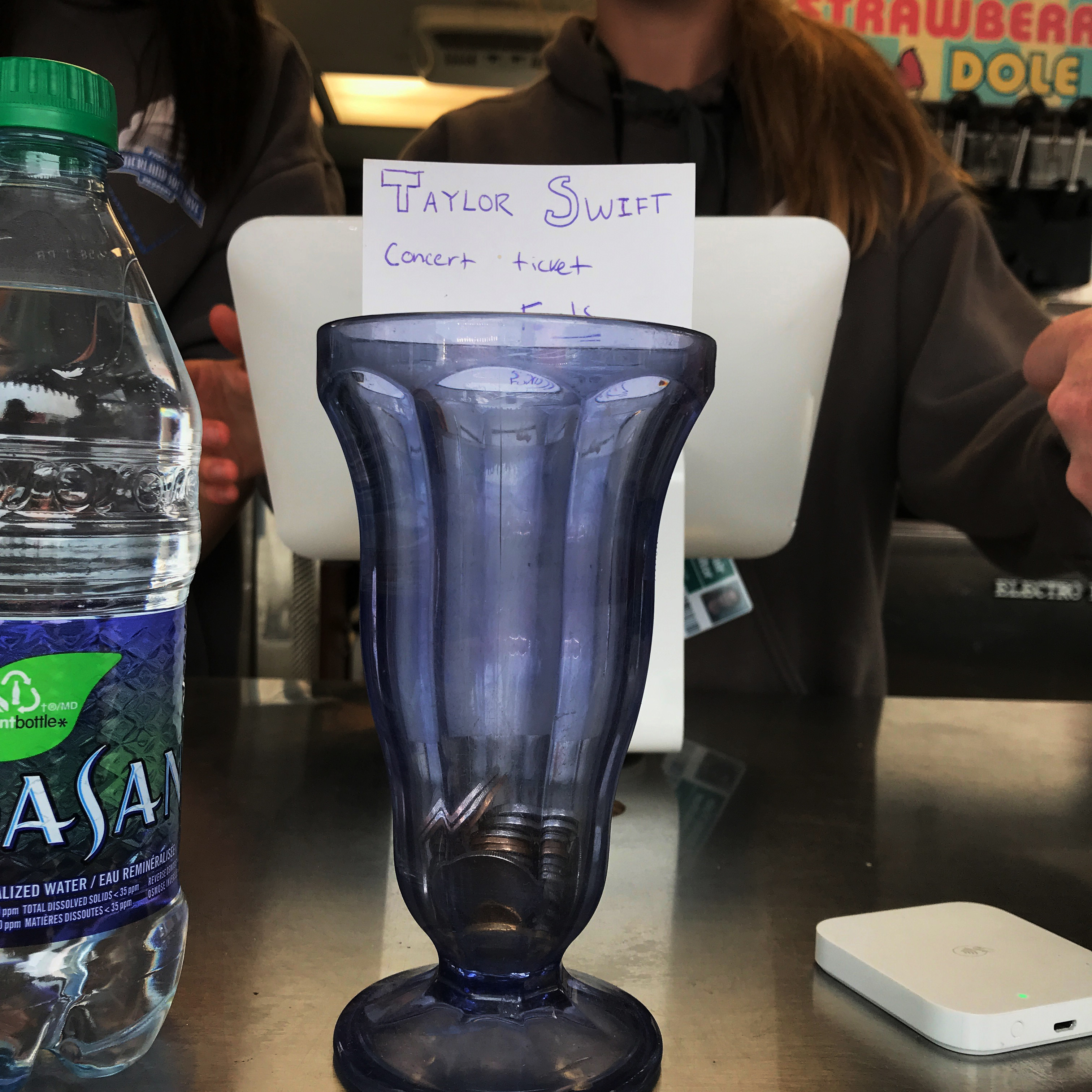 In the States, 80,000-seat venues are required to have a minimum of 411 wheelchair spaces to meet the Americans with Disabilities Act (ADA) requirements. This works out to roughly 0.005 percent of total seats, meaning people who use mobility devices must compete for "an excruciatingly limited number of seats," wrote Kayleigh Roberts for Cosmopolitan Magazine in her piece that illustrates how the Eras Tour serves as a case study of how people with disabilities are consistently let down when it comes to live music. This issue doesn't affect a small, marginalized group; rather 1 in 4 Americans identify as having a disability underlining the need for change. 
Kayleigh, who has an invisible disability, outlined her and other fans' attempts at buying ADA seats for the Eras Tour. She pointed out that the ADA does little to ensure that accessible seats are sold to people who need them. However, here it gets tricky – the ADA (and most other laws including in Canada) prohibits businesses from asking customers for proof of disability.  
The prices for accessible seating for the Eras Tour on the resale market have soared to exorbitant levels, often reaching thousands of dollars (accessible seating for Toronto is currently listed at about $5,000 per ticket on a resellers site). This presale predicament has grown so frustrating that a collective of lawyers and professionals, united by their concerns about ADA accessibility and the lack of safeguards for consumers, have come together under the banner of Vigilante Legal. Their collective efforts aim to compile grievances and subsequently contact the United States Department of Justice for redress. 
Look What You Made Me Do 
The barriers to purchasing accessible seating are not just limited to the U.S. In Britain, there are stories about how tickets for accessible seating are only available via telephone while other fans can buy their tickets online. One Swiftie said she made more than 600 calls and still could not get in the queue. Another fan in Italy purchased a seat in the front row but was told she wouldn't be able to access it because the area is inaccessible for wheelchairs. 
There are also numerous stories about people purchasing accessible seating who didn't need it, and people who did winding up with non-accessible seating. Author and disability advocate Amy Webb joined the chorus of voices regarding accessible seating availability for Taylor Swift, echoing many others' experiences. 
"Once again, when it comes to accessibility, there is no industry standard," she wrote in an Instagram post as @thislittlemiggy. "The venues will often tell you (that) you need to speak with the event coordinator, and the event coordinator will tell you (that) you need to speak with the venue…" 
While venues have a legal duty to accommodate people with disabilities, it is clear from the Eras Tour – and many other large tours – that much more work needs to be done to make their spaces truly inclusive.  
This is Me Trying 
Taylor Swift is Veronica Long's all-time favourite artist. Veronica, who lives in Niagara-on-the-Lake, Ontario, called her experience at the Eras concerts – she was lucky enough to get tickets for two – in Tampa, Florida, was "absolutely incredible." It meant so much that Veronica keeps her friendship bracelets traded from the show (it's a tradition to exchange homemade bracelets with other Swifties at the Eras concerts, inspired by lyrics from "You're on Your Own, Kid"). 
"As someone who uses a wheelchair, I was worried I was going to be overlooked or excluded from the Tour's tradition of trading friendship bracelets," she said. "I could not have been more wrong. No matter if I was in my wheelchair in the path of the stadium, in line for merchandise, sitting by myself and waiting for my party to get back from the washroom or food line, I had fellow Swifties come up to me to compliment my costume, talk about our shared excitement for the show, and trade bracelets."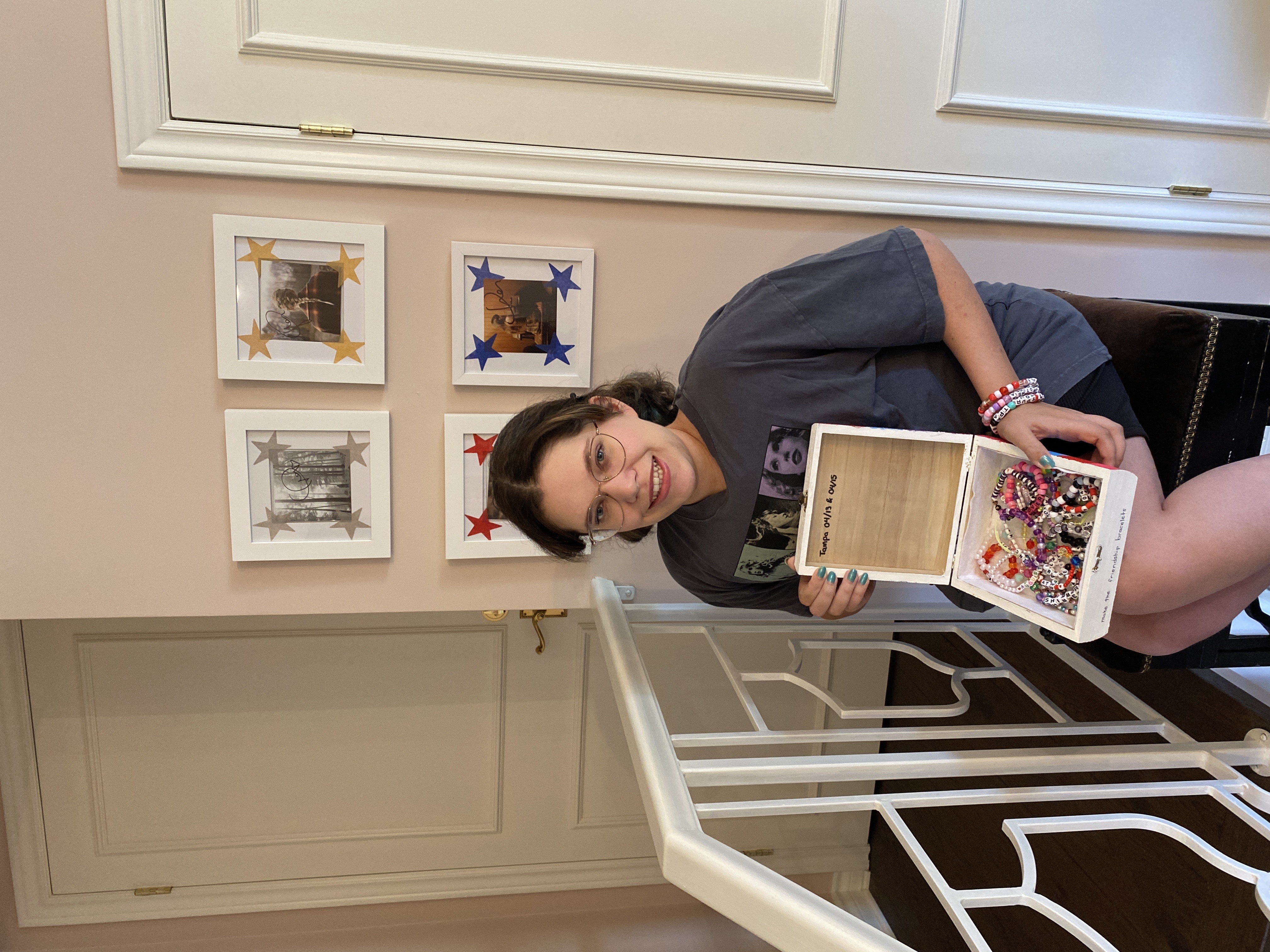 While Veronica has no plans to attend the Eras Tour during its six-day stop at Rogers Centre in Toronto, she wishes to highlight the limited accessible seating available at major concerts, often purchased by resellers and sold at astronomical prices. (For reference, the Ontario Building mode mandates one accessible 'viewing position' per 150 seats – or 1%. The Rick Hansen Foundation Accessibility Certification (RHFAC), which considers CSA 651, recommends that a venue like Rogers Centre, with an estimated 50,000 seats per night during the Eras Tour, should have a minimum of 261 accessible seats. 
"If there are just a few seats available for concerts or sporting events for people with disabilities, then that is just another area of society that we are excluded from," she said. "Taylor Swift's Eras Tour is more than just a concert. It is a collective group experience where everyone feels good, equal, and important. It makes me sad that not everyone is going to experience the Eras tour because when I was at that concert, I felt like I was like everyone else there. No one treated me differently. No one excluded or overlooked me." 
While Veronica herself has never used accessible seating at concerts, as she values being able to stay with her group of friends who assist her in transitioning from her wheelchair to a standard seat, she hopes for a system that ensures accessible seating is reserved exclusively for those who truly require it.  
"I think large venues are going to have to be the ones to step in and resolve this issue," she said. "I've grown up with my disability and have transitioned from just using a wheelchair to an electric scooter, and I've observed how environments are continually improving in terms of accessibility. This experience has strengthened my resolve to advocate for greater attention to accessible concert seating.  
"Everyone, regardless of their ability, should be able to enjoy the magic of live music. It's a cause close to my heart because accessibility isn't just about removing physical barriers. It's about creating an inclusive world where everyone can share in the joy of these beautiful experiences."