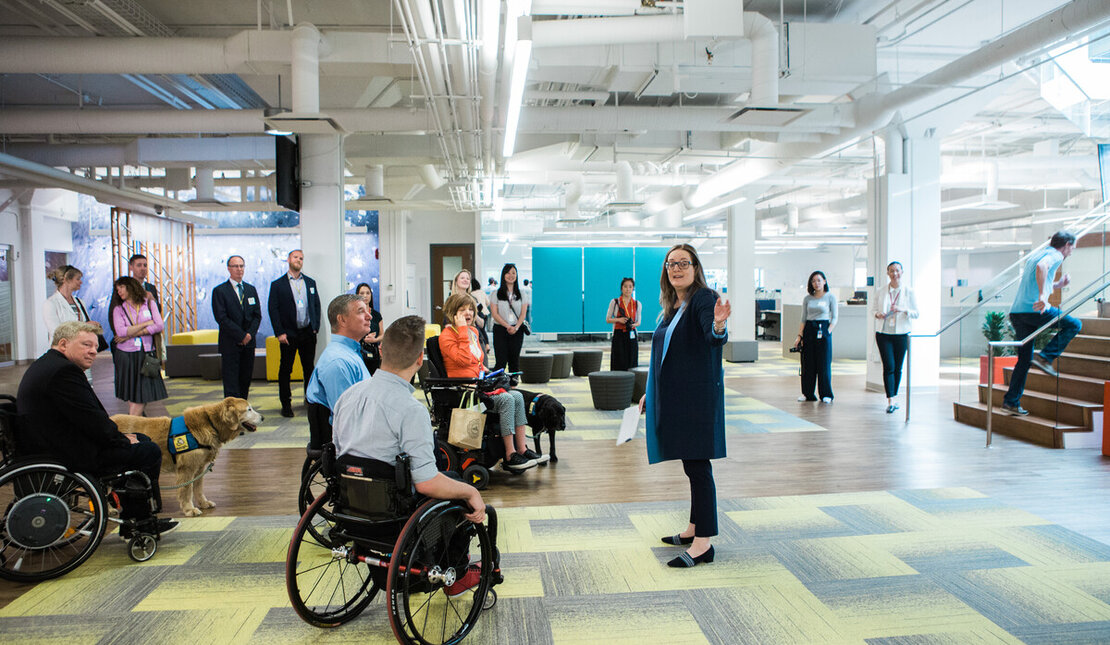 By Katie Kirker
On September 16, 2022
Access & Inclusion
24% of Canadians identify as having a mobility, vision or hearing disability or challenge and nearly half say they live with someone who does, according to polling from the Angus Reid Institute (ARI). ARI also found that 92% of Canadians believe that accessibility for people with physical disabilities, such as vision or hearing loss or mobility challenges, is a basic human right, not a privilege. Building owners and property managers are in a unique position that enables them to help create more accessible spaces for all. 
Creating a culture of inclusion
As property managers, you know your building is accessed by a diverse cross-section of the population. And when customers, visitors and employees can use a space effectively, they will return. If accessibility is considered from the perspective of the people using the space, the site becomes a place where everyone is equal and can use it with dignity. This is the true meaning behind meaningful access: it creates a culture of inclusion and access for all, weaving it into the nature of the environment.  
"As a company committed to wellness and inclusivity and owners and managers of best-in-class buildings, it is essential that we provide a welcoming and accessible environment for everyone," Mathur Variem, Senior Director, Occupational & Life Safety at Cadillac Fairview said. "This involves removing barriers of all forms, both physical and non-physical, to create a happier, healthier and more productive setting. This rests not just within our own work environment but stretches beyond to include our tenants, partners and visitors." 
This is true for everyone who uses the space, including children, adults, seniors, and people with temporary and permanent disabilities, among others: access benefits everyone. As property managers often oversee a variety of buildings, each with their own unique set of challenges, taking care to thoughtfully approach access sets a strong precedent from which to build from.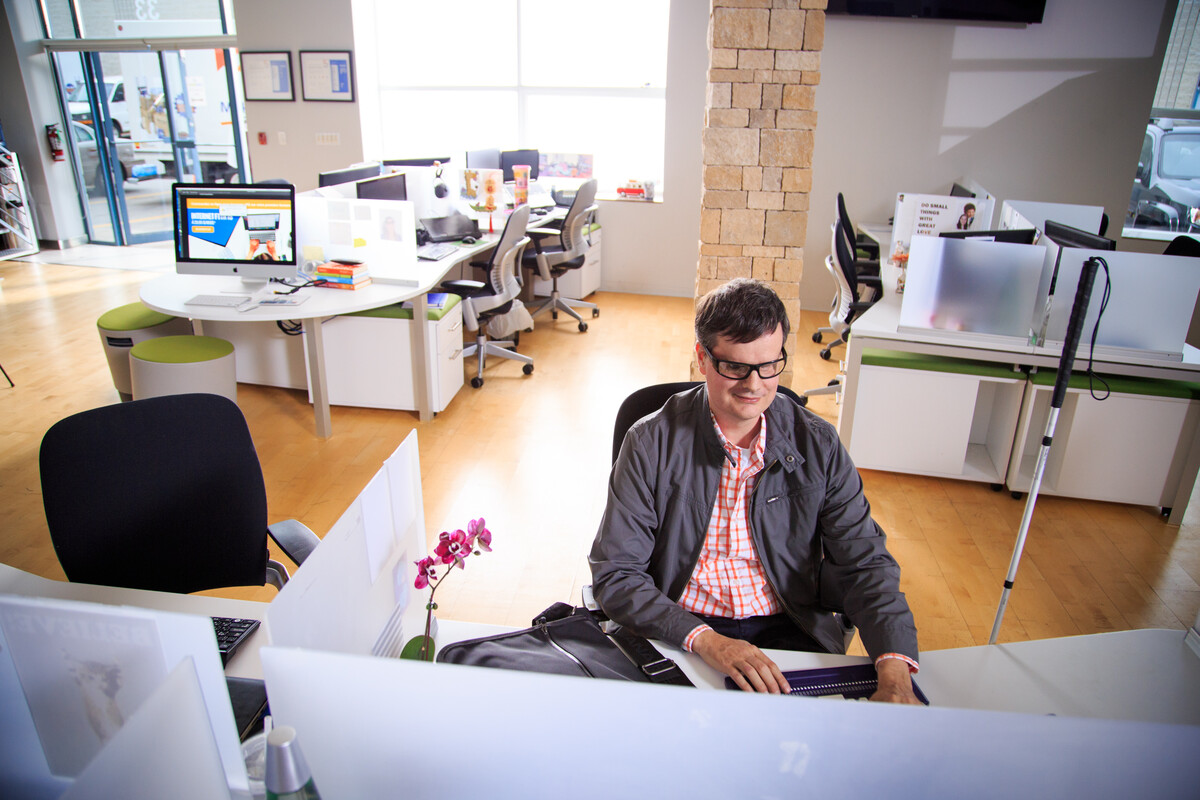 "Our tenants, guests, shoppers and employees, reflect the breadth of Canada's diversity so we are proud to take a leadership role in championing this call to action and in driving the industry forward in a progressive and aggressive manner"
says Shinewald. 
Here, we share three tips to consider when making your buildings more accessible to all. 
1. Signage & Wayfinding  
Building users spend a lot of time navigating in order to use the space effectively. Ensuring everyone can seamlessly navigate a space is part of creating an inclusive and accessible experience for all users.  
One aspect of navigation to consider is contrast. Paint is a relatively inexpensive option to improve navigation. An example would be painting doorways within a building a contrasting colour to the surroundings, which helps individuals identify the doorway. Ensuring the floor and walls are contrasting colours can also help individuals navigate effectively around a space.  
Another aspect to consider is signage. Some accessible features to include on signs include large text, contrasting colour between the letters and background, use of Braille, symbols and raised characters. It is also important to consider the height of the signage and where it is placed in relation to the entrance to the building. All of these features help everyone navigate the building successfully.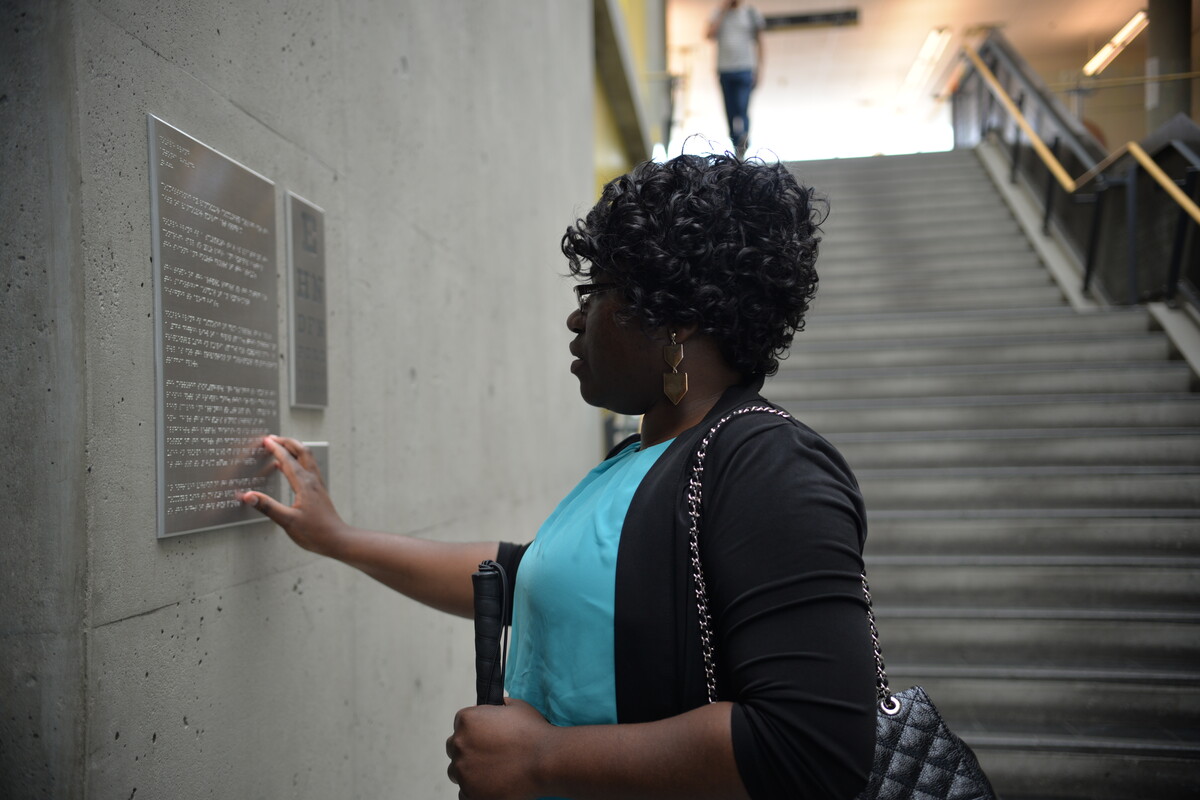 2. Exterior Approach & Entryways  
Entryways are often the first point of contact a person has with a building, and can set up the experience an individual has with the building. Ensuring an accessible entrance is the first step. Rick Hansen famously attended an event honouring him in the late 1980's where he had to use the service elevator at the back of the building to access the event. The elevator stopped at the wrong floor, stranding him on vacant floor until someone was able to find him and assist in getting to the correct space. While many buildings have come a long way since then, accessible entrances are imperative for equitable access for all.  
Ensuring the path of travel to the entryway is level, firm and slip-resistant is important so anyone using it can do so without hinderance. A power operated door with an easy to reach control button, and installed away from the door swing, to allow for manoeuverability through the entryway. This is also when paint can again really help: if the doors are colour contrasted to the surroundings they will be more easily identified. 
Finally, it is important to consider that the doorway is wide enough for people using a mobility device/aid and service animals and that there is no lip or stair into the entryway. Any mats or runners in public areas of the building should be thin to maintain a level floor or have a lightly leveled edge to avoid creating a tripping hazard.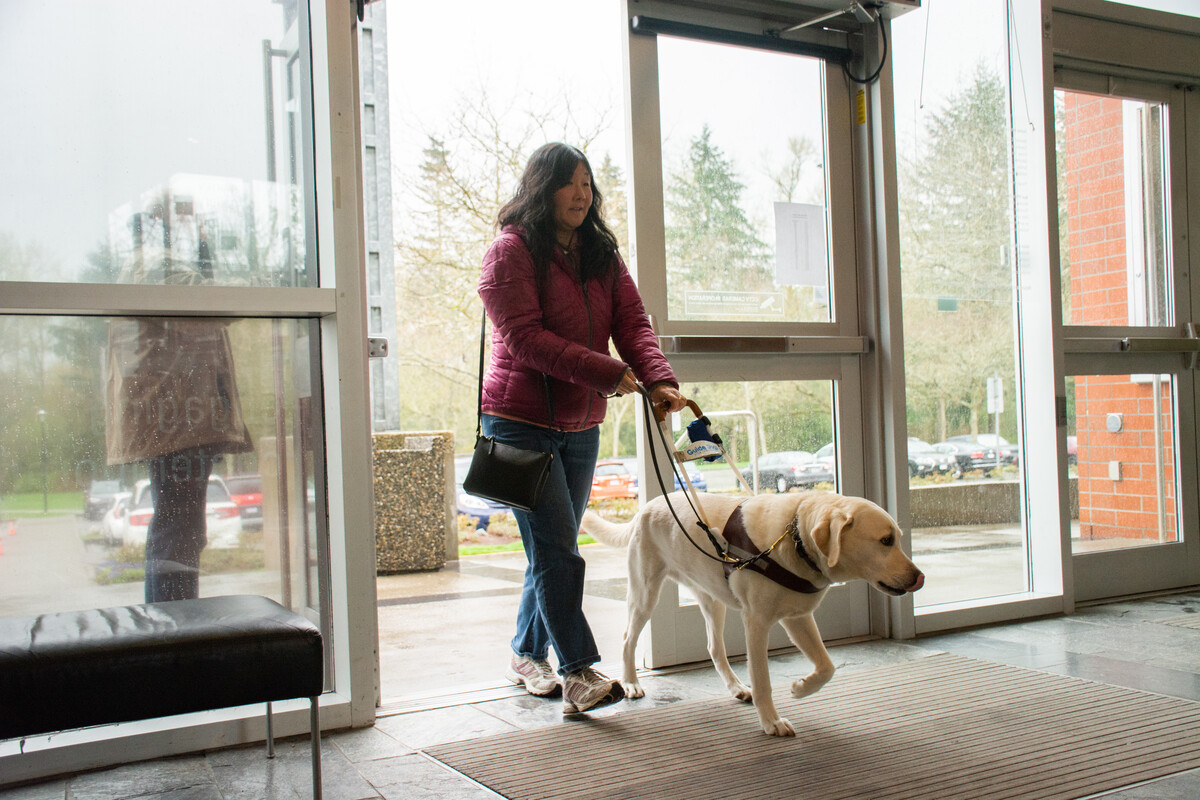 3. Elevate the voices of those with lived experience 
Accessibility and inclusion are dynamic and everchanging, and always unique to the individual. The best way to ensure you are meeting the needs of as many building users as possible is to consult and work with those with lived experience. Often, working with those with personal insight will bring forward solutions that otherwise might not have been thought of, or draw attention to a challenge in the built environment that previously wasn't considered.  
The variety of perspectives brought forward by a diverse group of people helps create a space that works for the most people and creates flexibility of use in the space, meaning the design accommodates a wide range of individual preferences and abilities. When considering how to address accessibility in your spaces, considering a variety of different needs, such as mobility, hearing, and vision disability, is critical to creating a space that works for everyone.  
Improving the accessibility of a building does not have to be costly and can improve the functionality of your building immensely. By improving access to your buildings, increasingly more people can functionally use the space, and push forward a culture of inclusion.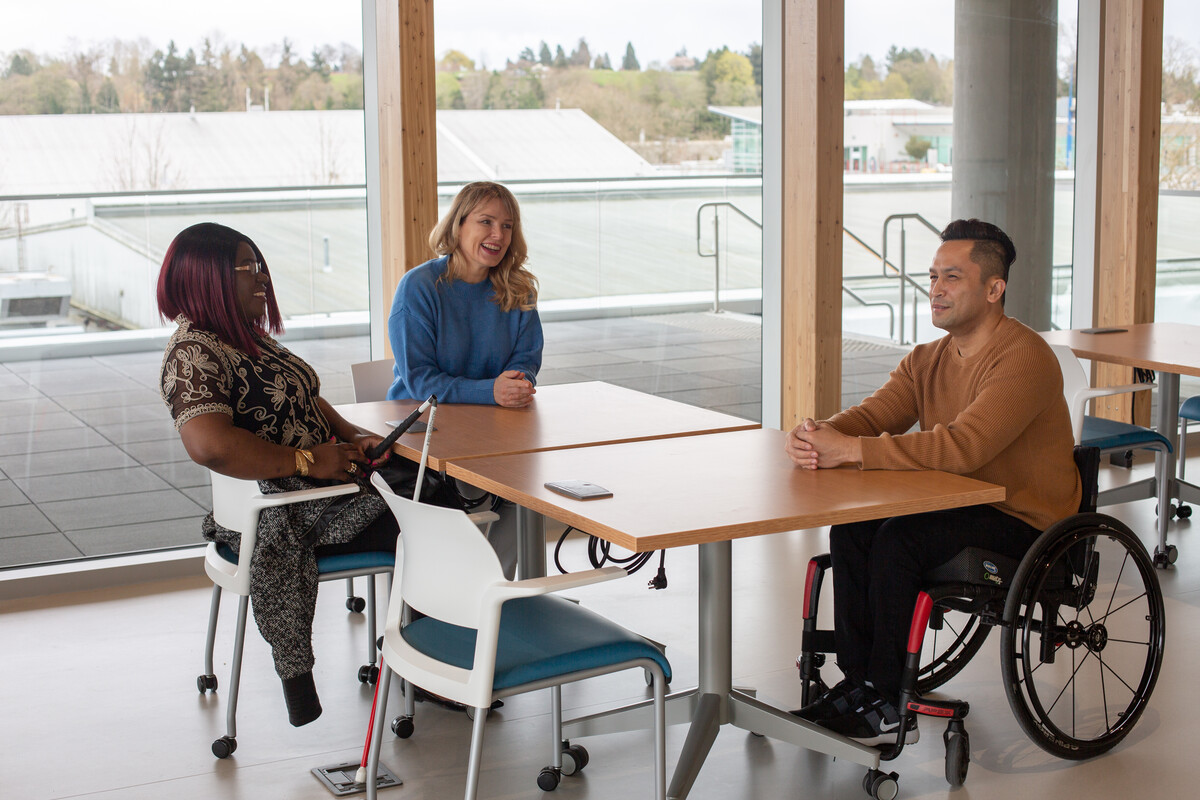 -- 
If you are interested in learning how Rick Hansen Foundation Accessibility Certification™ (RHFAC) can help make your building accessible for all, visit RickHansen.com/RHFAC.