Challenging stereotypes and creating harmony, this Difference Maker shows consideration and kindness in all his community involvement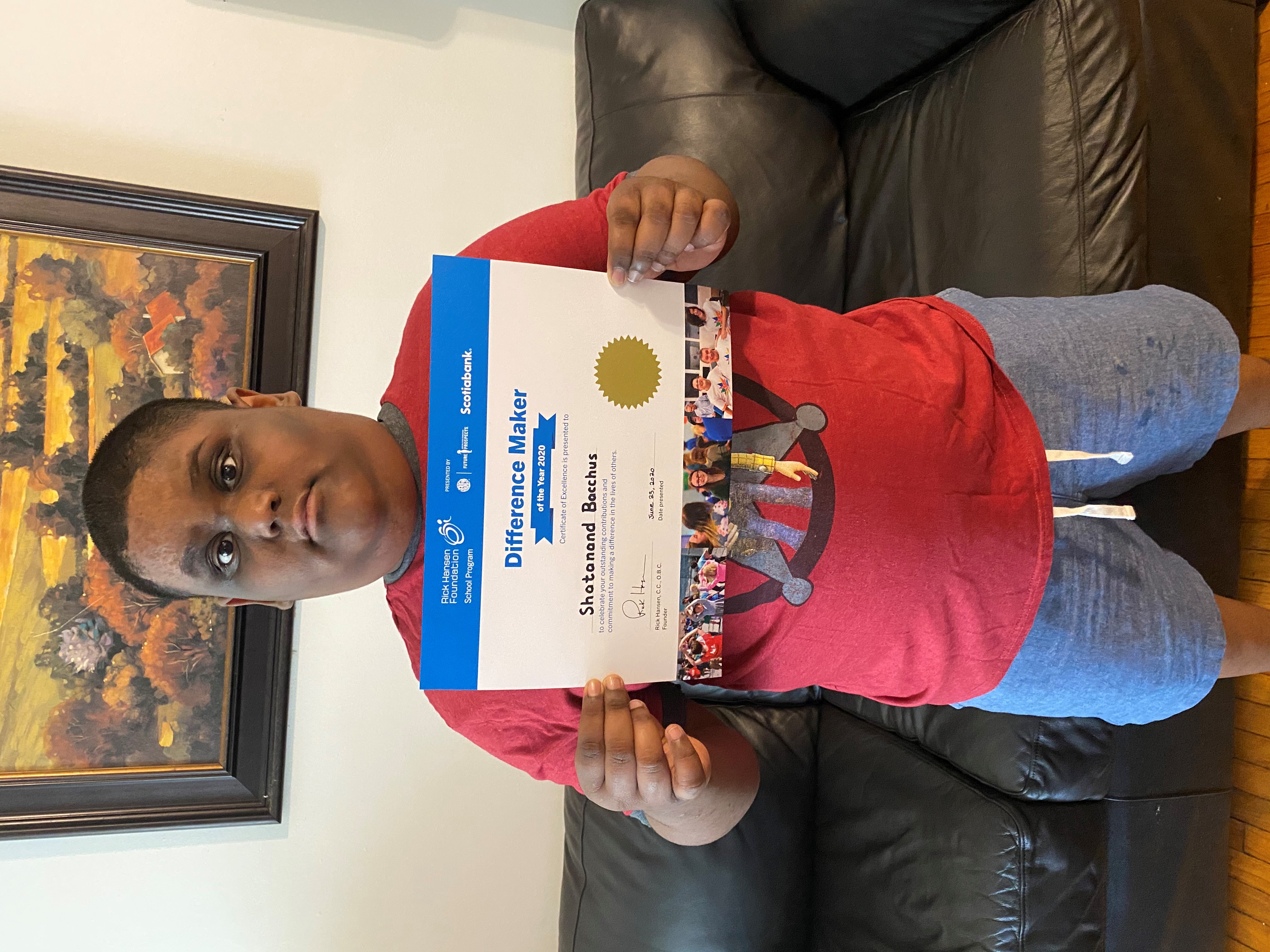 Shatanand Bacchus has never let his Autism Spectrum Disorder (ASD) diagnosis, or being a student in a specialized classroom, keep him from being an active member of his school and community.  
Not only is Shatanand an active participant and leader in the Best Buddies Friendship Club, a group at Pelmo Park School in Mississauga, Ontario, that brings together students from regular programs and those in specialized classrooms to play and learn together, he has also participated in Right to Play (which supports younger students and students with intellectual and developmental disabilities with play), Boys Club (supported by the Toronto District School Board Black Student Success and Excellence program), and the school's gardening and eco clubs. 
"Shatanand has a strong sense of social justice and the importance of equity, and a high level of respect for the environment and humanity," says Natalie Fraser, a child and youth worker (CYW) at Pelmo. "If someone isn't feeling well, he's right there offering a kind word or a gentle touch. When I experienced this firsthand, it was like I'd been blessed by the hand of Shat!" 
Shatanand is known by his peers and staff at Pelmo as a peaceful mediator with a strong sense of fairness. "I'm happy to be named a Difference Maker," he says.
"We are all the same, so we should always be kind to each other."  
"Shatanand has a kind heart that opens to anyone that he meets," says CYW Laura Iwasuiak. "He accepts all students and staff for who they are, with little question of why they do certain things. He supports new students by showing them the routine and rules in class." 
It's clear that Shatanand has made a big impact at his school — he had four enthusiastic nominators!