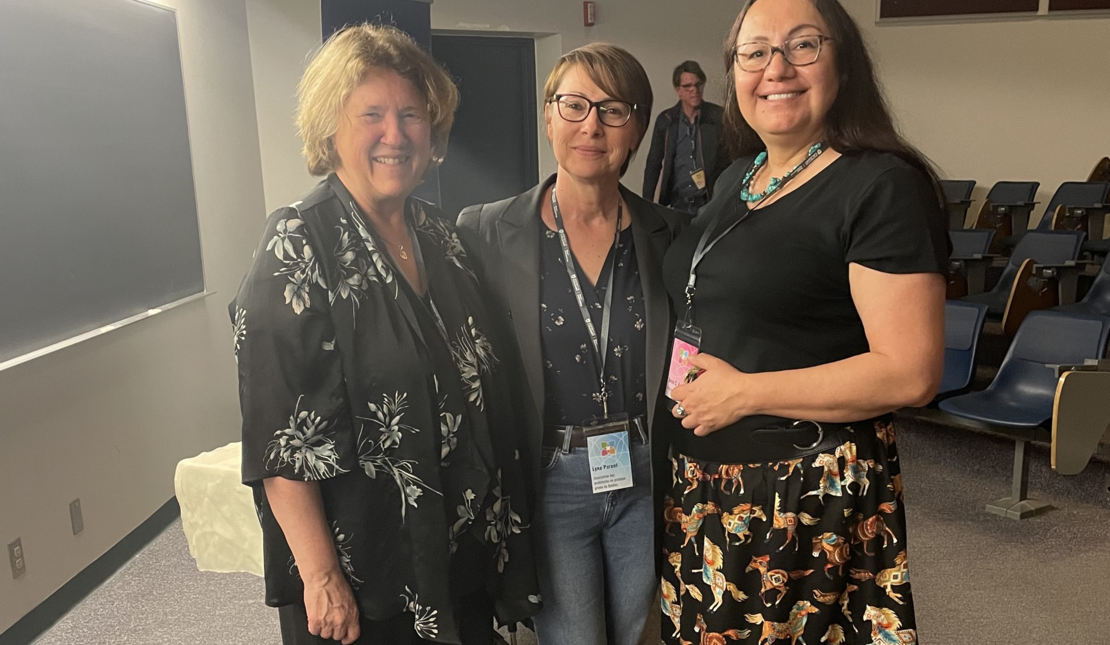 By Katie Kirker
On May 1, 2023
Access & Inclusion
The Social Sciences and Humanities Research Council (SSHRC) has funded a 5-year project (2022-2027) to build out research in the area of quality of the built environment. The partnership includes 14 universities, 70 researchers, and 68 public and private organizations to conduct a variety of research studies focusing on different aspects of the built environment.
The project is called Quality in Canada's Built Environment: Roadmaps to Equity, Social Value and Sustainability.
The Rick Hansen Foundation (RHF) is proud to be a partner of the SSHRC project in supporting research teams across Canada to include an accessibility lens in their definitions of quality in the built environment, and in co-designing new paths to equity, diversity and inclusion for people of all ages and abilities. The RHF team members involved in the project include Doramy Ehling, CEO; Kevin Ng, Assistant Director Content and Technical, RHFAC; and Laura McBride, Director Marketing.
Jean-Pierre Chupin, SSHRC partnership director, and researcher at Université de Montréal, explained the scope of the project.
"I see this project as one of the very first attempts of the field of the built environment to develop a library of research," he said. "We want many people involved. Citizens, cities – the people who make the city. We need to have the professionals, architects, designers, professionals in charge of evaluating the built environment, scholars, and students."
The project has three broad objectives:
Analyzing the current limitations of environmental norms and sustainability models to bring us closer to the United Nations Sustainable Development Goals (SDGs);
Co-designing new paths to equity, diversity and inclusion in the built environment; and
Defining new frameworks for the definition of quality to enhance the social value of the built environment through roadmaps to quality.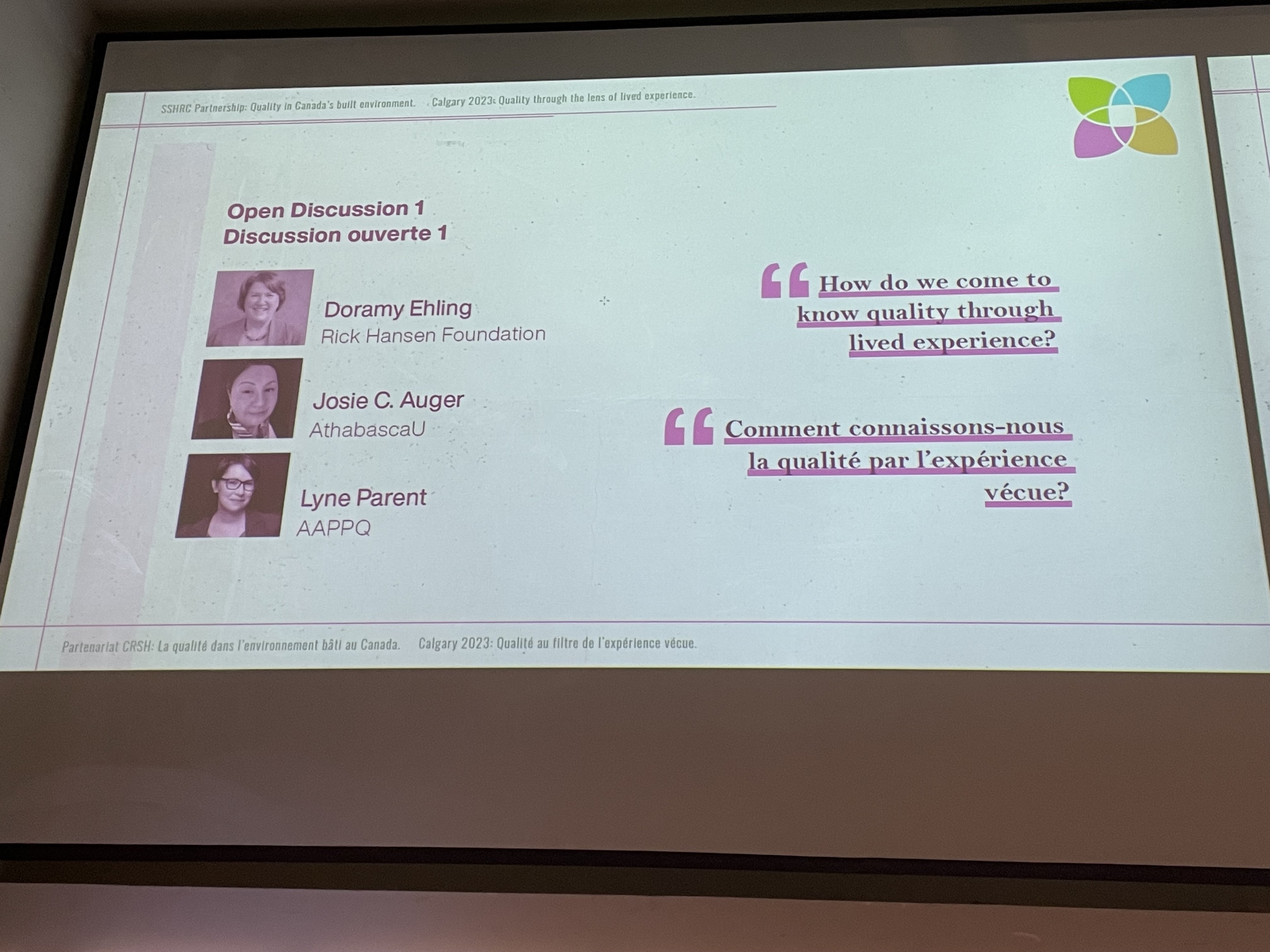 A Momentous Undertaking
"We want to prepare the next generation of actors in the built environment,"
Chupin said.
The scale of the project is immense, and balancing the work with coordinating between all parts of the project is a challenge Chupin and the other researchers are more than ready to tackle.
"We want to produce new knowledge. We will report at least twice a year to the overall partnership in a roundtable setting. Once in June and once in December. These will be moments of exchanges and reorganization of the overall methodology," Chupin explained. "Each group has its own focus, but at the same time I tried to invite these groups to share as much as they can. The tendency is to focus on your own project and when we put together the first roadmaps, we will see how people react to the urgent need to share. We hope to find a series of threads which could have an impact on future policies on the built environment or frameworks in the schools of architecture."
Quality of the Built Environment
Defining quality is in itself a daunting task. The research partnership seeks to address quality from four distinct themes:
Spatial justice and heightened quality of life;
Integrated resilience, material culture and adaptative reuse;
Inclusive design for health, wellness, aging and special needs; and
Processes and policies supporting the reinvention of built environments.
"We want to go beyond common definitions of quality. It is important to do so because there are more pressures coming – these pressures are the environmental expectations and the ones related to inclusion, respect of diversity, among others. This is what makes a city, particularly in Canada so interesting and different," Chupin explained. "The number of partners that have joined us shows us that we are not the only ones who believe this. We need to look at the social value of our built environments – learn how to be more inclusive on all levels of the built environment."
Sustainable Development Goals and Measurability
This partnership seeks to assess how Canada can get closer to the UN's Sustainable Development Goals. At the moment, there is no consensus on where Canada stands in terms of quality of the build environment. The way to begin to understand this is through measurement.
Chupin explained how experts on SDGs in Canada are part of this partnership and they seek to understand where Canada falls in relation to the goals. Chupin was clear that the project would not address them all, but just the ones that apply to the built environment, such as sustainable cities and communities and reduced inequality.
"I invite all the teams to position themselves to create a set of goals and measurable indicators. One of the main objectives of this project is to invite scholars in the built environment to be more open to measurability," Chupin said. "Measurability will help us create a benchmark to show us where we are in terms of the SDGs and how to move forward.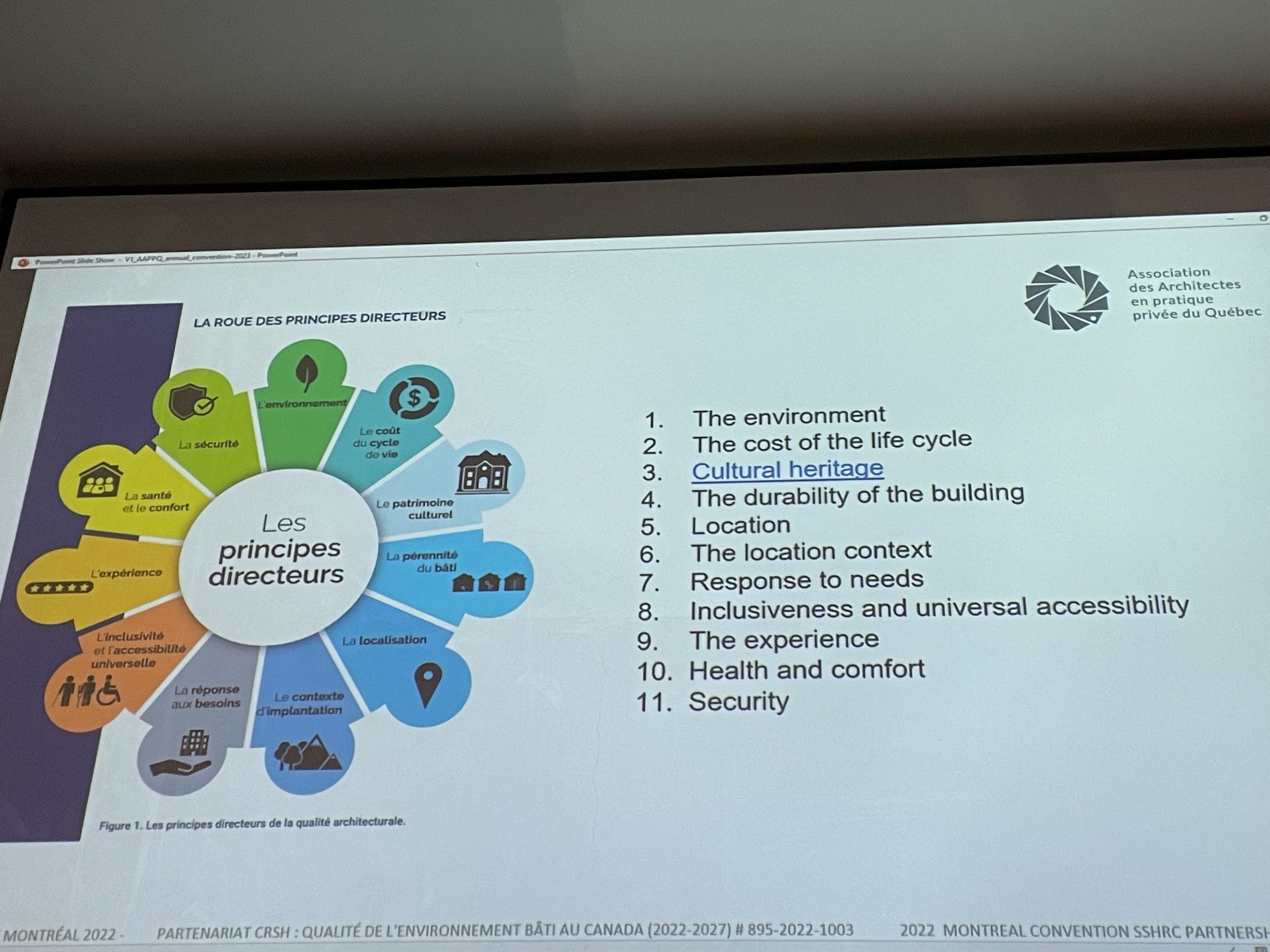 The Projects
There are 14 distinct research sites, but four are highlighted here to exemplify the range of projects seeking to look at many facets of the built environment.
University of Calgary; Designing Inclusive, Sustainable and Healthy Cities
With the goal of positively addressing quality of life in Calgary's buildings, landscapes, spaces and places, this research project will consider design of the built environment in three ways: as a vehicle to foster inclusivity, to heighten sustainability and to improve public health.
Universite de Montreal: Material Innovation in Spaces for Special Needs
This research projects looks at the intersection of materials used in spaces and neurodiversity. One research question this project seeks to address is how is quality defined from the point of view of users, and, in a more extreme way, from the point of view of users with special needs?
University of Toronto: Equitable Resilience in Toronto's Open Spaces
This project aims to evaluate the social and environmental value of Toronto's public open space assets as it relates to the city's overall resilience goals. It will explore the potential of the deployment of adaptation and mitigation strategies in open spaces to achieve more comprehensive sustainability objectives.
Toronto Metropolitan University: Re-evaluating Inclusivity and Well-Being on Toronto's Evolving Waterfront
This research project will address two research questions: 1) How do people with different mobility, sensory and cognitive abilities experience award-winning buildings and public spaces along the Toronto Waterfront? 2) How can the definition of design excellence be expanded to further include issues of accessibility, equity, well-being and inclusion?
Moving Forward
Ultimately, this project will result in a bilingual Living Atlas on Quality in the Built Environment set on a digital platform created with the support of the Canada Foundation for Innovation.
This resource will be designed as a public forum on the social, economic and environmental value of quality, and will offer "open access to repertories of award-winning projects, case studies, comparative analyses, scientific resources and articles, interpretative didactic podcasts, analogical maps and visualizations."
"It's an incredible project," Chupin said. "What we hope to do is potentially very powerful."