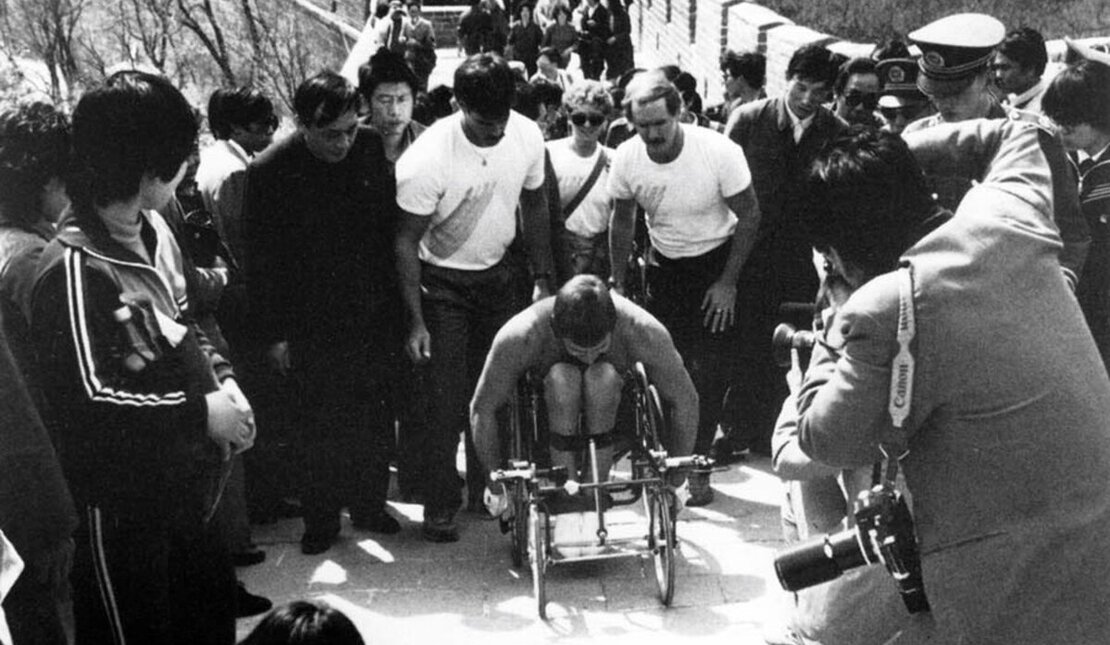 By Riley Brady
On November 10, 2022
Leadership
During his Canada Summer Jobs internship with the Office of Rick Hansen, Riley Brady chatted with Rick Hansen to learn about his international experiences during the Man In Motion World Tour. 
--
Who are some people that you met during the international segments of the Man In Motion World Tour that really inspired you? 

I was inspired by so many people before I even started my Tour. Through my Paralympic journey as a wheelchair marathon athlete representing Canada, I met a lot of really incredible athletes. We were always talking about the social issues that permeated our society: the physical barriers and attitudes that limited people with disabilities from reaching their potential. I had no idea when I started the Tour that I would meet so many more individuals I looked up to. 

One of the great highlights was wheeling into China and meeting Deng Pufang, the son of then Chairman of China, Deng Xiaoping. Deng Pufang had a spinal cord injury and was trying to make a difference in China. It was comforting knowing he was he was going to be a local champion to keep the movement going beyond my time there. The only way you can make a difference is by somehow inspiring others to do their part.  

There were countless other meaningful moments: meeting royalty in Jordan and the king and queen of Spain; the inspirational Michael J Fox who paused filming his popular show Family Ties to cheer us on; my sports idol, Bobby Orr, in Boston. We also met so many amazing grassroots champions such as Mel Fitzgerald in St. John's, Newfoundland; and Andre Vijay in Quebec. All of these people gave me a phenomenal sense of motivation to know that it wasn't only one Man In Motion, it was many. 

What was your favorite place to travel to from a historical perspective?

Wheeling up the Great Wall of China was an amazing personal highlight. Wheeling up to the highest point on that wall symbolized there were no obstacles too big to overcome. That whole experience was fantastic. 

In China, as in most of the world, people with disabilities had been labelled and treated negatively. To know that people like Deng Pufang and his China Disabled Persons Federation were starting on this evolution of social change removed a lot of the inaccuracies about the culture from my mind. I was impacted dramatically by my time in China.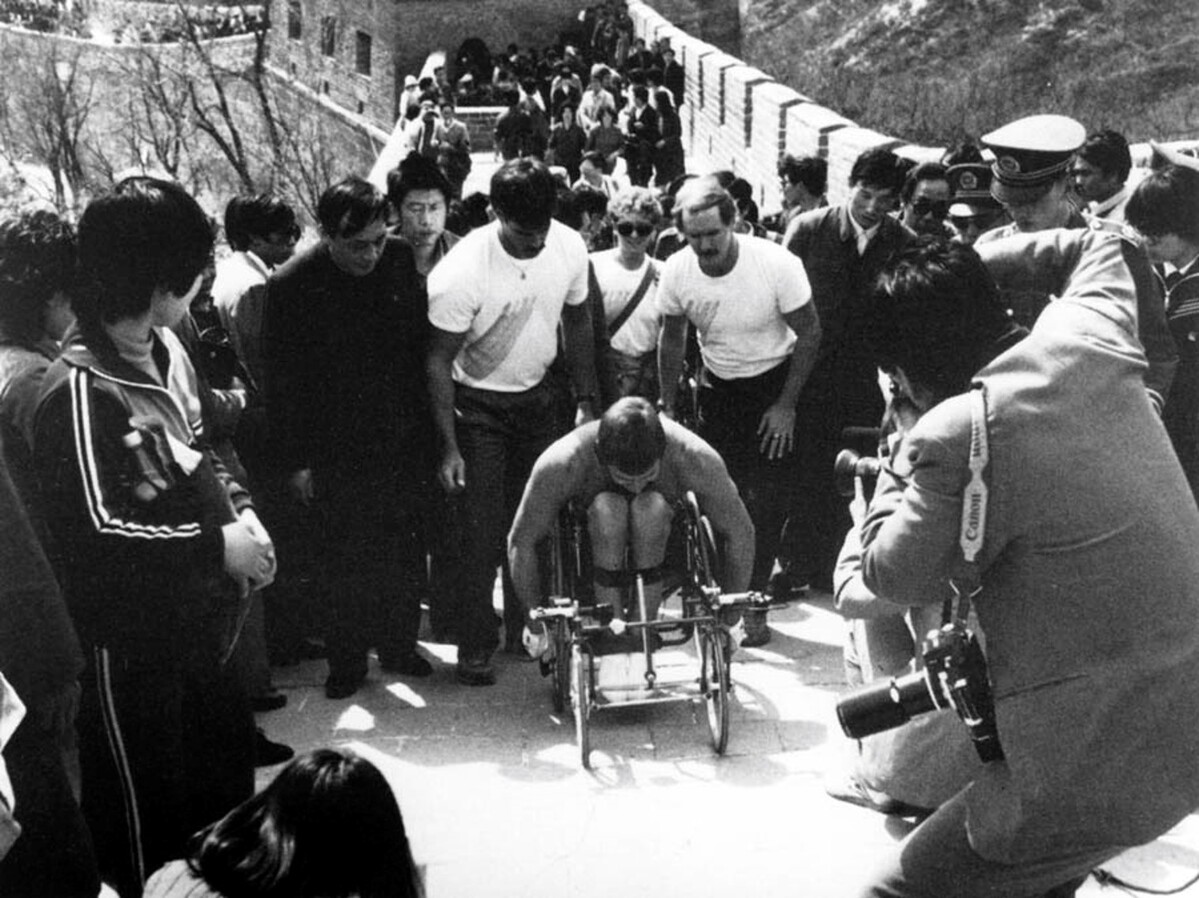 What surprised you when you were dealing with different levels of government during the MIMWT?

It was surprising how the world was segmented and fragmented based on jurisdictional authority. I was constantly trying to assess and re-assess the nature of each country. We had to adjust to the realities of where we were at any given time. We were in countries where we wanted to meet heads of state, royalty (such as the Queen of Spain), local senators, and mayors, but some countries were in a different place regarding disability rights.

There was very little social policy to back up any movement or rights for people with disabilities at the time, as it was largely considered charitable in nature to support people with disabilities.  But it was also a critical point in time with so many advocates and an emerging global sentiment about these rights, and some of it was just having the right people at the right time. It was a very complex reality that we just had to deal with the constraints and stay positive.
What do you think would be different doing the MIMWT in today's world? 
While we still have a long way to go, we've made amazing progress in the 35 years since the Tour. People no longer accept the stick person in a wheelchair as representative of disability as a whole. It's really a much broader, massive global demographic of 1.3 billion people on the planet living with a variety of disabilities. This highlights how vital it is to recognize and address the needs of people with disabilities to allow them to contribute to their economy and culture, creating a more unified global society.

With these changes and the digital platforms that now exist, the Tour would look very different today.

Now you have more options to sustain movement-based solutions. We have tools to bring together people with disabilities, government, private and social sectors to find solutions to complex global social issues. We have the capability to collaborate and standardize language and measurement, which allows people to interpret and execute those solutions. I believe we would have accelerated dramatically if these conditions existed back when we started out, but we did the best we could with what we had.
 
I am proud of where we started, and where we continue to go, together.