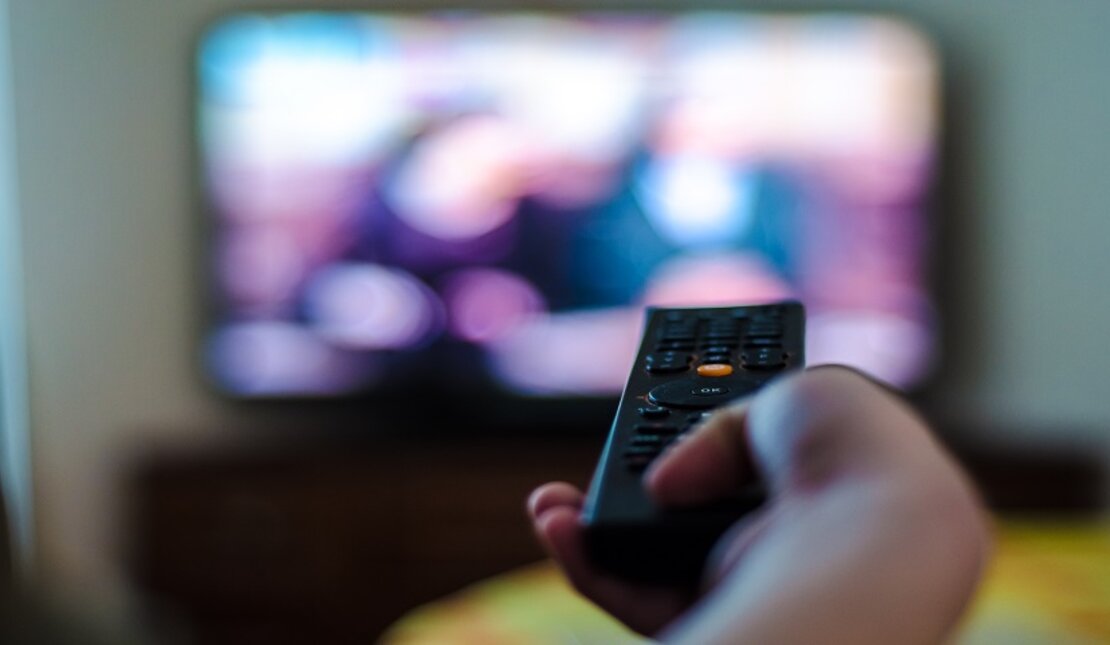 By Guest_Blogger
On August 14, 2017
Access & Inclusion
The idea of making television for people who are blind or partially sighted is often met with a genuinely unassuming question from people who are unfamiliar with the accessibility world: How? 

In 1989 Accessible Media Inc. (AMI) was mandated to make published news and information more accessible to Canadians living with vision loss. Nineteen years later, the company ventured into a new medium with a similar intent – to make television more accessible to individuals who are blind or partially sighted. Thus, The Accessible Channel – which is now known as AMI-tv – was born. 

The idea is simple – use audio description to fill in any key visual elements of a program including setting, actions or non-verbal communication, like facial expressions. In Canada this is known as Described Video (DV) which, in its traditional form, is a secondary audio track with a narrator describing the aforementioned key visual elements which is then added in post production. AMI-tv is the only channel in the world to offer DV in an open format on all content. 

The benefit of traditional DV is that it can be added to any program – everything from classics like Magnum, P.I. to modern day hits like Suits, both of which air on AMI-tv. Traditional DV takes shows that were historically inaccessible and upgrades them so that individuals with vision loss can enjoy them, just like their sighted family and friends. AMI-tv often airs programs that have never been produced with DV before so although they may not be the most current programs available, many people are experiencing them in full effect for the very first time.
 
DV is an artform and requires a specialized skillset from start to finish to ensure that it doesn't overshadow the natural story arc and creative elements of a program. To help ensure that high quality DV is consistently broadcast across Canada, AMI worked alongside industry leaders and grassroots organizations to create the Post-Production Described Video Best Practices – a set of guidelines that can be followed by all broadcasters. 

As AMI-tv evolved it became apparent that as much as traditional DV had reshaped accessibility in television, there were certain things it wasn't suited for. As such, the team at AMI started thinking about ways in which DV could be even more inclusive. 

In addition to a full roster of programs and movies from other broadcasters, AMI-tv airs a wide variety of original programs that are produced in house or in partnership with production companies across Canada. AMI produces two weekly TV shows in house called AMI This Week and ATW Weekend Edition, plus a variety of specials and documentaries, alongside a number of co-productions including Employable Me and Eyes for the Job. 

Original productions became the perfect vehicle to implement a new form of description pioneered by the team at AMI called Integrated Described Video (IDV). IDV emphasizes accessibility throughout the production phase and incorporates natural ambient sound with descriptions from hosts and guests during filming, eliminating the need for a secondary audio track. 

IDV is an innovative approach to description that creates a more holistic television experience for everyone. AMI continues to work with production companies to train them in IDV best practices with the intent that this ground-breaking form of description will continue to gain recognition.

But sometimes, you just need to go live! Check out AMI-tv for Live Described Video, where professional narrators describe an event in real time, often weaving additional description into what's already included to create a more vivid picture for the blind and partially sighted audience for things like Blue Jays baseball games, and the Summer and Winter Paralympic Games. 

Guest blogger: Taylor Turner is the Marketing and Communications Specialist at AMI-tv. AMI-tv seeks to entertain, inform and empower its audience with a variety of fully accessible content. Learn more at ami.ca.