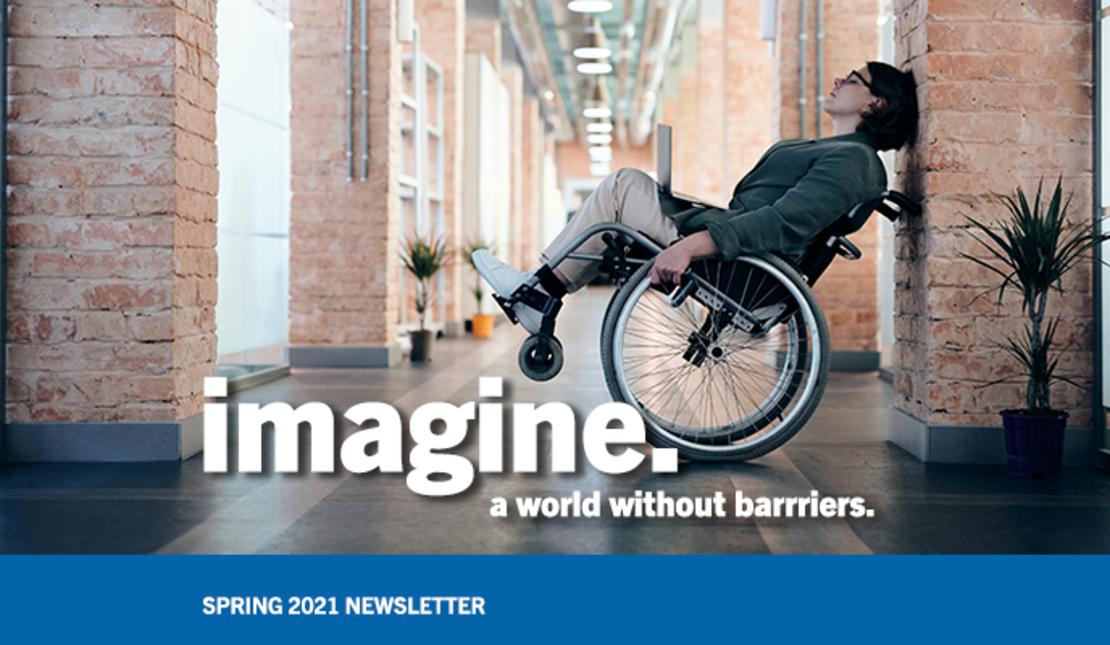 By RHF
On May 27, 2021
RHF News
The latest updates on the programs at the Rick Hansen Foundation for Spring 2021.
A Message from Amanda Hansen
I am delighted to have this opportunity to share some reflections with you as we mark the 36th anniversary this Spring of the start of Rick Hansen's remarkable Man In Motion World Tour to raise awareness of the potential of people with disabilities and find a cure for spinal cord injury.  This expedition was a life-changing feat as Rick made history, and I was honoured to contribute. 
Recently I was asked to share my recollections from the Tour in an article for the Physiotherapy Association of BC. I wrote about the many hurdles that Rick faced to complete the Tour, and about the small band of people who rallied by his side and supported him for over two years.  I'm honoured to share a bit of my story in your Spring Imagine newsletter. 
In this edition, we also celebrate the 20th anniversary of the Rick Hansen Foundation School Program – a program conceived from Rick's belief in the power of youth and empowering the next generation of difference makers. I'm so proud of the impact this program is making in advancing accessibility and inclusion in over 5,500 schools across Canada. 
Rick's big dream and the work of the Foundation have formed a major cornerstone of my life, and I am grateful to each of you for your commitment to this important work. Improving the lives of people with disabilities is an ongoing journey and a dream that is being realized thanks to your incredible support. 
  
With Appreciation, 
Amanda Hansen 
---
In This Issue
Reflections from Amanda Hansen 
RHF School Program Celebrates 20 Years!
A Conversation About Accelerating Access 
Celebrating IDPWD – Virtually! 
Annual Research Meeting at ICORD New 
Aqua Lifts Make a Splash in Kamloops
---
Raising Awareness
Reflections from Amanda Hansen, MIMWT Team Physiotherapist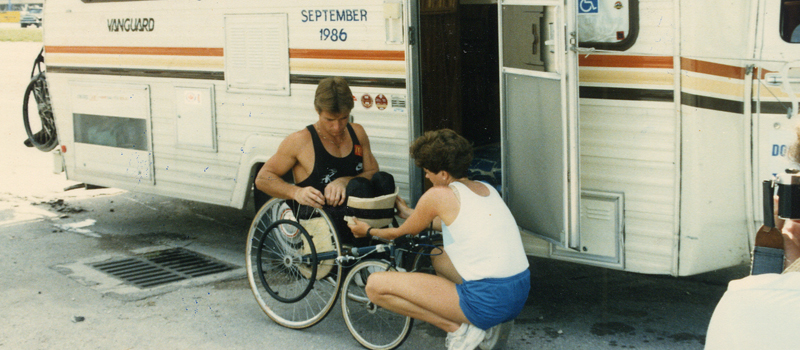 While there have been many words written about the Man In Motion World Tour (MIMWT) during the last 36 years, it's always interesting to hear a new perspective. Especially from an insider who tackled Rick's physical challenges during the Tour, as well as some of her own which included a lightning strike! 
Through her recent article titled Physiotherapist in Motion: Exploring New Frontiers written for the Physiotherapy Association of British Columbia, Amanda Hansen delved into her personal memories as the Tour physiotherapist as well as the beginning of her and Rick's relationship. Amanda's reflection is a treat, especially for those of us who are supporters of Rick's vision of creating a barrier-free world for people living with disabilities. 
Amanda detailed the challenges that arose as Rick wheeled the equivalent of two marathons every day. To prevent injury, there were different wheelchairs in rotation. Amanda anticipated terrain in order to make changes ahead of time, including suggestions of different rim and wheel sizes for Rick's wheelchair at different parts of the day. 
Not only did Amanda keep up with the latest developments in the rapidly-changing field of physiotherapy, she was able to utilize her knowledge to problem-solve on the fly. The small Tour team of five people shared all responsibilities, including running or cycling alongside Rick for his safety and hydration and nutrition purposes. 
Amanda recalled cycling with Rick in Texas down a deserted road during a storm, where she was struck by lightning. 
"Rick reassured me all would be fine," Amanda wrote. "He could talk; he wasn't the highest point for miles! I, however, was a sitting target perched on the bike.  
"I'm sure if my feet hadn't been on the pedals with the rubber tires and hand grips protecting me, I would have become a permanent resident of Alpine, Texas." 
---
Accelerating Access
I Will... A Conversation About Accelerating Access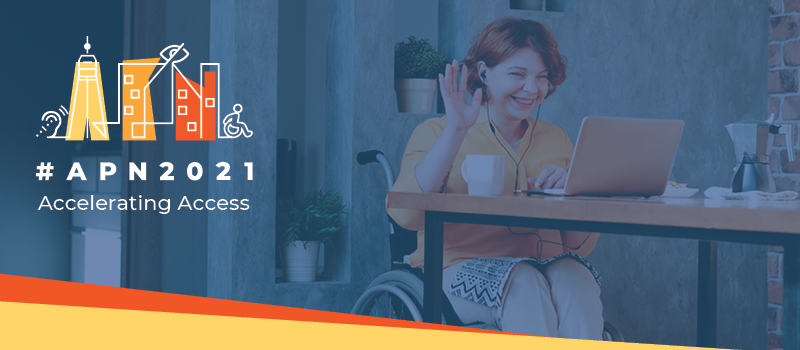 On March 11th and 12th, the Rick Hansen Foundation hosted #APN2021: Accelerating Access a virtual conference on accessibility in the built environment. Thanks to your support, we brought together more than 500 people from around the world to engage in conversation with more than 50 thought-leaders in the field of accessibility about current and emerging issues.  
The common thread of any good conversation is the sharing of ideas. That is why attendees were encouraged to finish the sentence "I will accelerate access by…" on the virtual "I Will" wall.  
The responses were thoughtful. People spoke to their personal goals of making the built environment inclusive, advocating for accessible travel, and championing accessibility initiatives in their communities. 
One post which really stood out was by Arnold Cheng who wrote "I will accelerate access by continuing to talk about accessibility in ways that provoke thought and curiosity, because the first step towards improving accessibility is caring about it. Once you get someone to start caring, thinking and learning, it's hard to stop!"  
After the conference, Arnold said he received comments from other attendees regarding his point about curiosity. 
"I find that people either care about accessibility or they don't," Arnold explained. "On curiosity: how do you flip people from not caring to caring? The best way to get them interested is to get them to think." 
Because of your support, and the commitment of people like Arnold, important conversations such as these are taking place on how we can work together to accelerate accessibility in our homes, communities and day-to-day lives.  
 
---
Empowering Youth    
RHF School Program Celebrates 20 Years! 
Like many great things, the Rick Hansen Foundation School Program (RHFSP) grew from humble beginnings. Your support has helped grow the program from the early days when its only resource was a booklet, put together with typewriters and photocopiers, to what it is today: a national program with robust hardcopy and interactive online resources used by educators across the country to educate youth about diversity and inclusion. 
And this Spring, because of generosity of donors and supporters like you, we are celebrating RHFSP's 20th anniversary! We are incredibly proud of the program's accomplishments such as its recent inclusion into a province's school curriculum and the successful pivot of RHF Ambassadors presentations from in-person to a virtual offering.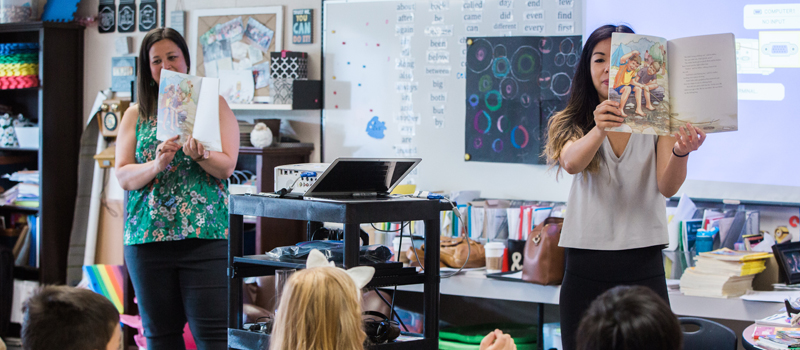 Nova Scotia: The First Province to Adopt RHFSP  
In February 2021, Nova Scotia became the first province to officially adopt RHFSP materials into its curriculum. Thanks to your support, we are able to connect with youth to not only show them the value of diversity and inclusion, but to also inspire and engage them to make a difference in their communities. 
In the words of Nova Scotian educator Leah Fumerton:
"When my Grade 3 students started asking questions during the Rick Hansen Foundation Ambassador Presentation, I saw in them a genuine desire to know more and to do more," she said. "This partnership (with RHFSP) is such an important and exciting step in the movement towards empowering our future difference makers." 
"Our schools are filled with people with different gifts and talents and by promoting greater awareness we are teaching students to embrace each other's differences so that tomorrow's communities are more inclusive," says Zach Churchill, Nova Scotia's Minister of Education and Early Childhood Development. 
---
Virtual Ambassador Presentations 
The COVID-19 pandemic changed how we live and work. It also changed how we learn. RHF Ambassador presentations are an important way to connect with youth, putting a face to disability. Thanks to your support, we were able to pivot from in-person presentations to a virtual format so kids could remain connected and engaged.  
The online presentations allow students to be invited into Ambassador's homes where they are shown how people with disabilities live. This intimacy sparks a personal conversation. The Grand Erie School District in Ontario found this out first-hand when students asked Ambassadors questions that covered everything under the sun.  
The district booked 12 virtual presentations in December 2020 in honour of International Day of Persons with Disabilities. In total, Ambassadors spoke to 83 classes, including 17 that signed up for more than one presentation reaching approximately 2,500 students. 
Educator Haley Lapierre booked two presentations: "The questions were fluffy at first, as in 'what's your favourite colour?' But the students then went into deeper and more personal questions. Both the presentations ran over the allotted time because the kids were asking so many questions. It was amazing!" 
---
A Conversation Between Friends  
RHF writer Rebecca Blissett spoke with two of Lapierre's Grade 3 students about the presentations. Here's a snippet of what Ruby and Hunter had to say: 
Rebecca: What did you like the best about the presentations? 
Hunter: The best part was that I got to talk to people different from me to see what their lives are like.  
Ruby: I think I would kind of like to be in a wheelchair. I would like to go down ramps! 
Rebecca: What did you think about the playground you saw in the presentation? 
Hunter: I liked how accessible it was but the only part I didn't like about it was how there was fire poles. It would make it harder for kids with disabilities to have fun. 
Rebecca: What was the most exciting part of the presentation? 
Hunter: I could actually see how it feels to be in a wheelchair and the hard parts about it. 
Ruby: Yeah, the hard parts. You have to have a special car, have to have a special bed. 
Ruby and Hunter also discussed accessibility features in their school and what kind of world they would like to see for people with disabilities. It was clear from our conversation that the presentations not only provided a glimpse into a world Ruby and Hunter hadn't realized existed, but it also put a sense of awareness of others into motion. 
Thanks to your support the RHF School Program has made an incredible impact over the past 20 years and continues to empower the next generation of difference makers. 
 
---
Celebrating IDPWD – Virtually! 
While vacationing in Australia, Teri Thorson was a passenger in a car that skidded on a hairpin turn on a gravel road and rolled. A professional dancer and model who also worked in the software industry, the crash resulted in Teri acquiring tetraplegia. After a year of rehab, she rebuilt her life. RHF is proud to include Teri on its roster of Ambassadors. 
Your support made it possible for RHF to host its first "live" virtual Ambassador presentation on YouTube, featuring Teri, for the public to participate in International Day of Persons with Disabilities on December 3rd, 2020. 
Teri spoke about her experiences before and after acquiring her disability and the impact it has had on her day-to-day life as a mother, athlete, and professional designer. The presentation brought hundreds of people together to learn about both the potential of persons living with disabilities and the many barriers that exist.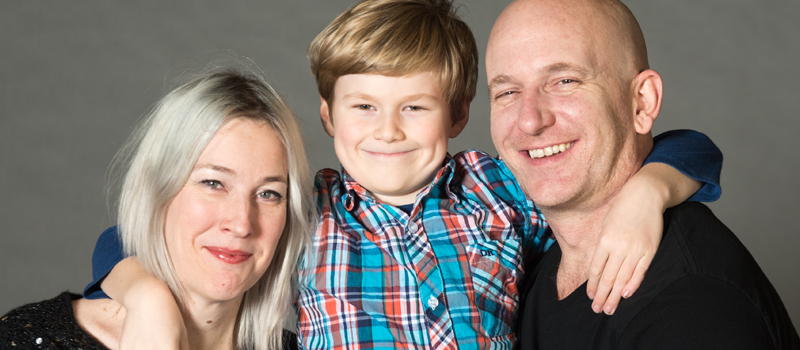 "Loved this special gathering and learned a lot. Thank you for showcasing IDPWD in this virtual interaction." -Nancy, IDWPD presentation attendee
---
2021 Annual Research Meeting at ICORD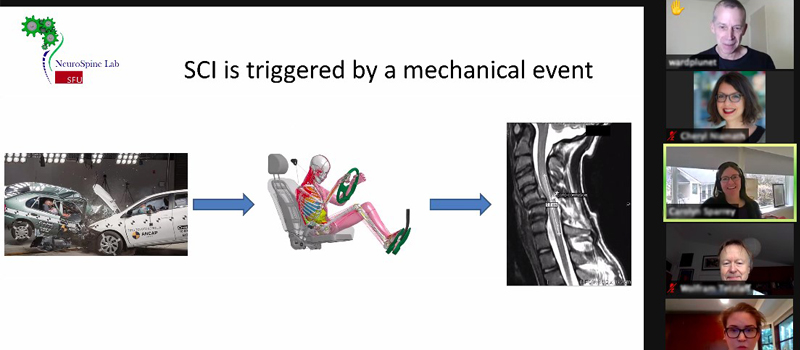 Thanks to your support, the Rick Hansen Foundation continues to invest in critical research for the cure and care of Spinal Cord Injury (SCI), including organizations such as the International Collaboration on Repair Discoveries (ICORD).  This past March, more than 170 people attended the ICORD 2021 Annual Research Meeting.  Research faculty, staff, students, and members of partner organizations connected virtually to collaborate and share progress.  
Highlights included: 
14 presentations about new Spinal Cord Injury (SCI) research that included important topics such as Covid-19 and SCI, and the development of a new wound dressing that can indicate the presence of infection. 
Dr. Alyson Fournier from McGill University was this year's Rick Hansen Plenary Lecturer. The focus of her comprehensive talk was sharing knowledge about the molecular mechanism that prevents nerve fibre growth after SCI.  
In addition, 48 trainees along with ICORD staff presented their research project posters.  
While this year's virtual meeting was a departure from the traditional in-person format, it was a fantastic opportunity to share researchers' work, forge new collaborations, and celebrate one another's accomplishments. 
---
New Aqua Lifts Make a Splash in Kamloops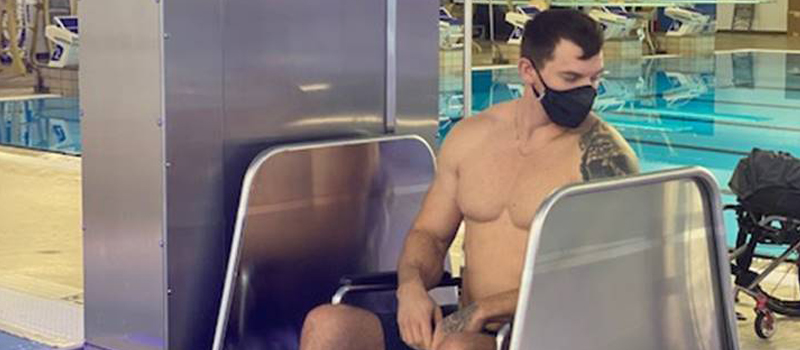 Kamloops BC prides itself on being a place that considers people of all abilities. 
Its community recreation guide is a good indication of how accessibility-minded the city is. It boasts a section dedicated to accessible programs ensuring all residents are able to contribute and play, which includes wheelchair rugby, badminton, basketball, adaptive Zumba, and sledge hockey. 
And, as of January, those with mobility disabilities are now also able to access the Kamloops' Canada Games Aquatic Centre in the Tournament Capital Centre (TCC). The city recently received a $20,000 Rick Hansen Foundation BC Accessibility Grant allowing for the purchase of an accessible lift to provide access to the pool and whirlpool for people who use wheelchairs. 
 "The lift is like the Cadillac of lifts," said Ben Chobater, the city's community development coordinator. "It's like an elevator. The person in their wheelchair doesn't have to be transferred out of their chair, they can be lowered right into the pool in their wheelchair. It's great!" 
The new lift was installed while the Canada Games pool was closed for renovations during 2020. The city took advantage of the closure and consulted with a Rick Hansen Foundation Accessibility Certification™ (RHFAC) Professional during the planning stage of improvements for guidance to make the aquatic centre more accessible and inclusive.  
Debora Delyzer said the aqua lift is "near and dear to my heart." Delyzer is not only the executive director of People in Motion, an organization dedicated to promoting accessibility and inclusiveness in Kamloops, but also has a son-in-law who is currently recovering from spinal surgery. 
"Creating a better tomorrow for those living with diverse abilities, the installation of the new aqua lift at TCC will remove the barriers creating an accessible, therapeutic, inclusive and social environment ensuring no one gets left behind due to a disability," she said. 
Congratulations to the City of Kamloops for leading the way in creating a more accessible and inclusive community where everyone can go everywhere! 
 
---

Yes! I will help build an accessible future for everyone, everywhere.