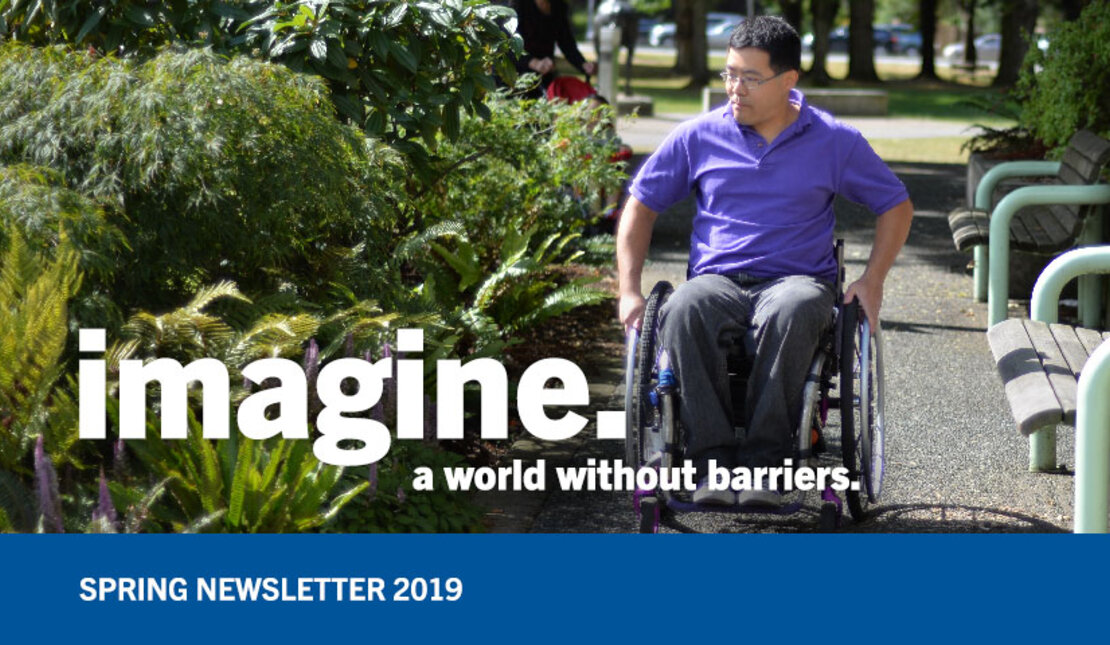 By Alannah Johnston
On June 3, 2019
RHF News
The latest updates on the programs at the Rick Hansen Foundation for Spring 2019.
In This Issue:
---
A Message from Doramy
Our mission at the Rick Hansen Foundation is to create and deliver innovative solutions that lead to a global movement to remove barriers and liberate the potential of people with disabilities. We are so grateful for our community of donors (you!) who help make strides toward a fully inclusive world.
The number of individuals in Canada with physical disabilities is growing, and your support ensures that each and every one has equal access to the places we live, work, learn, and play. As a donor, you elevate this cause by increasing awareness, empowering youth across the country, and improving access. 
In this issue you will learn about some of the wonderful impacts we are making together: sites that have achieved RHF Accessibility Certified Gold, individuals who are transforming the built environment, and students learning hands-on about inclusivity.
Thanks for all you do to create a Canada where everyone can thrive. Your support is critical to ensuring people of all abilities can contribute to our communities and reach their full potential.
Doramy Ehling
Chief Executive Officer
Rick Hansen Foundation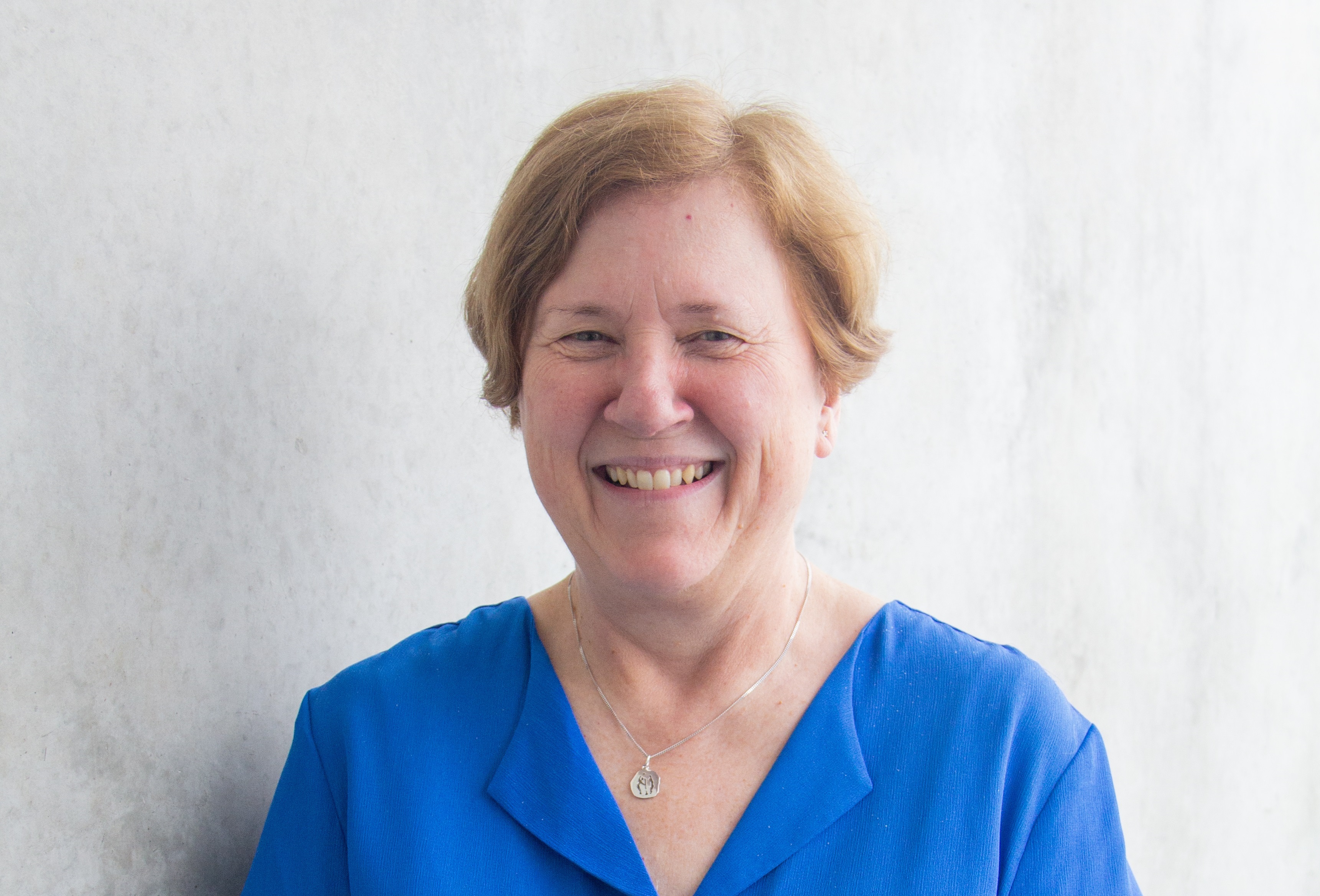 ---
New Research from the Angus Reid Institute
Once again this year the Foundation partnered with the Angus Reid Institute, a Canadian nonprofit foundation committed to independent research. The report reinforced the urgency of the cause, and confirmed that accessibility is a source of future anxiety and a significant consideration for Canadian consumers today.
Accessible PDF of 'Candian Consumers and Accessibility' Infographic.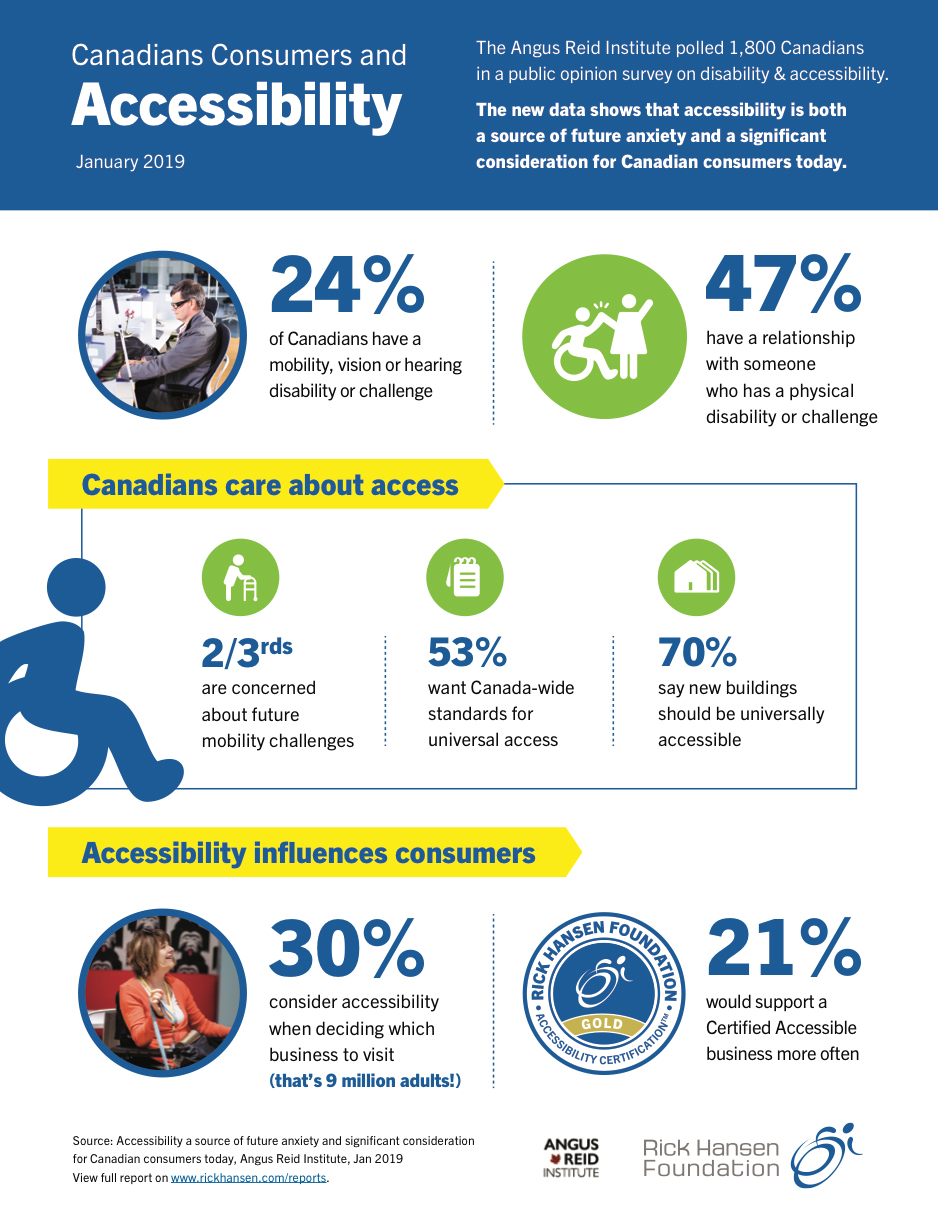 ---
Barrier Buster Legacies: Access for Eva
Two years ago, with funding support from the Government of Canada, RHF granted $1.7 million to schools and community groups for "Barrier Buster Projects" to remove physical barriers in public spaces. We'd like to tell you about Eva, a young woman who benefited from one of these grants.
Eva is an inspiring teenager: she's active in her community when it comes to matters she cares about, whether it's recycling or the local trails. She was born with cerebral palsy and uses a wheelchair to get around. This means she faces barriers daily, but we were able to help bust one of them for good.  
The Canada Games Centre in Eva's hometown of Whitehorse is a community hub; however, until last year, Eva couldn't access the pool. In 2017 the centre received an RHF Barrier Buster grant as part of our Access4All Canada 150 Signature Project. The grant built a ceiling lift in the aquatic centre to transfer people to and from their wheelchairs, allowing those who benefit the most from aquatic therapy to use the facility. 
Eva was delighted! Visiting the aquatic centre quickly became part of her weekly routine. Eva also has dystonia, so swimming helps release tension in her muscles. The improvements to her quality of life and her joy at being able to visit the local pool are priceless. Eva's story is what accessibility means in practice: inclusion, community, a sense of belonging, and joy.   
"Now, every Wednesday I go swimming there with the school. I couldn't go before because there was no way for me to get out of my chair and get in the pool. I had not been in the pool since I was 12 and I am 18 now. When I first went in, it was amazing."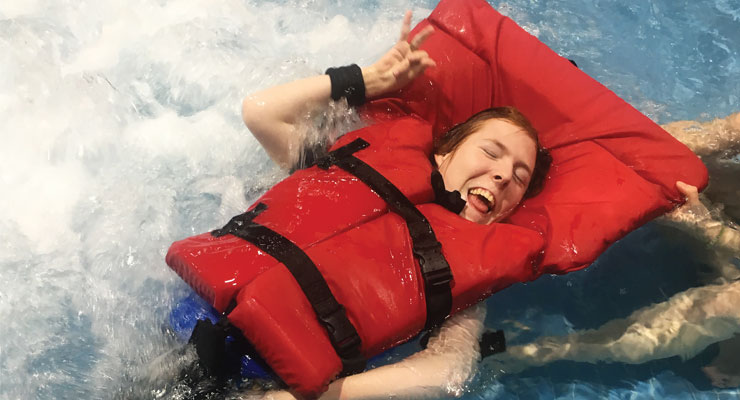 ---
Gold at the end of the Rainbow 
Thanks to donors like you, awareness of the Rick Hansen Foundation Accessibility Certification™ (RHFAC) program is increasing and we are receiving an overwhelming response from organizations who want to become more accessible. RHFAC rates buildings and sites on their level of meaningful access so organizations can learn how individuals with physical disabilities navigate their facilities—and more importantly, learn how to improve! 
The businesses that have achieved certification through RHFAC are leaders in inclusion. They recognize the need for progressive thinking with our aging population, the growing number of people with disabilities, and pending federal accessibility legislation. Here are highlights of some who have earned the highest level of certification—RHF Accessibility Certified Gold. 
Cowbell Brewing
At Cowbell Brewing, there's something for everyone—and not just on the beer menu. The family-owned brewery in Blyth, Ontario is the first brewery in Canada to achieve a gold rating for their accessibility. From heated sidewalks for melting snow, to an accessible catwalk to view the brewing process, it's a community hub where everyone feels welcome.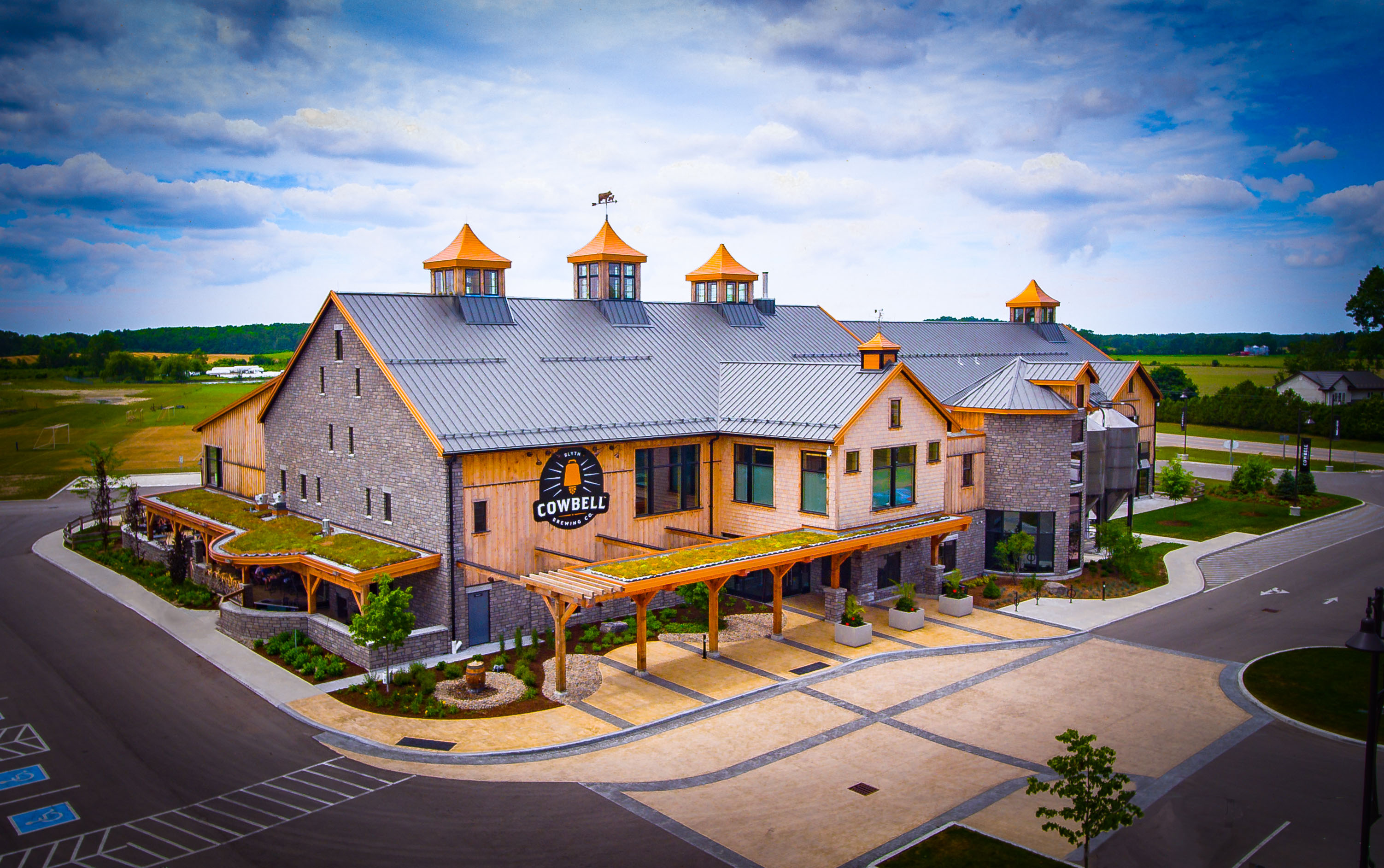 Vancity
Vancity credit union's Burnaby Heights Community branch along with the Vancity Centre office in Vancouver both achieved gold certification with features like braille at ATM machines and wide pathways. Vancity was an early adopter of RHFAC, and is the first financial institution in Canada to receive a gold rating.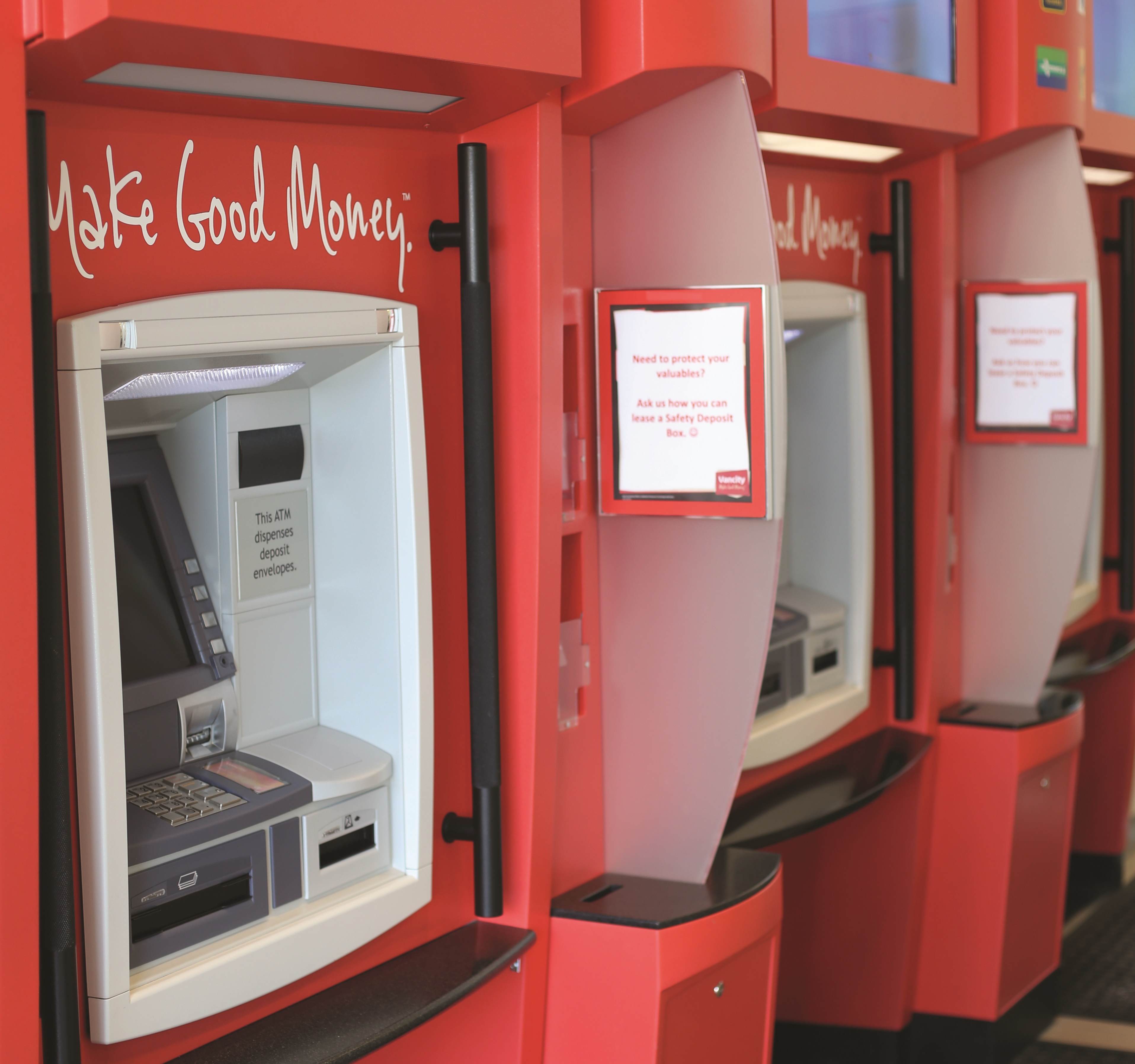 YVR
Vancouver International Airport (YVR) has a long history of inclusion. Achieving the highest score of any site to undertake a rating to-date—93 points out of a possible 100—is the culmination of years of commitment, consultation, and innovation. Alongside accessible features in the terminal, the entire staff participates in sensitivity and awareness training.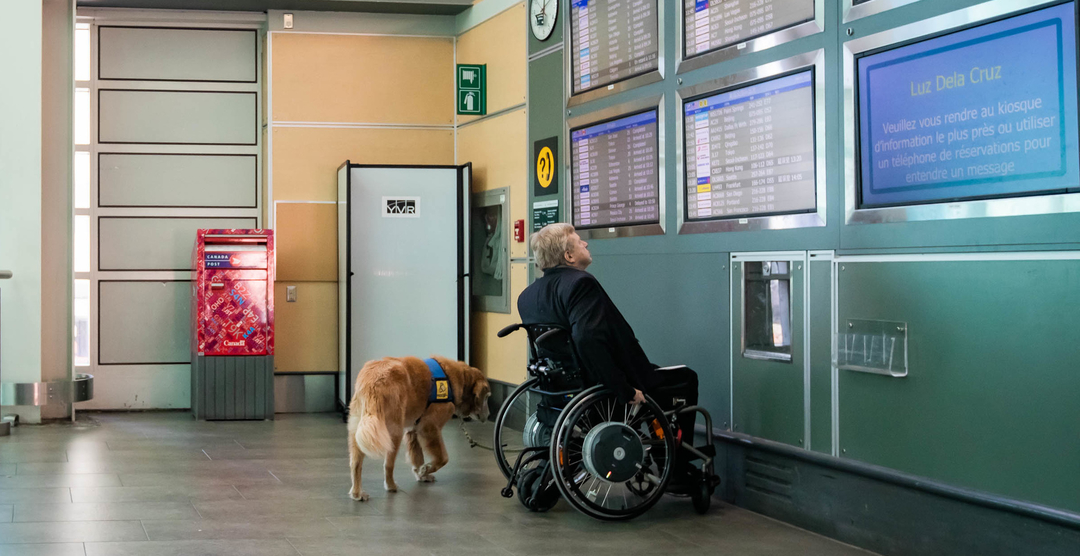 RHSS
Rick Hansen Secondary School in Abbotsford, BC, continues to be inspired by its namesake. Among their many accessible features are wheelchair-accommodating desks, visual fire alarms, and cane-detectable water bottle fill stations. Their commitment to accessibility ensures staff and students always feel included and led them to achieving their gold certification.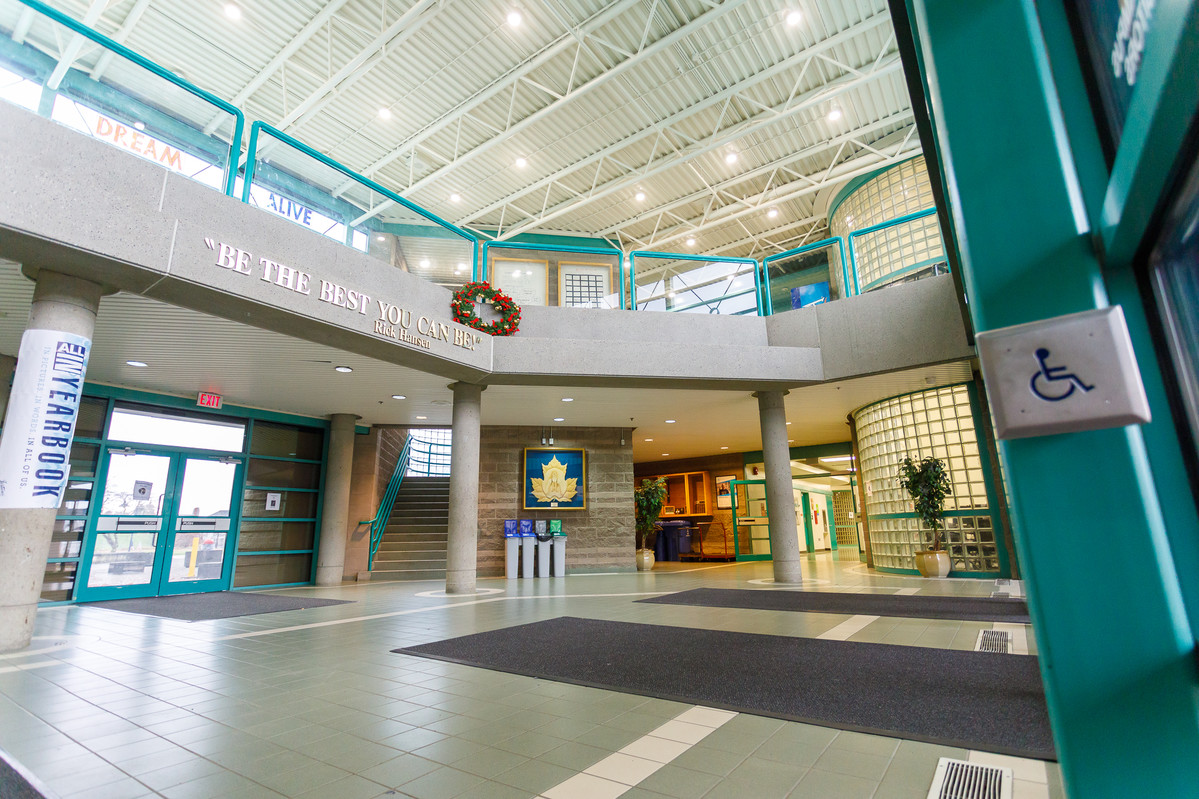 ---
RHF Accessibility Certification Program Update
RHFAC Professionals have been hard at work rating buildings and helping organizations better understand their accessibility. As of April 2019, over 900  sites have achieved RHF Accessibility Certification. Another round of RHFAC Accessibility Assessor training will take place this Spring at post-secondary institutions across Canada.
Learn more about professional training.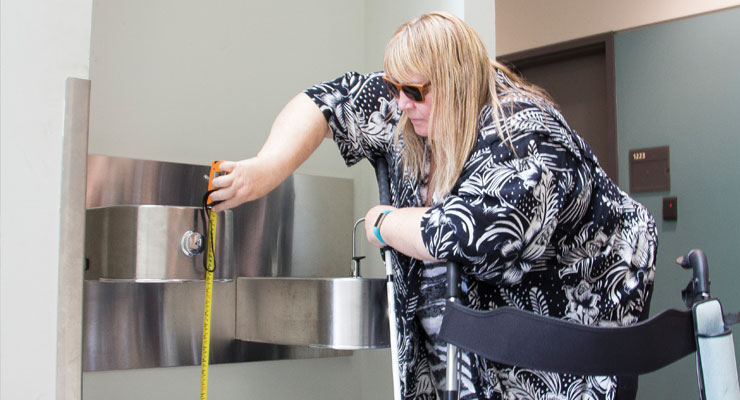 ---
Meet RHFAC Professional Julie Sawchuk
Before her accident, which left her in a wheelchair, Julie Sawchuk had been a popular teacher in her small town of Blyth, Ontario. When she discovered that RHF has Ambassadors who teach students about disabilities and inclusion, the role was a natural fit. It was through this work as an Ambassador where Julie learned about RHFAC. 
Now also a designated RHFAC Professional, Julie has already begun rating sites. "I'm really excited about it. I'm hoping that it will become something that people will seek out." 
It also came with another big perk—empowering her to design her dream house. "I applied my skills as an RHFAC Professional to build a completely accessible home." Julie worked with architects to develop plans and spoke with contractors every day. The final result is a home that meets all of her needs, one where she was able to cook her family's Christmas dinner herself. "It was a total game changer."
"The meaningful moments for me are hearing from people who have been impacted by the work that I do either as a professional or an advocate. It's those moments that kind of keep you going." – Julie Sawchuk
---
Abilities in Motion at Three Hills School
Educating the next generation of leaders in accessibility and inclusion is an important goal of ours.
Last fall, the entire K–12 Three Hills School in Alberta immersed itself in inclusion education. With help from RHF School Program Coordinator Kuen Tang, they organized an 'Abilities In Motion' event that spanned two days. Each grade participated in a variety of lessons and games from the RHF School Program (RHFSP) resources to learn different perspectives and work together. 
The principal was amazed when he watched one student, who typically doesn't engage in activities with his peers, join in a game. The boy completely came out of his shell and an unseen chatty side of himself emerged. While he had originally been nervous to join in, at the end he told his Teaching Assistant that it wasn't scary at all. With a little help from the RHFSP resources, the student found their inner confidence. We think it won't be the last time he chooses to play with the other kids.
"If we can get more teachers running these lessons and teaching these activities, our goal is not that difficult to achieve." —Kuen Tang, RHFSP Regional Coordinator 
---
Recognition for Dr. Jacquelyn Cragg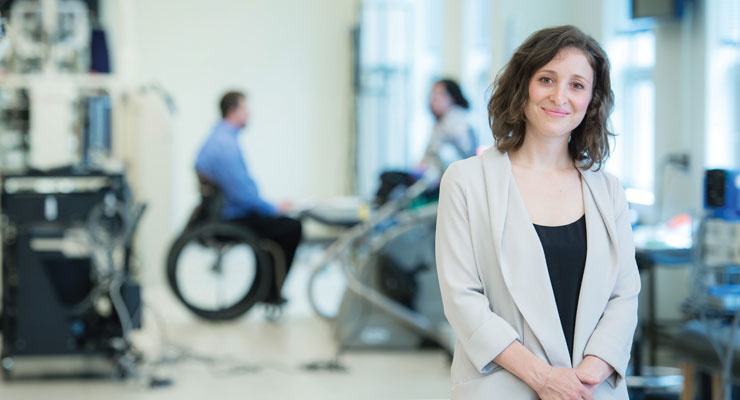 In March, Dr. Cragg, a postdoctoral fellow with the International Collaboration On Repair Discoveries (ICORD) was recognized by the L'Oréal-UNESCO Awards for Women in Science. She won the International Young Rising Talent Prize for North America. 
Dr. Cragg's work is helping uncover innovative treatment strategies and therapies for people with neurological diseases, including Parkinson's disease, amyotrophic lateral sclerosis, and spinal cord injury (SCI). She also co-organizes ICORD's Women in Science event, which RHF was proud to support through the Blusson Integrated Cures Partnership (BICP).
BICP is a collaboration between RHF, the Rick Hansen Institute, and ICORD, which was established to advance research and improve the quality of care for people living with SCI. BICP has provided additional financial support for Dr. Cragg throughout her career through various grants. Your support helps Canadian scientists like Dr. Cragg develop innovations in SCI research which will impact countless lives. 
---
Receive e-news!
We would love to keep you updated on the innovative work you support. Sign-up for e-news to receive updates by Rick, news about program innovations, and so much more!
If you read something that inspires you, please share it. Sharing information and knowledge helps raise awareness, and when we're aware, we can change the world!
Your donation helps young people create an inclusive world and make a difference in their communities. Thank you.