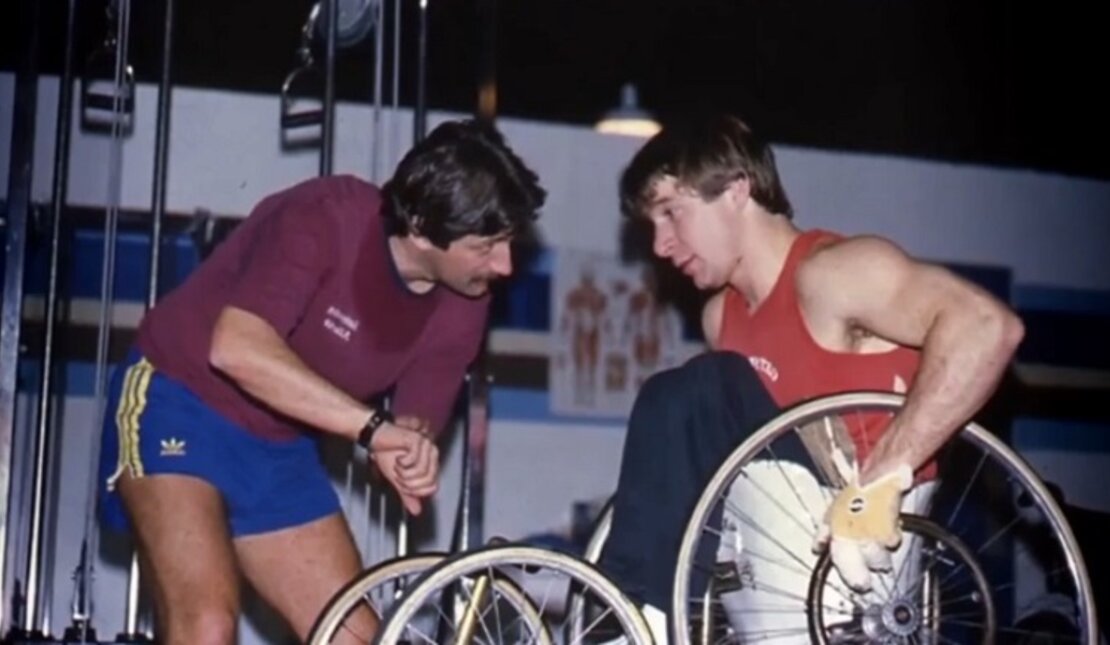 By Rick
On October 24, 2014
Leadership
To be a coach, you must be a leader, a mentor, a friend and, at times, a teacher of tough love. Coaches inspire you to reach for your dreams; they pick you up when you're down and push you past your own perceived limits. Coaches show you there are no barriers that cannot be overcome. 
No athlete can succeed without a coach on their team and countless wins, medals and trophies would never have been won if not for that person on the sidelines guiding the way.
For me, that person was Tim Frick.
It was an incredible honour to see my good friend, mentor and former coach inducted into the Canada Sports Hall of Fame Wednesday night in Toronto.
To say that Tim is deserving of this national accomplishment doesn't begin to capture his contributions to Paralympic sports, wheelchair basketball and on a personal note, to my own life journey.
I have always been passionate about how sports foster teamwork, life skills and healthy living, but it wasn't until after I was paralyzed that I truly understood the power of sports as a vessel of hope.
After months of painful rehab, the mental and physical work adjusting to life in a wheelchair, I had all but given up my dream of becoming an athlete.
It was my high school volleyball coach Bob Redford that changed that. He encouraged me to stay involved in sports, which lead me to wheelchair basketball where I met three of the most influential people in my life.
I met Stan Stronge, a true pioneer of wheelchair sport, and joined his team the Cablecars, later recruiting Terry Fox and Tim to join us as well. I didn't realize it at the time, but this fateful gathering of Stan, Terry and Tim held momentous significance, as they were to become my friends and coaches in sports, spirit and life.
As our coach of the Cablecars, Stan nurtured us to give back, a value that guided Tim, Terry and me to pay it forward. Inspired by Terry's Marathon of Hope, when I embarked on the Man In Motion World Tour, Tim became a key member of the team on the road who made the entire two-year journey possible.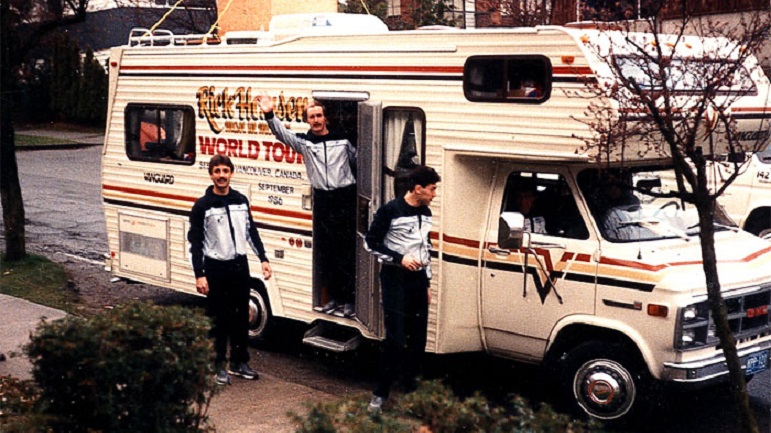 After the tour, Tim continued in his career, becoming the most winningest wheelchair basketball coach in Canadian history and bringing Paralympic sports to a whole new level.  But in addition to creating a world-class program that is a model for other sports and other countries, he has also made a difference in so many lives.
Looking back, wheelchair basketball wasn't just a game we played, it gave us a sense of hope. It taught me that even though I couldn't use my legs, I could still be an athlete. The sport has inspired thousands of people to overcome challenges and barriers in their lives; that's why Tim's life work and success in wheelchair basketball is more than just about coaching. He has helped turn disability into ability for so many athletes and inspired others across Canada to reach for their dreams.
Thank you, Tim.