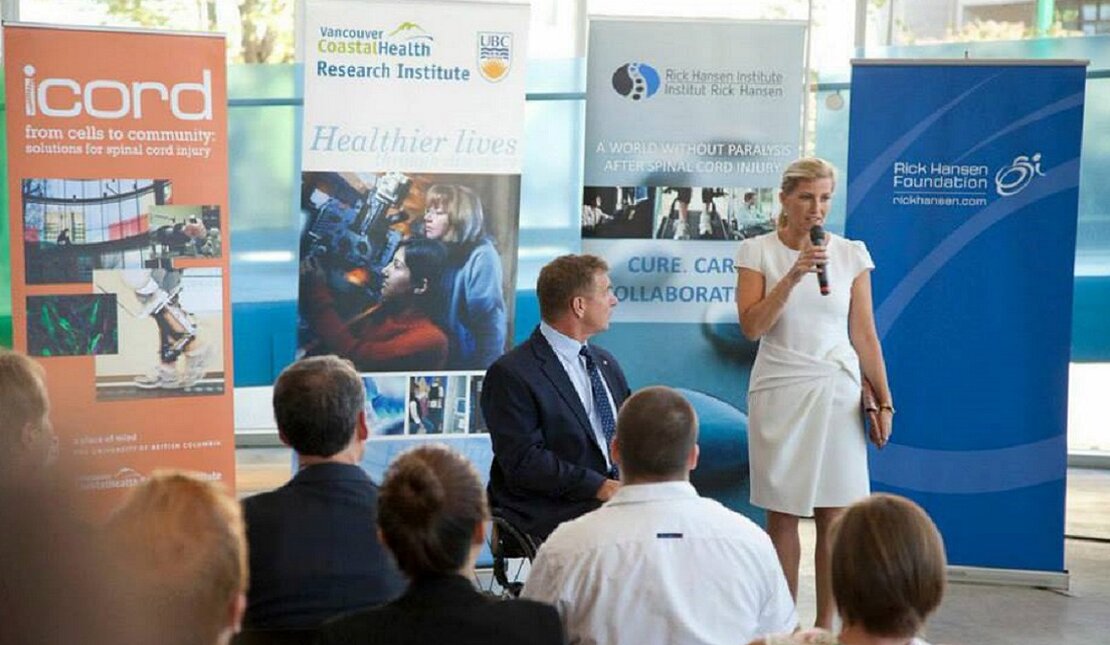 By Adams Road Elementary
On September 29, 2014
RHF News
Hosted by Rick Hansen, Her Royal Highness The Countess of Wessex visited the Blusson Spinal Cord Centre in Vancouver on Sunday, Sept. 14 as part of a Royal visit that began with a public ceremony at Government House in Victoria last Friday and included stops in Vancouver, Alert Bay and Ditidaht First Nation before concluding in West Kelowna.
The visit highlighted several key areas of the Centre, including Dr. Tania Lam and her team working at the Physical Activity Research Centre and Her Royal Highness also viewed demonstrations of the centre's Ekso skeleton, a bionic suit. The tour finished with a discussion with Dr. Stacy Elliott and her team about life-changing medical breakthroughs in fertility research that have allowed those with spinal cord injury to have families.
Following the tour, Rick Hansen and The Countess greeted and acknowledged the incredible impact  that the countless volunteers, staff and research participants at the Blusson Spinal Cord Centre have made on the lives of people with spinal cord injuries. In addition, they recognized two inspiring Difference Makers in the audience: Mustafa Hasan and Peggy Assinck.