By Alannah Johnston
On November 14, 2018
Leadership
Darby Lee Young was born with cerebral palsy and a disregard for the barriers she encounters today. She is the Principal Accessibility Strategist at Level Playing Field Inc., the company which she founded in 2015. Level Playing Field uses universal and barrier-free design solutions as well as first-hand, lived experience to evaluate, develop and promote accessibility and inclusivity. This spring, Darby learned that she is one of the recipients of the prestigious Canada's Top 40 Under 40 award for 2018. We had the chance to catch up with her before the award presentation next week, to ask her about her work, what inspires her, and what comes next. 
Congratulations on being named one of Canada's Top 40 Under 40!  What does it mean to you? 
I was surprised and delighted when I heard that I had won the Canada's Top 40 Under 40 Award. I was honoured to be among the group of nominees and award winners. It's exciting to bring accessibility to the forefront through this award, and it opens the door to a national conversation about accessibility.  
Which of your accomplishments are you most proud of and why? 
The fact that I have a disability and I started a company of my own, Level Playing Field (LPF). Being an entrepreneur is a huge challenge, and getting LPF off the ground has required long hours of dedication, knocking on doors, poring over drawings, visiting sites and building relationships. I am grateful for the support system of family, friends, mentors and clients that got LPF to this point. 
What inspired you to become an Accessibility Strategist? 
Life! I saw things that had to be said and things that had to be done, and I figured, why not me? We need a strong voice that is willing to knowledgeably speak out on accessibility, even when it's not easy. Many people don't want to rock the boat. I'm really good at rocking the boat.
What motivates you on a daily basis? 
The goal of my company is to apply Universal Design. Through Universal Design, we help make spaces more accessible for everyone. To think that through our work, we are making a difference in the quality of life for someone who has a disability, and for their families and communities, drives me to get up in the morning. With this motivation I never get a case of the Mondays. 
What barriers have you faced in your personal life and career?
How long do you have? Being disabled is hard. In my case it brings physical mobility challenges. That means I walk with difficulty; I can't walk long distances or be on my feet for very long, and I fall often. I also have trouble with grasping objects in my hands. But I focus on the many things that have to be done, and that I can do, which is the most important thing for anyone. 
Physical challenges are nothing compared to the negative labels and stigma that people can have about me, without even knowing me. It started when I was a little schoolgirl and wasn't included in games, conversations, parties or sports. I was lucky that my parents always encouraged me to participate in every activity and to do the best of my ability. 
Years later, in my professional life, I have found that sometimes people don't give persons with disabilities credit – even where credit is obviously due. For example, some people might think that the only reason I made it into a program or job was because of a "quota": that I was unqualified and only there to fill a seat. Just a token hire – a female with a disability- a number to make a company look good on their annual reports. There are many misconceptions and stereotypes like this that everyone with a disability, and their families and friends, are all too familiar with.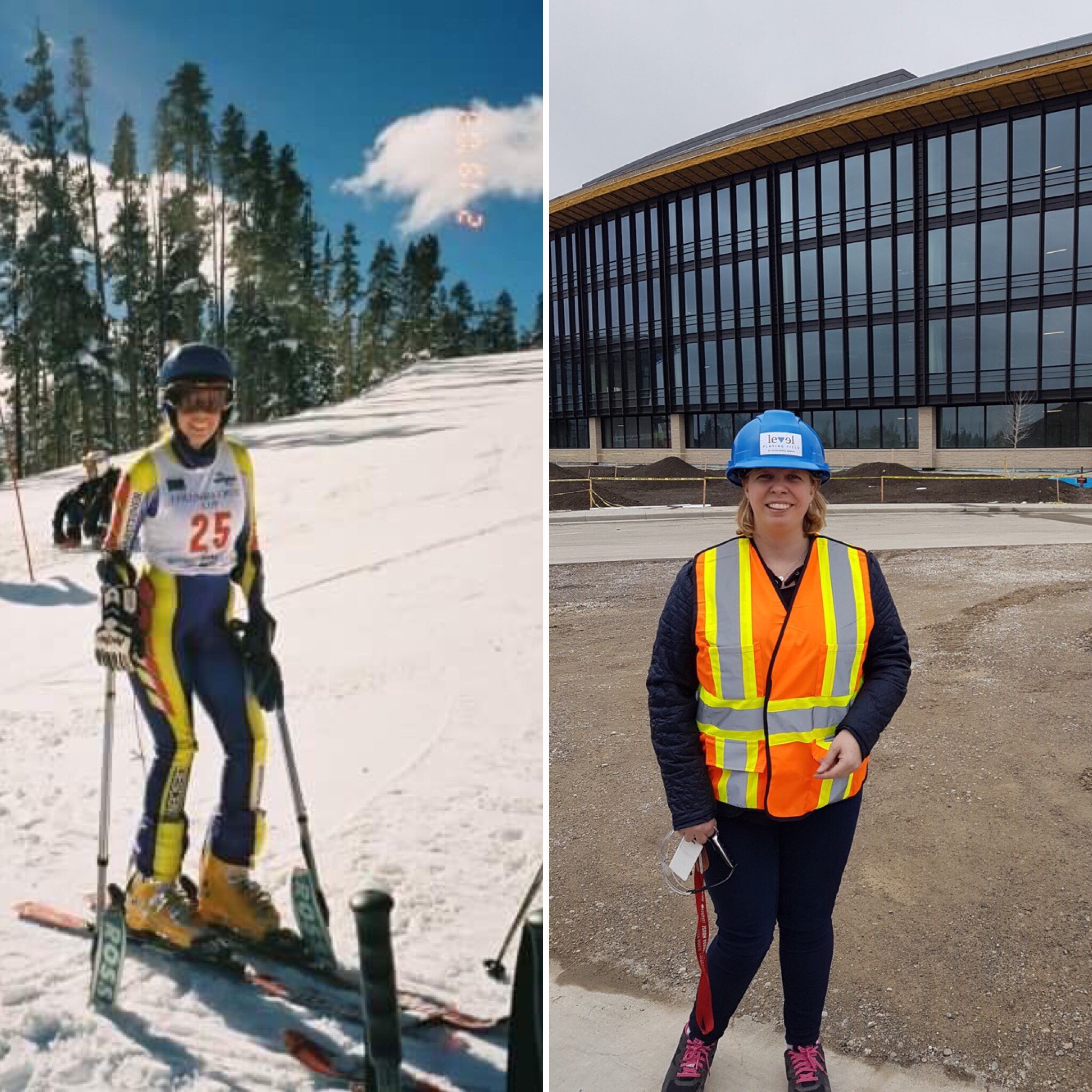 What do you think is the most significant barrier to physical accessibility today? 
The fact that accessibility is often a secondary, "additional" concern at the end of a project. But ideally, accessibility should be a primary factor in designing buildings to code, from the beginning. 
What can individuals and communities do to help remove those barriers? 
Educate themselves and think outside the box and speak up when something doesn't work. Don't wait for others to call it in. Write letters and explain your concerns to the people involved, for example, building managers, architects, community associations, restaurant owners, school authorities, City Council.
Yes, hopefully next year. This year the Calgary course at SAIT conflicts with the Top 40 Under 40 awards gala. Other members of my team have taken it, enjoyed it, and found value in it. 
Do you have any tips or words of inspiration for aspiring entrepreneurs? 
Don't give up! You will eventually get back what you give. Be generous with others and you will build a mutually supportive network. Another piece of advice I got recently, and that's helped me, is to take care of yourself. I am so passionate about my company, and care so much about results, that I sometimes forget to take care of myself. I'm working to get better at this!
One last question! What's next for you?  
Accessibility is something that takes a bit of time to see and understand. But once you "get it", you can't help seeing everything through an accessibility lens. I want all of Canada to "get" accessibility, because that way we will all be part of building a better and more inclusive country. 
To learn more about becoming an accessibility expert as a designated RHFAC Professional, visit our Professional Training page.