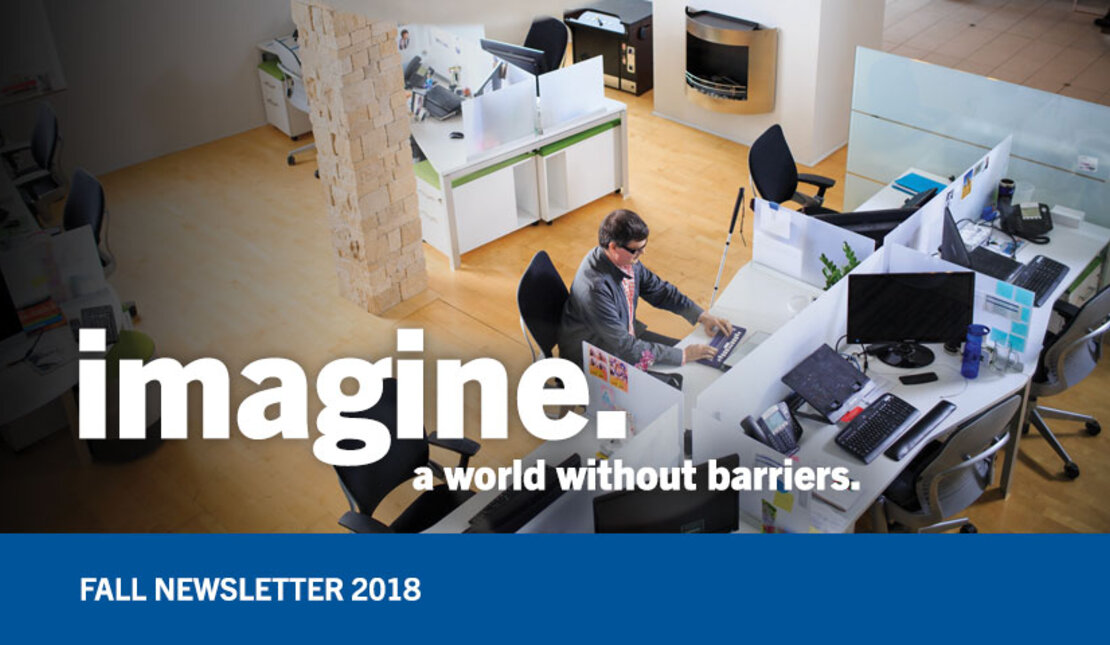 By Alannah Johnston
On October 30, 2018
RHF News
The latest updates on the programs at the Rick Hansen Foundation for Fall 2018.
In This Issue:
---
Guest Message
When people ask me why I serve as the Chair of the Rick Hansen Foundation Board of Directors, the answer is simple. Almost 50% of Canadian adults have or have experienced a permanent or temporary physical disability, or live with someone who has. The need for a world free of physical barriers is greater than ever. 
2018 has been a year full of milestones for people with disabilities in Canada, and it isn't over yet! Canada's first federal accessibility legislation tabled in June represents national recognition of the importance of accessibility. 
Rick and the Foundation team have been hard at work, building momentum and inspiring leaders. In this issue, you'll read about the youth becoming champions of access and inclusion, organizations stepping into leadership roles and the momentum of the RHF Accessibility Certification program across Canada.
Thank you for all your support. As supporters, you are part of an inspiring movement from coast to coast, helping create a world where people with disabilities are living to their full potential. The momentum that's building would not be possible without you.
I look forward to working together to realize Rick Hansen's dream of a world without barriers.
Tamara Vrooman,
Chair, Board of Directors, Rick Hansen Foundation
President and CEO, Vancity Credit Union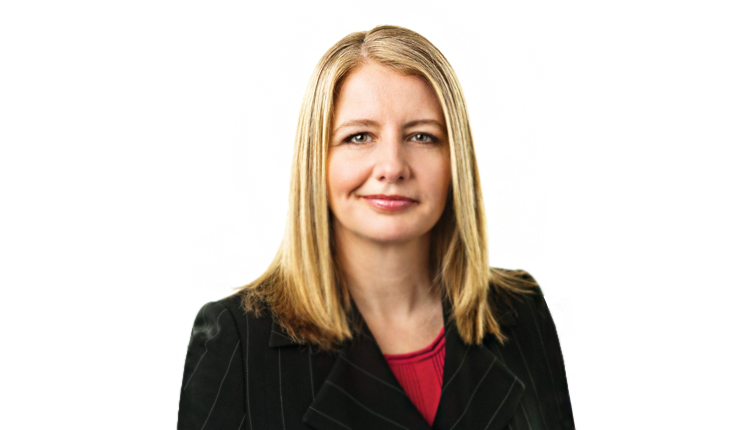 ---
An accessible workplace earns gold!
For Kirsten Sutton, earning gold means celebrating access for all.
Kirsten is the Vice President and Managing Director of SAP Labs, a research hub of a global software maker. Her workplace is the first business in Canada to receive an 'Accessibility Certified Gold' rating from the Rick Hansen Foundation Accessibility Certification™ (RHFAC) program.
RHF Accessibility Certification rates a building's level of meaningful access for people with mobility, vision, and hearing disabilities. Earning a gold rating means a building is using Universal Design features to make spaces more accessible.
SAP Labs turned their dark, industrial building in downtown Vancouver into a welcoming, inclusive space.  
Clear signage and wayfinding make the building's interior easy to navigate. People with mobility or vision disabilities can move around comfortably thanks to wide doorways and walkways with gentle slopes.
The best part? An accessible and inclusive work environment means SAP's Vancouver office can hire and accommodate employees with a wider range of abilities. 
With your support, we're making Canada more accessible for people of all abilities. Thank you!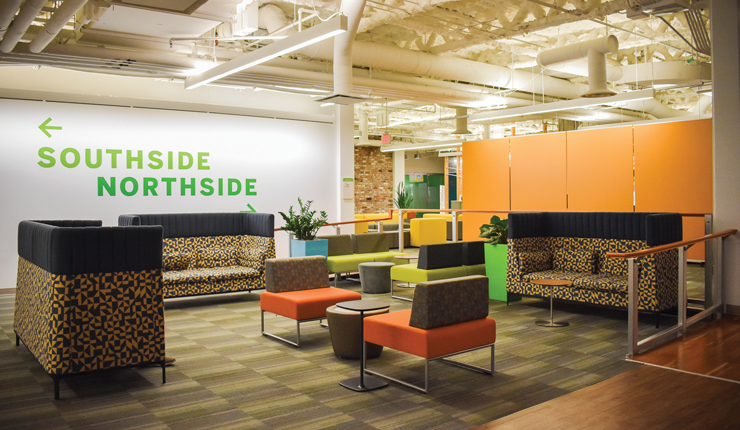 "As a company, it's our goal to create an environment that allows for people to be their best selves. RHF Accessibility Certification is a great way to know what we should celebrate, what we should do more of, and what we should focus on next."– Kirsten Sutton, Vice President and Managing Director of SAP Labs, Vancouver, BC
---
Everyone benefits from improved access – including our economy
Every day, people with disabilities affecting their mobility, vision, and hearing struggle to access businesses, retail stores, offices, and other buildings in their communities. 
With improved accessibility, people with disabilities may find more employment opportunities, shop at more stores, and eat at more restaurants. This will have huge social and economic benefits.
In 2018:
50% of Canadian adults have or have experienced a permanent or temporary physical disability, or live with someone who has.
57% of Canadians with physical disabilities who are currently unemployed believe they'd be able to work if workplaces were more accessible.
49% of Canadians with physical disabilities who are working believe they could work more hours if workplaces were made more accessible.
By 2030:
$316 billion will be added to the Canadian economy annually, as real spending by people with disabilities grows (representing 21% of the total consumer market).
$16.8 billion is the increase to our GDP if workplace improvements were made, allowing half a million Canadians with disabilities to work more hours.
With your support, we can break down barriers and improve quality of life for Canadians with disabilities!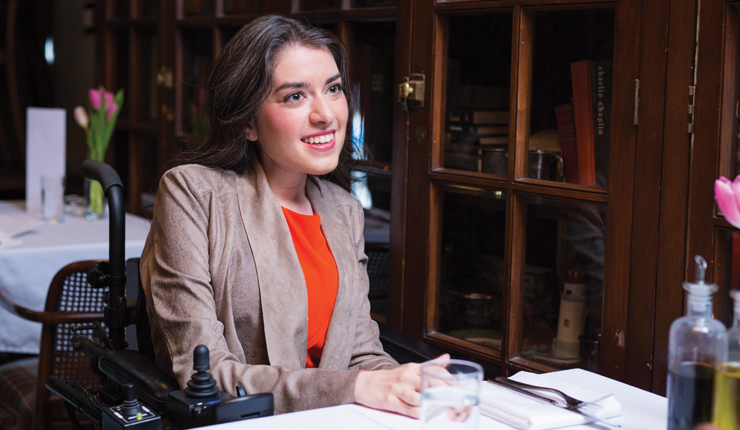 ---
BC Accessibility Grant  
As part of the Rick Hansen Foundation Accessibility CertificationTM (RHFAC) program, the BC Accessibility Grants Program, which started in 2017, offers all sites rated through RHFAC in BC the opportunity to apply for up to $20,000 in funding for accessibility improvements.  These grants are helping to improve accessibility throughout British Columbia, having a positive impact on people of all abilities.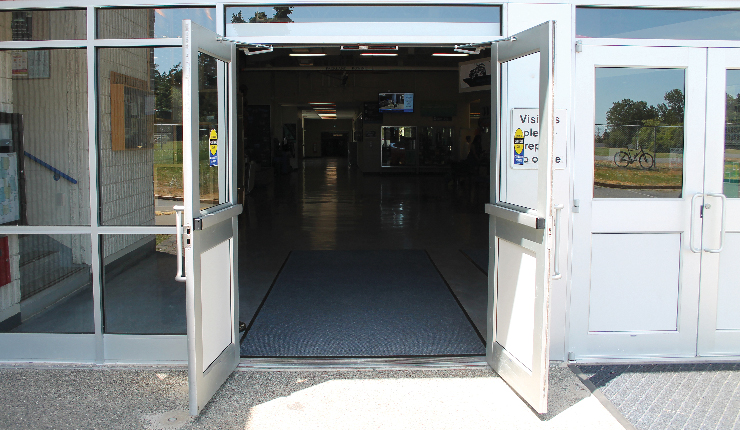 Chimo Community Services, Richmond, BC
Chimo is a non-profit organization in Richmond, BC, created in 1973 to serve people in crisis transition through education. The organization engages in collaborative community planning, connecting individuals and families with the resources needed to prevent tragedy and save lives. They provide diverse services including community building, individual crisis support, advocacy, and peer support. 
Because Chimo serves people from different cultural backgrounds, age groups, family lifestyles, and economic situations, many people have permanent or temporary physical disabilities. 
With a grant of $4,300, Chimo was able to install two Hunter HA-8 swing door operators to the front and back doors to better serve clients, volunteers and staff. The push-button access now allows people of all abilities to easily enter and leave the facility.
"Many of our clients are some of the most vulnerable people in the community and it is unfathomable to think that because of two doors, they will not receive the services that they so direly need. . .This grant has allowed our site to become more accessible and more inclusive. . . The amendment to our door system has had a significant positive impact on the wide-range of people we serve." – Clay Tang, Manager of Resource Development, Chimo Community Services
We gratefully acknowledge the financial support for this Program from the Province of British Columbia through the Ministry of Social Development & Poverty Reduction as well as from individual donors. 
---
Accessibility Assessor Training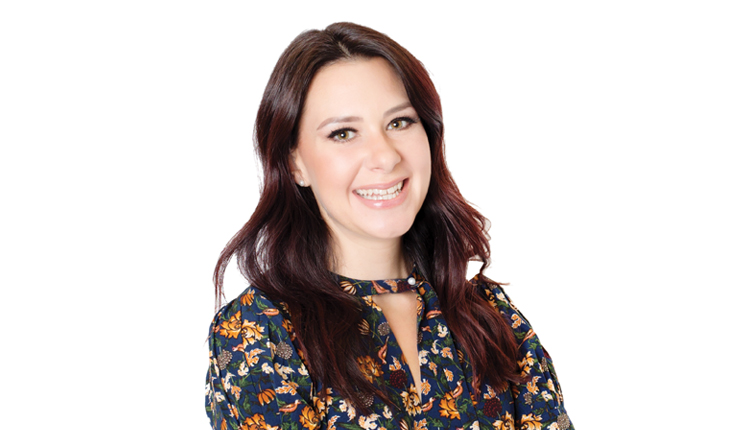 When Samantha Proulx signed up for the RHFAC Accessibility Assessor Training course in the Spring of 2018, she was looking to expand her expertise and offer her clients a way to showcase their accessibility.  What she left with was so much more.  "This course lit a fire underneath me," she says. Samantha now wants to help drive change, using her knowledge to help the building industry go beyond the building code and challenge themselves to make meaningful access a primary factor in design. "We're all humans living in a world that we built. We should have the opportunity to experience it in a way that allows us to explore and navigate it and use the environment to the greatest extent possible."
RHF is thrilled to announce that this important  training is being offered across Canada, challenging even more professionals to view accessibility with a new perspective.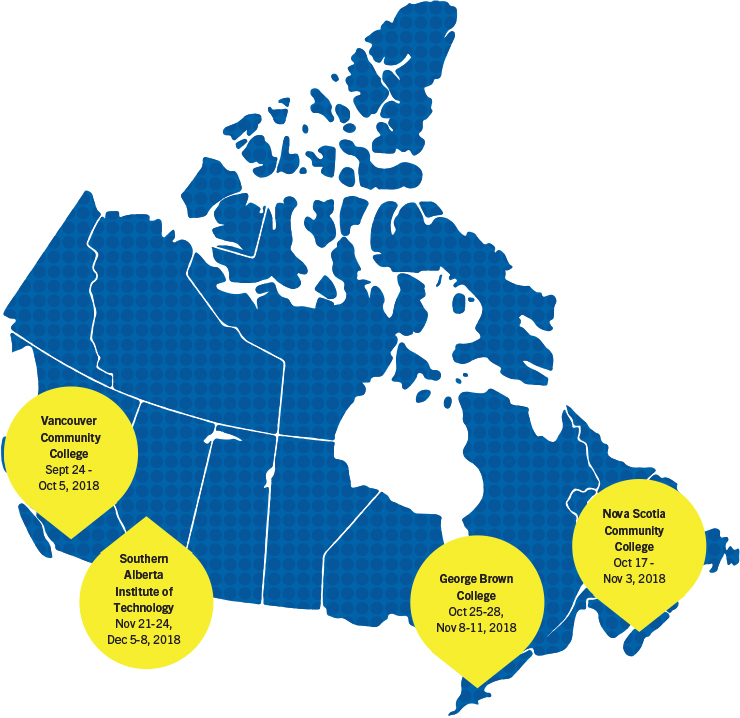 ---
We're all Difference Makers - just ask Renai!
Renai Moleman is a kindergarten teacher at Greater Gatineau Elementary School in Gatineau, Quebec. She uses lessons from the Rick Hansen Foundation School Program to help students learn about disability, accessibility, and inclusion. 
Nominated by her peers, Renai is one of this year's winners of a Difference Maker of the Year Award from the RHF School Program.
"Everyone, no matter what their ability, can make a difference!" says Renai.
Students at her school learned first-hand about accessibility when Renai asked an RHF Ambassador to give a presentation. Ambassadors are people with disabilities who speak across Canada and share their own stories of overcoming challenges. RHF has trained over 140 Ambassadors to-date who last year inspired over 30,000 youth in the 2017-2018 school year.
To make the stage accessible for the Ambassador, the school built a ramp. Students became more aware of physical barriers. They removed obstacles like tree branches from the playground, and held open doors for people who can't do this independently.
As a member of the school's accessibility team, Renai says they're creating accessible washrooms, playgrounds, and parking spaces. 
Thanks to your support, more people are making a difference and breaking down barriers to access in their schools and communities!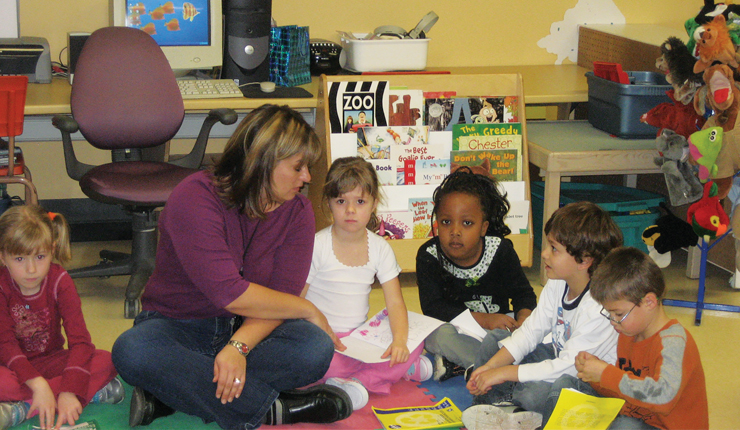 "The Rick Hansen Foundation School Program is a great program geared to inspire children (and adults) to think more about their surroundings." - Renai Moleman
---
SCIRE Community Website: SCI research for everyone
Want to stay up-to-date on new articles written by experts in spinal cord injury care?
Check out SCIRE Community! It makes research-based information available to everyone. The articles are written in everyday language and designed to help people live healthy and fulfilling lives.
You'll learn about all aspects of SCI, including rehabilitation, understanding research evidence, and managing health conditions such as pain and pressure injuries. 
SCIRE Community is part of the SCIRE Project. This international collaboration of scientists and health professionals reviews SCI research for professionals and researchers to help ensure best practices. With SCIRE Community, everyone can benefit from the same knowledge.
The website is constantly being updated as new content is added – check back often for new updates! Visit www.scireproject.com/community  to find out more.
"I've had a chance to speak with thousands of people living with spinal cord injury about their personal experiences. I've heard consistently that people are having challenges finding quality information about spinal cord injury care. There is so much conflicting information out there. It's hard to know just what sources you can trust. That's why I'm thrilled to support SCIRE Community." – Rick Hansen
---
Announcing our new, improved, and accessible website!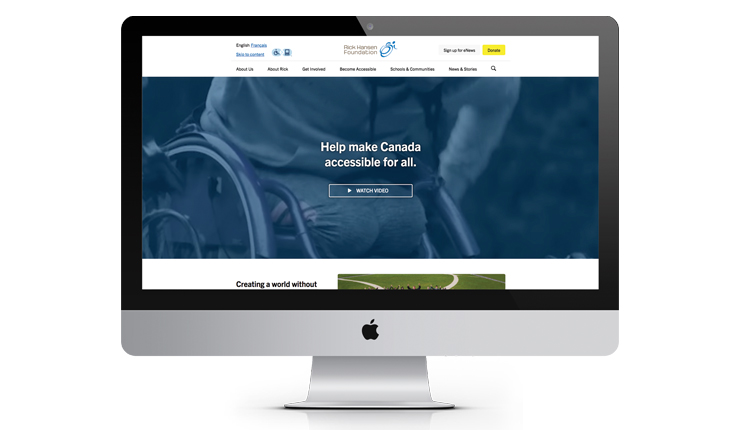 We've re-launched our website as part of our commitment to ensure communications are accessible for people of all abilities and to make it easier for users to access content. Updates include improved navigation, greater legibility, and compatibility with assistive technologies. Check out our accessibility commitment to learn more about the latest in accessibility and inclusion and how you can help.
---
Receive e-news!
We would love to keep you updated on the innovative work you support. Sign-up for e-news to receive updates by Rick, news about program innovations, and so much more!
If you read something that inspires you, please share it. Sharing information and knowledge helps raise awareness, and when we're aware, we can change the world!
Your donation helps young people create an inclusive world and make a difference in their communities. Thank you.