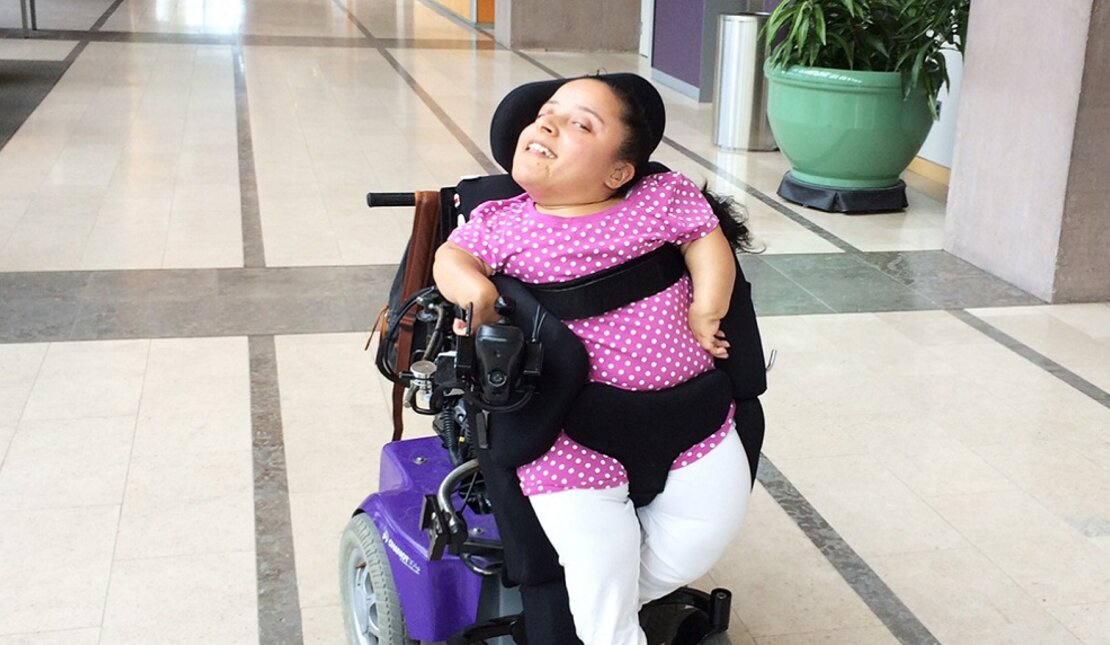 By Rick
On September 1, 2014
Community Spotlight
Imagine not being able to go see a movie. Not because you're busy, but because the theatre isn't accessible.
For Deepi Leihl, one single trip to the movies was all it took to inspire her to start speaking out. Born with metatropic dwarfism, Deepi has faced many challenges in her life, but she doesn't believe that going to see a movie should be one of them.
"I went to the movie theatre and even though it was a newly built building, there were so many issues," Deepi said. "It wasn't accessible to me or my sister and that prompted me to make a difference."
Since that day, Deepi has grown more and more courageous. She started following her dream of becoming a radio broadcaster to help spread the message of how important accessibility is.
Deepi knows that accessibility doesn't stop at ramps and elevators; there are many other factors that make a space inclusive.
"Some ramps are very narrow, so some chairs don't fit, and many ramps need to have railings so people don't tip over," she said.
Another issue that Deepi is passionate about is changing societal perceptions of people with disabilities.
"Accessibility is one issue, and getting society to look at a person with disability equally, not differently, that's another issue," she said.
Deepi's cause has caught the attention of city officials in her hometown of Richmond, B.C. Richmond Mayor Malcolm Brodie said that making all areas accessible is a priority.
"These days, it just seems impossible to consider. Why would you build a building that not everyone can use, why would you build a building that has barriers?" he said.
Deepi is encouraging everyone to join her in speaking out for change.
"When you feel confident, just go for it. It's a challenge, and it takes a lot of courage, but believe in yourself and it can happen."